4 Remodeling Ideas to Make Your Bathroom More Accessible
If it's time to upgrade your existing bathroom, you may have a couple of things that you want to ensure that you do. One of these may be making your home more accessible. This can help to ensure that a loved one makes it around the house with ease and is also a great way to prepare for any future issues that you or a family member may experience as you age.
Enhance the Door Width
One of the biggest problems that many homeowners will face with accessibility for their bathroom is the width of their door. Most standard bathroom doors are 24 in wide. This is not big enough to accommodate a wheelchair. The minimum width to accommodate a wheelchair is 36 in. You may want to consider adding even more space at your entranceway to ensure a comfortable entrance in and out of the bathroom.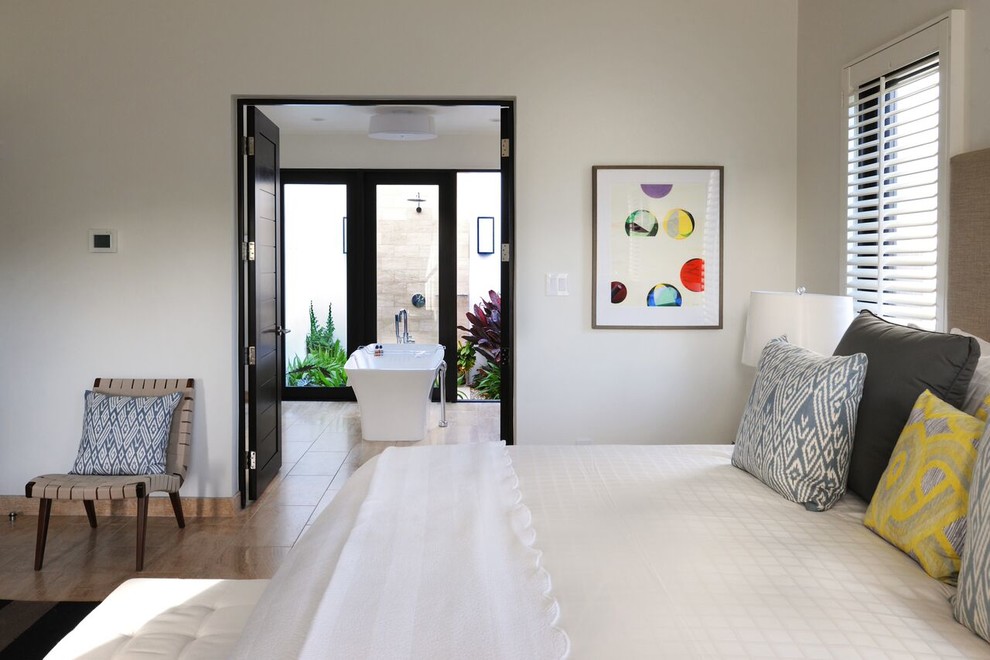 Photo by Bella Vie Kitchen & Bath
Get Rid of Shower Barriers
Most standard showers come with a bottom barrier that keeps the water in. This is usually about 4 inches off of the ground and can create a real hazard for those with accessibility issues. One of the best things you can do is to upgrade your old shower system to include one that does not have a barrier. This makes it much easier to access for anyone in a wheelchair or those who cannot pick their feet up very high off of the floor. A shower upgrade is always a popular option when it comes to bathroom renovations. If you currently have a tub, you'll need to upgrade to a shower system that does not have a barrier to walk over.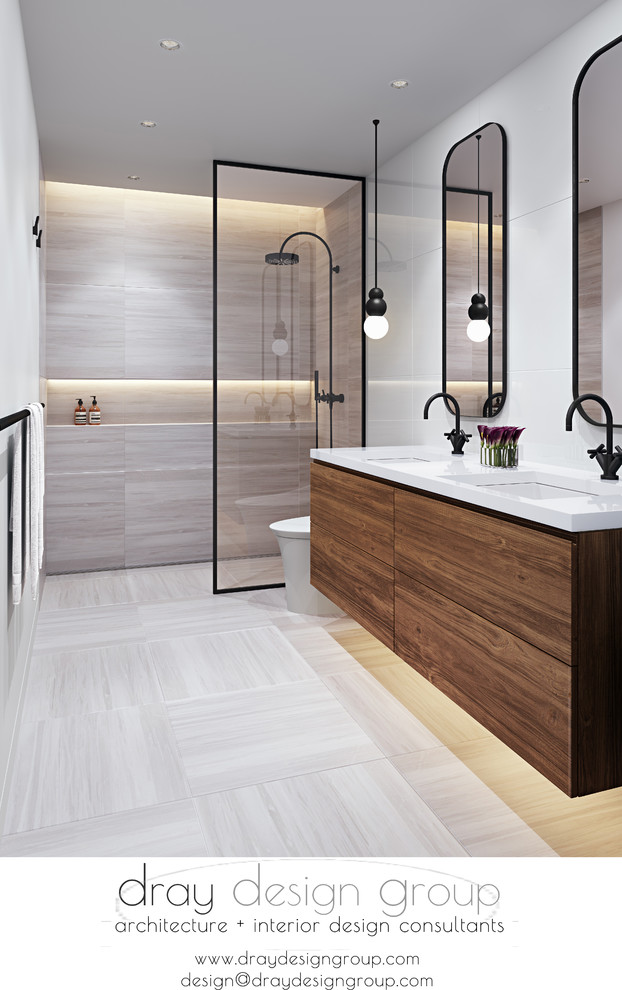 Do Away With Under Sink Cabinets
Under sink cabinets may seem like a great way to hide plumbing connections and store various bathroom toiletries. However, they hinder access to the sink. It's a good idea to switch to a sink that has an open bottom where a wheelchair can easily slide underneath it, and the user can access the handles to operate the sink. Consider adding cabinets in other areas of the bathroom that are lower to the ground and easily accessible by those in a wheelchair.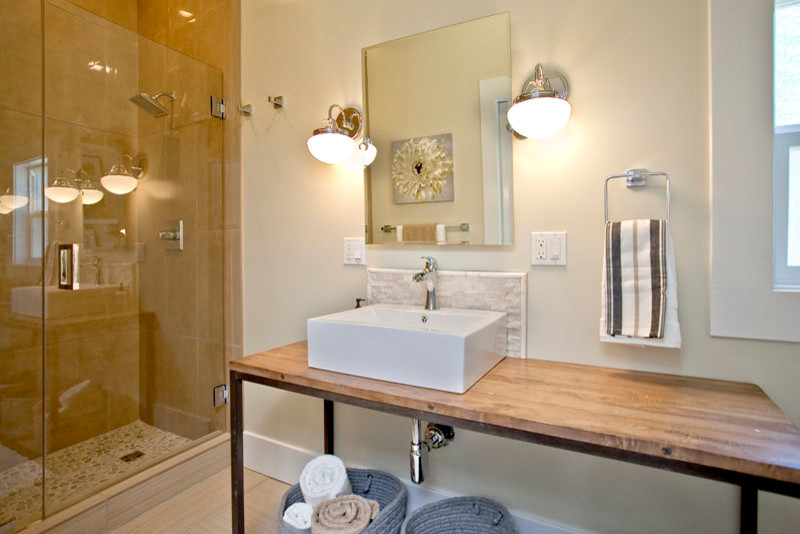 Use a Wet Room Theme
If you're doing an entire bathroom renovation, you may want to consider just making the whole room a wet room. This is usually done by tiling the walls and the floor and putting a drain in the center of the room. This allows anyone to easily maneuver around the bathroom without any sort of barriers in the way. And it doesn't create any sort of confined space.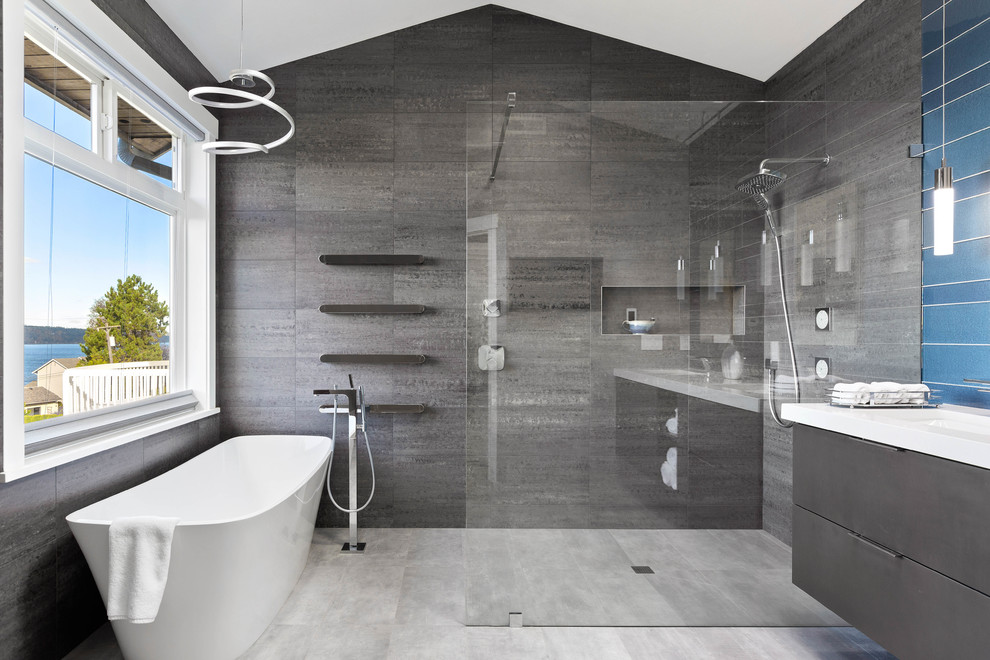 Upgrading your bathroom to make it more accessible isn't really difficult to do when you have the right strategy. Depending on your budget and your renovation timeframe, the above are four great tips that you can use. It's a good idea to consider both your accessibility needs now and going into the future.
2013 © YourAmazingPlaces.com
All materials, unless otherwise noted, were taken from the Internet and are assumed to be in the public domain. In the event that there is still a problem or error with copyrighted material, the break of the copyright is unintentional and noncommercial and the material will be removed immediately upon presented proof.
Back to Top ↑