4 Winter Projects to Start Right Now
One of the cornerstones of repair tasks and construction work is the necessity to fasten two objects and nails are the popular choice for such work. For minor tasks like hanging a painting on a wall, an ordinary claw hammer and a few nails are sufficient. However, in the case where the undertaking is engaging or repetitive, you may pine for a nail gun.
Nail guns take only a fraction of the effort and time involved in hammering by hand and transform protracted construction jobs into significantly easy tasks. It's important to take all the necessary safety measures while using a nail gun. Also, while at it, ensure you use the right kind suited for your project.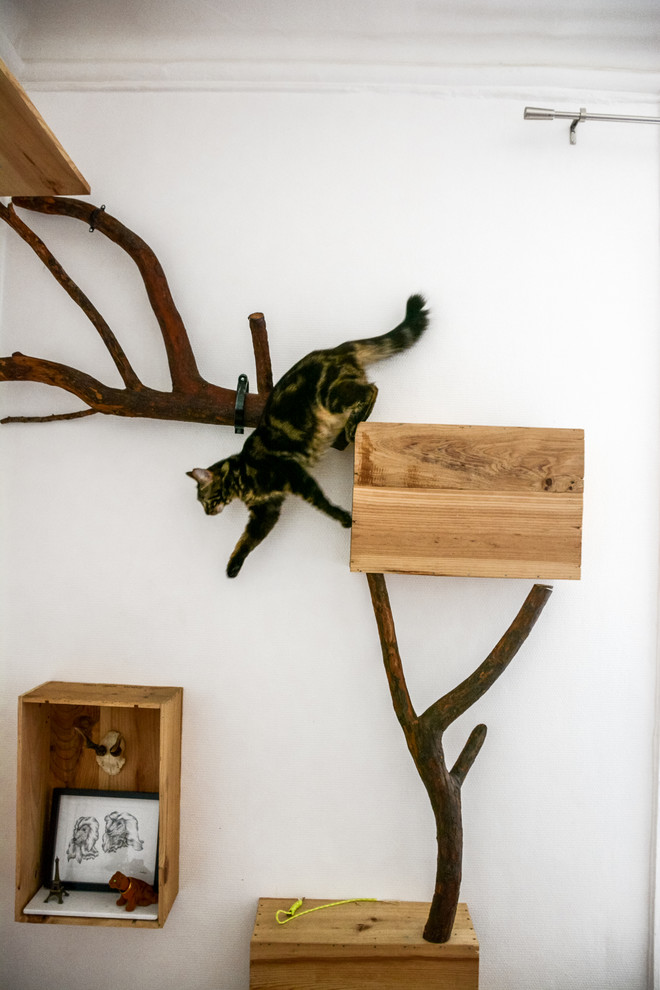 With this in mind let's take a look at the 4 winter projects you could start right now that may require the use of a nail gun.
1. Install cabinets
Cabinets are a great addition that you can place at various places in your house such as the kitchen, basement, and bathroom. A finish nailer is recommended in installing cabinets. The finish nailer makes use of high-gauge nails and is guaranteed to get the task done as you place your cabinets. The Hitachi NT65MA4 is recommended for such an undertaking. It's an angled nailer and is a popular choice because of its ease of maneuver and use.
Photo by Billinkoff Architecture PLLC
Features of the Hitachi NT65MA4 include:
Depth adjustment
A 100-nil capacity
Comprises of an air duster that allows for the cleaning of work areas
Consists of multiple adjustable firing options and easy to select
It is angled which bodes well when working in tight spaces
2. Install hardwood floors
Hardwood floors are currently a fad among homeowners. These floors add elegance to your home, and the flooring nailer is your best bet to get the job done. The nailer will aid in getting the job done quicker and more efficiently. You have two nail gun choices for the floor installation; the pneumatic and manual. The pneumatic is favored by most people since it utilizes air pressure, thereby easing your workload. We suggest you use the LSN3 LOTOS. It serves as a nail gun as well as a staple gun.
Why we love the LSN3 LOTOS:
It's remarkably stable
It has a considerably broad non-marring base plate
Weighs 11.5 pounds
It's certain to last
3. Build bookshelves
Bookshelves add to the beauty of a home and seemingly draw attention wherever they are placed. If you are still undecided on the project to undertake this winter that is guaranteed to add class and style to a room, consider building a bookshelf.
The Hitachi NT65MA4 is your go-to tool for such a project.
4. Build furniture
It feels nice to acquire furniture, but if you can build by yourself, it gives you more pride. The pin nailer is the nail gun for you in such a job. The best pin nailer to engage in building furniture is the Hitachi NP35A.
Its special features include:
Versatile depth functions
Jam Clearing
Visual reload indicator
Housing protector
Rear exhaust
Dual-trigger options
2013 © YourAmazingPlaces.com
All materials, unless otherwise noted, were taken from the Internet and are assumed to be in the public domain. In the event that there is still a problem or error with copyrighted material, the break of the copyright is unintentional and noncommercial and the material will be removed immediately upon presented proof.
Back to Top ↑