A Guide on How To Choose the Perfect TV Unit Size
Family time might include enjoying a delicious lunch/dinner or breakfast together, going on a trip, or simply lounging around in the living room watching TV. Of course, that is the most popular family activity among families all around the world.
However, in order for everyone to appreciate the movie or show that is being seen together, it must be in a position that is readily visible to everyone sitting around. That instance, sometimes the TV is positioned in such a manner that sunlight from outside or the lights in the room reflect on the TV screen, making it impossible to see and leaving people bored. The placement of a television in a room is more important than you would believe in order for individuals watching it to spend their time calmly. A TV cabinet in Australia is the finest option that people add when installing a TV since it offers the surrounding area a clean look. Nevertheless, selecting the proper one might be difficult, which is why this piece contains all of the crucial tips that you should bear in mind while purchasing a TV cabinet.
Determine the Dimensions of Your Television
The size and weight of your television must be precisely determined as a first step. Some of us are happy with a smaller screen that accomplishes the job, while others want the luxury of a large screen that offers a theatrical experience right from the comfort of their sofa. Whatever your taste, it's time to get out the measuring tape before you buy a new TV!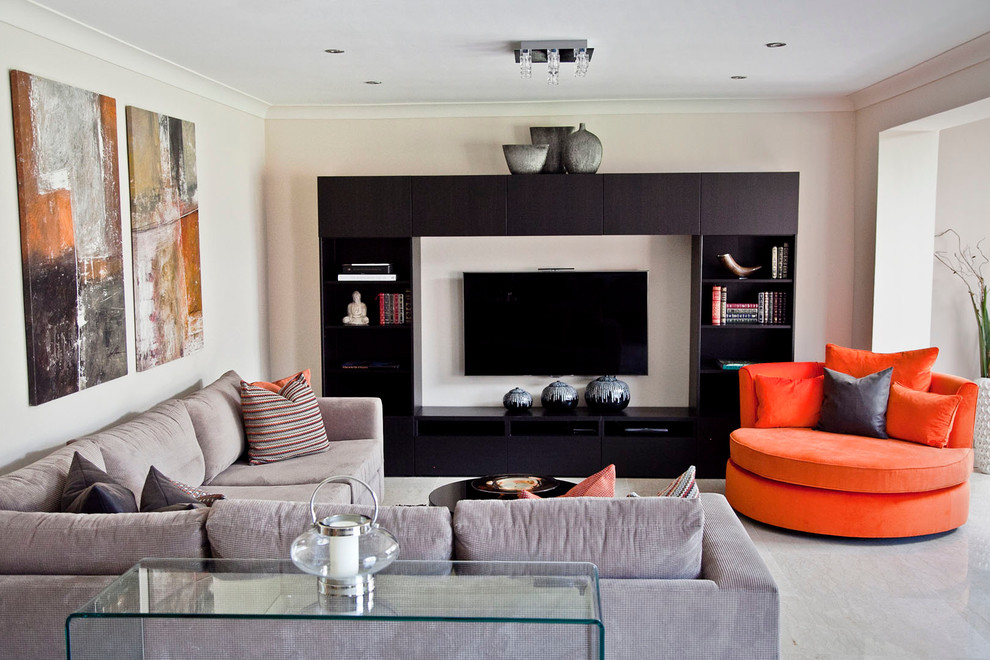 You'll be able to properly judge the size of the TV unit you need once you've determined the height, breadth, depth, and weight of your TV. The typical TV size in an Australian household is 65 inches, which necessitates a huge TV unit that is at least a few inches wider than the television itself. It's vital to note that a TV that hangs over the edge of your TV unit not only looks out of place, but also offers a significant safety concern that you should avoid.
Select an Entertainment Unit with the Correct Height
In general, you'll want the centre of your TV screen to be at eye level for the best viewing experience. After all, what's the point of Netflix if you can't really enjoy it? As a result, you'll need to consider not only the specifications of your TV but also your entertainment system.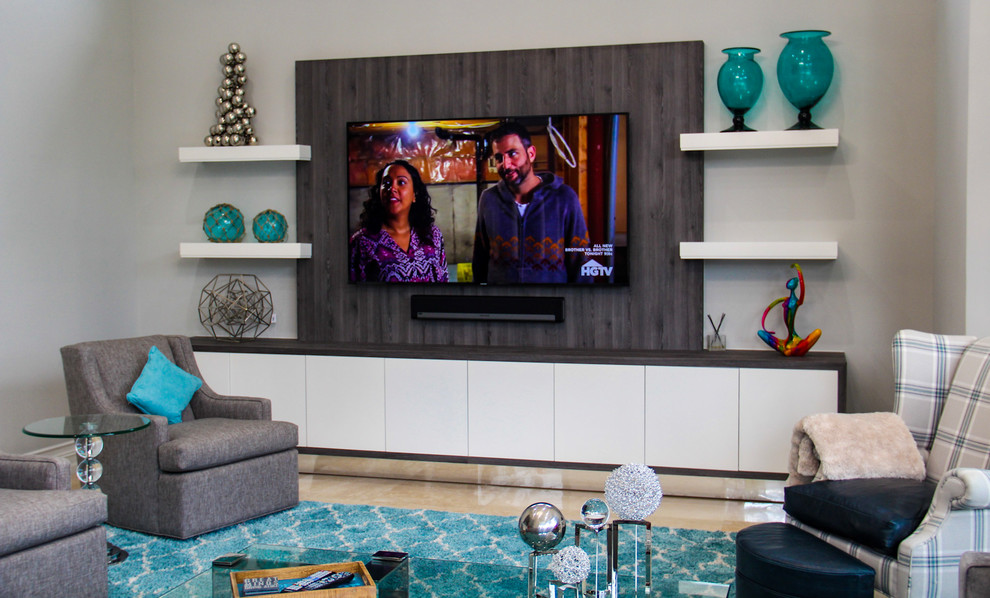 Since most of us sit at around half our standing heights, you'll use this number to determine the proper height for your TV so that it fits properly in your eye line. If you have a large family with a wide range of heights, average them out and go from there. This value will serve as the distance between your television and the floor. The next step is to determine the height of your television. Subtract half of this figure from your usual sitting height, and you've got an idea of how tall your entertainment unit should be with some basic arithmetic!
Take The Width Of The Entertainment Unit Into Account
You have a few alternatives when it comes to the width of your new TV set. As we indicated in Step 1, overhang – when your TV is larger than the unit it's sitting on – is not only unattractive but also creates a safety issue that we'd rather avoid! As a result, with this out of the question, you may either choose a TV that is roughly the same length as your entertainment unit or one that is narrower. Keeping the lengths consistent looks cleaner and more basic, while allowing excess room on either end of your unit allows for additional elaboration with your favourite design elements.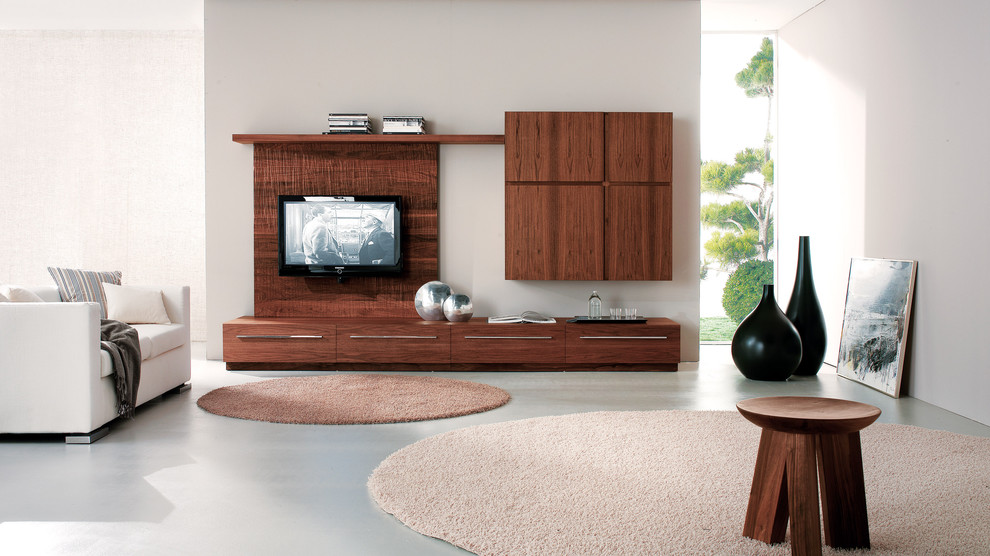 Determine The Distance Between The Tv And The Sofa
You should also examine the distance between your sofa and your TV to have the best viewing experience. All you need to know is your screen size multiplied by 1.2 to find out. For example, if you have a 40-inch TV screen, you should sit 48 inches away, or 1.3 metres away.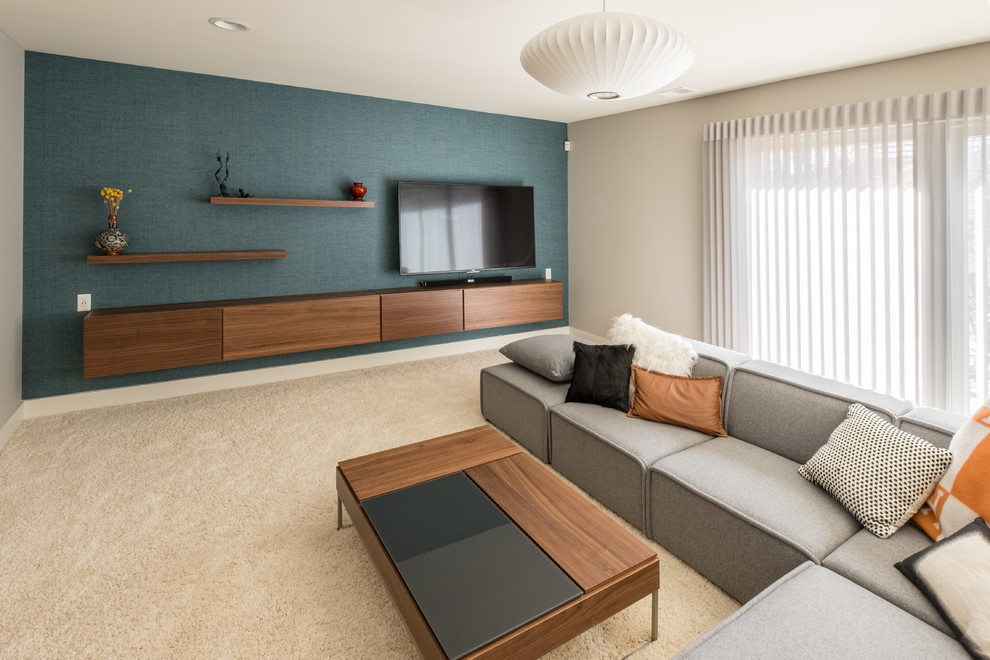 Select a Material and Finish that is Appropriate for Your Space
Finally, we've arrived at the exciting part! The final step in your quest for the ideal entertainment device is determining which material, finish, and overall aesthetic would work best in your area. There are several TV cabinet and unit alternatives available in a variety of distinct styles.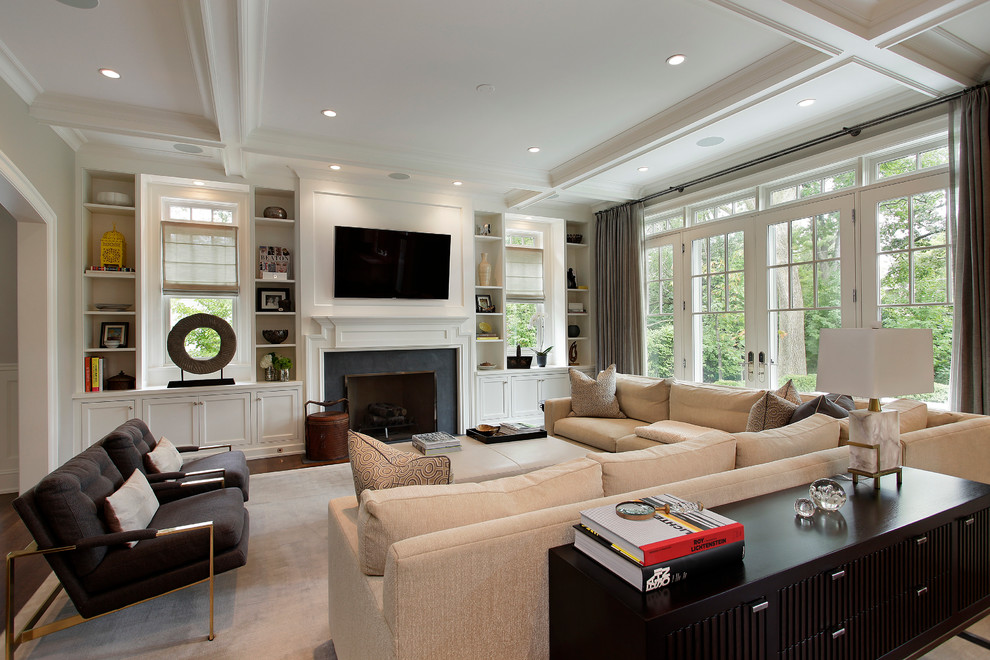 When it comes to effortlessly integrate your new piece of furniture into your current area, one thing to think about is the material it's constructed of. If your room already has a lot of wood in a certain tone, it can be worth it to get something that matches. In a more modern, industrial setting, you may choose something made of metal or wood in white or black. Coordination is essential for a well-curated, unified house.
2013 © YourAmazingPlaces.com
All materials, unless otherwise noted, were taken from the Internet and are assumed to be in the public domain. In the event that there is still a problem or error with copyrighted material, the break of the copyright is unintentional and noncommercial and the material will be removed immediately upon presented proof.
Back to Top ↑