Getting the Kitchen You Deserve
When it comes to kitchen remodeling, there are plenty of things which can be done to improve your kitchen. It all starts with your personal wishes: what do you want to do with your kitchen, how do you want to improve it and in which ways? Once you have answered these questions, it will be a lot easier for you to understand what you want and how to do it. Listed below are just some of the basic things one has to know about remodeling the kitchen and simple guidelines to help you get the kitchen you deserve.
Phase 1: Start by thinking about what you need
This is probably the most important step in kitchen remodeling; thinking about priorities. How many people will be in the kitchen, how many will be using it, how big kitchen do you need, will they be able to more around, etc. All of these serious questions pose single yet very important questions which have to be solved and a mutual solution has to be found. This step includes looking everywhere for potential ideas, from booklets to the internet. Once you have a clear picture of how your kitchen may look like, you are ready to go into phase two.
Transitional Kitchen by Seattle Interior Designers & Decorators Studio 212 Interiors
Phase 2: Organize your ideas
This phase starts with major researching and planning. In addition to that, set a budget which you will use to fund the necessary work. Not every great kitchen has to have a huge budget, so keep that in mind and do not be a spendthrift. Setting a scope of work is the next step. Both the budget and the scope will change multiple times during your entire planning process as you will gain new information regarding the things you want or might want to add. As a homeowner, you are supposed to learn through this process and come up along with new ideas. Once you know exactly what you need and where you want to put it, it is time to proceed to the stage three.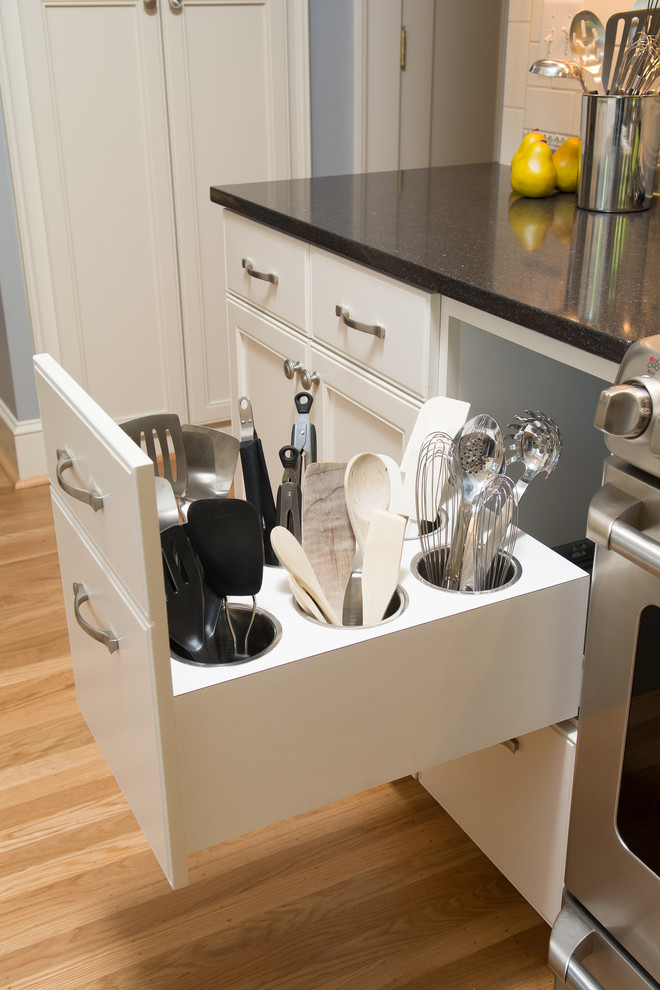 Traditional Kitchen by Portland Kitchen & Bath Designers Kirstin Havnaer, Hearthstone Interior Design, LLC
Phase 3: Find the right people for the job
Let us be honest: you cannot do it by yourself. Even if you are the biggest expert craftsman, there are many things regarding the kitchen which have to be done by professionals. In a recent chat with the guys who own and operate Dial Up Plumbing, I learned that a great kitchen has to start with a proper piping system. Once all the plumbing has been put in place and checked, the next thing is electricity. You want all those kitchen appliances up and running, and so to make sure everything will run properly, have an electrician by to arrange the power sources and wires. You can find professionals for the job by asking your friends, or by looking up in the newspapers or online. But the most reliable ones are those known by your friends with whom they already had past experiences.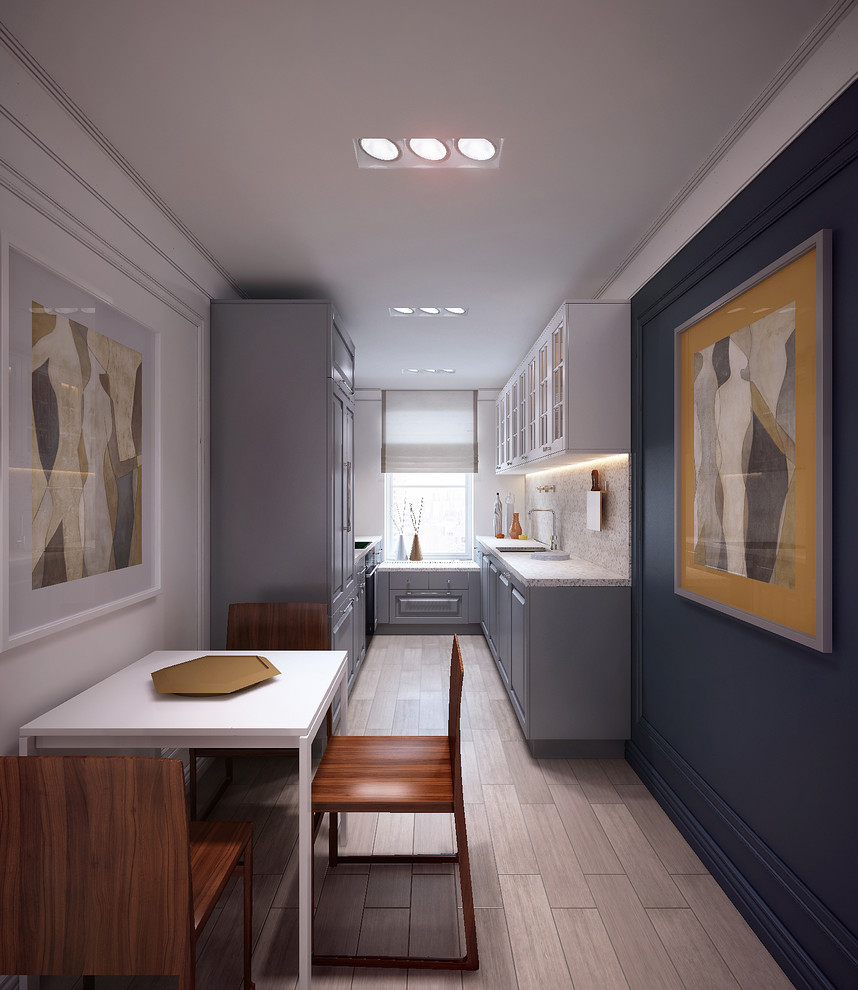 Transitional Kitchen by Marina Del Rey Interior Designers & Decorators VANGUARD development LA
Phase 4: Finish up
Once you have chosen the design and the crew is already up and working, it is time to go shopping for appliances. This can be the most exhausting part and it is definitely the most expensive one. There are certain appliances which every kitchen needs, and there are those that are pure luxury. You should be able to tell the difference. Make sure everything is under set budget, for you do not want unnecessary loans. More is not always better.
Transitional Kitchen by Thornhill Kitchen & Bath Designers Raywal Cabinets
You must be one proud homeowner. To have your kitchen finally remodeled is a thing which you must celebrate. It is the thing you always dreamed about, and from now on, cooking will be much more interesting, being done in a place designed by no other than you.
2013 © YourAmazingPlaces.com
All materials, unless otherwise noted, were taken from the Internet and are assumed to be in the public domain. In the event that there is still a problem or error with copyrighted material, the break of the copyright is unintentional and noncommercial and the material will be removed immediately upon presented proof.
Back to Top ↑