Home Improvement Projects That Actually Increase Property Value
Homeowners renovate their space for a variety of reasons. Remodeling can provide an aesthetic makeover, resolve the need for extra space, and provide homeowners with the ability to transform a living space to suit their ever-changing needs. However, certain renovation projects provide a better return on investment than others. If you're considering a home remodel, be sure to select home improvements that will increase the value of your property—not make selling it off more difficult. The best home improvements are capable of increasing your family's current comfort and making your home more appealing to future prospective buyers, and treading the line between the two can be difficult. If you're considering the ways you can transform your home, decide if the following options fit your needs and make a renovation that can actually increase your property value.
Adopting Solar Energy
Ever considered solar panel installation? It might be time to seriously consider your options. Residential solar energy is becoming more prevalent in neighborhoods across the country, and for good reason. The cost of solar panel energy systems has continued to decrease year after year. Waiting to go solar means paying high electricity bills each month, and as electricity prices continue to rise, waiting to jump on the solar energy bandwagon could cost you more in the long run. If you're worried about the upfront cost, there are plenty of ways to finance solar panels for your home. Many turn to PACE programs through companies like Renovate America; this financing option is designed to make it easier for homeowners to add important renewable energy and energy efficient upgrades to their properties, and allows them pay back the cost of these projects on their property bill over time.
Photo by Solaire Energy Systems
A Deck Addition
Outdoor living spaces have become more popular in recent years. If you have the room in your backyard, consider adding a deck. Making any outdoor space more appealing can help you entice prospective buyers when it comes time to sell. Depending on size and desired material, a deck addition can range anywhere from $1,000 to upwards of $10,000. If you plan on building the deck yourself, you can save a great deal of money, but this construction can prove to more difficult than anticipated. Between the cost of tools and learning how to appropriately construct your new deck space, the time and money investment can quickly add up. Hiring a professional contractor is generally a better idea, but it's important to research a multitude of candidates before settling on one.
Photo by Building Arts Sustainable Architecture
Bathroom Addition
If your house has a single bathroom, you can recoup a great deal on your investment through the addition of another. According to HGTV, homeowners in the hottest housing markets often see more than a 100 percent return on the cost for a bath remodel. One of the biggest hurdles is choosing the space for an extra bathroom. As you set out, take a look at extra guest rooms or unused spaces within your current square footage. You may consider transforming the front closet into a fully functional half-bath, or transforming that unused space underneath the stairs. Keep in mind that a half-bath requires at least 18 square feet of space, while a full bath can require upwards of 35 square feet.
Energy Efficient Windows
Few upgrades are as important as those that can add energy efficiency to a home. Modern homebuyers are looking for sustainability and efficiency, and installing functional, green features in your home can make all the difference when it comes to resale value. This is especially true if your home is older, with drafty, vintage windows that can be a turnoff for buyers. Installing energy efficient windows can save you hundreds in heating and cooling costs, and the right windows may qualify you for a green energy tax credit from the federal government. Certain states offer additional credits that can help you save even more. With savings in energy costs and tax credits, homeowners can often recoup their investment in energy efficient windows after a certain number of years.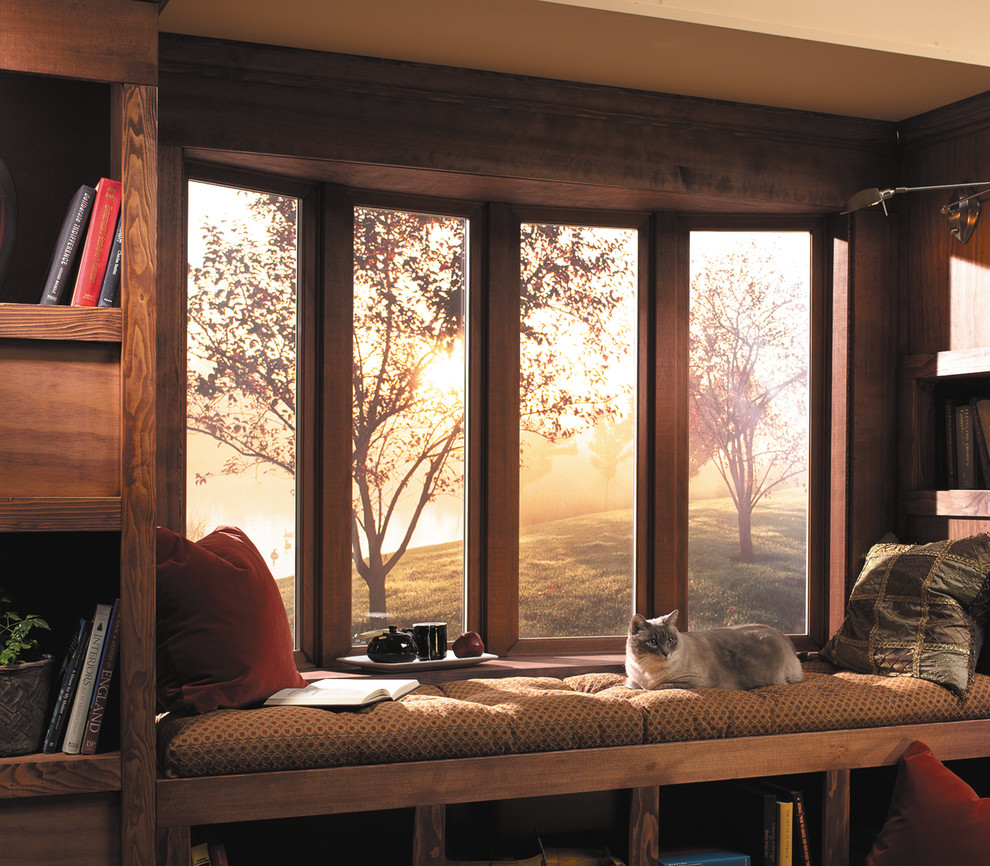 Photo by American Home Renewal Inc.
It's important to remain realistic about the value any given home improvement can have for your property. Even renovation projects that generally offer great return on investment don't always pay for themselves down the line thanks to market conditions and local economy factors. However, these renovations can make your home more functional and comfortable in the present regardless of their effect on property value. As you determine which projects will help you enjoy your home more and potentially offer better resale price down the line, consider one of the abovementioned options and make a solid investment in your present and your future.
2013 © YourAmazingPlaces.com
All materials, unless otherwise noted, were taken from the Internet and are assumed to be in the public domain. In the event that there is still a problem or error with copyrighted material, the break of the copyright is unintentional and noncommercial and the material will be removed immediately upon presented proof.
Back to Top ↑