The Airbnb story: How it started
Airbnb made their foray into the hospitality sector in 2008, when the emergence of peer to peer platforms such as Kickstarter was launched. Based on the concept of 'sharing economy', it is where an individuals or group of individuals capitalise on an under utilised inventory via a commission fee basis.
Airbnb defines itself as "a social website that connects people who have space to share with those who are looking for a place to stay." This "community marketplace" has been powered by two key influences; advancing technology (Internet giants such as Google and Facebook have a lot to account for in terms of their algorithms and understanding consumer behavior) and readily available list of suppliers.
It is therefore no surprise that what Airbnb has created has captured investors' imaginations as to where the business can scale up to, with consumers readily embracing this concept whole-heartedly.
Impact on the hospitality sector
Since 2008, Airbnb has served over 50 million guests and is currently valued at around £30 billion. It claims to have over two million properties in 191 countries listed on its site. This is a strong indicator that Airbnb poses a serious threat to the hotel industry worldwide.
What is unique about their model is their commitment to support communities by producing reports that highlight the impact the shift on tourism and the manner of travel. It needs to be pointed out that the typical Airbnb customer is not the stereotypical business or leisure tourist.
Consumer usage and spend with Airbnb
According to a report from Concur, the increase in spends and usage by a number of organizations rose by 32 per cent and 42 per cent from Q2 2015 to Q2 2016 respectively. Although their target markets appear to be mainly from the small and midsized businesses, there is a growing trend among the academic sector as main drivers of business spend.
Is the tide turning against Airbnb?
Regulators in the US, Europe and in the UK are imposing planning permission rules on Airbnb hosted accommodations. In New York, Governor Andrew Cuomo signed a bill that will levy fines on tenants and landlords who rent out unoccupied flats for less than 30 days. In London, the council has imposed a 90 day rule where landlords are not allowed to rent for more than three months a year without planning permission.
What hotels need to do to fight back?
Airbnb recently announced in their November 2016 press release that they are taking the home sharing economy platform, "live like a local' ideology to an all encompassing level. Since their inception, this has to be seen as the boldest move by the company with the launch of 'Trips' by moving beyond accommodation, and adding on an immersive experience that includes integration with flights, car rentals, restaurants and grocery shopping via phone their app.
By providing this holistic journey to their customers, specifically the millennial, Airbnb takes the 'live like local' motto to a new level and has moved into the arena previously thought be the stronghold of hotels and travel firms.
The 6 ways in which hotel groups and travel websites can fight back:
Standardised offererings
Most hotel chains recognise that customers want a bespoke, local and authentic stay experience. What favours hotels over Airbnb is the brand per se. The brand offers the customers the promise of uniformity in terms of expectations and service. These expectations include cleanliness to the highest standard, quality of care, trust and security.
Connect with your customers via personalization
Some hotels fail to capitalize on the customer's journey from how they travel (flight, car or train), to experiences available within the location. The volume of data will enable hoteliers to tailor their guests' stay, and this in turn will add incredible value to returning clientele.
Loyalty Programs
The bigger chains such as Inter-Continental, Hilton and Marriot are well known for their loyalty programs. Hotels have access to such a gold mine of information and more could be done towards customizing and adding value to their rewards schemes by understanding their customers' purpose of stay and going beyond the free nights or upgrades by offering instead services such as tickets to sporting events, theatre or popular attractions.
Even mid-sized Service Apartment companies are recognizing this and moving towards a model where-in repeat guests' are incentivized to book again and brand loyalty is awarded.
Promote consistency and convenience
Branded hotel chains recognize the need that guests are looking for a bespoke local and authentic feel to their stay. They can leverage on the promise that their brands offer security, trust and uniformity to a customer's stay whether it is from a certain brand of shampoo to their choice of pillows.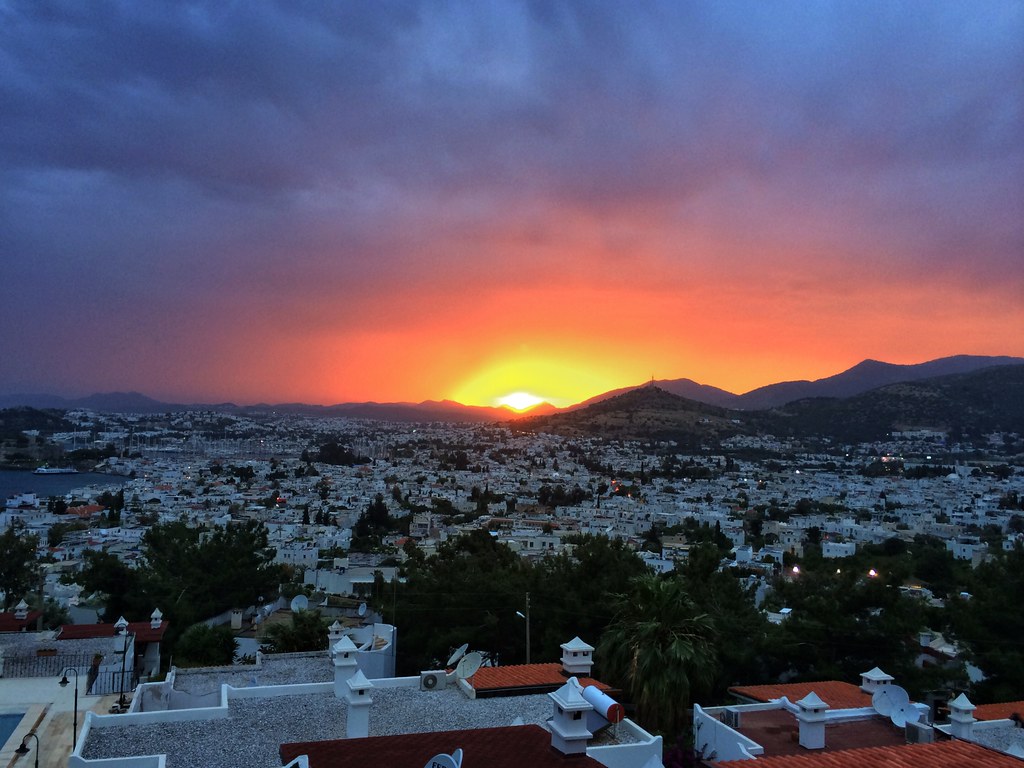 Using smartphone technology, hotels need to innovate the customer journey experience from check in to mobile keyless entry to hotel rooms to facilitate a seamless stay experience.
People
In the face of fast moving technology, it is easy to forget that front-line employees are key to the success of any hotel business. The high rate of repeat business comes from the service they were accorded by front-line staff at the hotel.
Big branded chains will provide thorough customer service training, but it's the mid to small size hotels that often overlook this vital aspect of the business and in some cases, the absence of training budget is not uncommon in their annual business plans.
Connect with tourist attractions
Hotels need to forge closer relationships with attraction suppliers. In London, a number of hotels have teamed up with popular tourist attractions, markets, historical sites, etc, to offer guests an authentic feel of the city.
There is no denying the continuous march of Airbnb as it seeks to conquer the meetings space besides offering inexpensive accommodation. They are also encroaching on the travel firms' territory by offering experiential packages.
What will help the hospitality sector if lines are clearly marked and regulatory differences are streamlined between how Hoteliers and Airbnb operate. The branded chains will have the means to survive but mid to small sized hotels will need to move from their comfort zone, innovate and learn from Airbnb if they are to compete.
About the Author :
Shaurya Singh is a founding partner in successful real estate start-ups www.theperch.in and www.aparmenthub.in in India. An MBA in marketing from the FT World ranked #29 , Indian School of Business – Hyderabad, Google Ad words certified and a regular contributor to top Digital Marketing and Hospitality blogs.
Linked In: https://in.linkedin.com/in/shauryas
Facebook: https://www.facebook.com/singh.shaurya
Blog: http://www.theperch.in/blog/