Like many other markets, a short-term rental property makes its first impression visually. Besides price, your guests scroll through hundreds of photos in search of a place appropriate for their travel wants and needs.
A small family on vacation will look for something different than the weekday business traveller. A solo city-slicker will be looking for a different aesthetic than the budget couch hopper. One of the keys to choosing the interior design of your space is to understand what your targeted guest is looking for.
Photo by Becker Hill Interiors by Marilyn Kimberly
Here are a few reasons why style matters along with proven pro tips.
Why Style and Design Matter
One of the primary reasons people seek accommodations outside of the hotel industry is because of the "home feel" a short-term rental provides. Along with competitive pricing, the style and design of your space provides an elevated experience, is good for your business, and is not hard to accomplish.
If your guest experience matters to you, so should style and design. Guest may come up with all sorts of complaints but decor and functionality should not be one of them. Not to mention, these little design tips can significantly increase the value of your rental!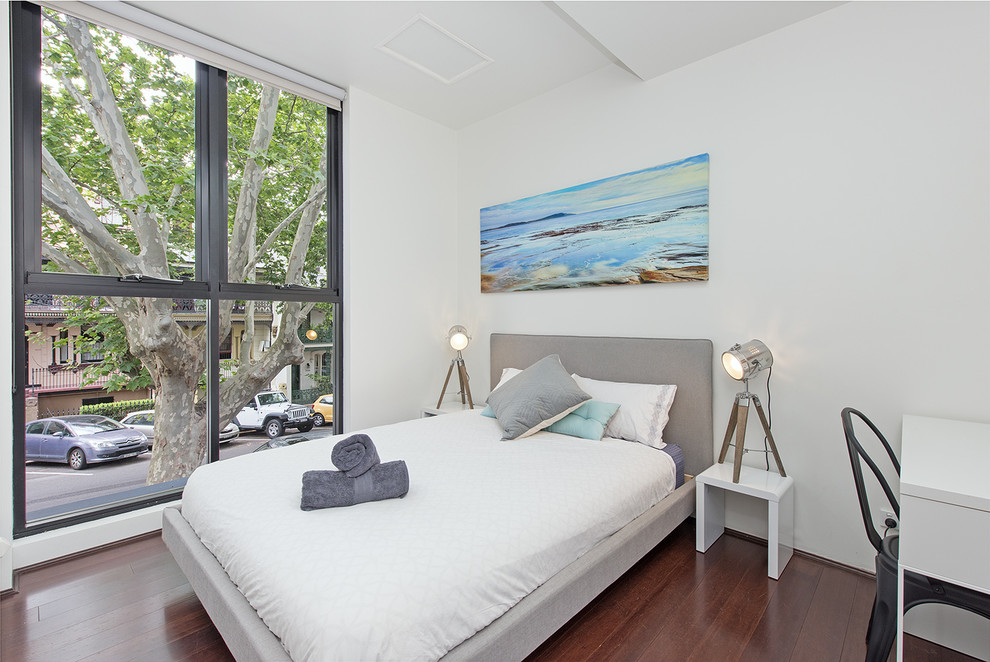 Photo by Airbnb Furnishing Services by Hostmybnb
Comfort
Interior design isn't all about how something looks, but how it makes guests feel. For added comfort consider the following tips:
Throw blankets on couches and corners of the bed.
Extra pillows on couch and beds.
Use carpet or rugs to break up long stretches of hard flooring.
Set up lamps for comfortable lighting options or to create a reading space.
Comfort is about style and consideration.
Photo by Airbnb Furnishing Services by Hostmybnb
Chic & Sophistication
Wanting to create a space that looks like it was customized by an Italian designer without breaking the bank? Chic and sophisticated looks are easier to accomplish than you think!
Create a "design" wall. If you're afraid of doing too much, paint just one accent wall a fun colour and decorate it with a bunch of small framed images. This is affordable and adds a ton of personality to your rental without having to give it an entire makeover.
Don't want to commit to painting but want to add a pattern or colour? Choose your favourite wallpaper, have it put into an extra large frame and BAM! You've made a stylistic impact.
Decorative pillows on a neutral piece of furniture add a lovely touch.
Utility
Even if your guest isn't there on business, there are a few stylistic ways to tend to your visitor's practical needs.
Place a desk, chair, and lamp near a wall with natural lighting.
Keep a basket of rolled towels–more stylistic than folds and will look like a bouquet of linens.
Don't ignore the kitchen. Feel free to display a plate setup or pots on the stove. It helps guests get an immediate sense that they will have all they need for a stylish dining experience.
Real plants keep the air fresh, clean and help remove any odours. Not to mention they provide natural beauty.
Photo by CenterBeam Real Estate
Create a Space You'd Want
Now that you've created the most stylish listing in your area, it's time to take professional photos and show off your new look. In order to receive only positive reviews and ratings, pay attention to what guests say about your design.
Even though you may have added a few personal touches, it's crucial that your guests love it too.