Why Should One opt for King Single Bed Size?
There may be various factors that may spur the need for a bed. But before you move ahead with the decision of which size bed should you opt for, it is essential to ask yourself a few questions. On intrinsic retrospection, the importance of a bed size comes across forcibly for basically two significant reasons, one being that all of us want comfort and warmth while we sleep and secondly, we all want adequate leg space to stretch out while sleeping.
But these alone cannot become reasons enough to buy a certain bed size. There are several requisites that need to be pondered upon:
How much are you ready to invest in the bed?
What is the room size where the bed is to be placed leaving you enough space for walking around and making the room look non- stuffy once the bed is placed?
Who will the bed be for, as in the height of the person, age and weight of the occupant?
Will the bed be useful in present times and will be in use for many years?
There are many bed sizes ranging from single, twin, double, king single bed size, queen, king through to super king size.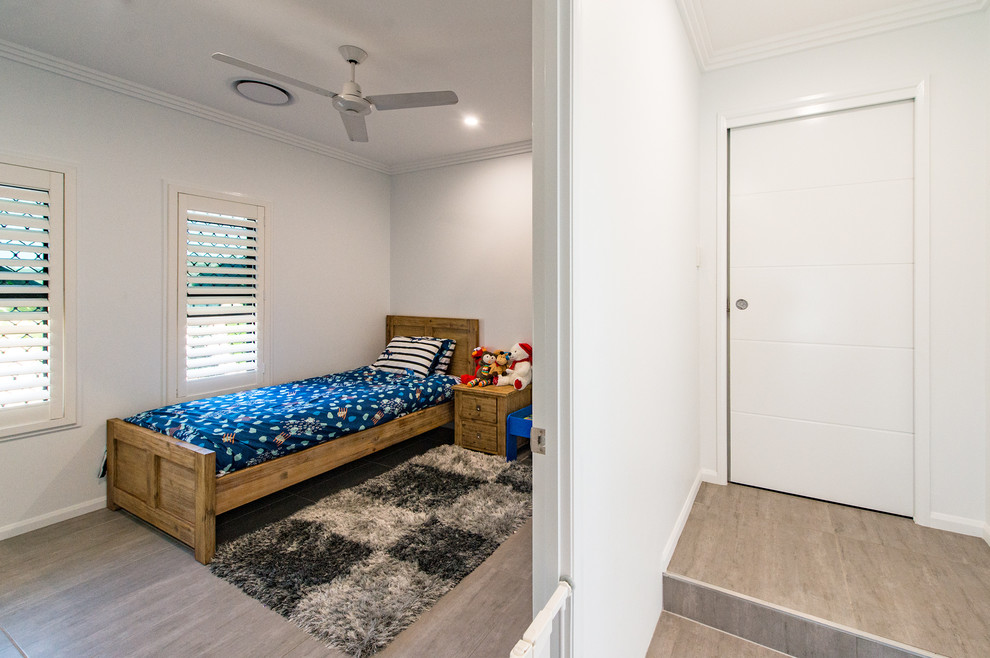 Photo by Rufus Design Group Pty Ltd
King Single Bed Size:
If you are of an Australian native and are wrecking your brains on which size bed to buy for your teenage child, well you can consider king single bed size. It is perhaps most suited for your purpose. Let us delve deeper into the benefits and reasons why?
Benefit of room dimensions:
With dimensions 42×80 inches, this bed size accommodates mattress measuring 41.9×79.9 inches. This size bed is perfect for rooms which are smaller in width. It can amiably be placed in your child's room leaving them enough space to move around as well as giving them the comfort of a cozy bed.
Benefit of bed dimensions:
You can go in for standard single (36×75 inches) but according to its dimensions, your child will soon outgrow the bed imposing the weight of an added expenditure on your shoulders. If you are wondering, why not opt for long single (36×80 inches) rethink as the child may not need leg space but may require more width and then again you shall feel stuck. Ideally king single bed size would suit the purpose.
Benefit of investment:
Buying this bed size is more or less an investment for you in the long run. The dimensions of the bed are such that your child can sleep on it for many years until they are adults and are perhaps ready to move out. The bed is ideal for them to be taken to their first apartment or can be kept back to accommodate any guest that wishes to spend holidays with you.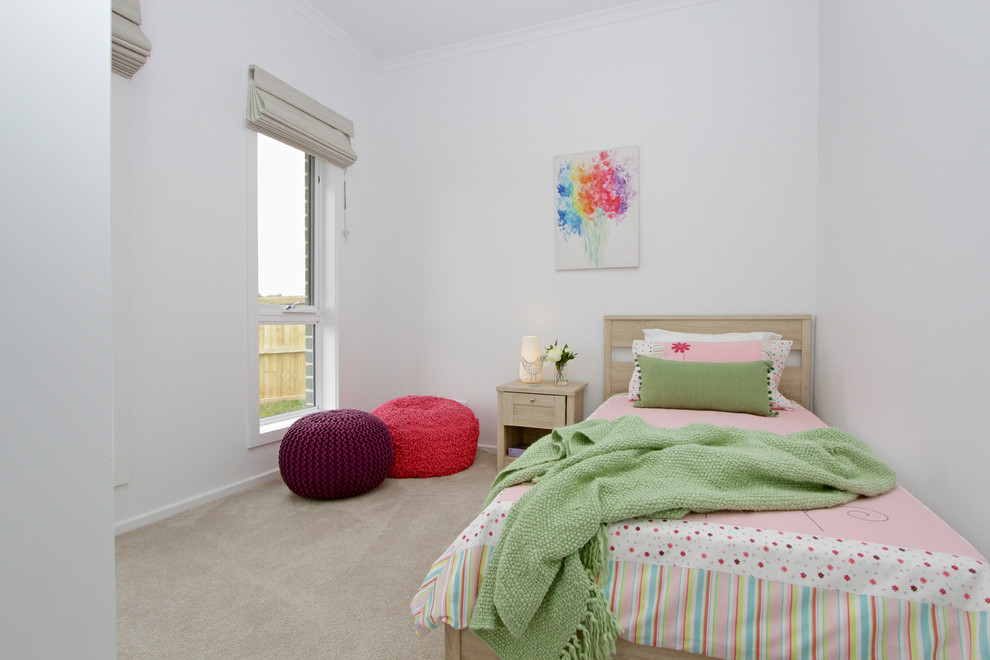 Photo by Shift Property Styling
What is the size of the quilt spread for king single bed size?
After having placed the bed for your child in their room, the next step is to spice it up, with attractive bedspread and quilt spread.  Though you will readily find the standard size in the market but to know if that it is the perfect size for your king single bed size, just follow the below given formula and have the size at your fingertips.
To reach to the ideal quilt width – Take the width of the bed i.e. 42 inches, add 2 inches x 12 inches to it, i.e. 42+ 2×12= 56 inches and you would get the ideal width of the quilt. To reach to the ideal quilt length- Take the length of the bed i.e. 80 inches, add 12 inches to it i.e. 80 +12= 92 inches would be the ideal length of your quilt spread. So, quilt for a king single bed size would be= 56×92". Going as per the above-mentioned criterion, you are well aware now which bed size is perfect for your teenage child and why.
2013 © YourAmazingPlaces.com
All materials, unless otherwise noted, were taken from the Internet and are assumed to be in the public domain. In the event that there is still a problem or error with copyrighted material, the break of the copyright is unintentional and noncommercial and the material will be removed immediately upon presented proof.
Back to Top ↑