The Ultimate Guide To Planning and Building Dry Stone Walls for Homeowners
Retaining walls play an important role in many home landscapes, providing both aesthetic value and practical support for soil or other materials. If you're looking to add a retaining wall to your yard—whether it's for decorative purposes or functional support—then planning and building it correctly is essential. Read on for our ultimate guide to planning and building a dry stone wall for homeowners.
Planning Your Retaining Wall
Before you start the project, you need to plan out everything from the type of wall you want, the materials that will be used, the size of the wall, and what kind of drainage will be needed. Once you have all this information down, you can begin with the actual construction process. Here are some tips for planning your new retaining wall:
Design Considerations
The first step in planning your dry stone wall is deciding what kind of design you want. Many different types of dry stone walls are available on the market today, including block walls, concrete walls, and natural stone walls. Each type has its own benefits and drawbacks, so it's important that you decide which type will best suit your needs. Additionally, consider the location of the wall and how much space you have available for it.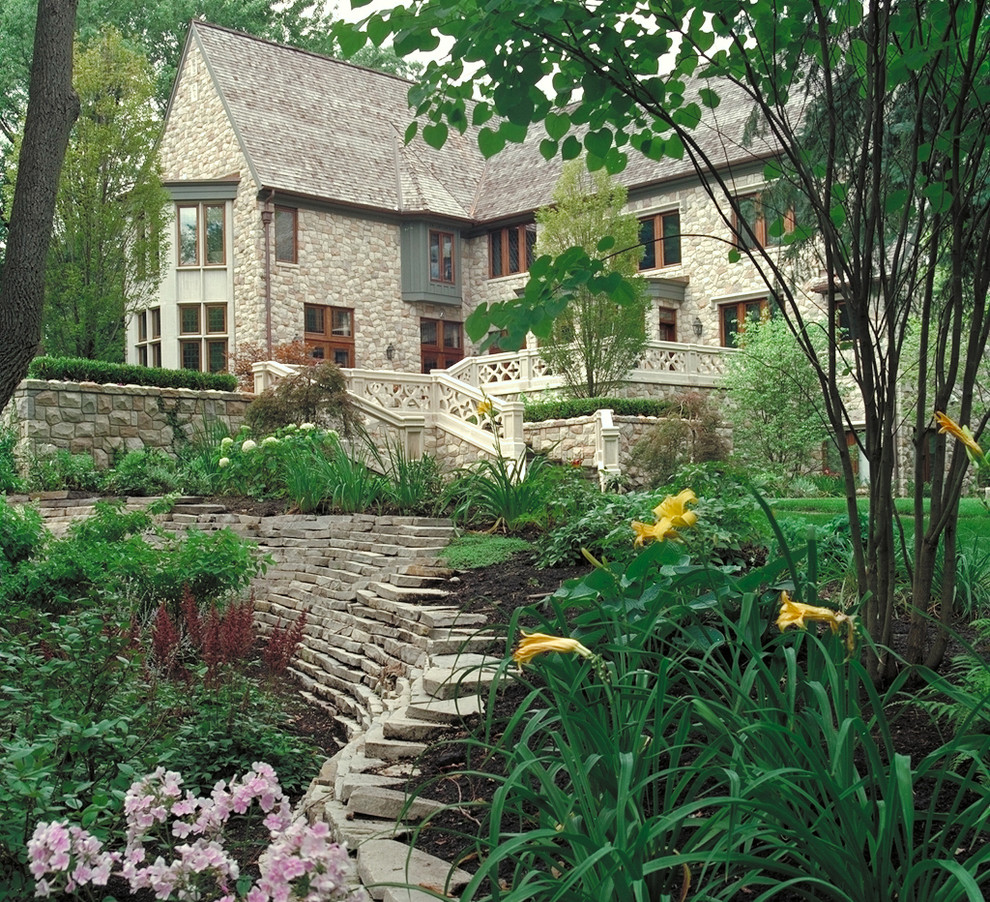 Photo by Great Oaks Landscape Associates Inc.
Determine the purpose of your dry stone wall
Are you simply looking for something decorative? Or do you need something that provides more structural support? This will determine what kind of materials and techniques will be best suited for your project.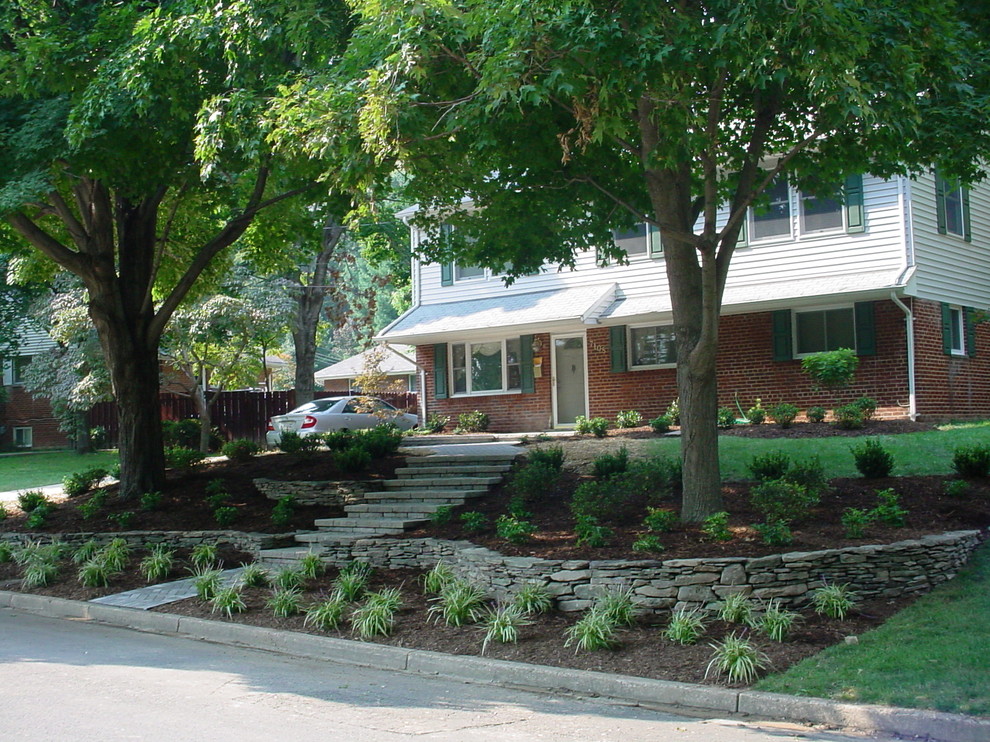 Photo by Kingstowne Lawn & Landscape
Measure twice, cut once
This old adage holds true when it comes to building any kind of structure, including a retaining wall. Make sure that all measurements are accurate before beginning any work so that there aren't any hiccups along the way.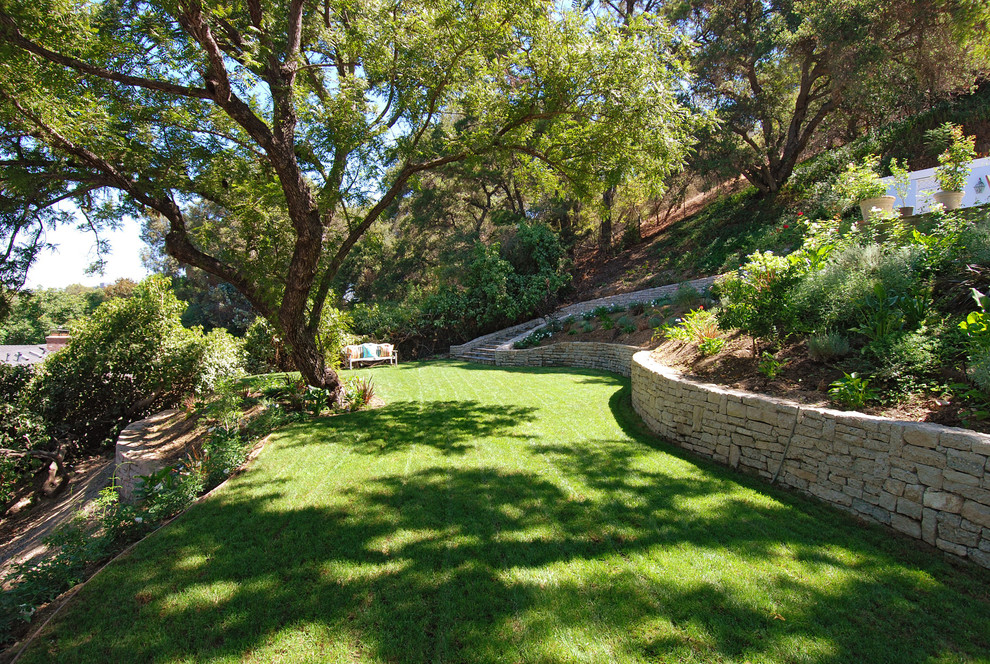 Plan ahead for drainage
Drainage is an important factor in any dry stone wall project, as it prevents water buildup behind the wall, which can cause cracking or collapse over time due to pressure buildup from trapped water. Make sure that there is adequate drainage planned ahead of time so that your wall lasts longer without requiring repair or replacement sooner than expected due to water damage.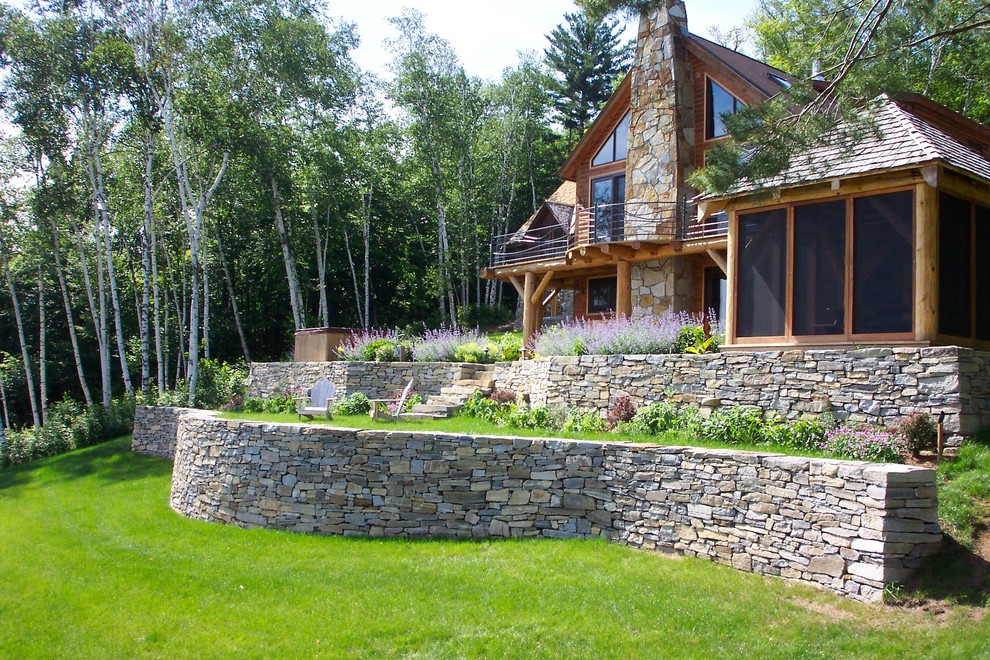 Photo by TERRIGENOUS Landscape Architecture
Choose materials wisely
Different materials have different strengths and weaknesses when it comes to building structures like dry stone walls. Choose the material based on how much weight they can hold up against and how easy they are to work with during installation. Some popular choices include concrete blocks and stones, wood timbers or railroad ties, poured concrete, natural stone slabs, etc., but make sure whatever material you choose is appropriate for your local climate conditions so it holds up over time without needing frequent repairs or replacements due to weather damage or other factors such as pests like termites eating away at wooden components if applicable in your area.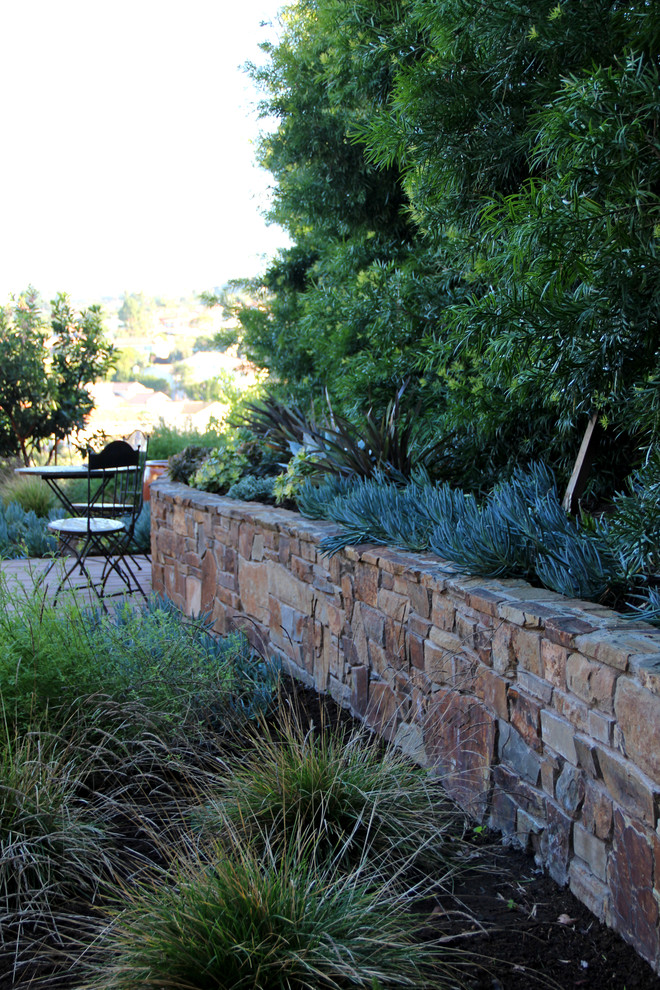 Photo by Bliss Garden Design, LLC
Hire professional help if needed
If this is your first experience with building a retaining wall, or if you feel that the task may be too complex for DIYing alone, then don't hesitate to hire professional help! There are plenty of companies out there who specialize in designing and installing these sorts of structures, so make sure to do plenty of research beforehand in order to find one that fits both your budget and needs perfectly!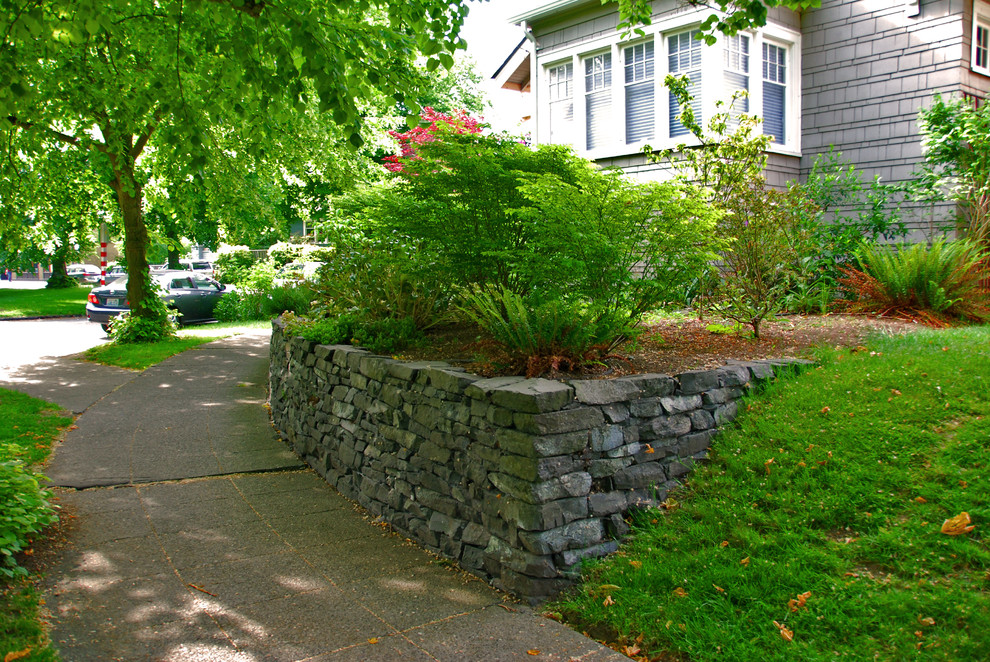 Building a dry stone wall may seem intimidating at first, but with proper planning and execution, it can be a surprisingly straightforward task! With this guide in hand, though, we hope that even novice homeowners feel confident enough to take on their own projects without worry! So go ahead—get creative with design ideas and start laying down those plans today! Good luck!
2013 © YourAmazingPlaces.com
All materials, unless otherwise noted, were taken from the Internet and are assumed to be in the public domain. In the event that there is still a problem or error with copyrighted material, the break of the copyright is unintentional and noncommercial and the material will be removed immediately upon presented proof.
Back to Top ↑