Tips to Make Your Bed on The Floor Look Stylish
Have you ever considered a floor bed? I've been sleeping that way for a while and it's quite convenient. After learning how to pick the right mattress you can stack a memory foam mattress on a latex foundation mattress at home, for example. If you're traveling then a foam mattress pad is about all you need.
I can tell you from experience that in most cases form follows function when you're just sleeping really close to the floor on a foam mattress or platform bed. Can you make it stylish? It might be surprising but there are actually lots of tips and tricks to achieve that goal. But before moving ahead, we would suggest you to visit this site in case you are looking for the best beds online as a great variety of beds can be found here.
Beds without Bed Frames
The whole concept might seem odd since traditionally a mattress topper and box spring mattress are stacked on the bed frame. If you swap out the bed frame can you still get a good night sleep on a floor bed that only contains a platform bed or just the best mattresses?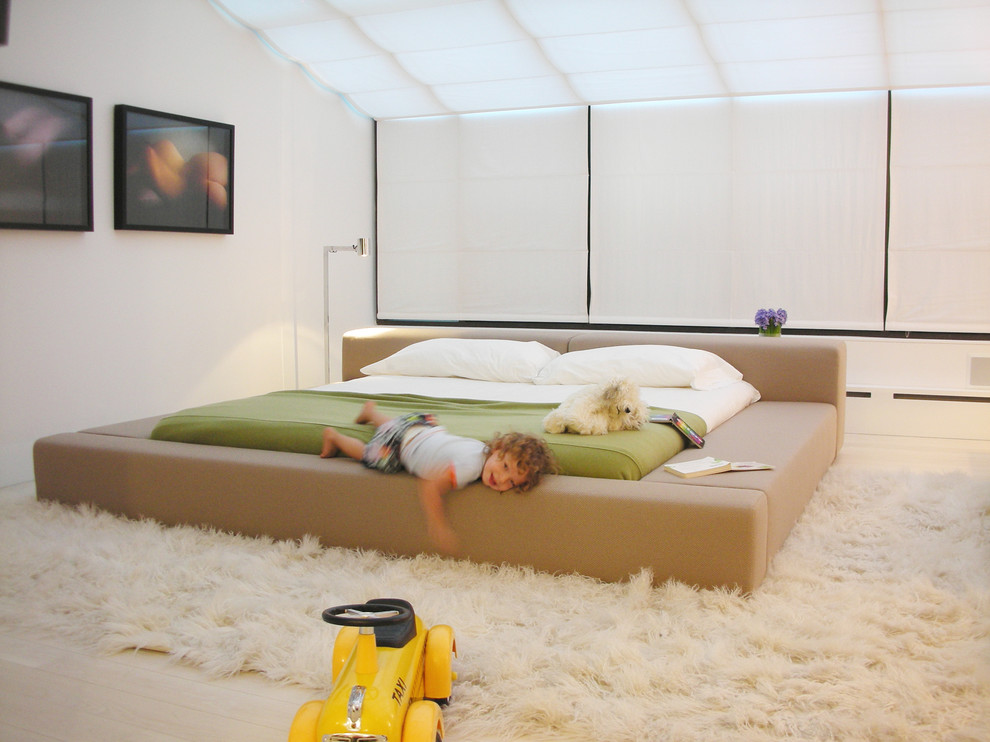 Photo by West Chin Architects & Interior Designers
Higher Beds Equal More Sleep?
Many people have the idea that sleeping on a bed high off the floor provides better quality sleep. However, it's important to focus more on what elements are needed to get a full night's sleep. It's more important for mattresses to provide factors like natural materials, firm support, and air circulation.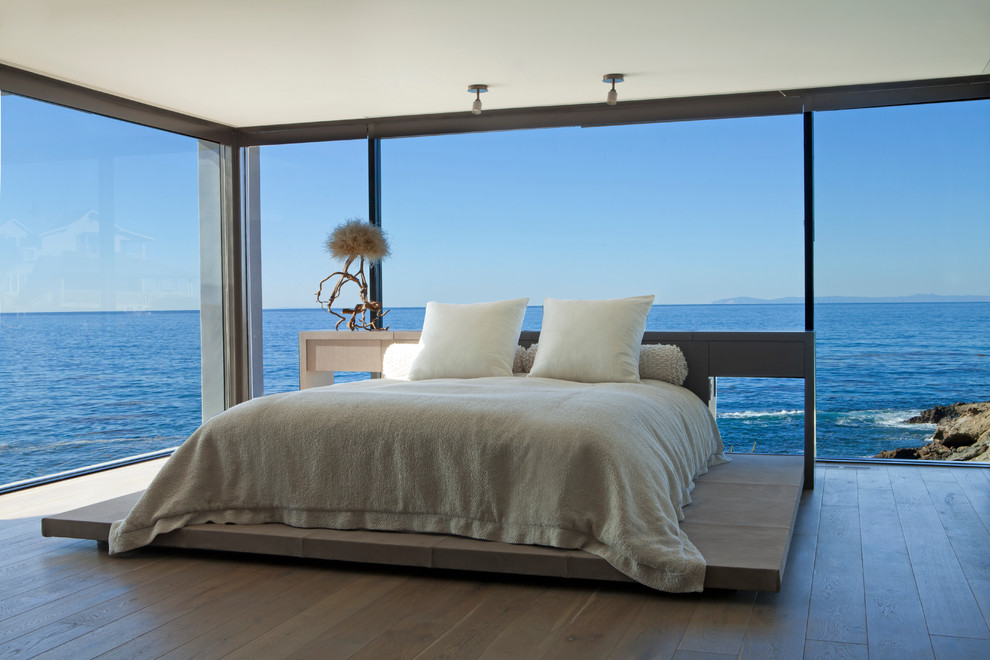 People often have the impression that floor beds look incomplete or even untidy. So it's about sprucing them up so the bed/mattresses offer a sleeping experience that's as on par with any bed frame.
Benefits of Sleeping on the Floor (video)
How to Add Style Points
You can take different approaches to make your bed-on-floor more stylish. The process isn't an exact science but you'll need some key elements including:
When adding these items it's important to experiment until you get the exact look and feel you want. How can you tweak the beddings? How many pillows are enough? Is a net canopy the best bed accent to add?
Play with Colors
Go with Monochrome Colors
If you're looking for a basic look then white or off-white bedding, walls, and tiles are a practical option. Getting back to basic colors can actually provide a fresh and clean appearance and make the whole bedroom look less cluttered.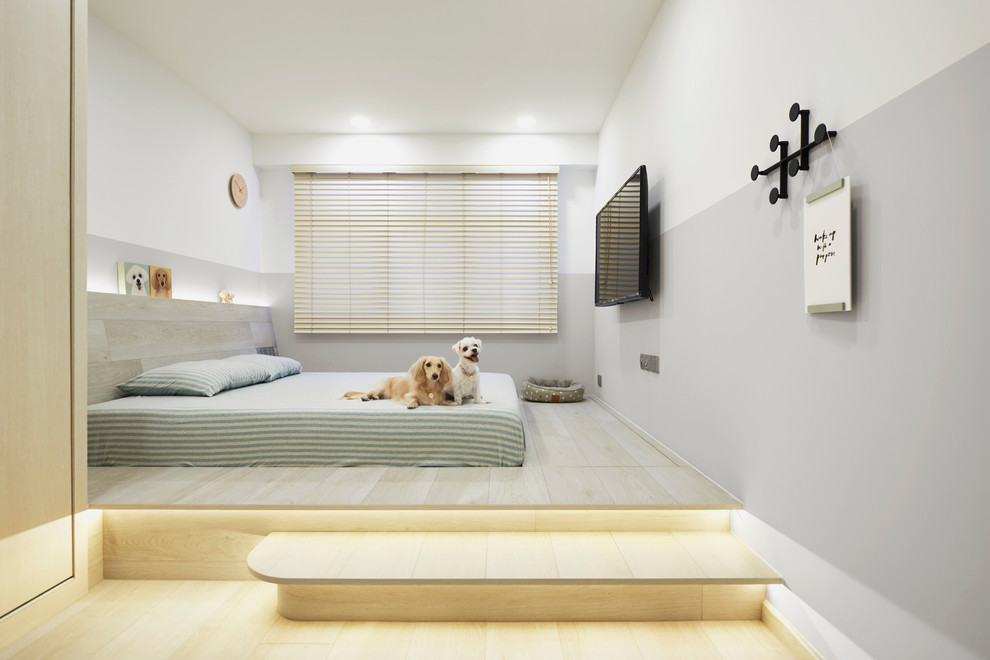 Pick a Color Scheme
Just like when using a standard bed frame, a platform bed can also help to maintain a color scheme with items like:
Bedding
Wall paint/wallpaper
Furniture
Wall decor
Floor tiles
You can experiment with primary, secondary, and complementary colors.
Tips for Bedroom Color Scheme (video)
Pick and Arrange Stylish Bedding
Add a Ruffled Duvet
This can add style to your floor bed and also help avoid spending lots of time making your bed. In fact, the duvet's appearance is better when it looks a bit disheveled – it adds some character. You'll still need to make the bed but the whole process will be easier.
Pick Luxurious Beddings
This can include the colors, materials, and styles. They not only can cover up the foundation mattress and mattress topper but also add some style to the casual bed. When creating Feng shui this is a key option since it combines the casual floor bed with stylish beddings.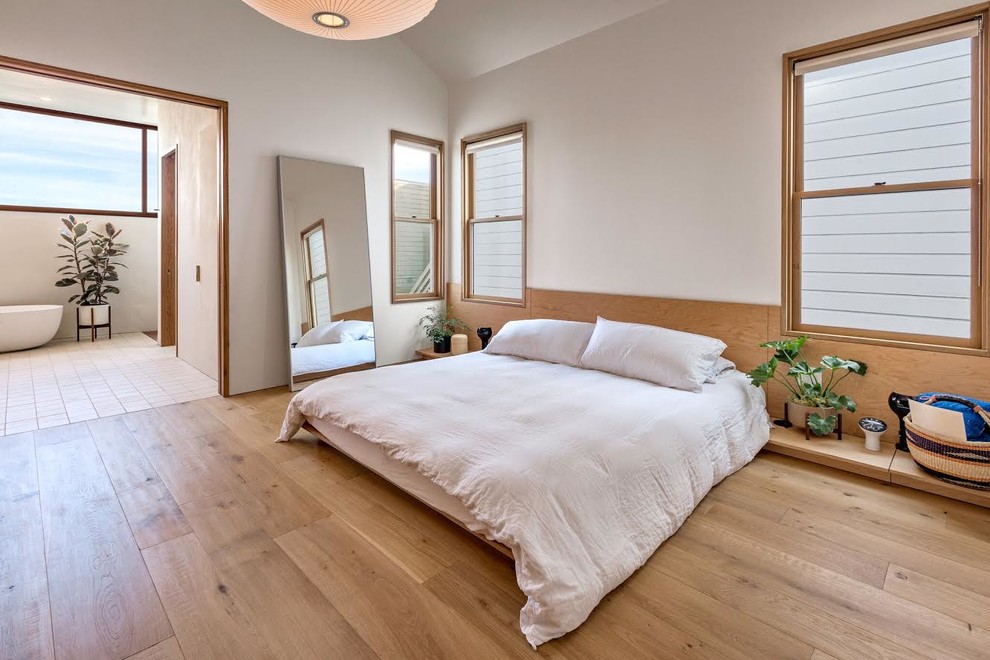 Photo by Brady Construction Inc
Spice up Floor Beds with Accents
Add a Canopy Net
This helps to balance out the ultra-low level of the bed so the line of sight will basically be where a traditional bed frame would sit. If you're a fan of Feng shui then this is one of the most effective ways to create balance in your bedroom with your floor bed and a bed accent.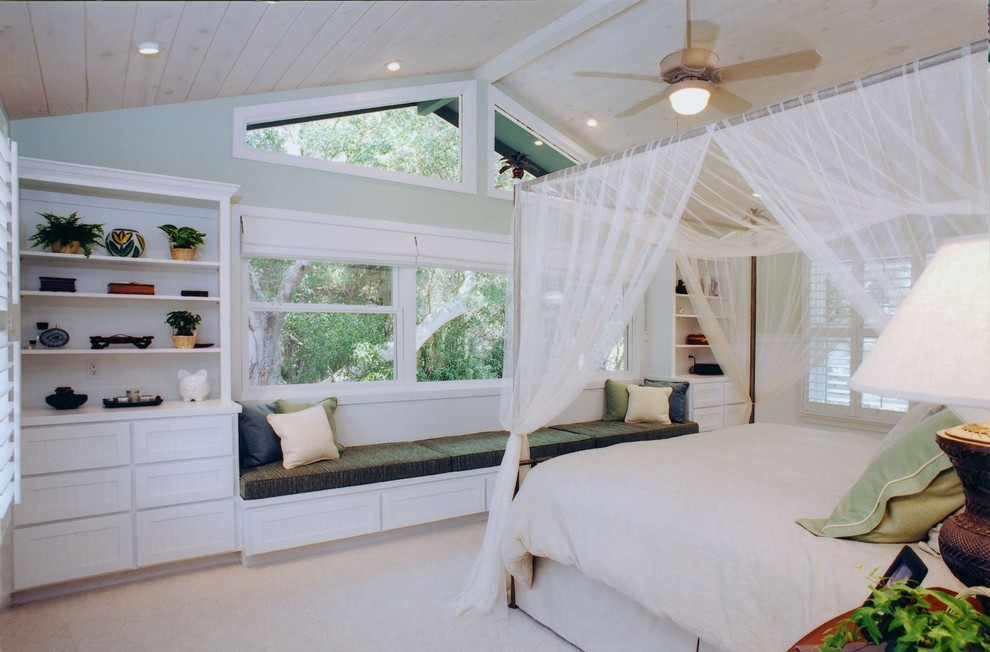 Add Large Pillows
You can use them leaning against the wall as a substitute headboard. Another option is to create a contrast with the bedding's color to create a balance of light and dark colors. For example, if the beddings are light colored you can add dark pillows to add depth and balance.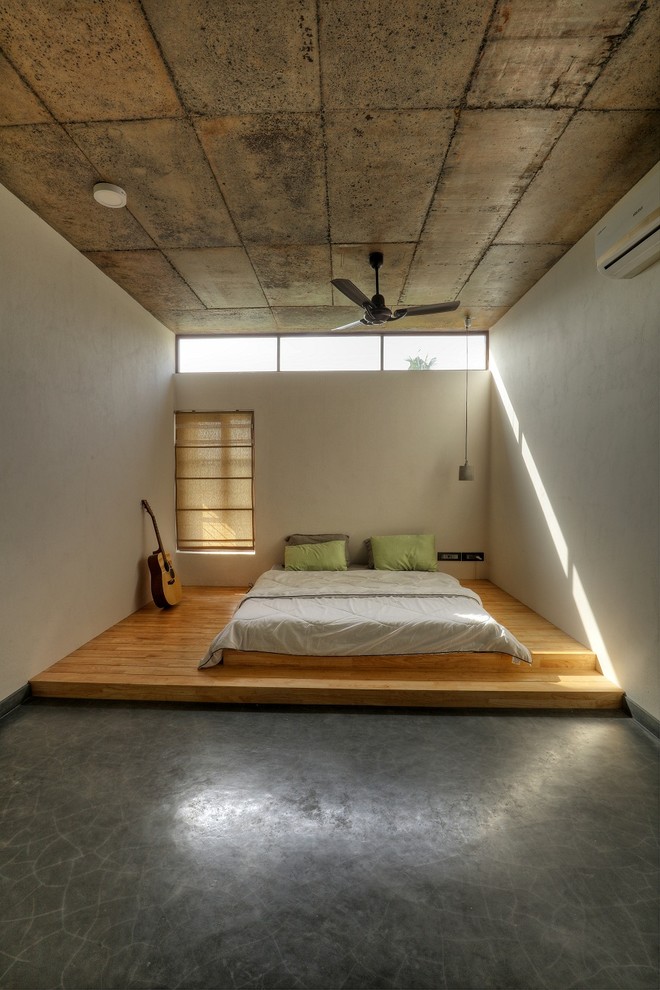 Install a Rug under Bed
This can provide various benefits including a soft and comfy region surrounding the bed. Besides that it can also help to keep the area clean by preventing the beddings from dragging on the floor.
However, if you want something that can be stuck to the floor, then installing a carpet under the bed may be an excellent idea. Like rugs, carpets can spice up your floor bed since there are different styles to choose from. They're attractive, easy to maintain, durable, and great for creating an inviting space. They're also comfortable to walk on, making them a perfect accent for a floor bed. But, make sure to regularly clean your stylish carpet or any other type you decide to pick. That way, you can keep the whole area looking and smelling fresh.
Pick the Right Location/Flooring
Go with Bold Floor Tile Colors/Designs
While the mattress will be covering some tiles, several will show around it. If you want to earn some style points then go with eye-catching designs like zigzags, and bold hues even if they're basic primary colors.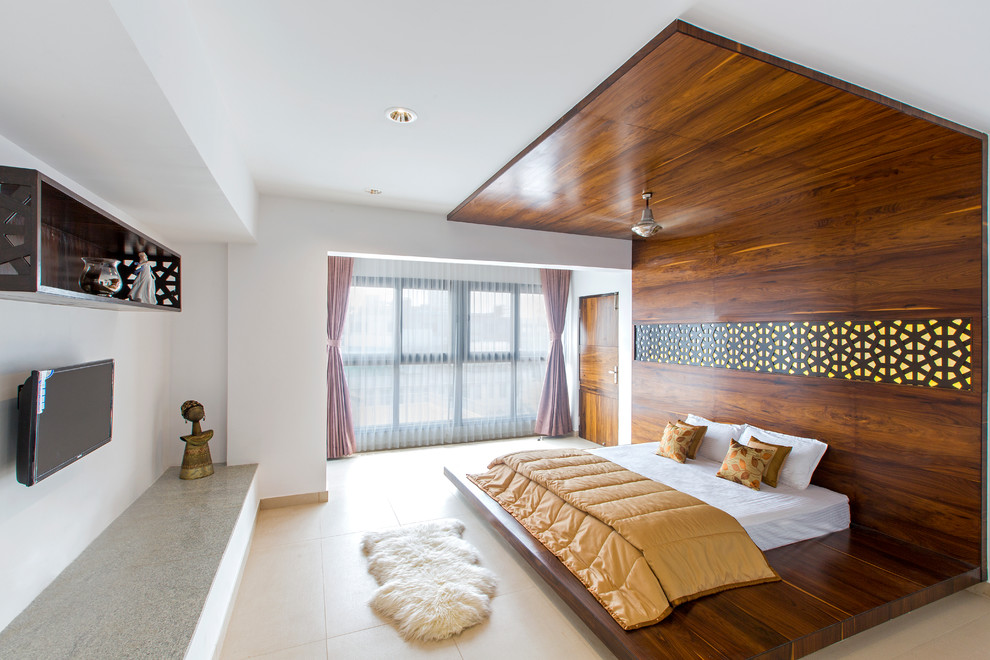 This will help to draw attention not only to your flooring but also your selection after learning how to pick the best mattresses.
Add Mattress to Corner for Space-saving
After picking one of the best mattresses on the market, use space-saving techniques. For example, if the room has limited floor space add the mattresses/low bed to the corner and especially if it's a multi-function room.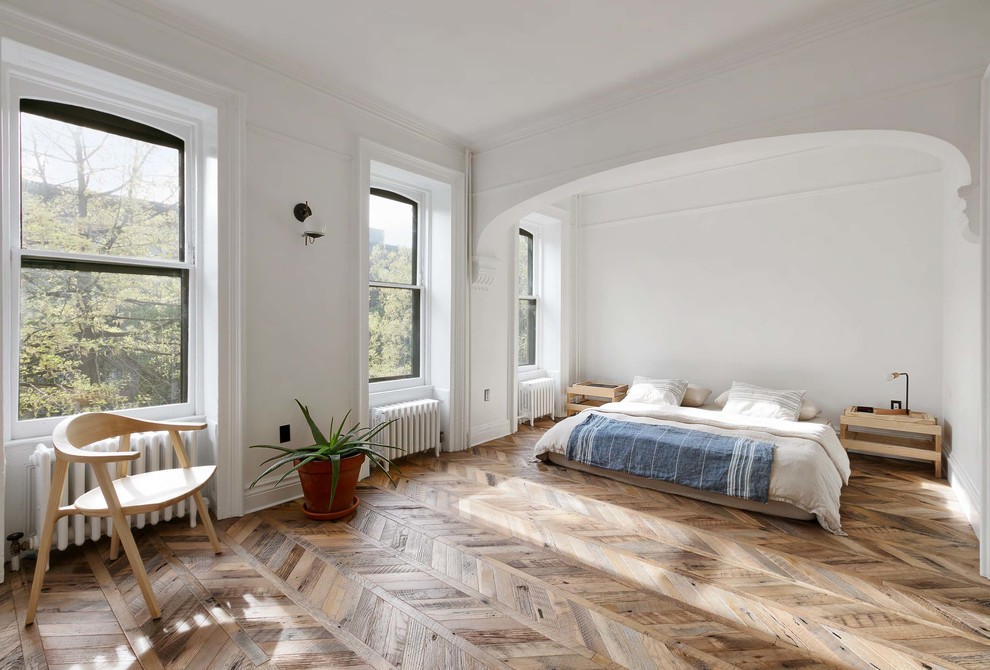 Photo by Murdock Solon Architects
Add Furniture/Décor around Floor Bed
Add a Divider
This can help to add more privacy and pizzazz to your floor bed. For example, you could simply add a floor shelf as a divider between the mattress/mattresses and the rest of the bedroom.
The shelf can be made of basic wood with finishes like varnish. Just make sure it's durable and sturdy to keep the divider upright.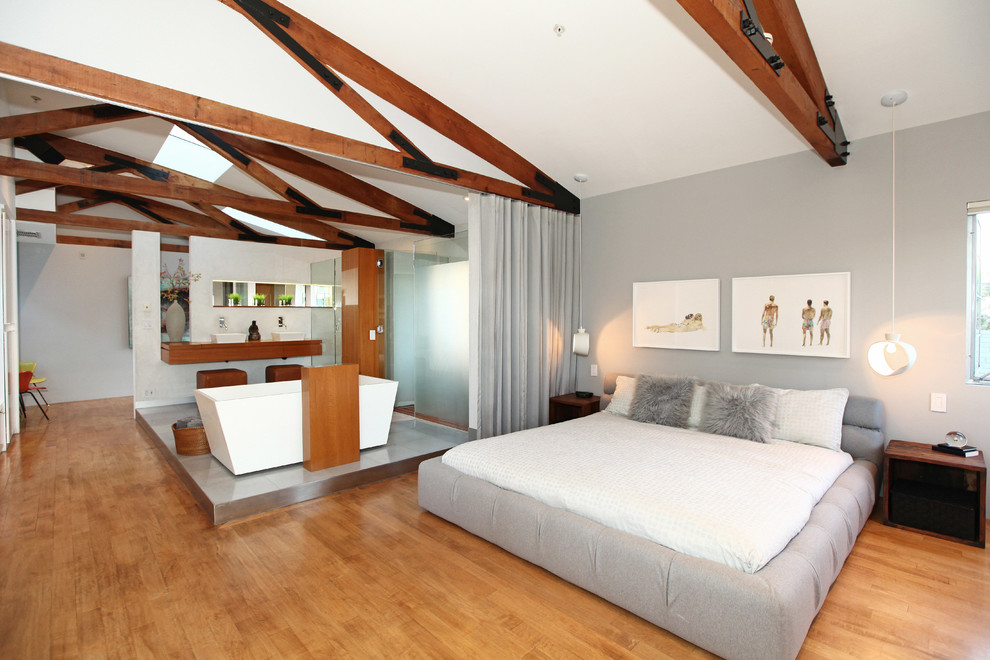 Then you can also add different stuff to the shelf itself. Ceramics, collectibles, and books are just some of the many items you can display on the shelf.
Maintain a Casual Look
A mattress or two on the floor is quite casual so don't add furniture or décor that seems out of place. For example, go with basic curtains and beddings/décor with neutral colors like tan, grey, and white. Pick basic beddings like cotton that provide a streamlined look.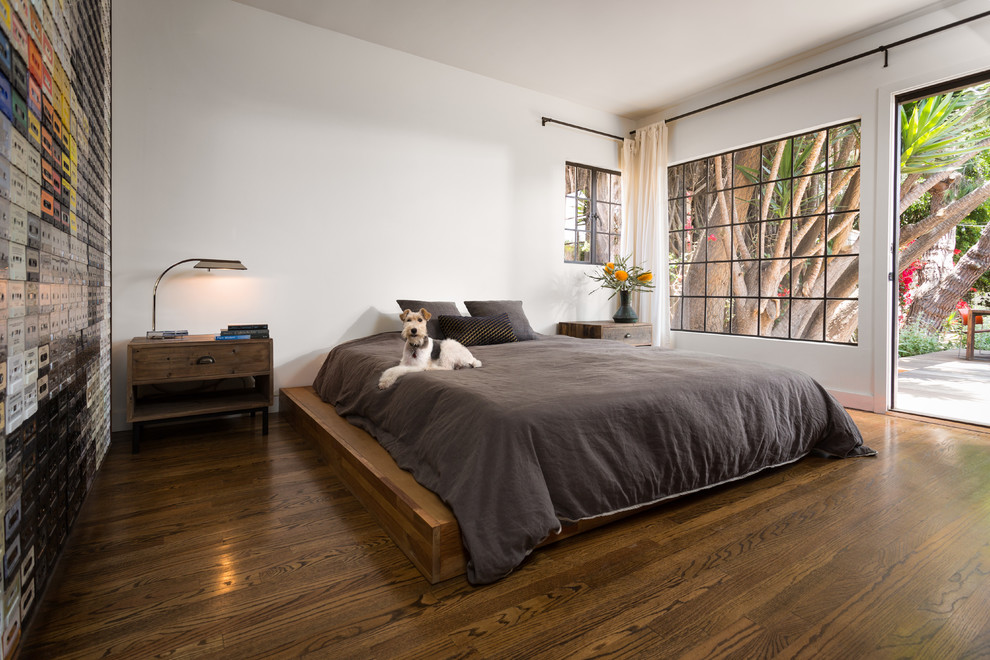 On the other hand, the room shouldn't look so casual it seems sloppy. You can avoid an unfinished look by making sure you avoid clutter like clothes, books, etc. A casual bedroom shouldn't look like a messy bedroom.
Add Low-level Bedside Furniture
This can include low tables or benches. It makes any items you add easy-access so you can get to it easily. This is basically a substitute for high standards. When adding furniture, make sure to maintain a low profile so the setup is balanced, and items like tables, benches, and light textures are easily accessible.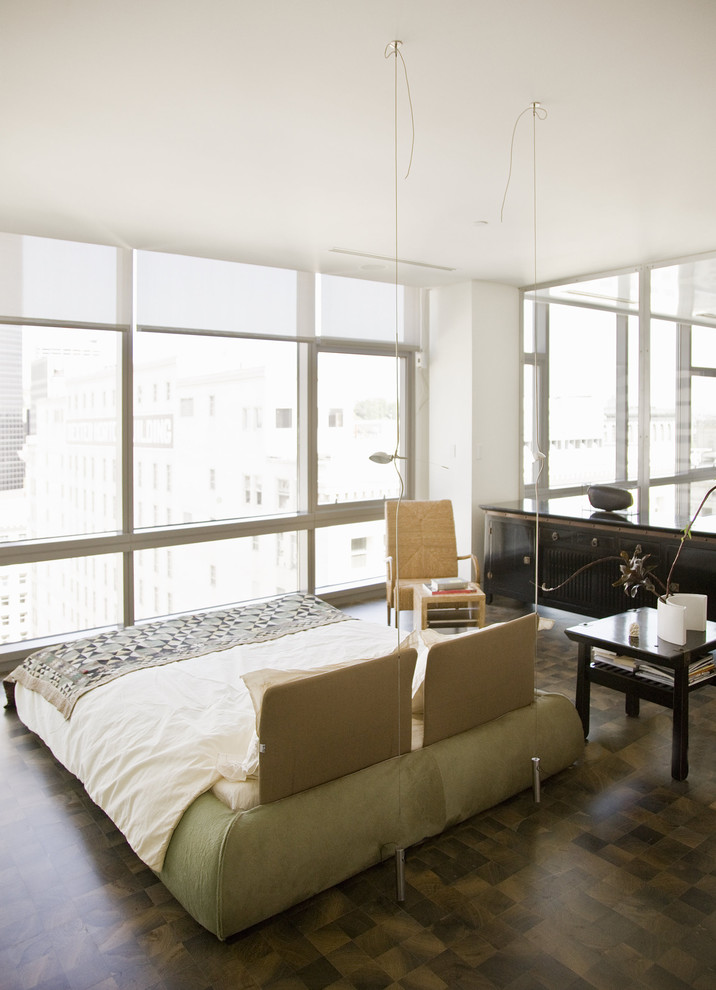 Photo by MusaDesign Interior Design
This can even include lower-level décor that helps to complement the low-profile bed. Some examples include basket collections, wall paintings, etc. Make sure the items aren't overly low since you'll still want to create spatial balance from the floor to ceiling.
Conclusion
If you prefer a low-level bed then after you learn how to pick the right mattress, you can stack a foundation mattress and foam mattress topper on a platform bed, or just place them directly on the floor.
Next, it's all about adding style points. Options include basic colors, luxurious beddings, and accents like canopy nets. All these options can help you feel like you're on cloud 9 when your floor bed is as low as it goes.
2013 © YourAmazingPlaces.com
All materials, unless otherwise noted, were taken from the Internet and are assumed to be in the public domain. In the event that there is still a problem or error with copyrighted material, the break of the copyright is unintentional and noncommercial and the material will be removed immediately upon presented proof.
Back to Top ↑