6 Tips to Help You Create a Chic Living Space
Your home is your refuge from the outside world. It's the place where you can relax, unwind, and be yourself. So why settle for anything less than the perfect space to call your own?
Creating a chic living space doesn't have to be difficult or expensive. With a little bit of creativity and elbow grease, you can turn your home into a stylish haven that reflects your unique taste and personality.
Here are some excellent tips to help you get started.
1. Consider a Naturally Lit Space
When it comes to creating a chic living space, lighting is key. A room that is too dark can feel cramped and uninviting, while a room that is too bright can feel sterile and impersonal. Then, how do you find the perfect balance?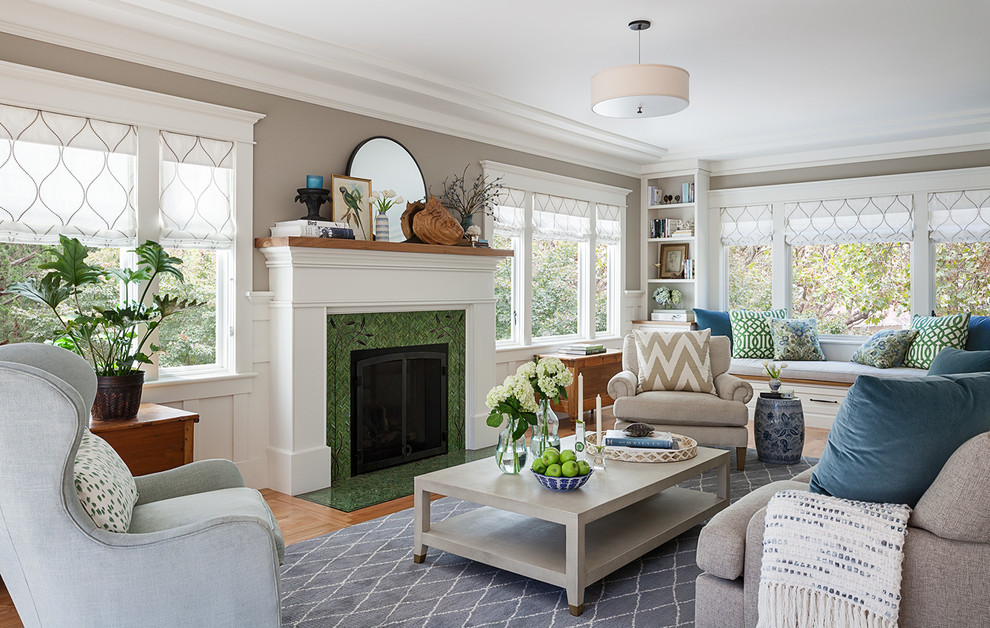 Natural light is the perfect solution. Natural light has a way of instantly making a space feel more open, bright, and inviting. If you're lucky enough to have large windows in your home, take advantage of them by letting in as much natural light as possible. Consider hanging sheers or lighter curtains to filter the light and give the room a softer feel.
2. Go for Neutral Colors
Neutral colors are timeless and chic. They can be used to create any type of atmosphere, from calming and serene to bright and lively. And the best part is that they never go out of style.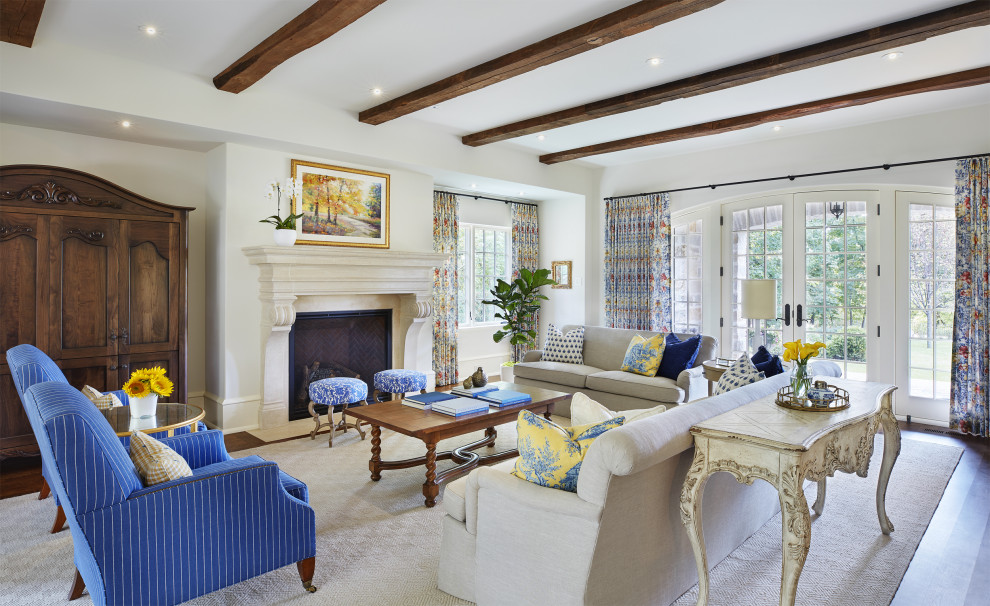 Photo by Martha O'Hara Interiors
If you're not sure where to start, try painting your walls a light neutral color. Then, add in pops of color with accessories, such as pillows, rugs, and artwork. This will allow you to experiment with different color schemes until you find one that you love.
3. Incorporate Texture and Patterns
Nothing adds interest and dimension to a room like texture and pattern. When used correctly, they can take a space from bland to brilliant in an instant.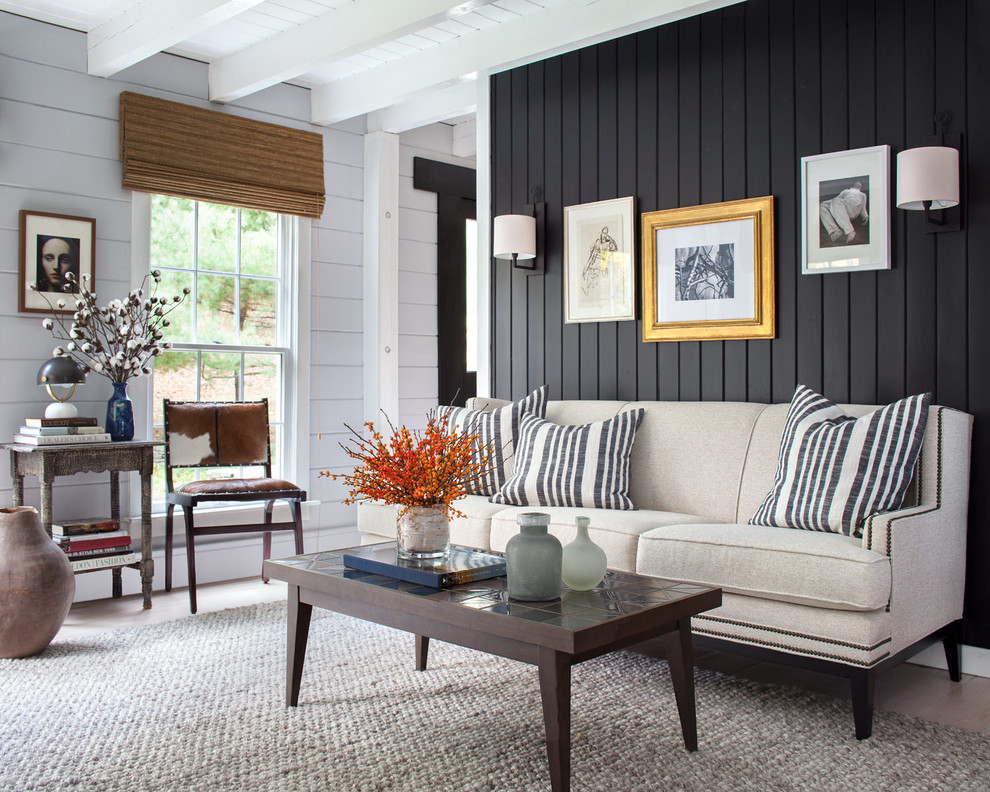 To add texture to your space, consider using different fabrics and materials. Mix and match throw blankets, rugs, curtains, and furniture upholstery to create a layered look. As for patterns, don't be afraid to mix and match them, too. Just be sure to use similar colors and tones so that the overall effect is cohesive and not chaotic.
4. Bring in Nature
There's nothing chicer than bringing the outdoors in. Houseplants are an easy and inexpensive way to do just that. Not only do they add a pop of color and life to a room, but they also purify the air and improve your overall health.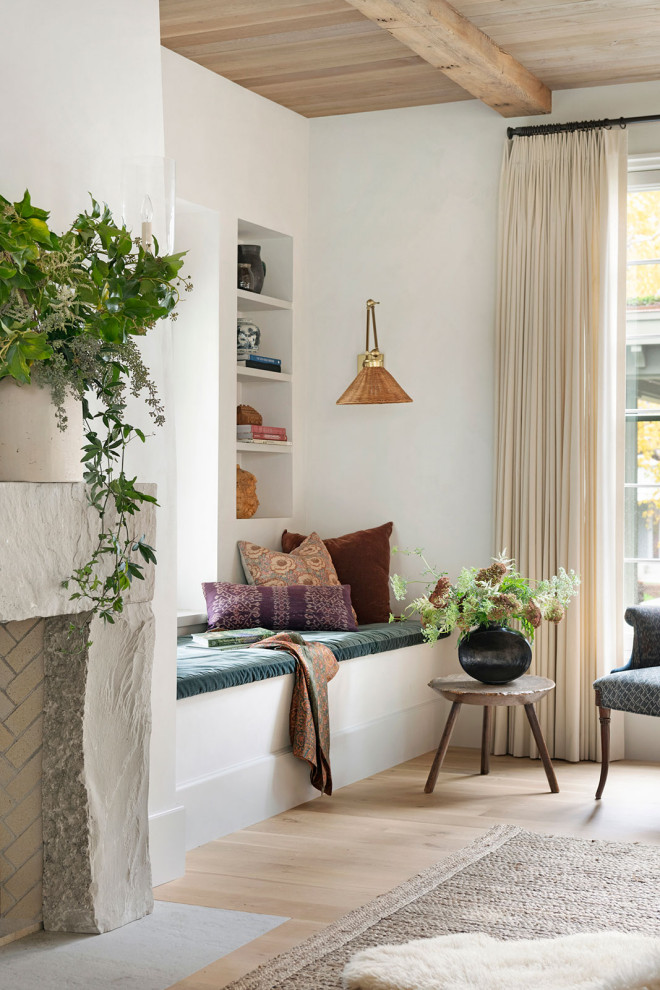 Photo by Rehkamp Larson Architects, Inc.
If you don't have a green thumb, no worries. There are plenty of low-maintenance options to choose from, such as succulents, cacti, and air plants. Or, you could fill a bowl or vase with fresh fruit or flowers. Either way, you'll love the way nature can transform your space.
One good thing about plants is that they come in all shapes and sizes, so you're sure to find one that fits your taste and style.
5. Create a Focal Point
Every room needs a focal point. This is the first thing that your eye is drawn to when you enter the room. It can be anything from a fireplace to a piece of artwork.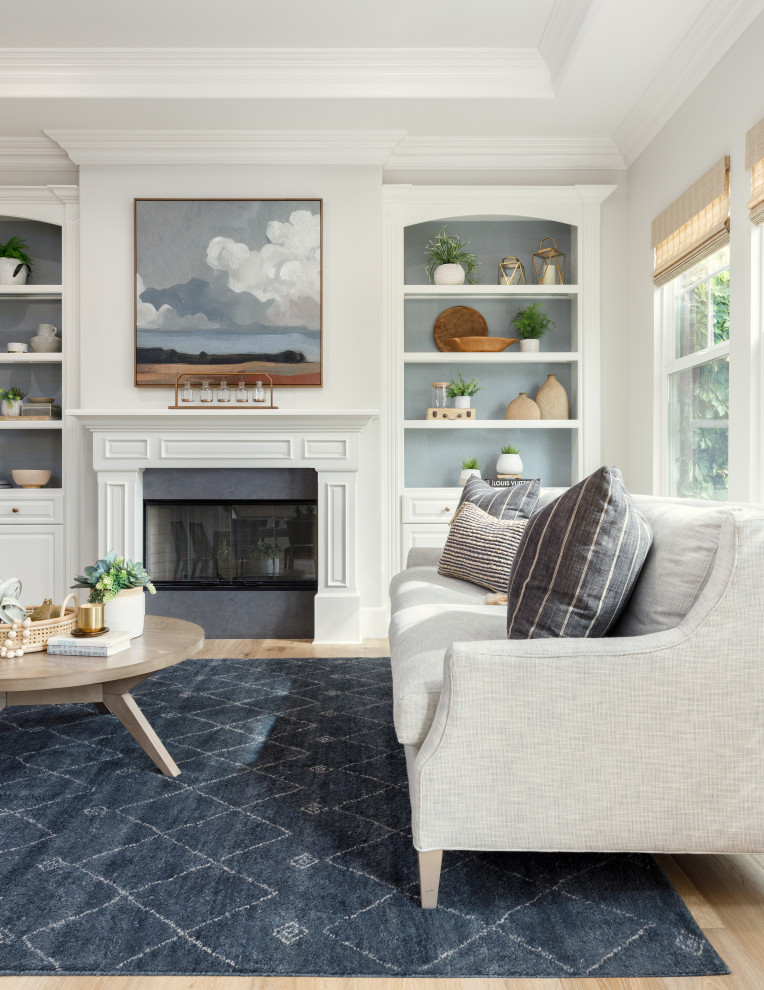 The key is to choose a focal point that reflects your personal style. If you love art, for example, fill one wall with an eclectic mix of framed prints or paintings. Or, if you prefer a more minimalistic approach, go for a clean and modern fireplace surround.
The best thing with focal points is that they can be changed with the seasons, and there are unlimited possibilities out there. You just have to get creative.
6. Accessorize
The finishing touches are what make a room feel complete. This is where you can really let your personality shine through.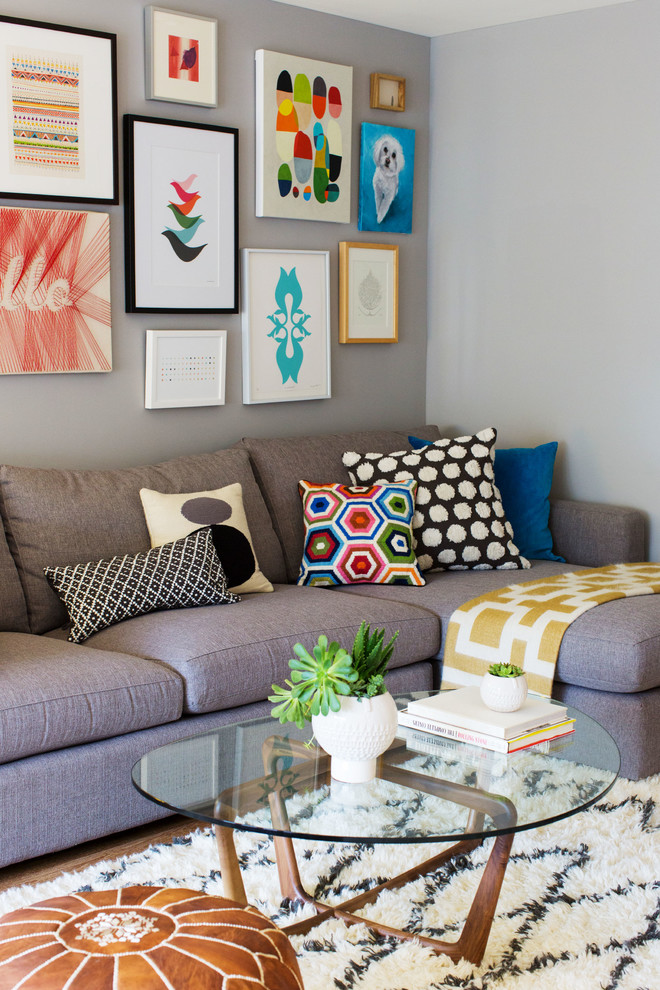 Photo by Neila Hutt Interior Design
Accessories are the perfect way to add color, texture, and pattern to a space. They can also be used to fill empty wall space or accent a piece of furniture.
So, have fun with it, and don't be afraid to experiment. You can consider checking some accessories and other items like a felted wool trivet from trusted online stores. These little items will help your countertops and tabletops appear less empty and will go a long way to bringing your home's theme together.
Conclusion
Now that you know how to achieve the perfect balance of style and comfort go out there and create the chic living space of your dreams. Just remember to have fun with it and make it your own.
2013 © YourAmazingPlaces.com
All materials, unless otherwise noted, were taken from the Internet and are assumed to be in the public domain. In the event that there is still a problem or error with copyrighted material, the break of the copyright is unintentional and noncommercial and the material will be removed immediately upon presented proof.
Back to Top ↑