Before we share some useful home design tips, we'd like to start this post by congratulating the happy couple for crowning their love. Soon after the excitement and rush of the wedding, the couples embark on their new life journey, face some challenges together and make compromises. Perhaps one of the first challenges newlyweds face is designing their new home. A home should be designed in such a way to satisfy the needs and wishes of both residents, and that's where compromise plays an important role if your taste is completely different from your spouse's. When having in mind the overall design, you should consider the feelings you want your home to convey; cosy, safe, homey are the adjectives to go for. If you don't know where to start, look at some decorating ideas for a fresh home.
Practical and functional kitchen
The kitchen is often regarded as the heart of the home as many modern families design kitchens in such a multi-practical way. It is no longer just a place to cook food and eat, but it's become a place where the whole family gathers, spends time together, hangs out and even chills. When considering the kitchen design, it's most important to be practical and functional. You should be able to do all these activities without any trouble. So what you should do is carefully evaluate measures and the internal equipment of the whole space. You should combine the materials, colours and styles to get a stylish kitchen that you'd be proud of and that you'd enjoy spending time in, making delicious food and creating happy memories.
Shared bathroom
Designing a fully-functional shared bathroom is something that should be a priority. That is key as it will enable you to get ready for work at the same time, for example. In this way, you can avoid unnecessary arguments and fights about the getting-ready time spent in the bathroom. So start by adding a double vanity with a sink – in that way both you and your spouse get your own space you can use freely for getting ready. You have the freedom to organize your stuff in the way that's most suitable for you, and you don't have to compete for space. It would be also convenient to have both a bathtub and a standing shower, to avoid waiting on the other person to finish their morning/evening routine. Another useful feature that many couples tend to add to their bathroom is a bidet, and installing different bidet attachments can make using it more convenient, comfortable and healthier.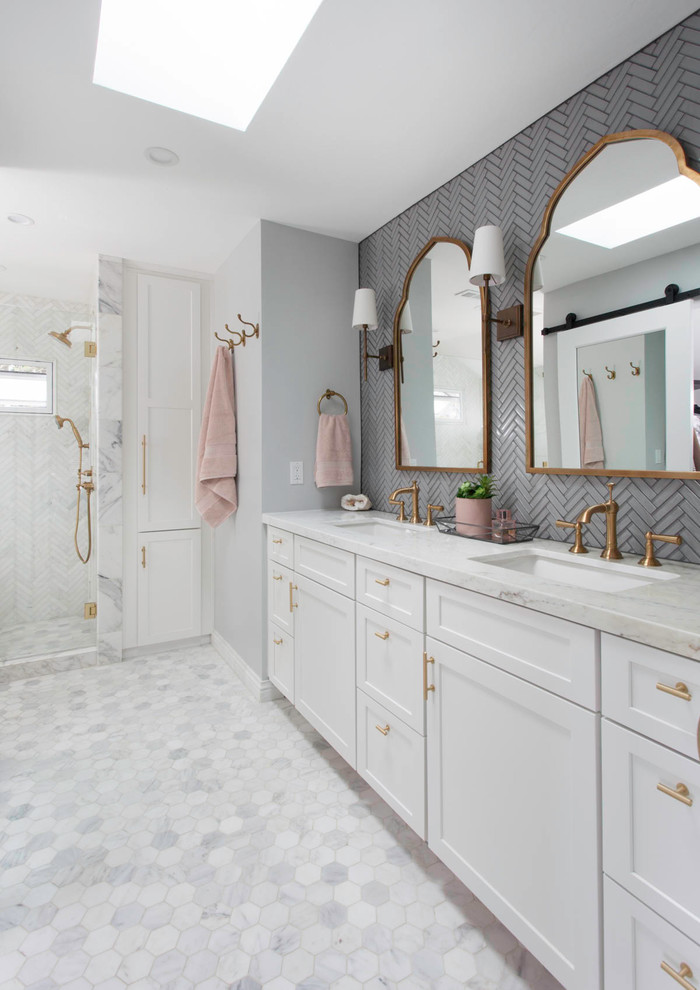 Photo by Signature Designs Kitchen & Bath
Comfy bedroom
The bedroom is a key room for newlyweds. It should be a room where spouses feel comfortable, relaxed and in a positive mood generally. When designing the bedroom, you should have a few things in mind. The bed is the focal point of the room, and it should be big and comfortable. You should invest in high-quality pillows, bedding and sheets. That will directly affect the quality of your sleep. Ideally, it should have large windows, or even a balcony, with plenty of natural light. The windows should be dressed in elegant and stylish treatments. Next to the bed should be nightstands on each side, topped with a chic lamp for some nighttime reading. The room should be clutter-free. Wardrobes should be large enough to store all the clothes and accessories in a neat and organized way.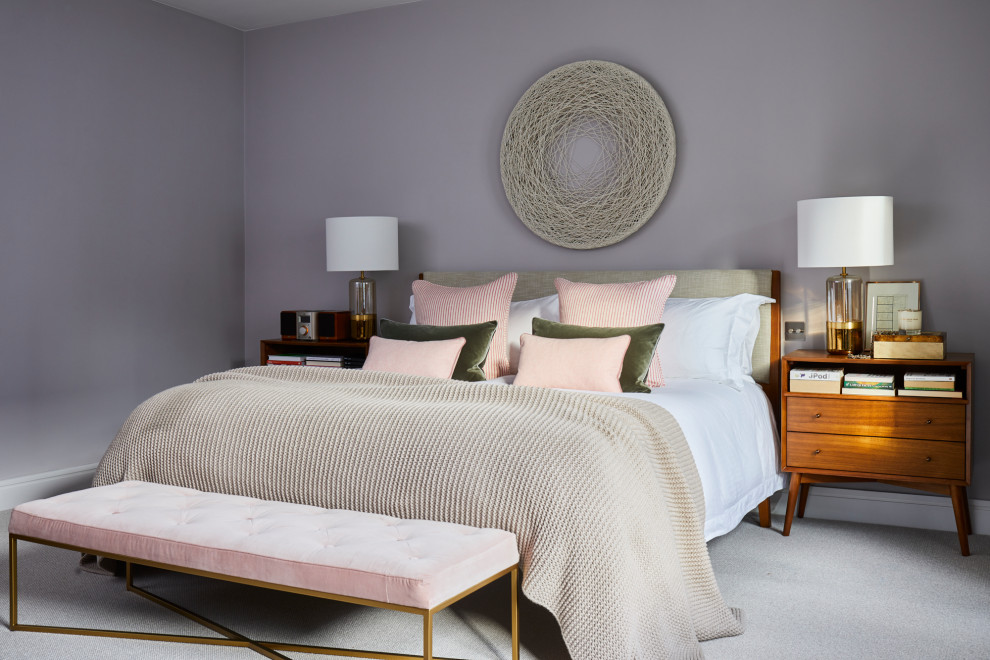 Spacious and airy living room
The living room is the second heart of the home, right after the kitchen. That is the room where you will spend some time together with your spouse, watching a movie, relaxing, or doing some other activity. It is also a room where you will entertain, so you should design it accordingly. It should have plenty of various comfy seating areas as well as tables. Some plants and decorations such as knickknacks or paintings create a certain vibe and atmosphere. It should be spacious enough, with plenty of natural light and fresh air.
Amazing patio with a garden view
If your home features a garden, you should use this advantage. Plants some grass, flowers, plants and trees to create a green oasis. Purchase some patio furniture that would fit in perfectly on your patio, and just relax! Having morning coffee in your zen garden with your spouse, catching the first sun rays, breathing fresh air and enjoying a peaceful morning will keep your energy levels boosted.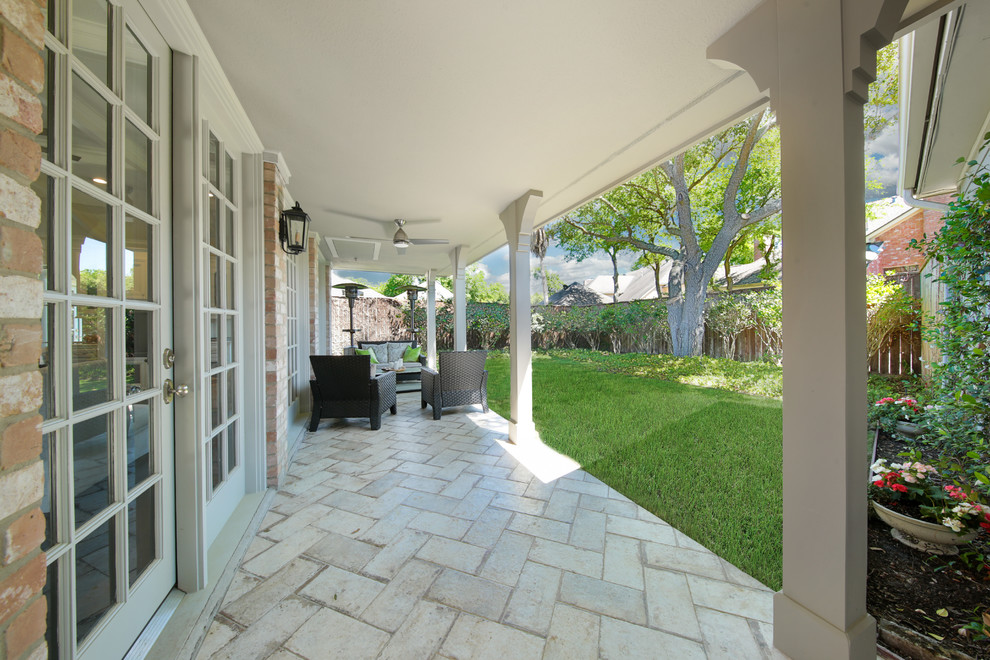 Photo by Houston Home Staging and Design
Designing your dream home is a creative and fun process, in which both you and your spouse should enjoy. Sure, it takes some time, compromise and effort, but the final result is something you will enjoy for the rest of your life.
Author bio:
Alison Pearson is an interior design student. She is a content creator, but her ultimate passion is design and creation. She is also a bibliophile and her favourite book is "The Sound and the Fury" by William Faulkner. Follow her on Twitter.