Amazing tips to design a dreamy backyard so that you won't need travelling
Due to Covid travelling restrictions, many people had to cancel their travelling plans. The fact that people are spending more time at home doesn't mean they have to crave vacation just to relax. They can create their relaxing oasis at home and satisfy that travel bug. With the right tips, it can feel like you went away for a few days, even if you're spending time in your dreamy backyard.
Clean and declutter for a fresh start
The first step before you start transforming your backyard into a dreamy spot, you need to remove anything that doesn't fit anymore. Consider this as starting from scratch – you need to clear out the space to make the most out of it. It's hard to plan your backyard renovation with clutter all around you. So, take out anything old, broken, or that doesn't serve your idea. If you can fix something, keep it and restore it to its previous glory. Once you clean out your backyard, you'll have a clear view, and you'll easily make a plan to include further upgrades.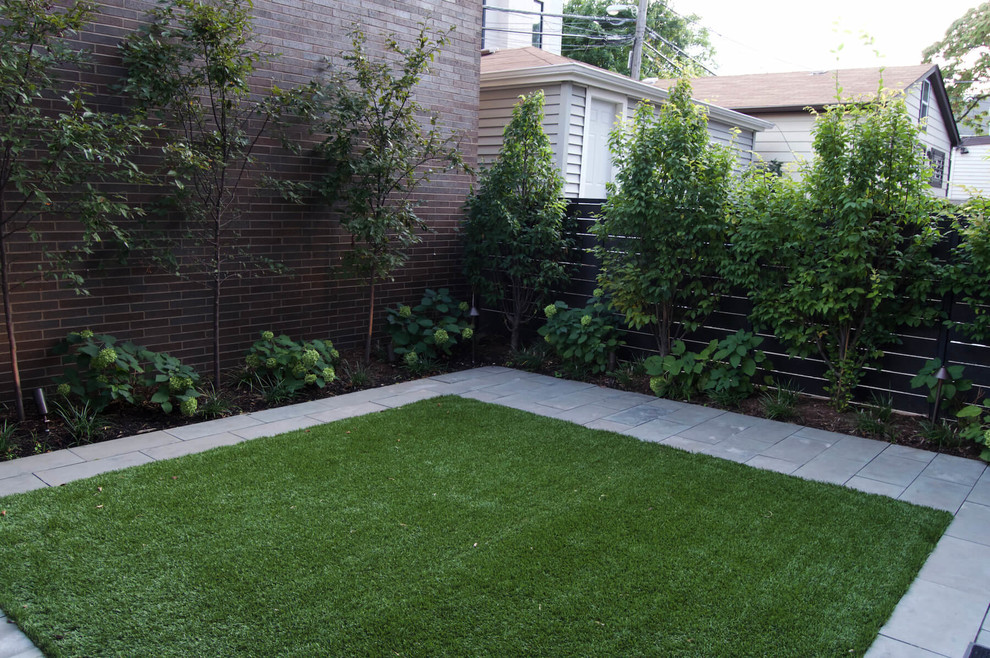 Increase privacy
It's time to boost your privacy if your neighbours prefer to chit-chat whenever they see you in your backyard. Nothing is more likely to ruin your home vacation than a nosy neighbour. Now is the time to put privacy screens or other types of visual barriers in your home. If your privacy shades are sturdy enough, you can hang potted plants all over or add string lights.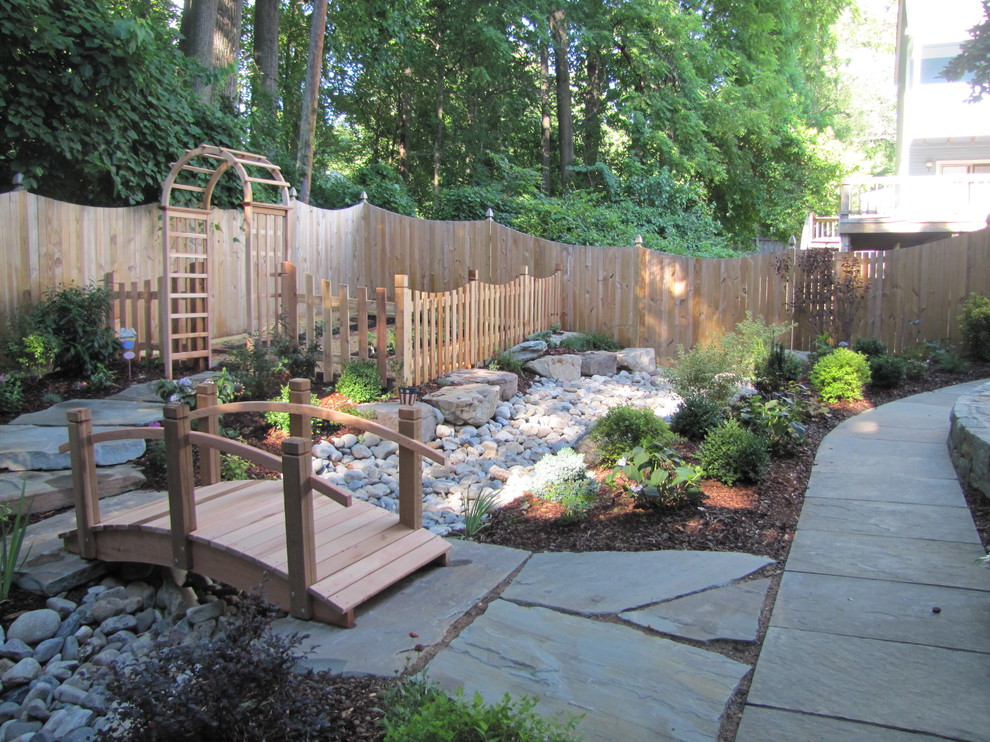 Upgrade the area with cosy furniture
When it comes to your sitting or lounging backyard area, think in terms of extreme relaxation. Invest in a sun lounger you can use if you want to soak up some sun. Cover it with an interesting pattern and your favourite colour. A hanging chair is also a great option, and it will feel like you're the most comfortable cocoon. If you have a regular patio, invest in a dreamy patio furniture set. If there's room, hang a hammock and enjoy the best naps in your backyard.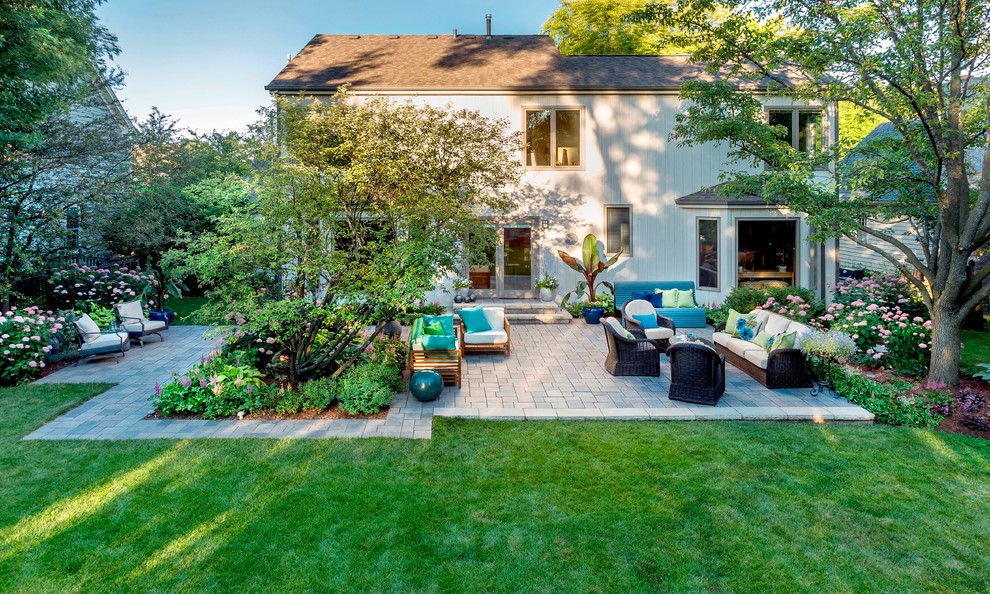 Pick a colour palette you associate with being on a vacation
From decorative pillows, you can scatter around on your patio furniture, to cocktail glasses, pick a colour palette that you associate with travelling. If your idea of a perfect vacation is going to the seaside, choose shades of blue, white and even coral. If you're more into spending time in nature, go for shades of green, from deep forest green to emerald, fern and spring green.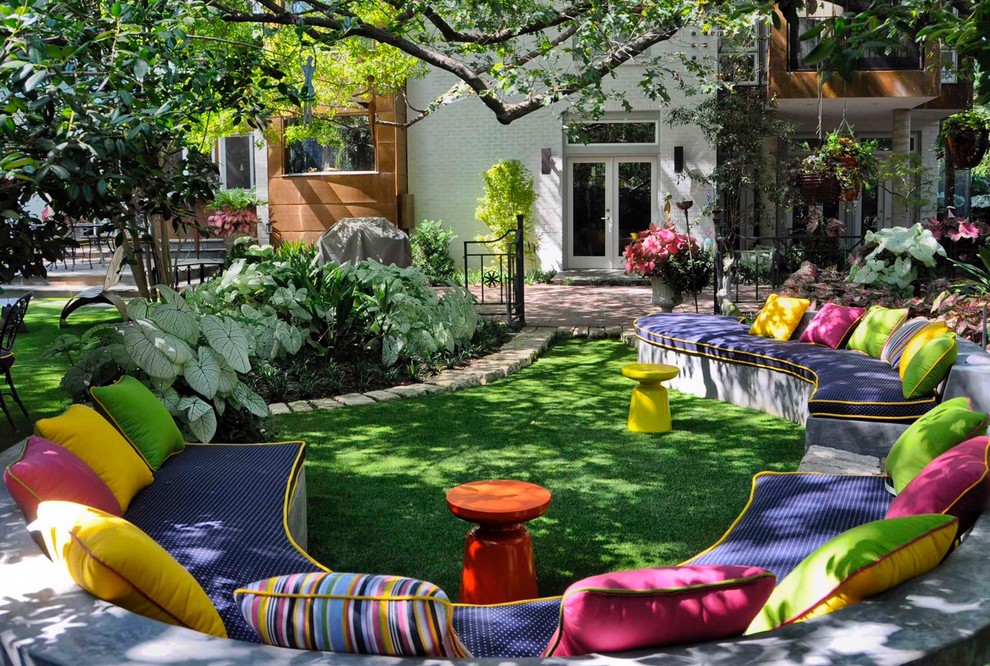 Think long term investments
People who have a plan B know how to make the most of their valuable time on this planet. Since travelling became something forbidden, it's up to us to think of a plan B, just in case. If your idea of a perfect getaway is lounging by the swimming pool, you won't have to travel far to indulge in such cravings. You can have experienced swimming pool builders over by your house to discuss building a pool in your backyard. They will work with you to come up with the best outdoor pool solution for your backyard. Consider investing in a pool your long term investment needed for you to achieve resort vibes within your own home.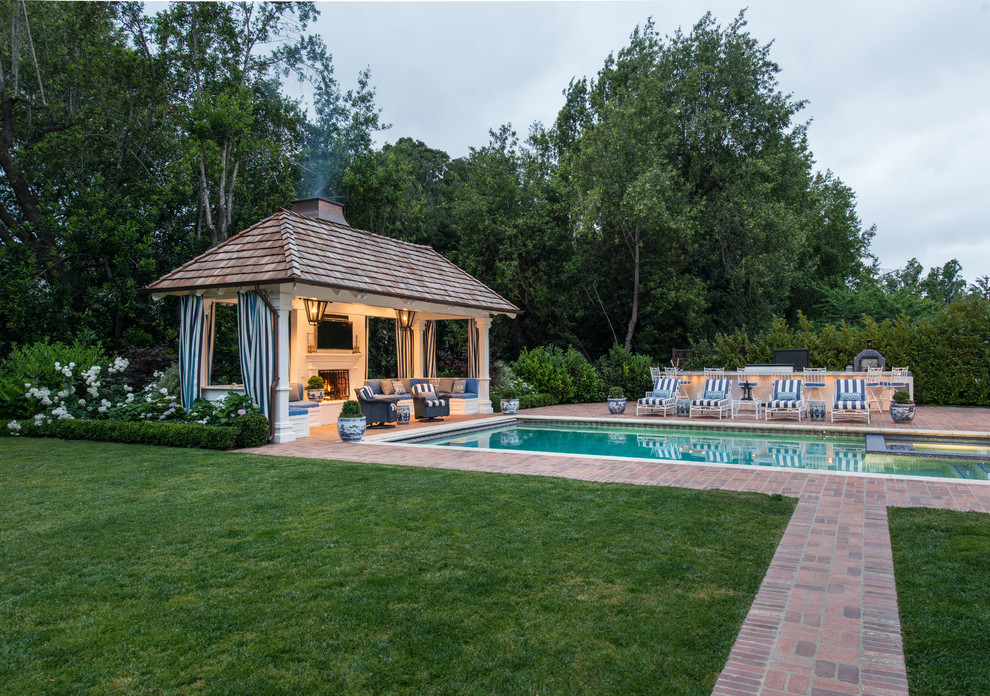 Photo by Terra Ferma Landscapes
Add flowers
By adding plants and flowers, you will add a dash of a tropical vibe. Not only that, but greenery has a calming effect on our minds, and it increases a soothing atmosphere. Start from the patio, and add potted plants that thrive outside like ferns, Persian shields, succulents and hostas. If you prefer to plant flowers directly in your backyard soil, go for roses, lantanas, and beautiful marigolds.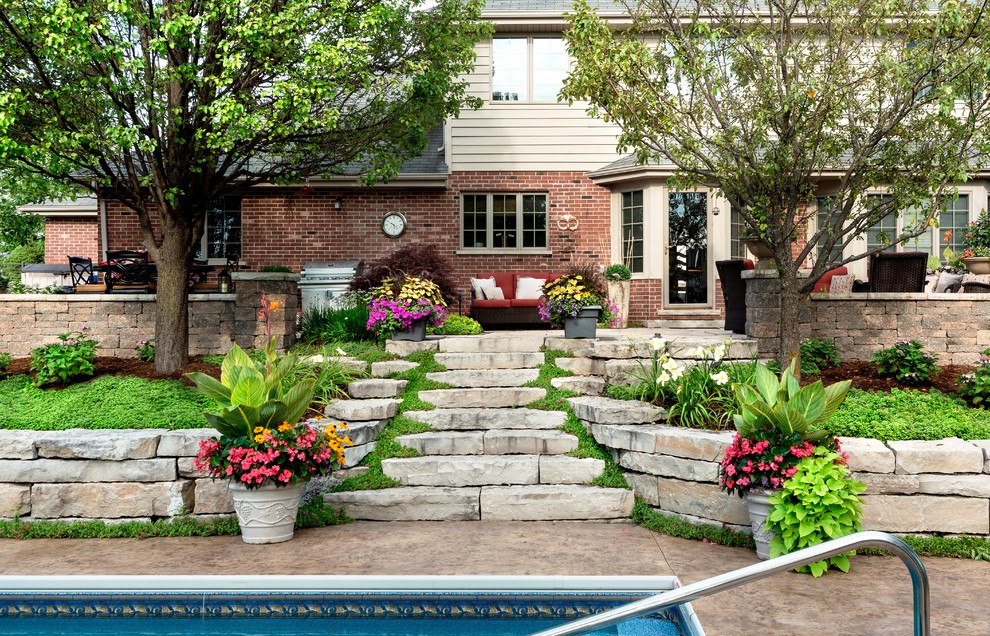 Add a warm glow with the lighting
The final feature of your private oasis of calm will be warm lighting solutions. You'll want to stay outside as long as you can, and the lighting will make this possible. You'll want to spend as much time as possible outside, and the illumination will allow you to do so. String lights can be strung across the backyard to resemble falling stars. You can also place a few lanterns in areas where more light is required. Don't forget to illuminate your pool if you'd like to enjoy a night swim as well.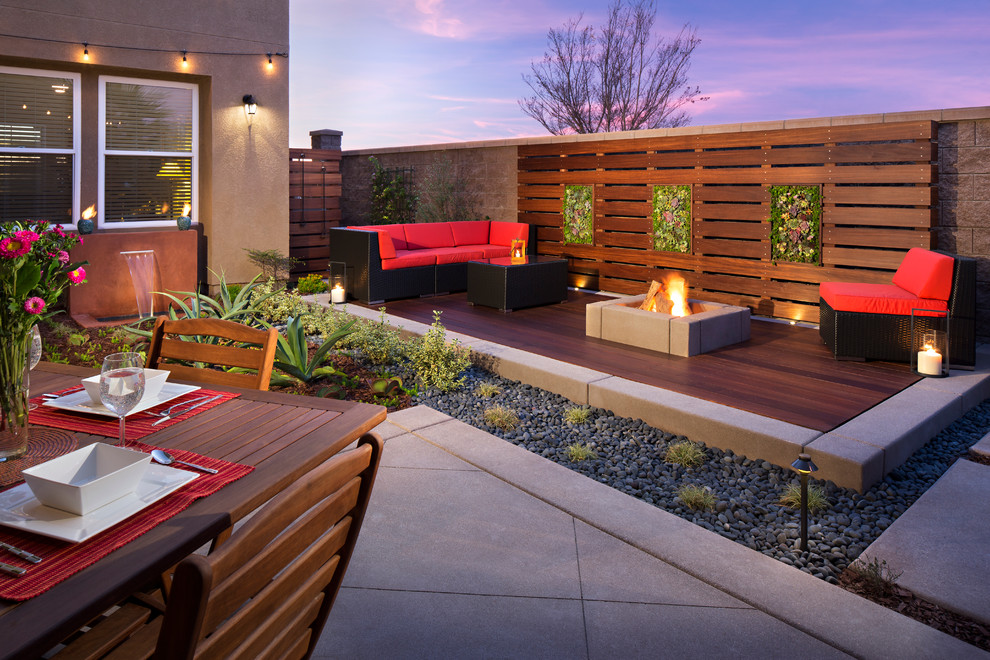 Photo by Promised Path Landscaping Inc
Create a special hideaway for yourself
Whether your ideal activity is reading, journaling, or anything else that puts your mind at ease, make sure you have a place for that. Pick a quiet corner in your backyard away from the pool or the house. Buy a lounger, a cosy chair or a patio swing. Don't forget to include a small table, so you'll have a place for your drink, book or journal.  Light the area up with string lights to enhance that dreamy vibe. Let your family know that this is your do-not-disturb zone, and enjoy your time.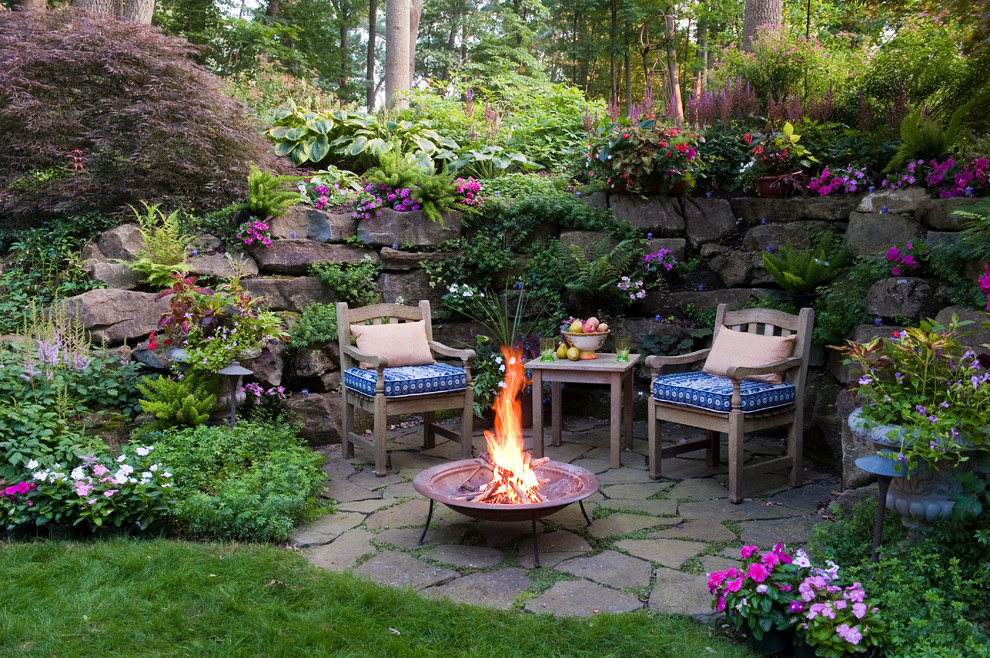 Photo by Pennsylvania Landscape & Nursery Association
Lastly, don't forget to host fun activities in your backyard. It will increase the sense that you've finally managed to go on a getaway, even if your final destination is your lovely backyard.
Author bio:
Alison Pearson is an interior design student. She is a writer and designer, and her ultimate passion is art and architecture. She is also a bibliophile and her favourite book is "The Sound and the Fury" by William Faulkner. Follow her on Twitter.
2013 © YourAmazingPlaces.com
All materials, unless otherwise noted, were taken from the Internet and are assumed to be in the public domain. In the event that there is still a problem or error with copyrighted material, the break of the copyright is unintentional and noncommercial and the material will be removed immediately upon presented proof.
Back to Top ↑