Custom Backsplash: 5 Materials To Choose From
Backsplashes can serve multiple needs in a kitchen or bathroom. In addition to being instant, eye-catching pieces of decor, they're also incredibly useful in terms of protecting your walls from splashes and splatters. Here are just a few types of materials to consider for your backsplash.
Ceramic
Glazed ceramic is one of the most common materials for kitchen and bathroom backsplashes. It's water-resistant, making it ideal for use behind sinks, and its appearance can be customized in many different ways. You can even have it mimic the look of something like a natural stone while still employing the strength and durability of ceramic. Another similar material is porcelain, which is also quite popular for backsplashes.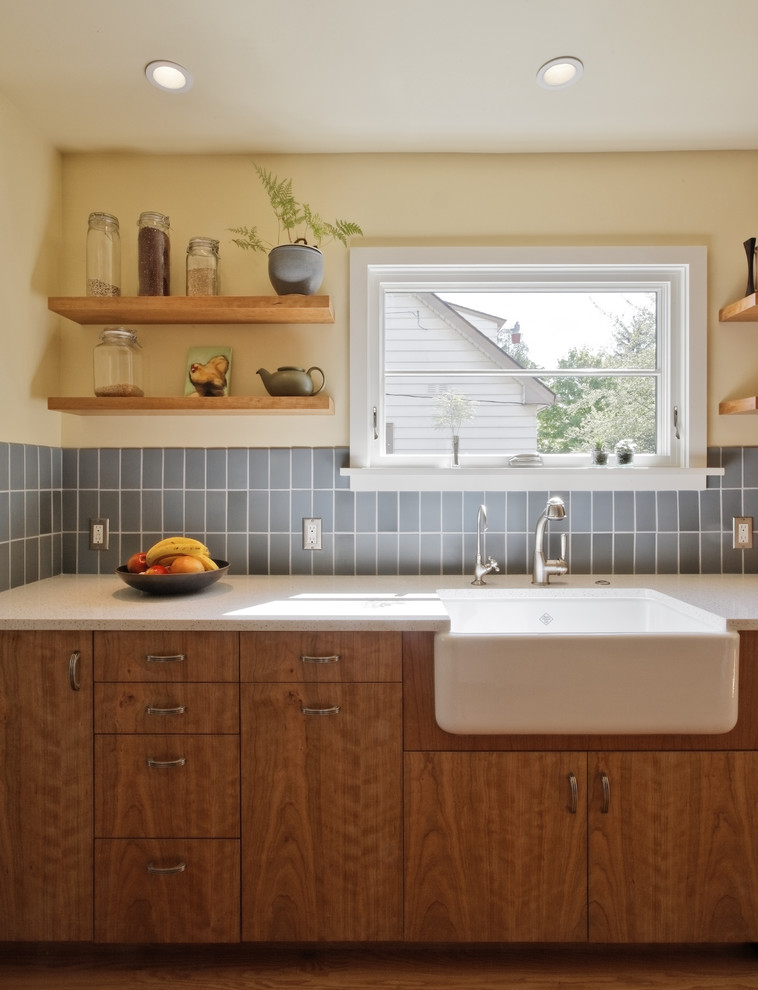 Photo by Howells Architecture + Design
Glass
A glass backsplash can be both fashionable and functional. It's much more durable than you might think, especially if you use tempered glass, and its longevity can extend for decades. As a non-porous material, it won't soak up odors or cling to stains. Its bright and reflective appearance can add a touch of luxury to your kitchen while also doing its job as an everyday kitchen addition.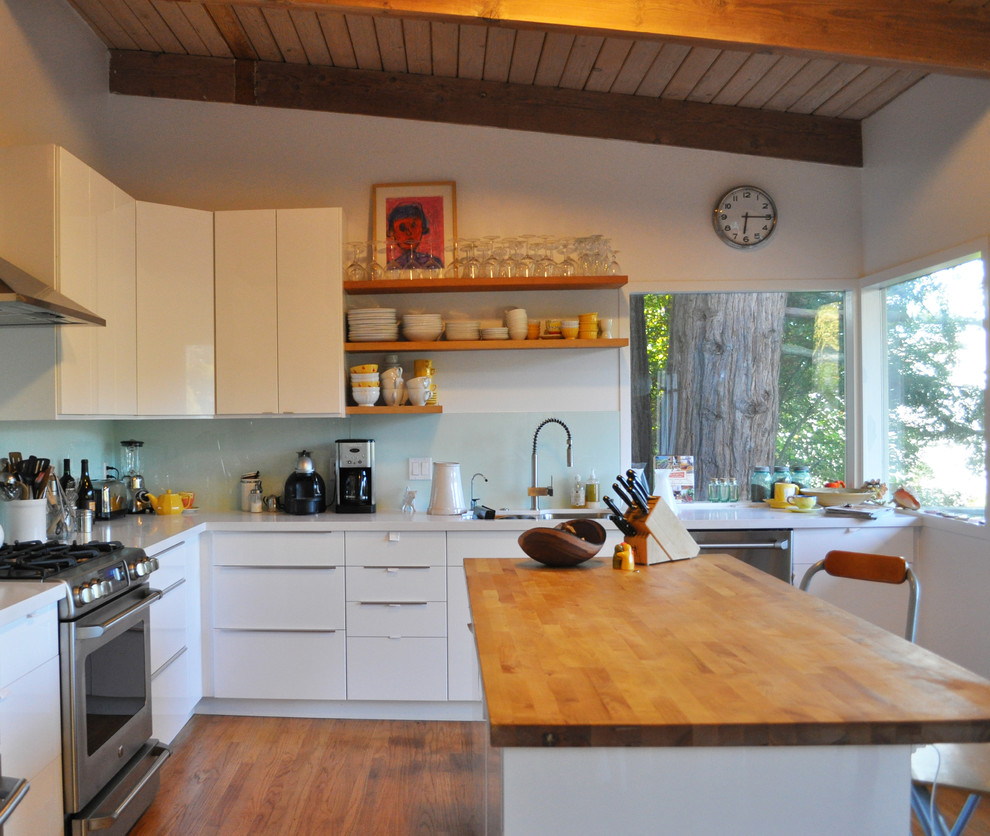 Photo by Devi Dutta Architecture
Metal
Many homeowners have discovered the beauty of metal backsplashes. They can range from steel to brass to copper, and they're easy to install and even easier to maintain. Metal backsplashes can also be paired with other kitchen-friendly materials such as high-density polyethylene (HDPE) sheets to create a utilitarian space that's also stylish and modern. A plastic manufacturer like Sandhill Plastics can tell you more. Make sure to contact a few experts to get the best pairing for your backsplash.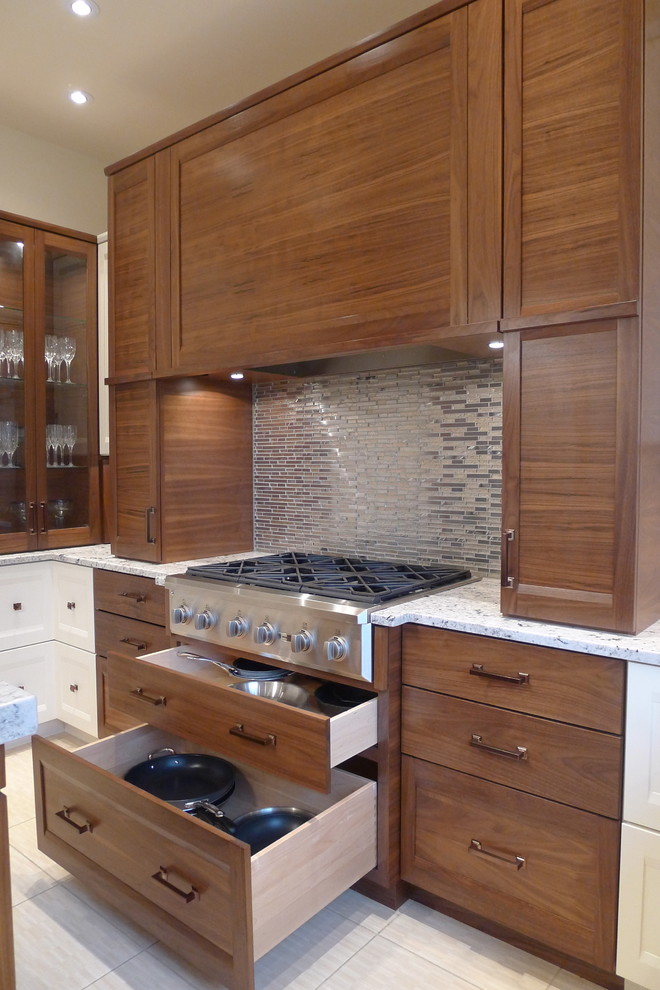 Photo by Susan Brook Interiors
Stone
Natural stone is porous, so it will take some effort to keep it clean and fresh, but the tradeoff will be a gorgeously unique backsplash. You'll have many options in terms of material type, including marble, granite, slate, travertine, and quartzite. Their appearance can range in everything from color to thickness. In terms of maintenance, some types will need to be resealed more than others, so make sure to consider their upkeep when making a purchase decision.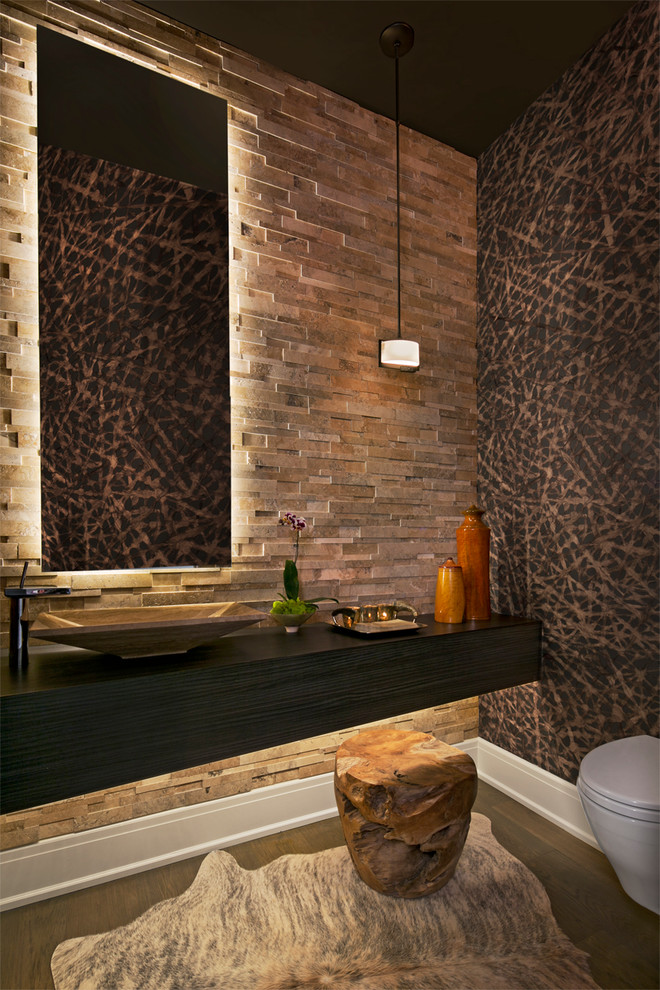 Wood
Wooden backsplashes can look great in a country farm or cottage-style home, and they're sure to be a conversation starter among guests. You'll just need to take some precautions to ensure their safety. The wood will need to be sealed before installation, and you'll need to check your local fire codes if you have gas burners or other flammable fixtures in your kitchen.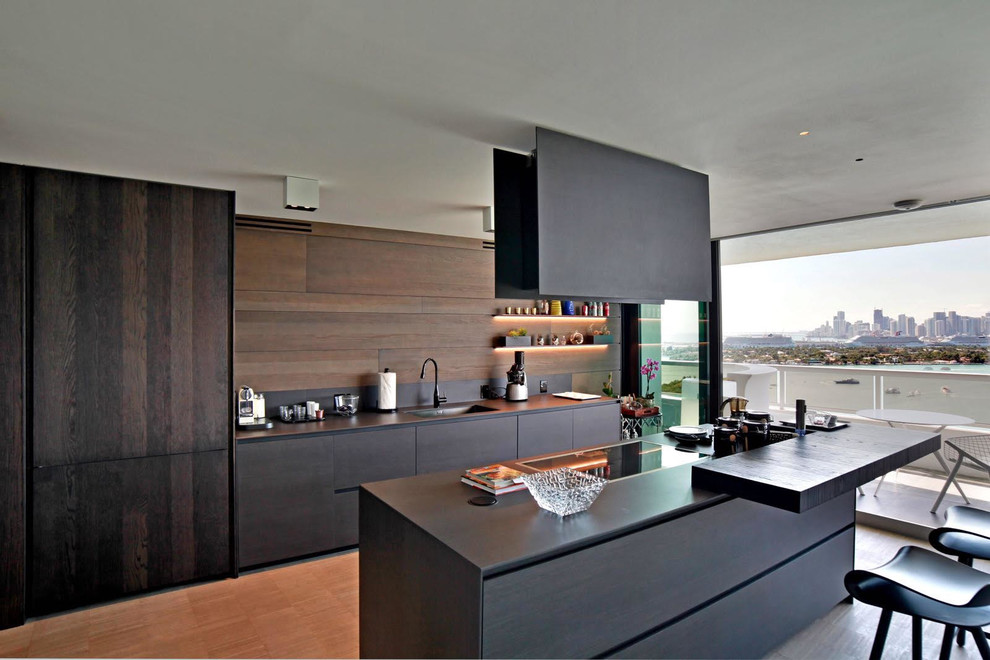 With so many options for a backsplash, it's important to do your research before committing to any material in particular. Figure out which is best for your budget, home aesthetic, and long-term kitchen or bathroom needs.
2013 © YourAmazingPlaces.com
All materials, unless otherwise noted, were taken from the Internet and are assumed to be in the public domain. In the event that there is still a problem or error with copyrighted material, the break of the copyright is unintentional and noncommercial and the material will be removed immediately upon presented proof.
Back to Top ↑