'Cottagecore': the New Trend Taking the World of Interior Design by Storm
While the past year has brought with it its challenges (to say the least) it has also provided many of us with a whole host of unexpected opportunities.
Ongoing 'Stay at Home' calls have forced people around the world to spend more time than ever between the same four walls, with most of us spending an unprecedented amount of time inside since they were first issued . While this has certainly proved difficult for some, it has also provided the chance for many of us to slow down, reassess our priorities and put our attention into completing some of the tasks we've spent the last decade putting off.
Recent home improvement trends
During the UK's first national lockdown last Spring, reports detailing a dramatic surge in sales of household goods and hardware hit the headlines, with the Kingfisher group reporting 21.6% increase in sales in home improvement products between April and July 2020.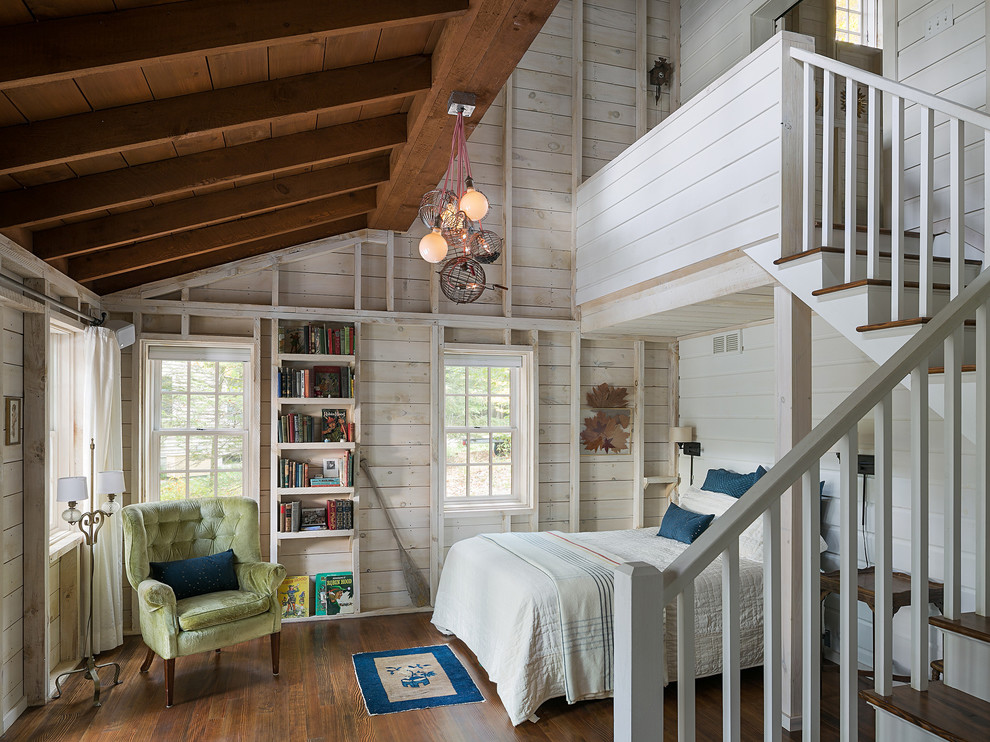 As such, completing home DIY projects and redesigning homes became popular distractions for many homeowners, who wanted to keep busy and achieve something worthwhile while they were constrained to stay inside.
Escapism and the countryside
Escapism has been central to the way that many people have consumed media during the pandemic, and this is the case on social media. For many of us, spending the duration of lockdown cooped up in city apartments or suburban homes has caused us to fantasise about escaping to idyllic dream home destinations — whether that be a cabin in the woods, or an idyllic beach villa.
In many cases, the desire to be in the countryside, surrounded by a quaint, rural setting, has been a central trend.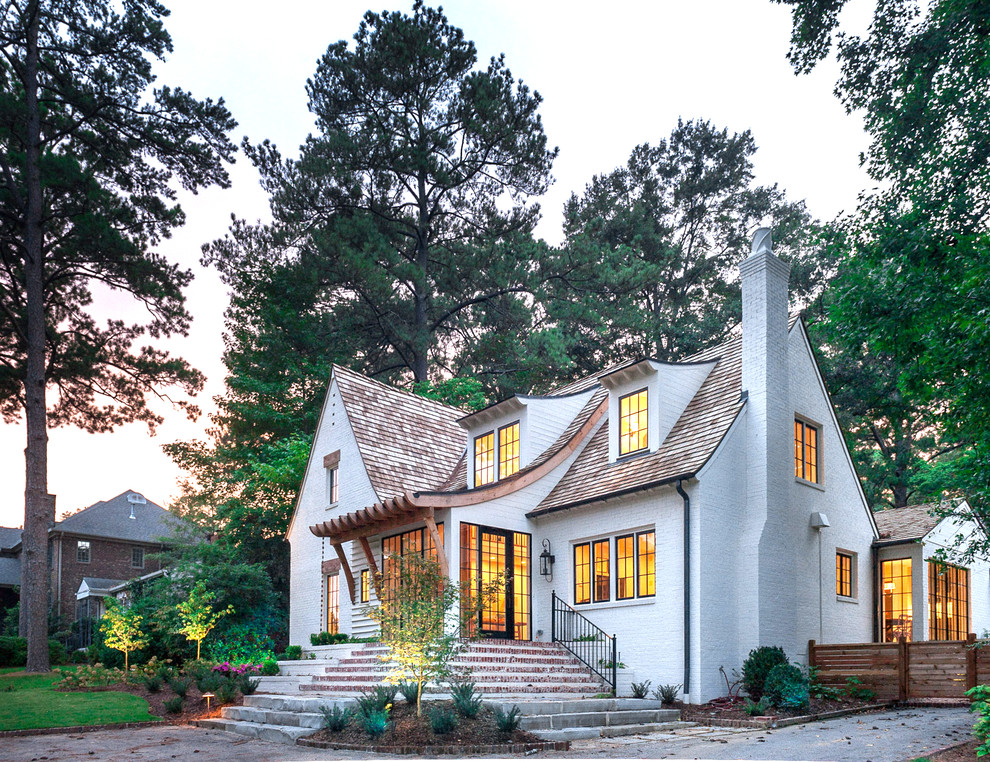 Photo by Christopher Architecture & Interiors
Cottagecore — often also referred to as countrycore and farmcore — is an aesthetic trend that began rising in popularity after the first lockdown hit last March. It is inspired by the English countryside, and typically denotes scenes of open fireplaces, exposed beams, thatched roofs and freshly-picked wildflowers. In the same way as the ever-popular Frenchcountry movement, which calls to the Provincial, 'cottagecore' is influenced by English agriculture.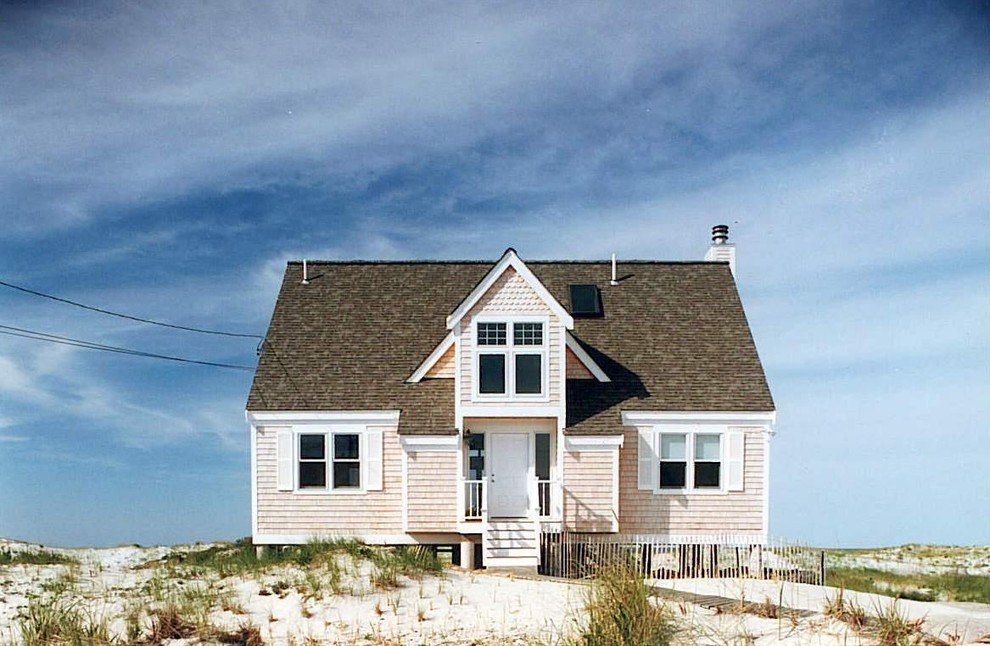 Photo by Acorn Deck House Company
Instagram data from 2020 reveals 'cottagecore' was featured on 590,184 posts since Spring 2020. It also seems to be gaining popularity on general search trends, with Google search data showing a 91% increase in searches for "cottagecore" during the second national lockdown last November.
Incorporating Cottagecore into your home
Cottagecore is all about the rustic, simple and cosy. Think exposed brickwork, agres, beams, thatched roofs, cosy sheepskin rugs and open hearths. And let's not forget the smell of freshly-baked bread and newly picked wildflowers wafting through your living area.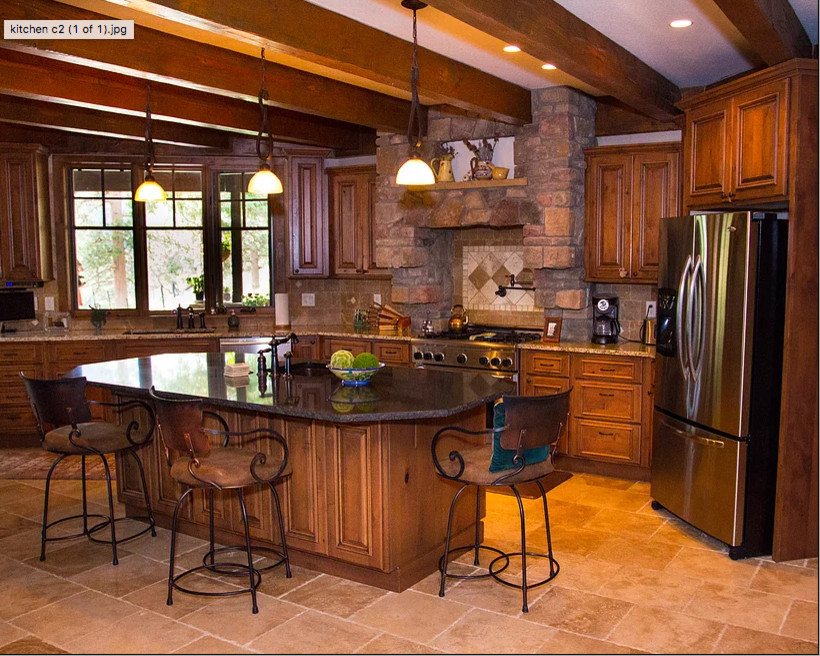 While you may not be able to up sticks and move to a tiny cottage in the Cotswolds (as much as you might want to), that doesn't mean you can't incorporate some of the features this aesthetic represents into your home, wherever that may be.
To help you get started, we've put together some tips to help you add a little of the rustic, cosy charm this movement evokes into your own home. Whether you live in a semi-detached suburban home, or a modern city-centre apartment, these sure-fire ways will help add a sense of peace to your living space.
1. Expose
Cottagecore is all about exposed…everything. Whether that's brickwork, cobblestone, or beams.
While you may not be able to expose the entire wall of your 2-bed flat, there are certainly ways you can work the exposed look easily into your home, without breaking the bank or causing issues for your neighbours.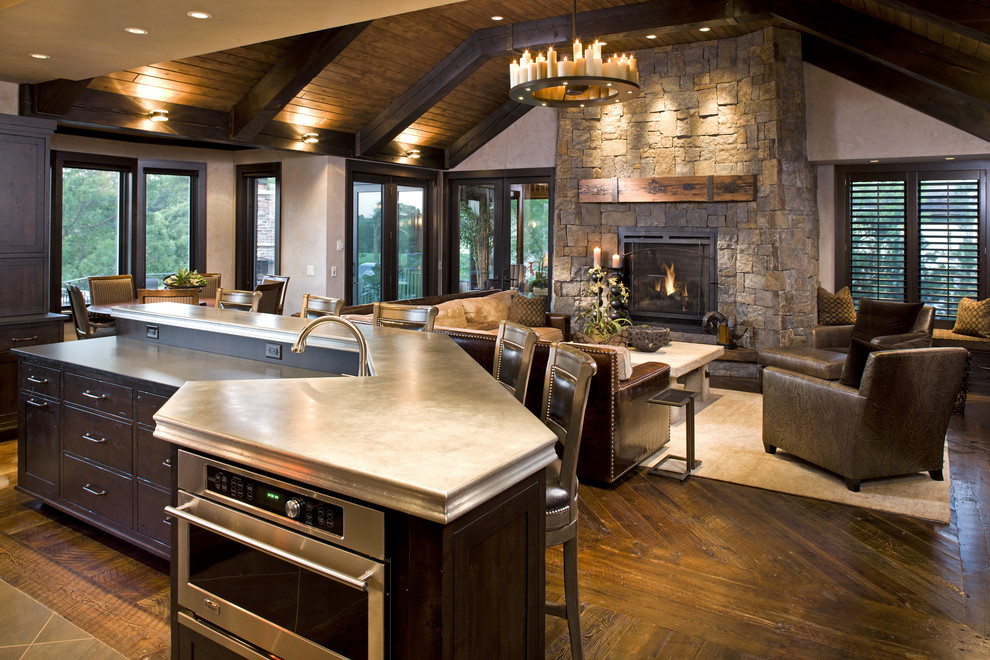 For instance, there are several wallpapers available that use 'fake' cobblestone and brick prints, some of which are very authentic looking. If you want to create more of a rustic feel in your living space, why not try creating an exposed feature wall using one of these wallpapers?
Alternatively, if you want something less dramatic, you can put up cobblestone tiles in your kitchen area. You don't need much to invoke a sense of the countryside, simply a row or two of multi-coloured cobblestone tiles in a visible area will do the trick.
2. Simple, raw materials
Unlike traditional design styles, which feature ornate, polished or antique furniture, cottagecore-inspired looks are all about simple, rustic-looking materials, such as aged wood.
When selecting furniture, look for simple, plain designs in light woods, or neutral stone.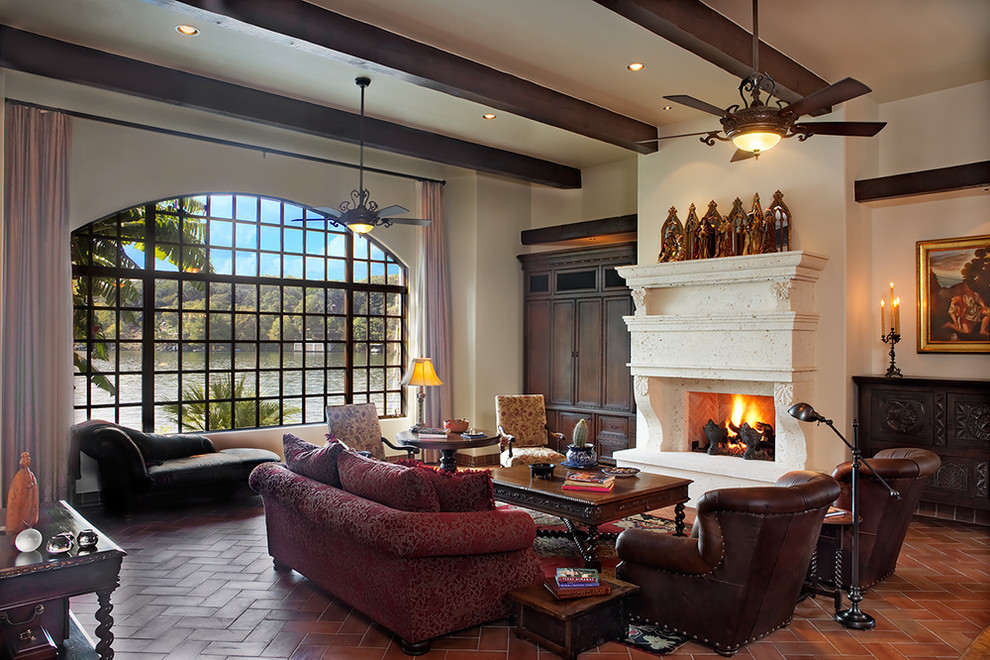 Photo by Cornerstone Architects
Cottagecore is an ideal style for those who are decorating on a budget, as charity shops, flea markets and car-boot sales will be full of furniture that will fit the bill, sold at very reasonable prices.
Once you've bought your secondhand piece, use sandpaper to sand it down, so it has a more authentically worn look.
3. Neutral, light tones
Unlike some design styles, there is no set colour palette to bear in mind when decorating with Cottagecore in mind. Generally though, colours tend to be light and non-garish. Think gentle pastelles, creams and soft greys and browns.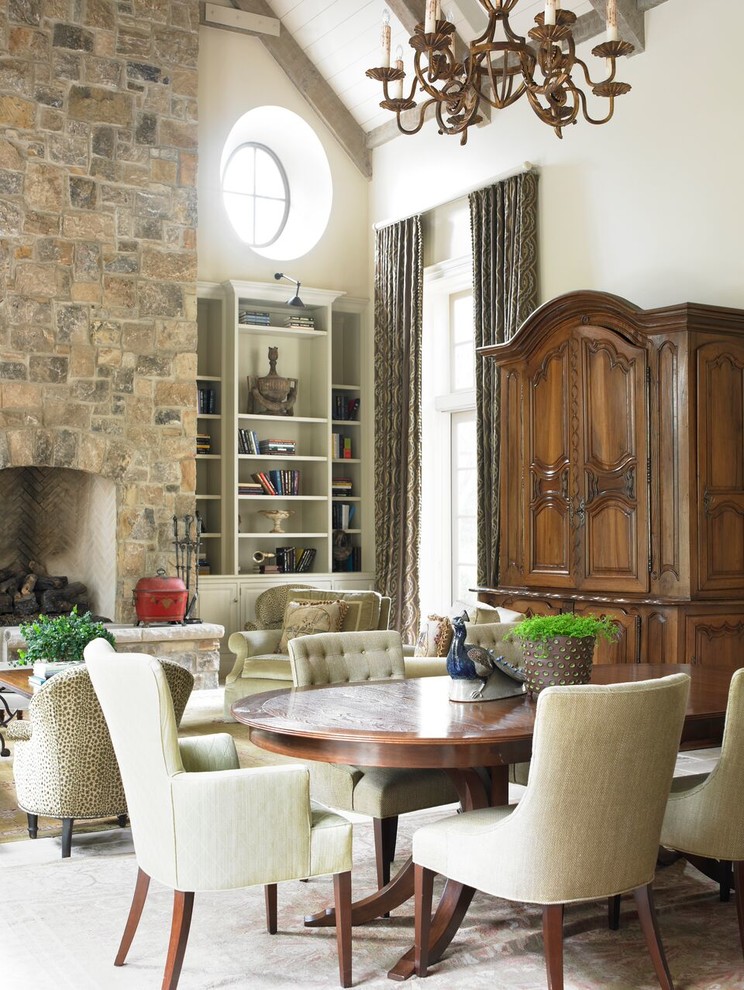 Incorporate these kinds of colours into your space to create a more country-side feel to your home. If you do not want to decorate your entire house, why not try bringing in new curtains, rugs or throws to achieve this look more easily.
4. Layer up soft furnishings
When most people think of cottages and the English countryside, they think of the feeling of cosiness. Creating a cosy setting is therefore absolutely essential when it comes to following this design trend.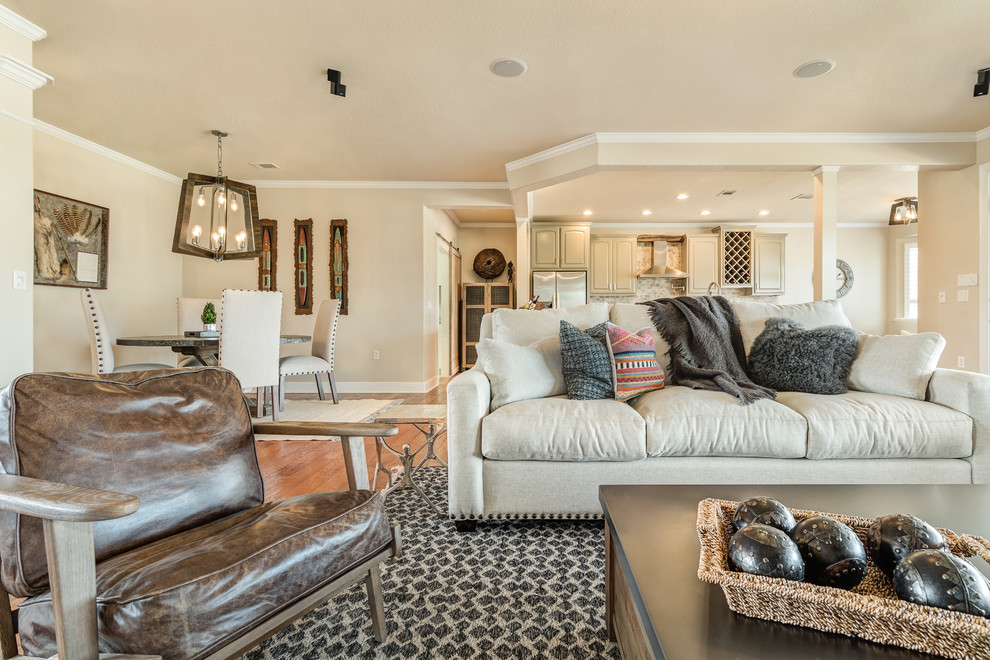 Photo by Triple Heart Design, LLC
Layer up your soft furnishings to create a comfortable, sense-pleasing space. Add soft cushions, throws, table clothes and rugs into your home to quickly achieve this comfort, without breaking the bank.
5. Add flowers!
While you may not be lucky enough to be able to have exposed beams or a big open fireplace in your living room, there is one element of Cottagecore that you can very easily, quickly and inexpensively incorporate into any living space — big or small… Flowers.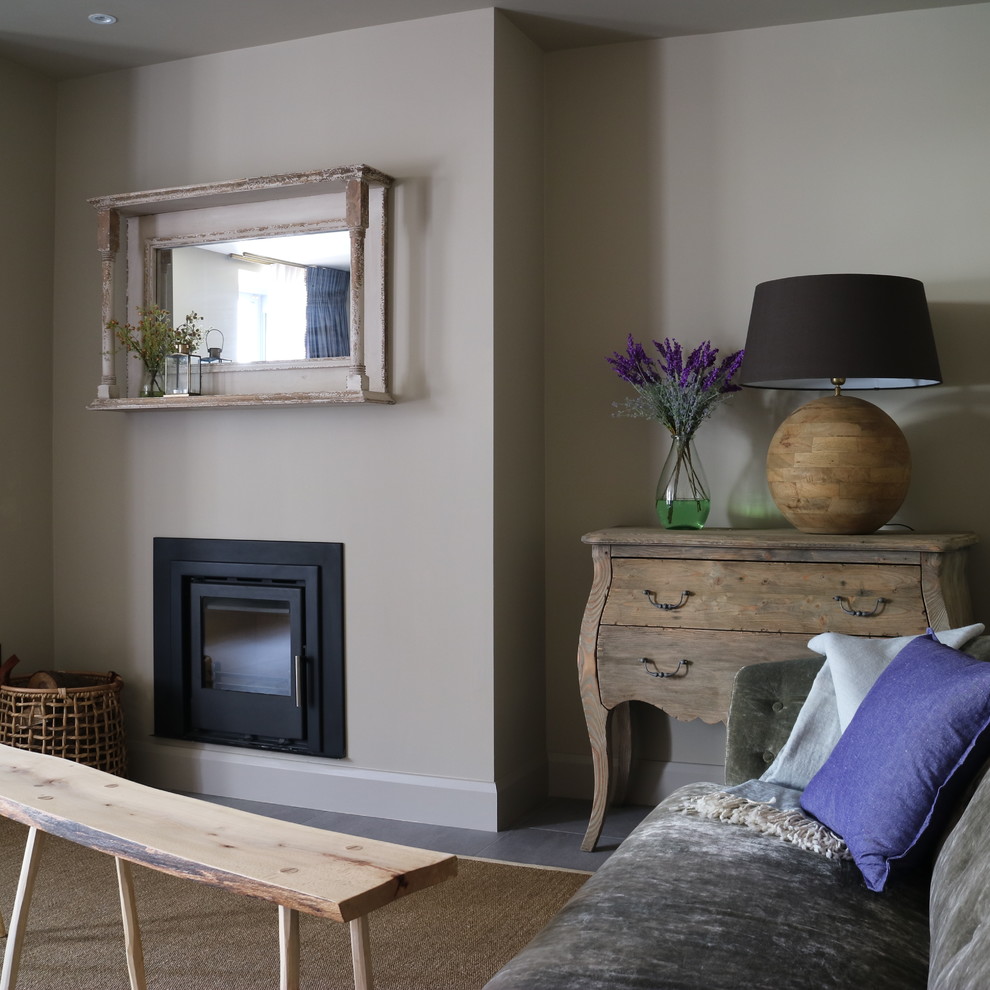 Photo by Niamh Mac Gowan Interior Styling
Search 'cottagecore' on any social media site, and one of the first things you will see will be vases full of flowers. Include fresh flowers — ideally wildflowers if you can — in your home, and place them in coloured glass, clay or softly-patterned vases and jars to immediately create a natural, rural feel in any space.
Luna Williams writes for the Hairpin Leg Company.
2013 © YourAmazingPlaces.com
All materials, unless otherwise noted, were taken from the Internet and are assumed to be in the public domain. In the event that there is still a problem or error with copyrighted material, the break of the copyright is unintentional and noncommercial and the material will be removed immediately upon presented proof.
Back to Top ↑