DIY on a budget: how to create your dream home for less
According to research by Lloyds Banking Group, 14 million people (44%) have undertaken major work on their current property, or plan to do so within the next year in order to improve or add value to their home. Improving the look of the house is the most frequent reason for undertaking home improvements, with 40% saying this was a key driver.
Creating your dream home doesn't have to be really expensive. There are a number of ways you can improve space and design on a budget and still have a lovely home. Below are some simple ways to help:
Arrange finance
First things first, whether you're building your home from scratch, adding an extension or simply wish to fill it with beautiful furniture, you're going to need enough funds to cover it all. Your dream home is going to come at a cost but taking out a CCP logbook loan can help with the improvements.
Rustic Bedroom by North West Interior Designers & Decorators Amelia Wilson
Be creative
The décor in your home should reflect your personality. Be creative in every room, especially in the ones where you host the most guests! Revamp old furniture with paint, take old fabrics and turn them into cushions, use stencils to create inspirational word art and salvage old wood for shelving, photo frames or candle holders.
Eclectic Entry by London Interior Designers & Decorators Avocado Sweets Interior Design Studio
Buy second hand
According to Marketing Week, 35 per cent of women and 25 per cent of men say they are buying more used products than new compared with 12 months ago. Don't overlook buying second hand. Chances are you'll find some really unique pieces that nobody else will have, plus the savings you can make could be huge!
Think minimal
Sometimes it's the classic and clean spaces that can be the most sophisticated. Think neutral and calming palettes with earthy tones, natural daylight, planting and wooden flooring. When displaying art, choose strong bold pieces and use mirrors to help reflect any light in the room, making it look a whole lot bigger.
Use double duty furniture
Make the most of a small space and save costs by having your furniture serve a dual purpose. Choose ottomans with built-in storage, beds that can also be used as a sofa in the day and kitchen worktops that also serve as a breakfast bar with stalls. Adding mirrors to doors is also a good use of space and can add to the style of a room.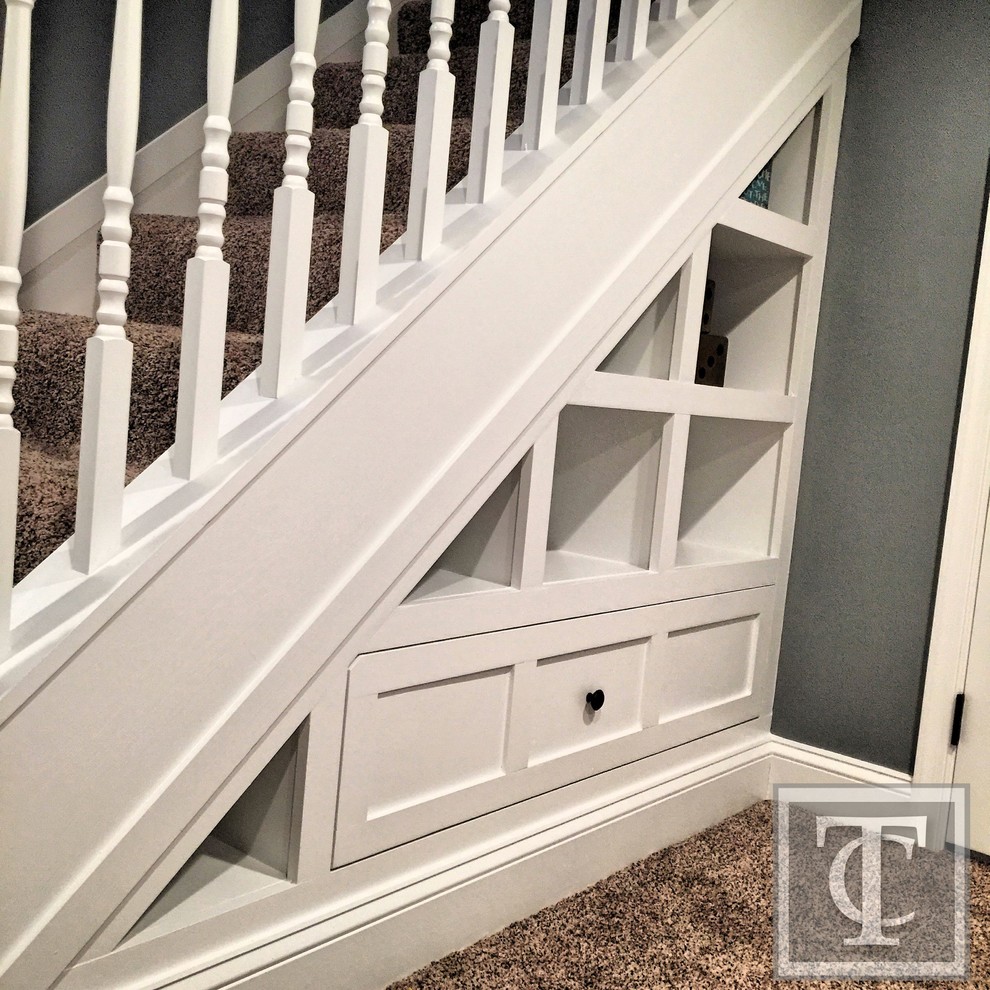 Contemporary Basement by Fallston General Contractors Tower Creek Construction
Shop local
If you're looking for a new kitchen or bathroom, shopping with a local independent specialist can help save you money compared to a national brand. Being local also means you can build a relationship with the supplier so they can get a better understanding of exactly what it is you require.
Wait for sales and discounts
Don't rush and buy everything you see at once. Ask when the item is likely to go into the sale and also search online for exclusive discounts. If something is really out of your price range, opt for an alternative or even consider making it yourself if you're the crafty type!
2013 © YourAmazingPlaces.com
All materials, unless otherwise noted, were taken from the Internet and are assumed to be in the public domain. In the event that there is still a problem or error with copyrighted material, the break of the copyright is unintentional and noncommercial and the material will be removed immediately upon presented proof.
Back to Top ↑