Give Your Front Porch Posts a Facelift with Faux Stone
The posts on your front porch are there to help support your home, and while they serve a crucial purpose, they also should be aesthetically pleasing. The curb appeal of your home is important, especially if you are planning on selling your home in the next few years, and giving the posts a facelift is a great way to help boost your curb appeal. Homeowners often overlook the posts, but when your property value is being assessed, that will be looked at and taken into consideration. In this article, we will look at why you should consider using faux stone for your front porch posts.
Why should I use faux stone for my front porch posts?
The look of natural stone on the pillars of a front porch is a beautiful and timeless look that so many people will love. The price tag that comes with natural stone is high, and you usually have to get the help of a professional mason to install everything. However, as heavy as natural stone is, some posts cannot handle the weight.
That is why faux stone is such a great alternative to using natural stone on your front porch posts. It has the same look and feel of natural stone, but it is significantly less expensive. If you are a DIYer, you can easily install faux stone yourself in a few hours. Plus, it is much lighter than natural stone, so you do not need to worry about it being too heavy for your existing pillars.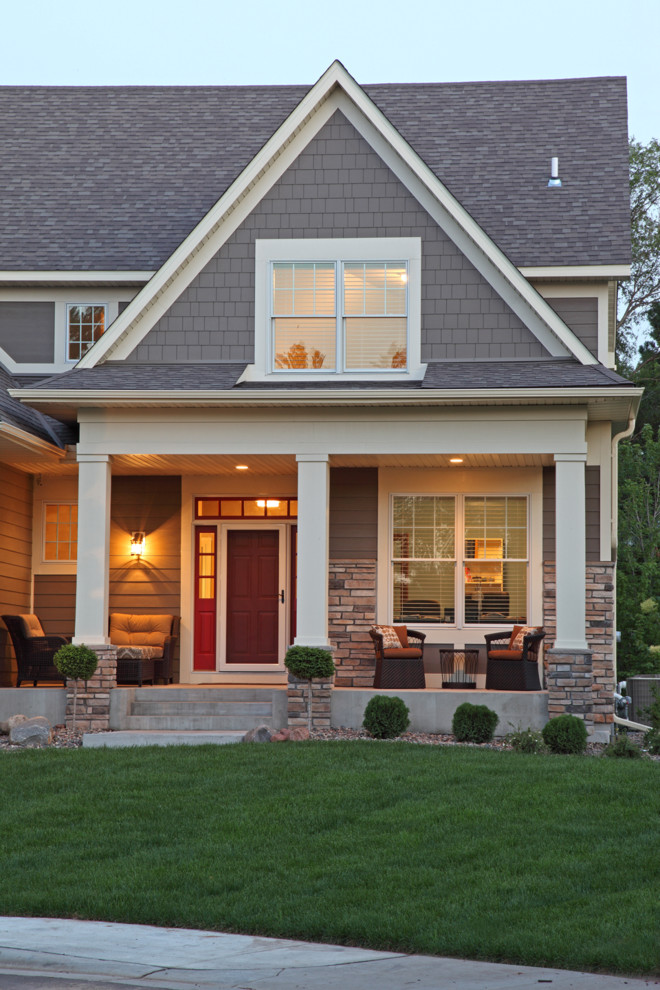 Photo by Ridge Creek Custom Homes
Faux stone is a low-maintenance material that is waterproof, so you will not need to worry about rain or snow damaging your posts. You can simply install and enjoy.
Choosing the Right Look for Your Porch
When you are thinking about what look you want to give your front porch posts, there are two main design ideas that people go with. The first is to only wrap the faux stone around the bottom half of the post, which is a design technique called wainscoting. If you go this route with it, make sure you paint the post first so you do not get any paint on the faux stone itself. The other way you can use the faux stone is to cover the entire pillar from top to bottom in it. This can give the posts a grand look that stands out. As is the case in nature, there are a lot of different colors and styles available for you to choose from for your porch. You can find something that matches the color scheme of your home's exterior, or that complements it while standing out at the same time. This type of DIY project can improve your property value and curb appeal.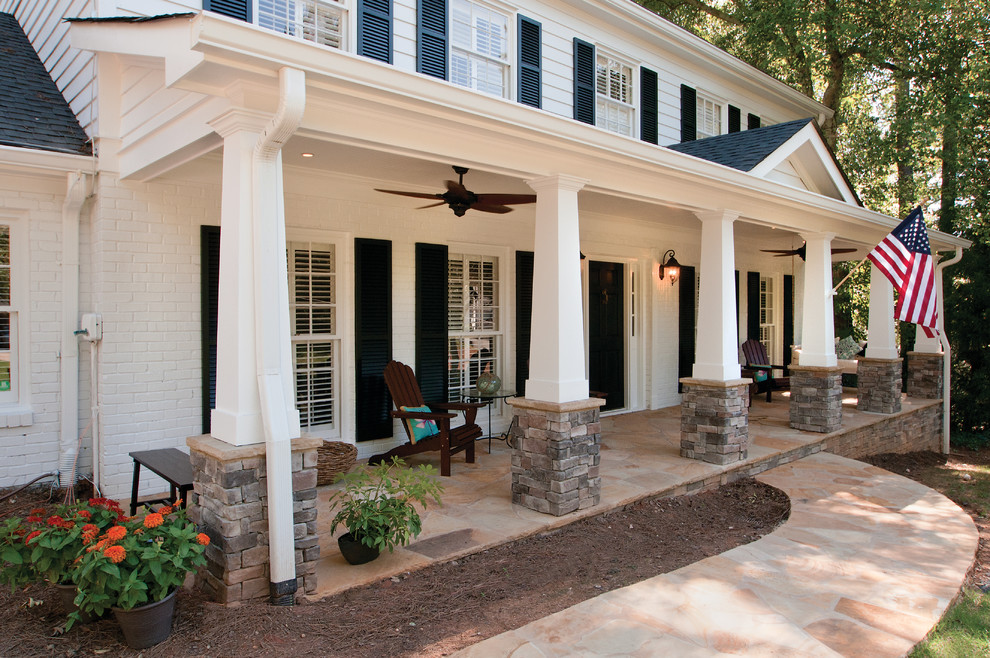 Other DIY Ideas to Give Your Front Porch a Facelift
Now that we have looked at why faux stone is great for giving your front porch a facelift, let's look at some other ideas to transform your front porch and improve your home's curb appeal.
Paint the Front Door
Even if your home is painted in neutral colors, you should consider painting the front door something fun and unexpected that will catch your attention. This is especially important to keep in mind if you are trying to sell your home. Prospective home buyers will remember the front door that stands out more than they will the home with the bland front door.
Add a Porch Swing
Porch swings hold a certain nostalgia that can make a home stand out and improve its curb appeal. Adding a porch swing is a great way to improve the curb appeal of your home. If you are a DIYer, you can build your own porch swing pretty easily.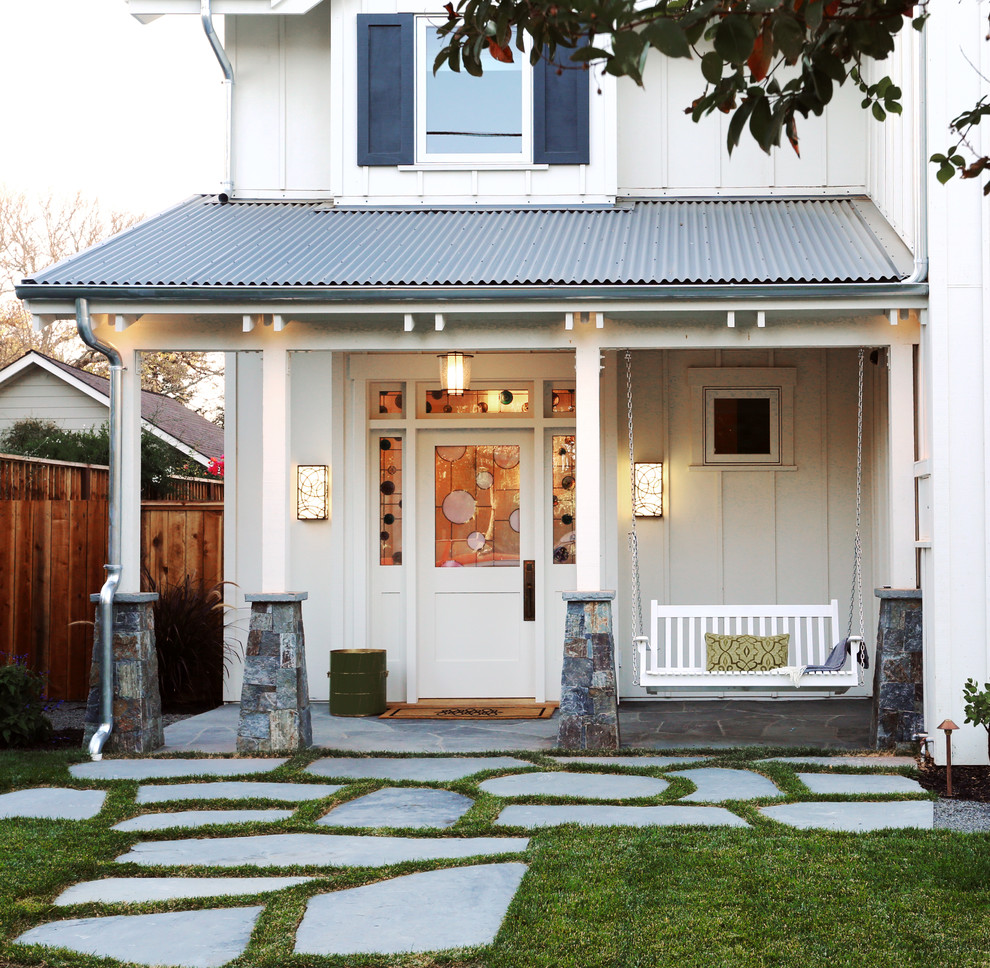 Photo by Forum Phi Architecture | Interiors | Planning
Faux Stone Skirting
What does the skirting on your porch look like? Skirting is often old and outdated on most homes, so updating it is a great way to give your front porch a complete facelift. If you complete a faux stone posts project, too, you can make the posts and the skirting match, tying in the design elements together and giving it a beautiful and cohesive look.
Build a Planter in the Railing
If your porch has wooden rails on it, you can build a custom planter in the railing of the porch to make it look like it belongs there. You will have to cut off some of the railing to fit the planter to it, but it can be a beautiful and unique design option to give your front porch a facelift.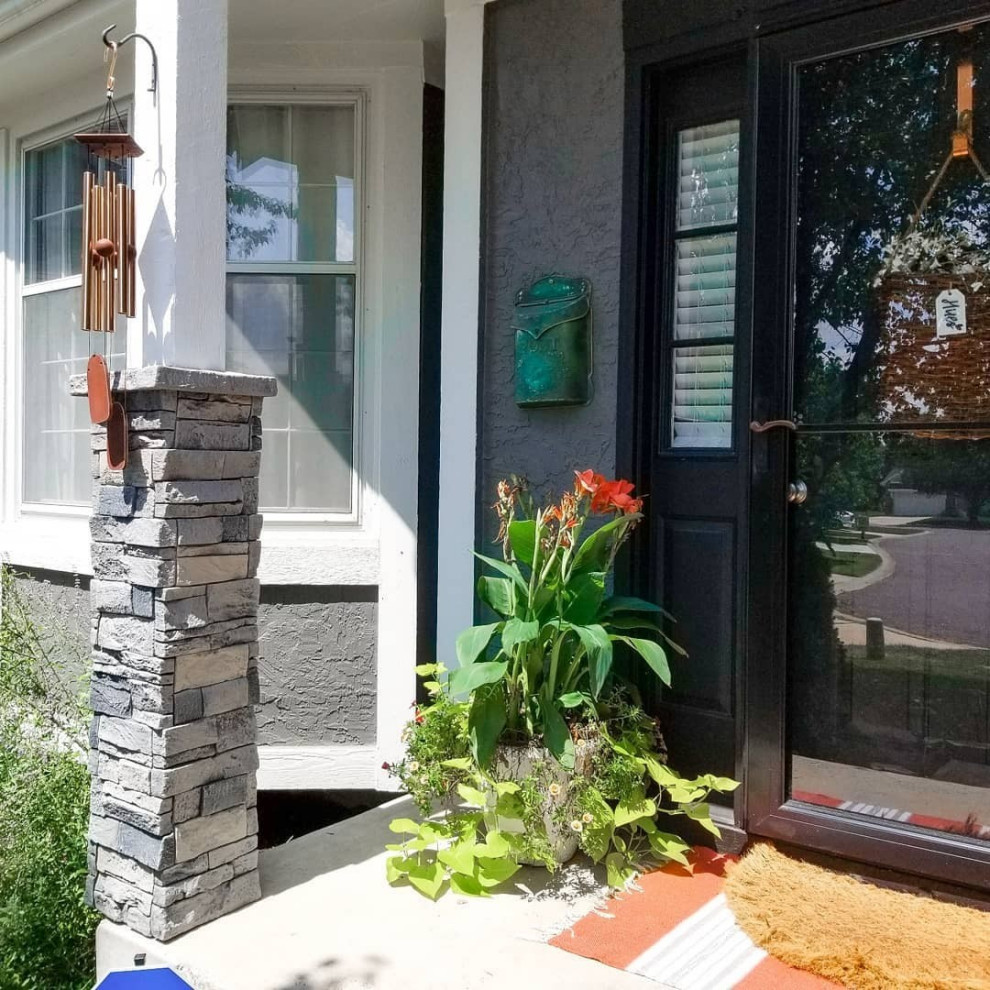 Replace the House Numbers
When was the last time you changed your house numbers? If you are not sure, it is probably time to change them. Take the time to find something unique that will stand out and share a little bit of your personality. If you want to get really creative, you can find a living plant wall for your home numbers. You can find unique numbers at vintage stores that will stand out.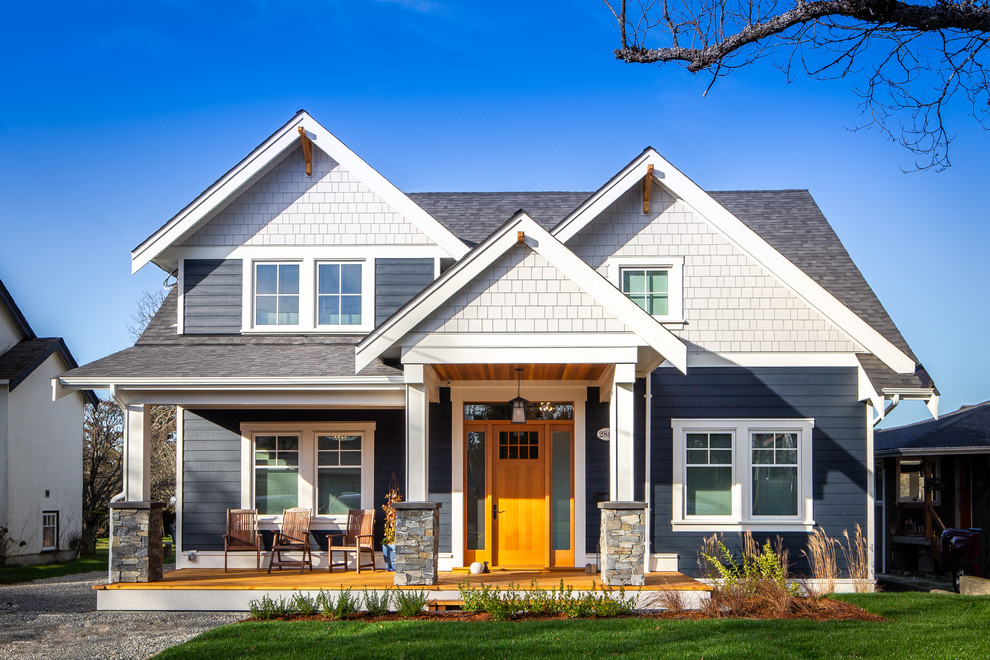 Update Your Lights
Having good lighting is important not only for security purposes but also to help people find your home at night. Updating the light fixtures on your front porch is a simple DIY project, and it will surprise you how easy it is to do and how much it changes the look of your porch. You should also consider adding extra lighting along the walkway up to your front door; that is a good secure feature that prospective home buyers will love.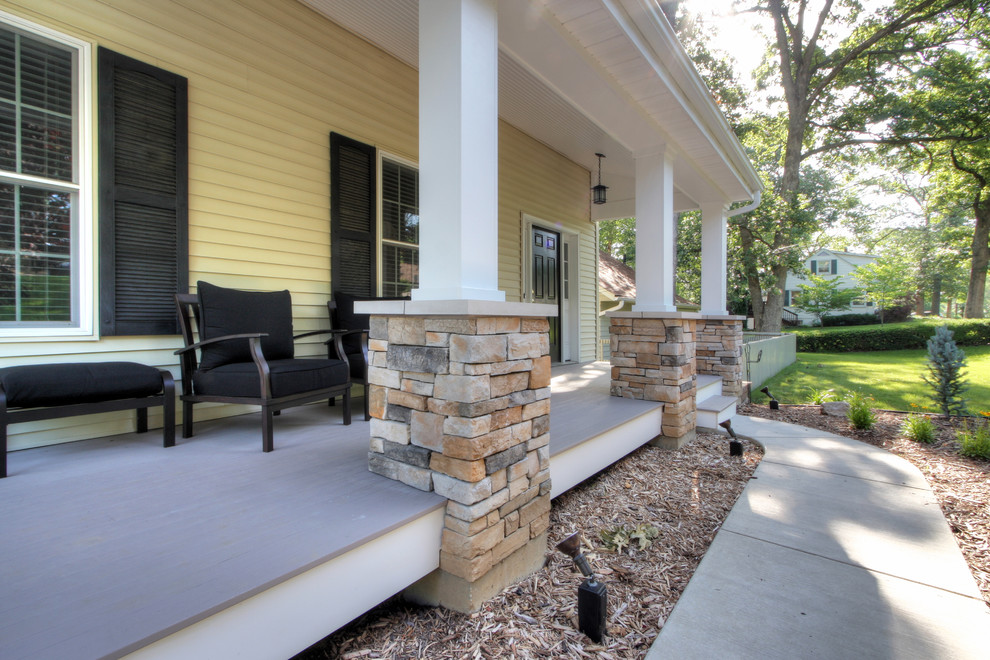 Final Thoughts
There are many ways that you can give your front porch a facelift and improve your home's curb appeal. When working on these projects, have fun with it, and do not be afraid to let some of your personality shine on your front porch.
About the Author
Auz Burger is a freelance writer and an expert in faux stone and brick veneer and home DIY projects. She has a BA from Washington State University and has been writing and editing professionally for over a decade.
2013 © YourAmazingPlaces.com
All materials, unless otherwise noted, were taken from the Internet and are assumed to be in the public domain. In the event that there is still a problem or error with copyrighted material, the break of the copyright is unintentional and noncommercial and the material will be removed immediately upon presented proof.
Back to Top ↑