Landscaping Your Pool or Hot Tub with Stone Veneer
Having a pool or hot tub in your backyard gives you a great way to relax and entertain your family and friends. Since this is supposed to be your personal haven, you want it to look beautiful, so you have something pleasant to look at while you relax. One popular feature in landscaping like this is stone, but natural stone is expensive and requires lengthy construction timelines. However, there is one option that is perfect for your pool and hot tub landscaping: faux stone. Here, we will look at some ways to incorporate faux stone into your pool and hot tub landscaping.
Add a Privacy Wall
One way that you can upgrade the landscaping of your deck or hot tub is by adding faux stone to a privacy wall surrounding the area. By surrounding the hot tub or pool with a privacy wall, you can have both privacy and something unique to look at.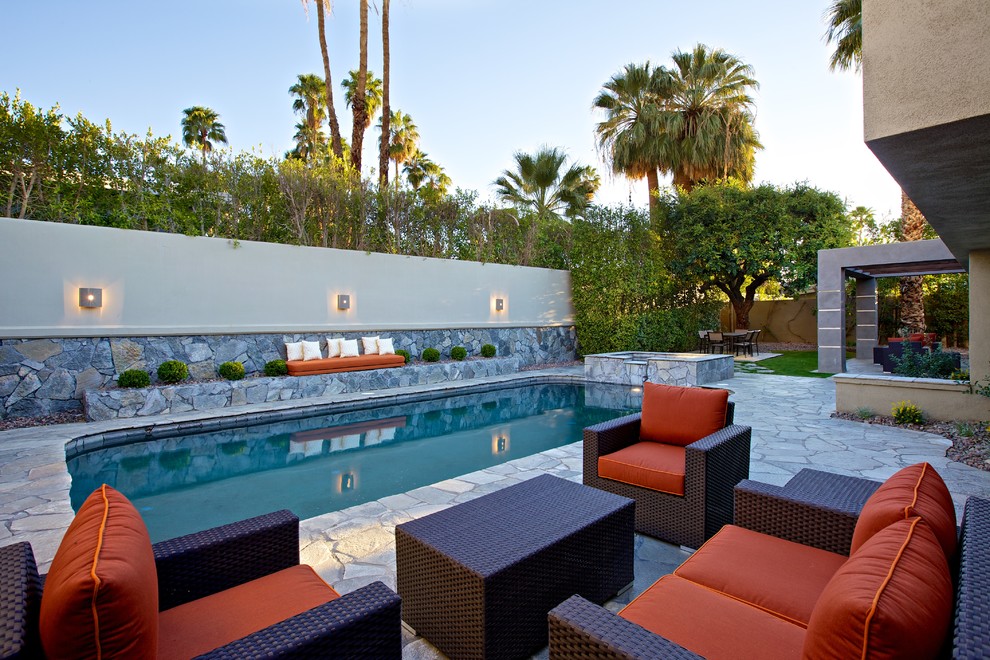 Photo by STEVEN CHEROSKE DESIGN
Upgrade the Siding
If your pool or hot tub is above ground and not recessed into a deck, you can add faux stone to the siding to give it a more attractive view than the vinyl siding that pools and hot tubs usually come with. This will also make the space much more relaxing to look at since stone often has a relaxing ambiance to it.
Adding small steps to get into the hot tub more easily is always a good idea when it is completely above ground. You can add some faux stone to the siding of the steps to make it more visually appealing.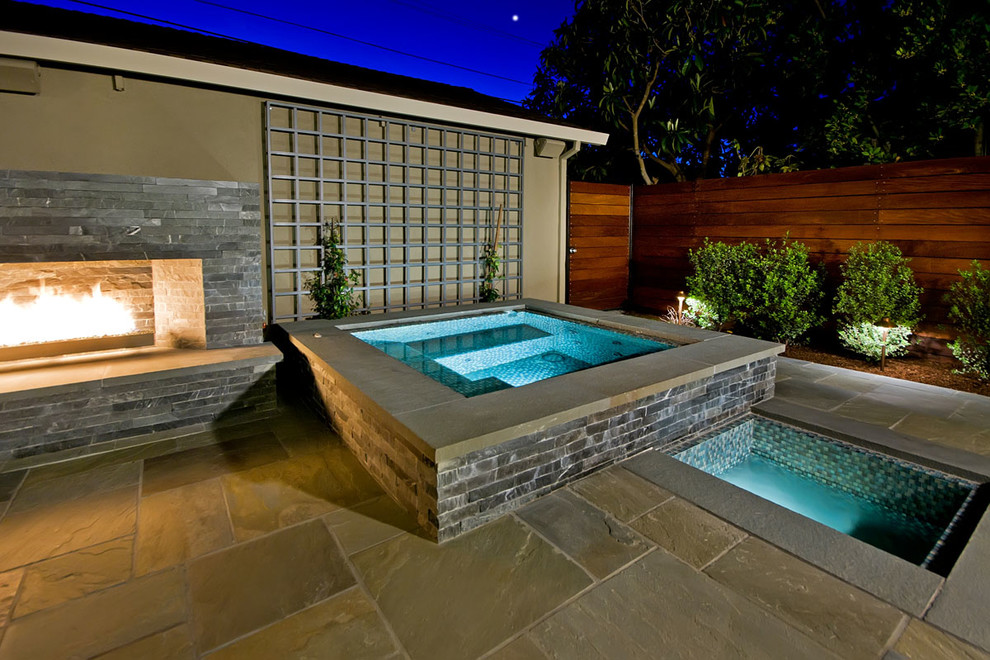 Photo by Custom Dreams Construction Group
Add Faux Stone Skirting
Whether your pool or hot tub is recessed into your deck or free standing on the deck, you can upgrade your deck siding and skirting with faux stone. This adds depth and texture to the deck and gives it a unique feature.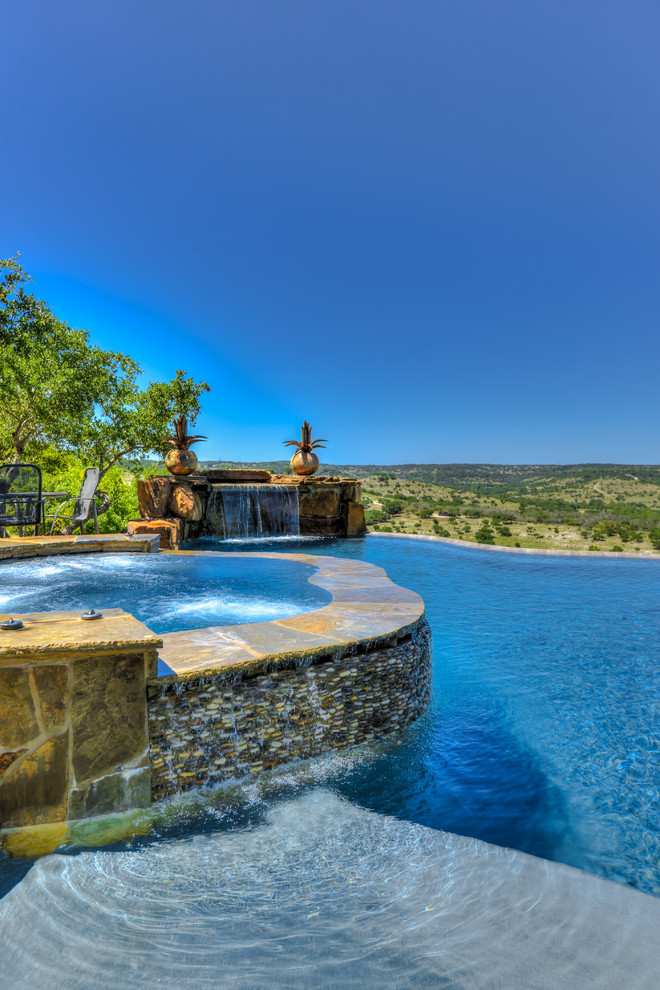 Poolside Bar
If you love to entertain on your patio, adding a small faux stone bar next to your pool or a full-sized outdoor kitchen is a great way to upgrade your space. Once you add your bar or grill station to the patio near your pool, you can add faux stone to the sides of it. You do not need to worry about the faux stone melting from the heat of your grill either; it is Class-A fire rated for safety.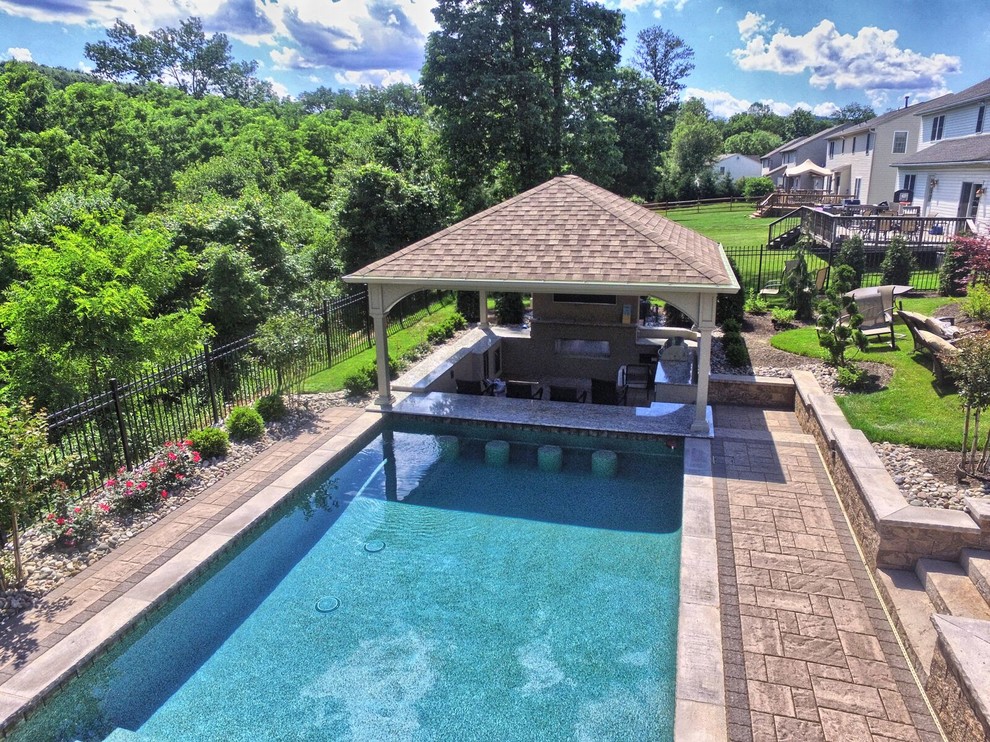 Photo by Spayd's Landscape and Design
Create a Pool Fountain
Having a fountain next to your pool that pours water into the pool is an elegant feature that enhances the look of your patio. The fountain can easily be covered in faux stone to make it look more unique and add to the atmosphere you are trying to create with your backyard.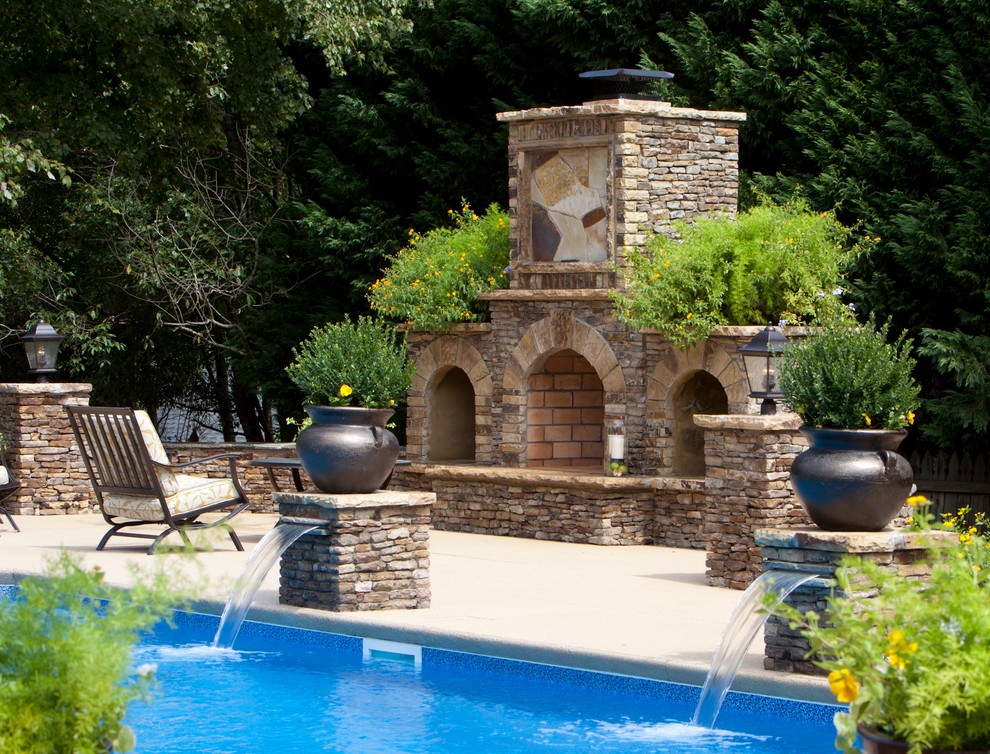 Build a Gazebo
If you want your hot tub to be usable all year, building a gazebo over it is a great way to do so. You can make it into your private sanctuary by adding lights around it, hanging plants from it, and adding faux stone to the legs. They are easy to screw into the legs of the gazebo and add something to admire while you are soaking in that hot tub after a long day.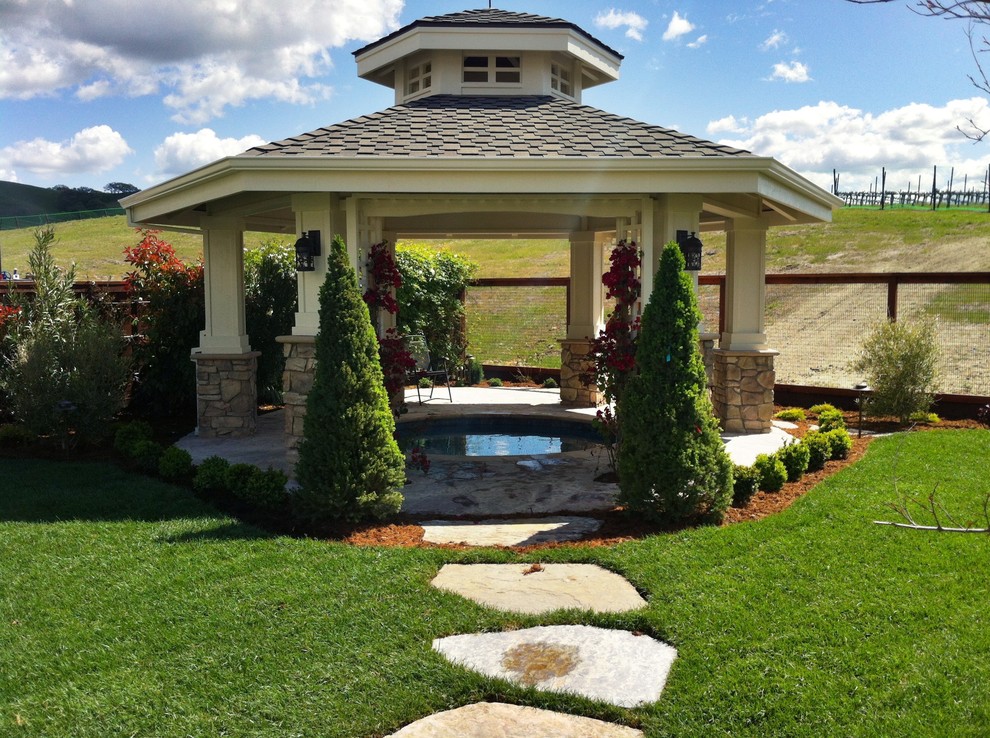 About the Author
Auz Burger is a freelance writer who specializes in faux stone and brick veneer and home DIY projects. She has a BA from Washington State University and has been writing and editing professionally for 11 years.
2013 © YourAmazingPlaces.com
All materials, unless otherwise noted, were taken from the Internet and are assumed to be in the public domain. In the event that there is still a problem or error with copyrighted material, the break of the copyright is unintentional and noncommercial and the material will be removed immediately upon presented proof.
Back to Top ↑