Kitchen & Dining Interior Inspiration Ahead of Christmas
Every year interior design trends change but generally take inspiration from the past. The interior trends of today have been shaped by those that came before the likes of indoor plants, which were popular in the 1970s and the velvet fashion which comes from the 1920s.
As Christmas is on the way, many of us are looking to refresh our kitchen and dining spaces. This post will look at popular trends through two of the most desired decades and provide tips on how you can apply them to your modern-day kitchen and dining décor ahead of the holiday season.
Kitchen trends from the 1940's
The image above shows how The Great British Bake Off tent may have looked if aired in the 1940s. This image was created by Age Co and shows just how far interiors have come. What we can take from this is the pastel shades and patterned flooring that have come back into style over recent years.
Your kitchen is a multipurpose space which needs to be both practical and inviting for guests, so its design is vitally important. The 1940s kitchen was mainly practical, but one thing is for sure pastel colour schemes work well in this space.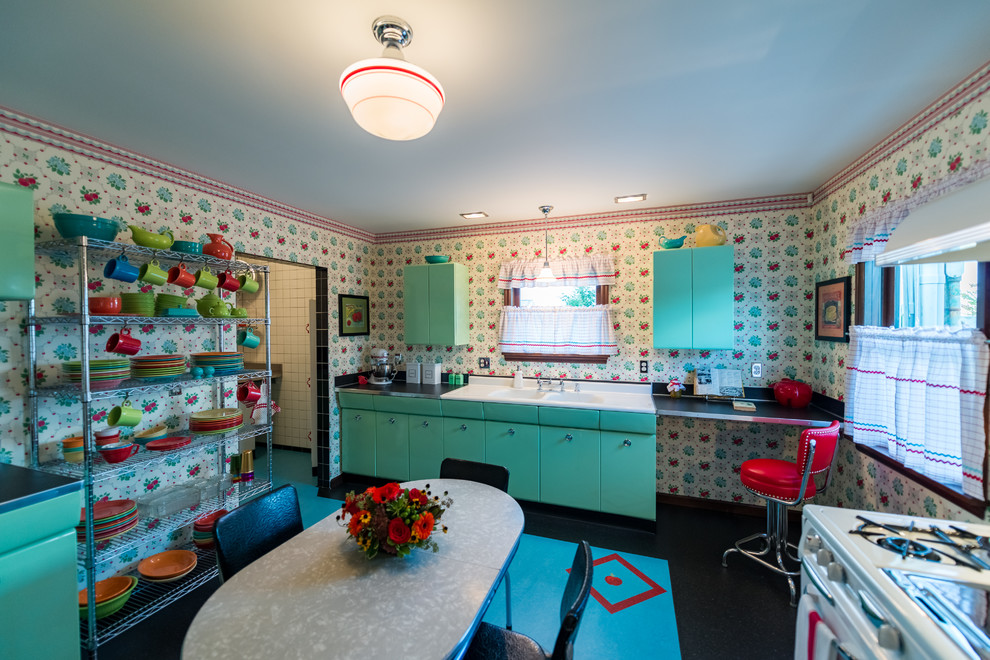 A pastel colour scheme can be warm but also light and airy which make them perfect for a kitchen – that's our first tip!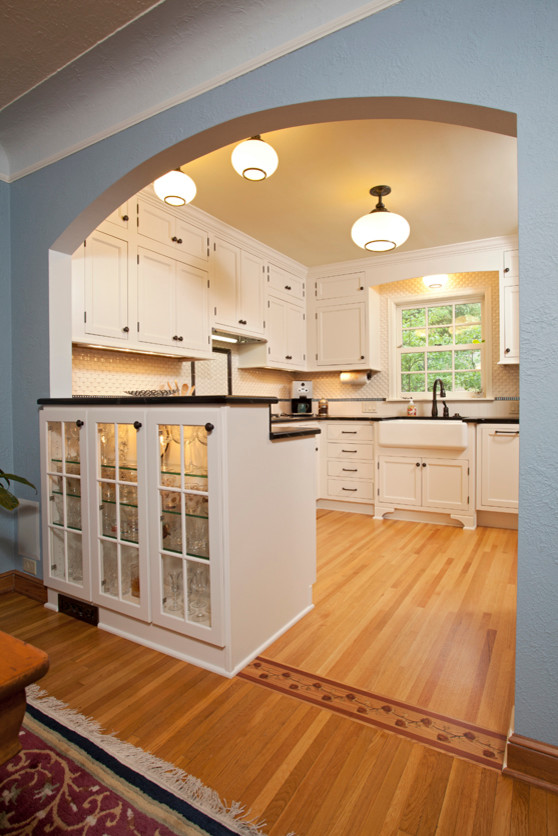 The second tip to add some 1940s style to your kitchen is to have a contrasting floor which will make that pastel shade standout. Patterned flooring is back in style so don't be afraid to give it a go.
The 1940s appliances leave a lot to be desired these days but having fancy utensils and pretty tea towels on display is still important for many of us. The other element of a 1940s kitchen that everyone seems to want again is the pantry, as more people want space over obstructing cupboards and drawers.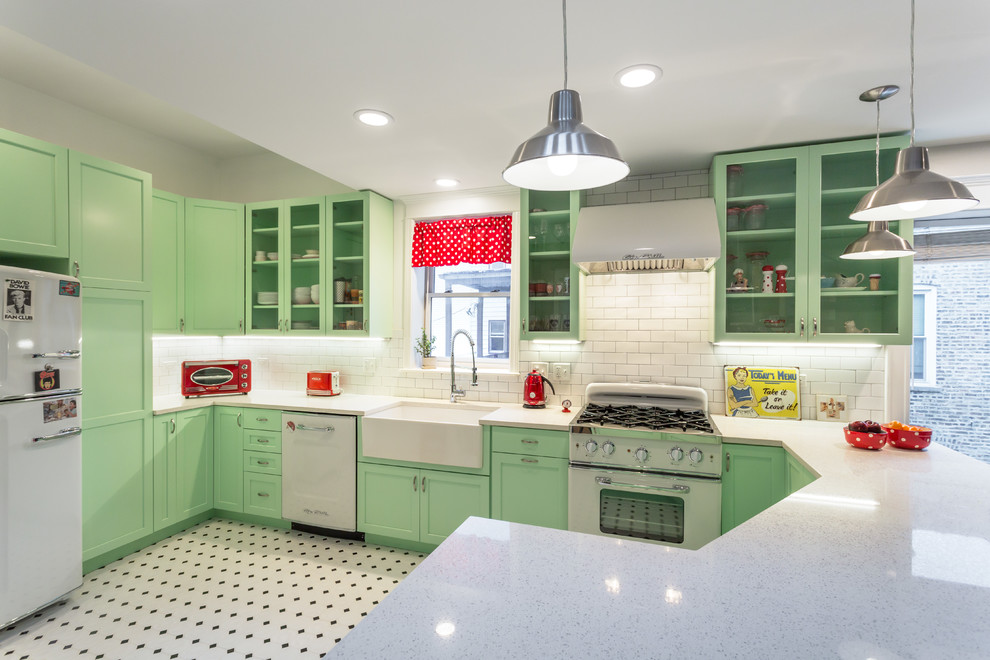 Photo by Chi Renovation & Design
1970's dining room trends
You may recognise the above image from the popular soap opera Emmerdale, but this dining space has taken inspiration from the 1970s, with the mustard yellow walls, patterned wallpaper and dark furnishings.
Although the accents of the 70s are subtle in this image, they are still there and here's how you can recreate this 70' style seamlessly with your modern-day home.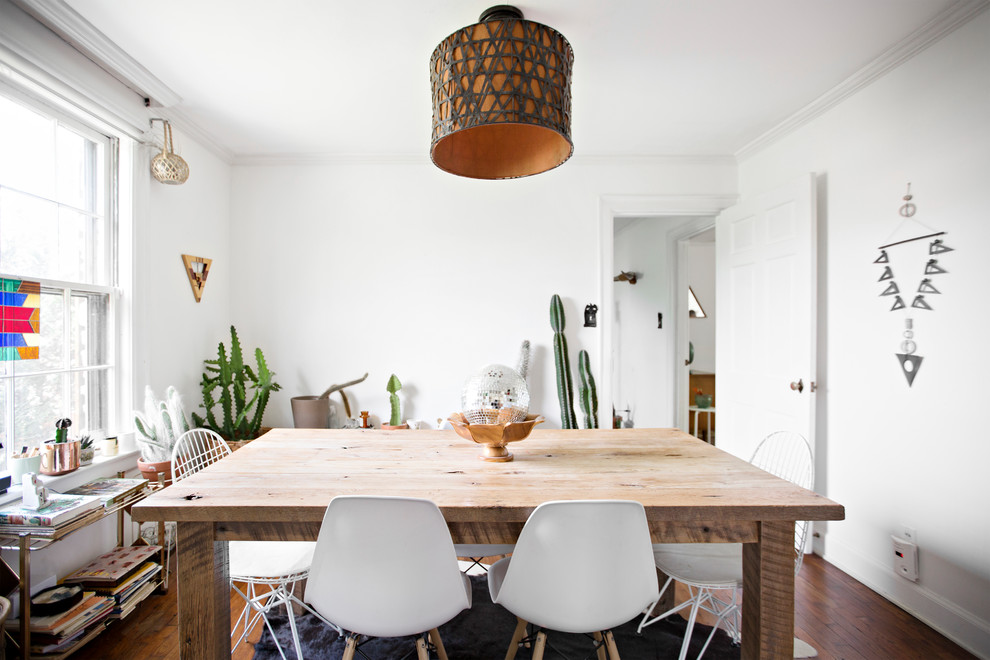 Dark brown furniture was all the rage in this decade as it was a contrast to the patterned wallpaper and flooring that was in most homes during this period. Now you can find a lot of this 'old fashioned' furniture in second hand or antique stores. Some of the items can fit nicely in homes that have large rooms, but other may need a little sanding down and touching up.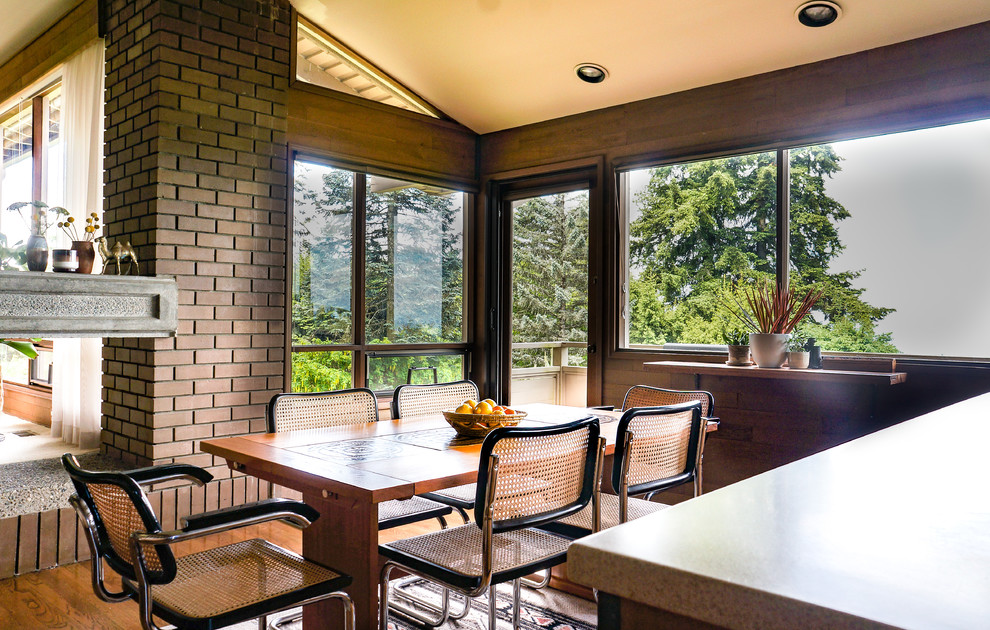 Photo by STRUKTR Studios Photography
When it comes to choosing your paint or wallpaper don't shy away from crazy patterns or bold colours, after all we are on about the decade of funky lights!
Lighting is key to this design, low level lighting such as lamps help create a warm environment whilst colourful light bulbs remind us to have fun.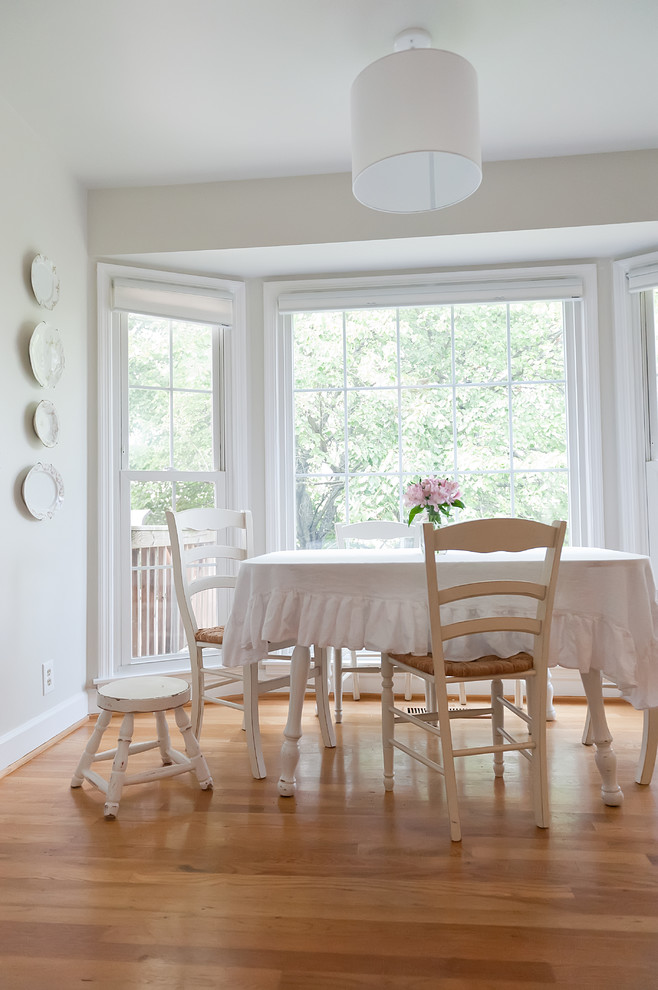 Photo by Kristie Barnett, The Decorologist
As the years pass, we find that trends come back around just like those from the 40s and 70s, so this Christmas let's make our homes feel comfy and cosy with nostalgic design. If you have any tips of tricks for kitchen and dining room interior decor then let us know.
2013 © YourAmazingPlaces.com
All materials, unless otherwise noted, were taken from the Internet and are assumed to be in the public domain. In the event that there is still a problem or error with copyrighted material, the break of the copyright is unintentional and noncommercial and the material will be removed immediately upon presented proof.
Back to Top ↑