Simple Ways to Incorporate Natural Elements Into Your Home Decor
Home decor trends are constantly changing, but the nature trend never goes out of style. It's warm, homey, sophisticated, and it perfectly complements any other modern or traditional accents you have in the home. If you're looking to introduce some natural elements to your interior, you have a wealth of options at your disposal. Consider the following tips to get you started.
Choose a Theme
"Natural" is a broad term in the world of home decor. If you just choose a mish-mash of nature-inspired decor elements, you're not going to achieve much harmony. Before you start decorating, it can be helpful to choose a theme. For instance, are you going for a rustic look? Southwestern? Old-school European? Your theme will inform your design elements.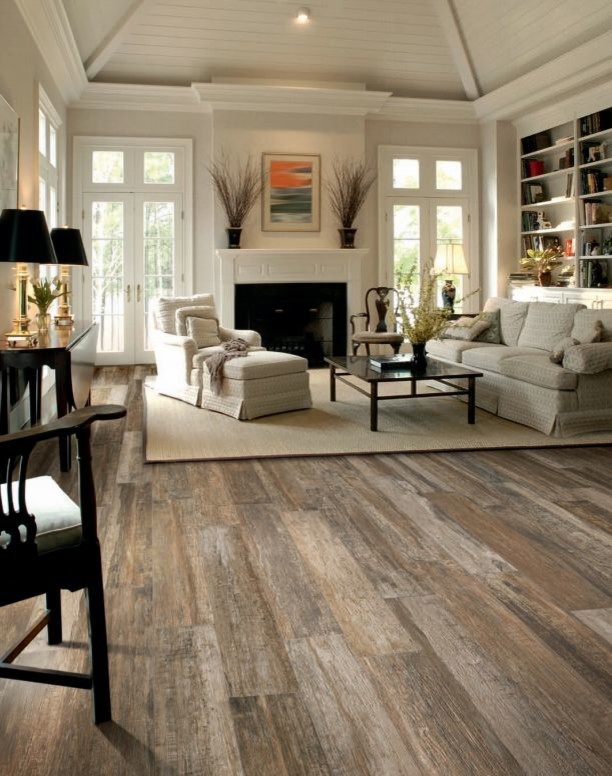 Photo by Duncan Flooring Specialist
If you already have a theme in place, this step is easy. For example, natural wood furniture works especially well in a mid-century modern home, as do succulents and other houseplants. If your interior design has lodge or ranch characteristics, you can even transform wood pallets into functional furniture. Consider ways in which natural elements can reinforce the vibe you already have going, and decorate accordingly.
Go With Natural Materials
The nature motif means different things to different people. For some, it's strictly visual (e.g. incorporating floral-themed decor), while for others it's more functional (e.g. using natural materials to bring nature indoors). By using natural materials, you can achieve the best of both worlds.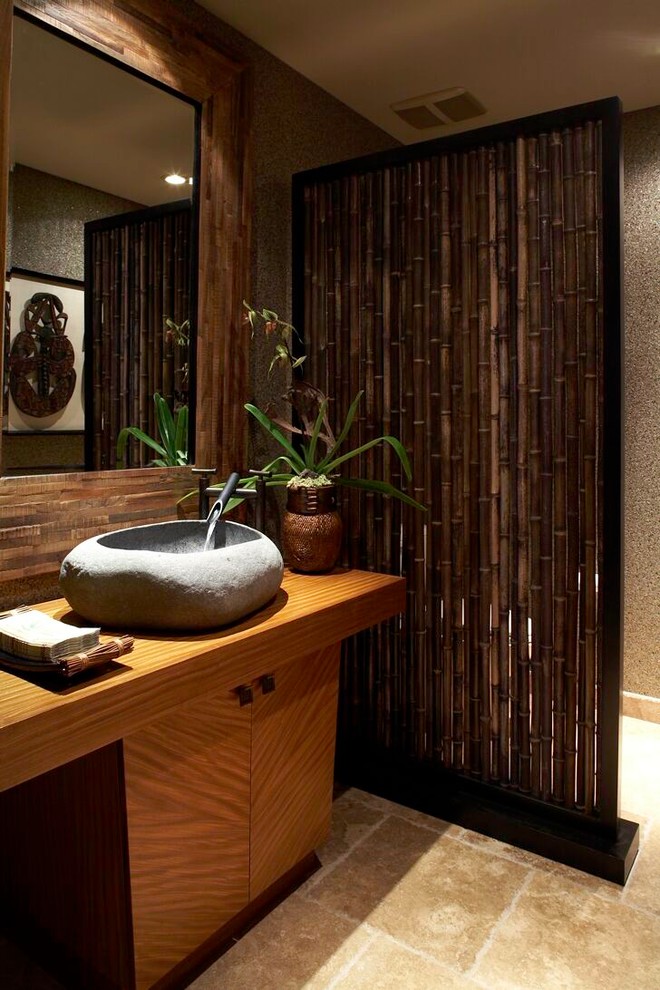 Photo by GM Construction, Inc.
Some natural materials are obvious (wood furniture and potted plants, for example). But if you really want to get creative, you have to look beyond the obvious and embrace the eclectic. Jute area rugs are a perfect example. They're made from natural plant fibers, and they look fantastic. Bamboo is another great option. You can find bamboo rugs, bamboo furniture, decorative bamboo baskets, and so much more.
Appeal to the Senses
One of the benefits of incorporating natural elements into your home decor is that it enables you to establish a pleasing, multisensory experience in your living space. For example, a water feature like a stone water fountain can fill your home with the soothing sounds of running water, and a stylish essential oil diffuser can keep your home smelling amazing without noxious chemicals. Not only do essential oils smell great, but they can also enhance the mood of everyone in the home.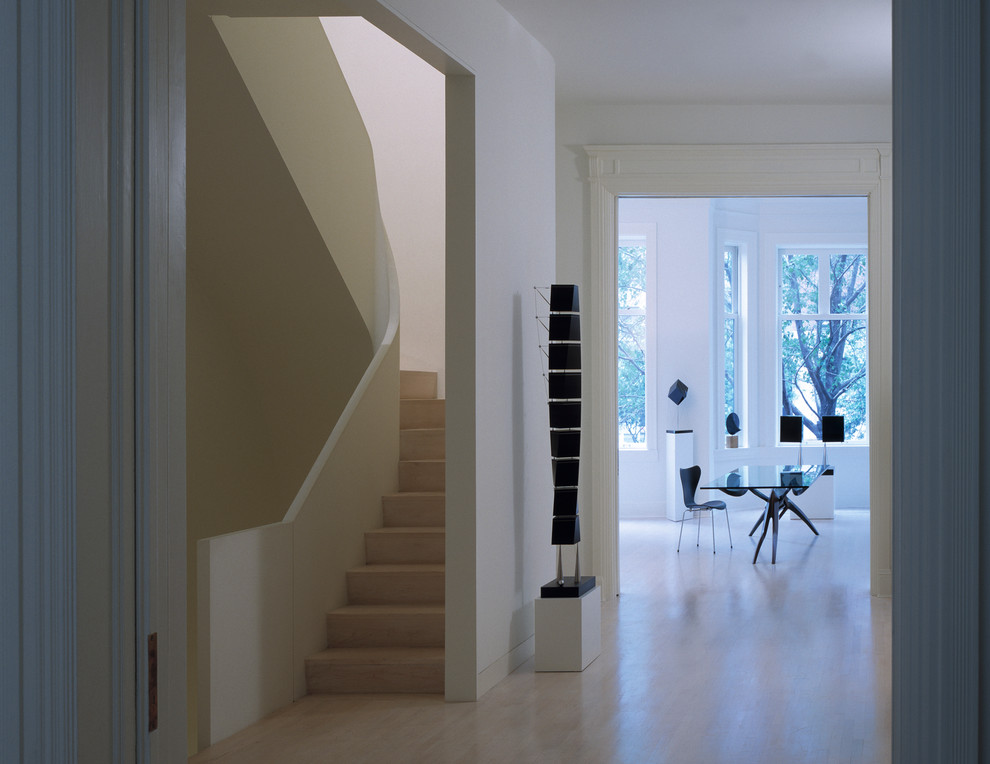 Photo by David Hotson Architect
The key here is not to overdo it. When introducing multisensory elements, subtlety and minimalism can be your best friends, so choose your elements wisely. For example, if you have lemon essential oils, fresh flowers, and sprigs of lavender in the same room, your otherwise pleasing smells might create an overwhelming clash of aromas. The same can be said of clashing visual or auditory elements.
Focus on a Few Key Items
You don't have to transform your entire home interior to promote a more nature-inspired aesthetic. You'd be surprised what you can do with just a few key items. Sometimes it's as simple as swapping out the synthetic for the natural. For example, modern brushed nickel floor lamps can be swapped out with antique wood lamps, and artificial houseplants can be replaced with the real thing to get you more in touch with nature.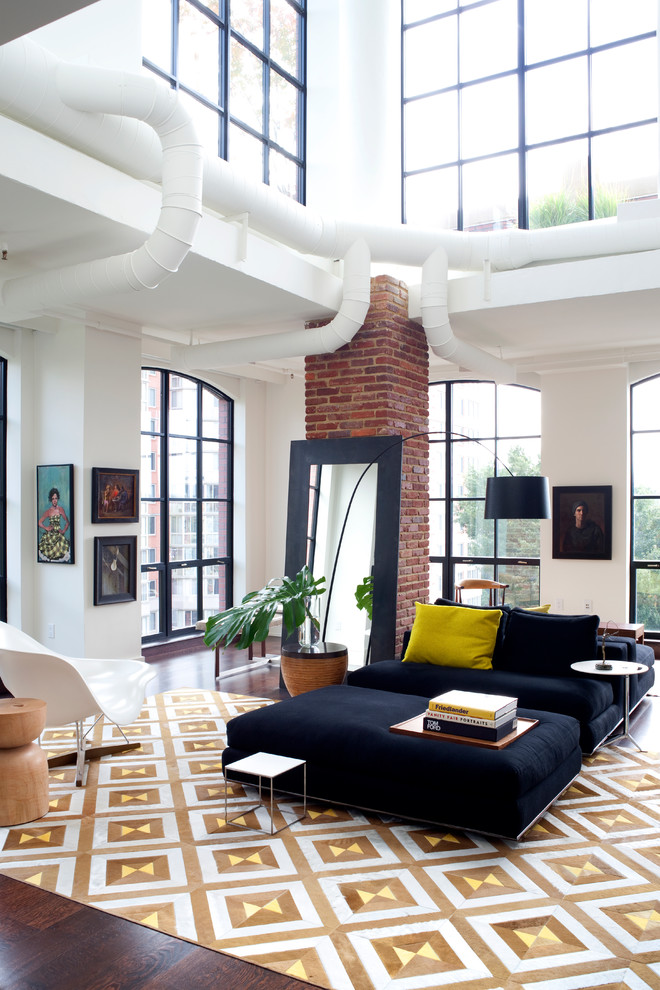 You can find green-patterned area rugs with floral designs, unfinished furniture pieces that are bursting with character, and kitchen herb gardens that provide that aforementioned multisensory experience. Start with just a couple of major elements in each room, and see how the space instantly transforms.
Let the Light Pour In
The best way to incorporate natural elements into your home decor is to simply let nature pour in. If your windows have large imposing curtains or drapes, consider replacing them with a lighter alternative like thin honeycomb window shades. These types of coverings still offer the privacy you need, but they're less bulky and they can be almost entirely retracted.
The benefits of embracing natural light are twofold: First, you have the visual benefit of being more in touch with the nature that exists right outside your window. Second, the natural light reinforces your internal design elements by providing better visibility as well as nutrients for plant life.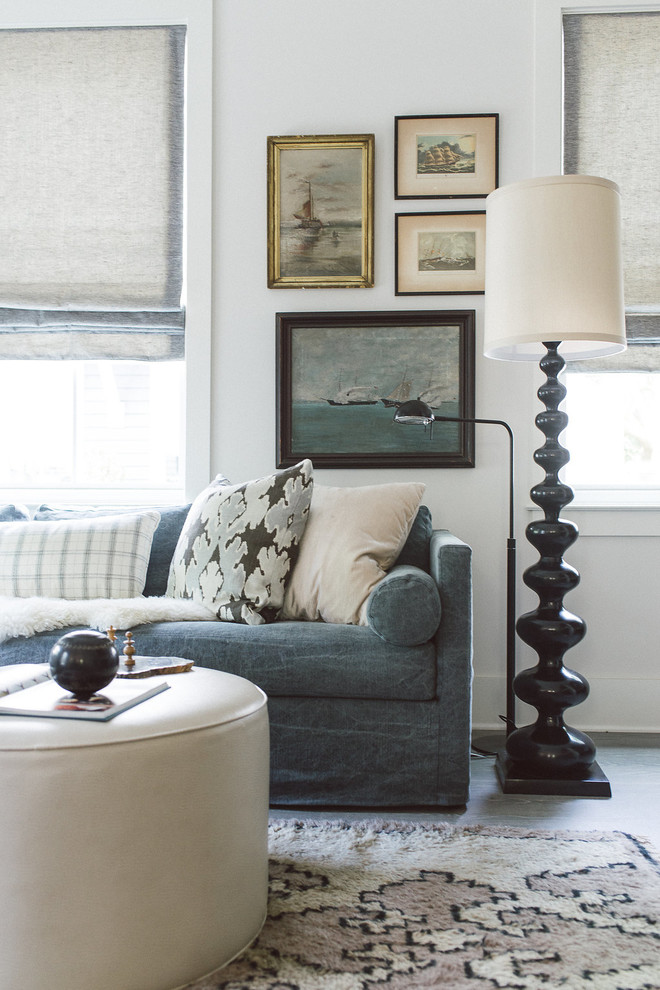 Photo by Lisa Sherry Interieurs
Most Importantly, Go With What Inspires You
Regardless of the theme, goal, or budget, you have to surround yourself with elements that inspire you. Don't choose natural elements just for the sake of being natural. Choose them because they take your breath away. There are so many options available in today's market that it's easy to find nature-inspired versions of every home decor element under the sun, from flooring to artwork to lighting.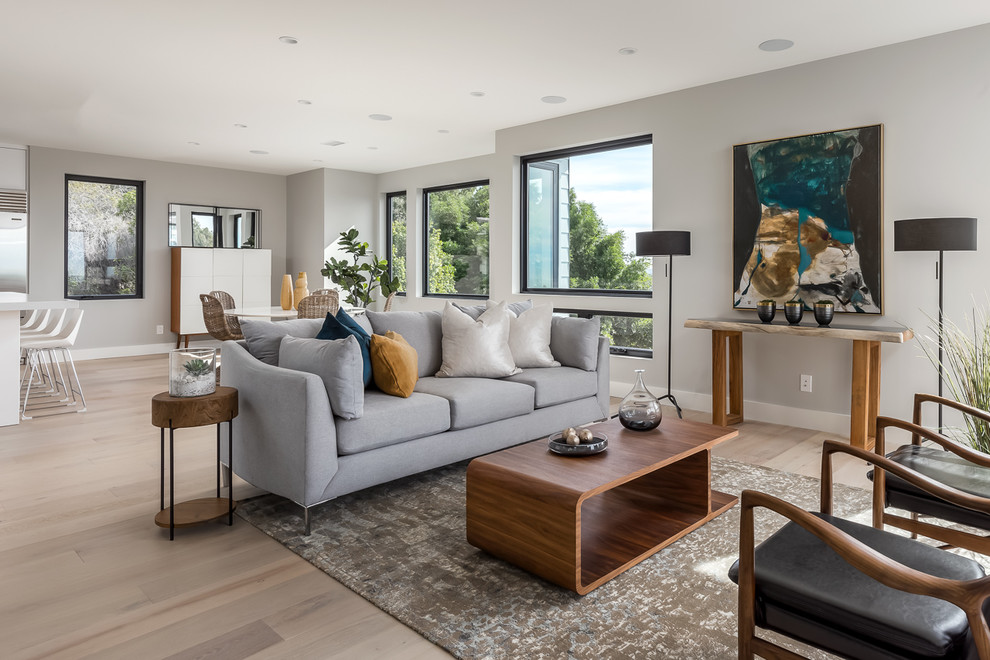 Photo by Tourmaline Builders, Inc.
So shop around, compare options, and find the pieces that truly speak to you. Before long, your friends will be coming to you for decorating advice.
Author Bio: Carolyn Mitchell is a freelance writer and content strategist with a passion for home décor and maintenance. She can often be found re-painting and updating the furnishings in her home, and she is also a dedicated cat mom to two adorable kitties.
2013 © YourAmazingPlaces.com
All materials, unless otherwise noted, were taken from the Internet and are assumed to be in the public domain. In the event that there is still a problem or error with copyrighted material, the break of the copyright is unintentional and noncommercial and the material will be removed immediately upon presented proof.
Back to Top ↑