Stand-Alone Tubs With Shower- How It Adds a Luxury Look to Your Bathroom
Your bathroom is one of the most important rooms in your house. It gives you a few minutes of solitude and maybe the perfect spot to unwind after a stressful day.
Homeowners' love for luxurious spa-like bathrooms is on a constant rise. Standalone tubs can be essential for achieving this look.
When combined with high-quality materials, luxuriant lighting, and a neutral color pallet, your standalone tub will elevate your bathroom. Here is how the tubs give off a luxurious look.
1. Creative Designs
One of the best things about standalone bathtubs is that they allow you to play with different designs. These tubs don't just sit in one place. You can move them around to suit your style needs.
A standalone bathtub with shower is more than just a place to bathe. It evokes a feeling of elegance. Whether you choose vintage clawfoot tubs or modern clawfoot tubs, there's always a look to match your style needs.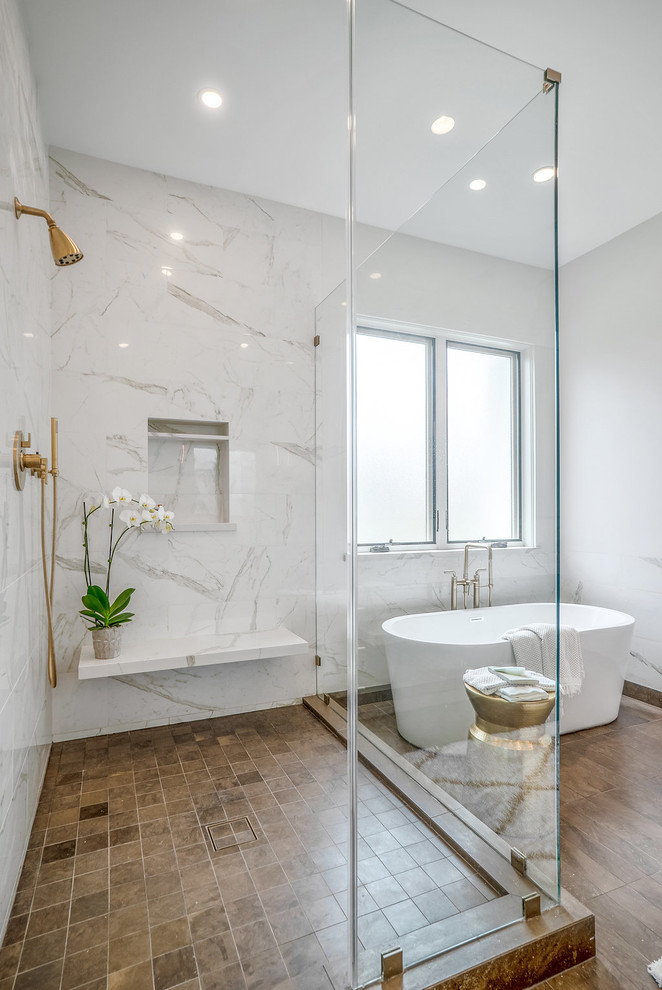 Clawfoot slipper tubs stand out no matter where they are placed in your bathroom. They majestically stand off the ground and may be made with porcelain or cast iron. The designs are consistently upgraded to match both traditional and modern homes. Nothing says 'luxury' better than the regal vibe of a clawfoot bath tub.
The gracefully-rounded curves are gorgeous and can be the focal point of your bathroom. Fiberglass clawfoot tubs have a genuinely magnificent vibe. Consider decorating the rest of your bathroom around them.
2. Versatility of Shapes and Sizes
Playing around with shapes and sizes is one of the best ways to add some style to your space. You don't want your bathroom looking like a boring sea of similar lines. A standalone tub could help you break the monotony. It can be just as decorative as it is functional.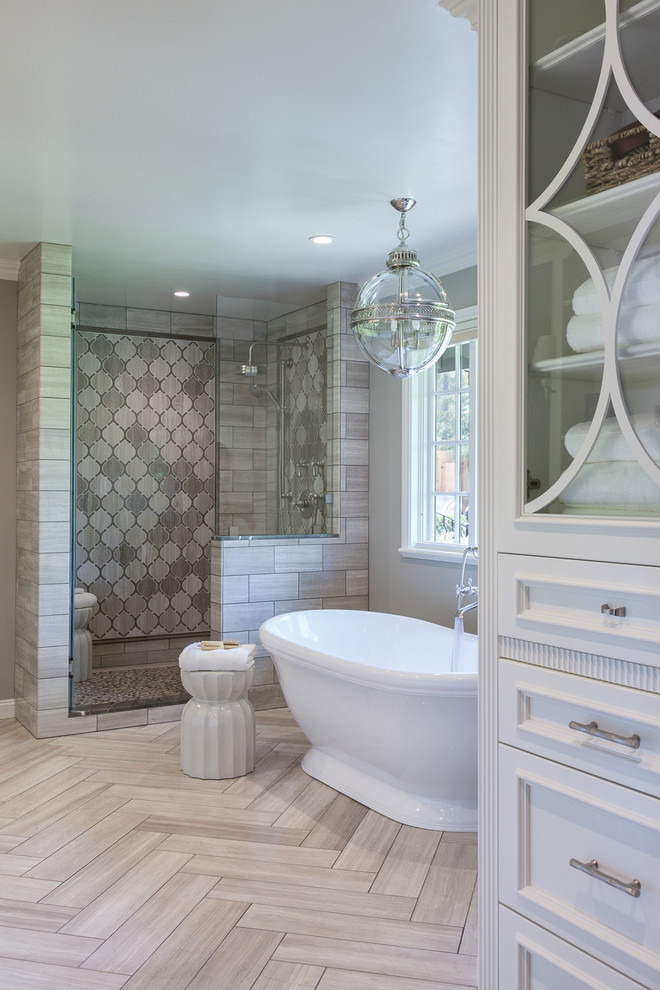 Photo by AT&S Artistic Tile & Stone
Since the tub comes in different shapes and sizes, you can place them in parts of your bathroom that need some personality. A compact modern bathtub could look great in a corner if you have a small bathroom. Consider going with magnificent clawfoot slipper tubs if you have a large bathroom.
Besides footed bathtubs, you can put them on the floor or on a pedestal. For an extra touch of class, go with a deep Japanese soaking tub.
3. A Feel of Relaxation
If you are a fan of Feng Shui, you'll love furnishing your bathroom with a freestanding bathtub. It promotes better positioning than a built-in tub.
These bathtubs create a relaxing environment because of their sculptural features. Their installation is pretty easy as well.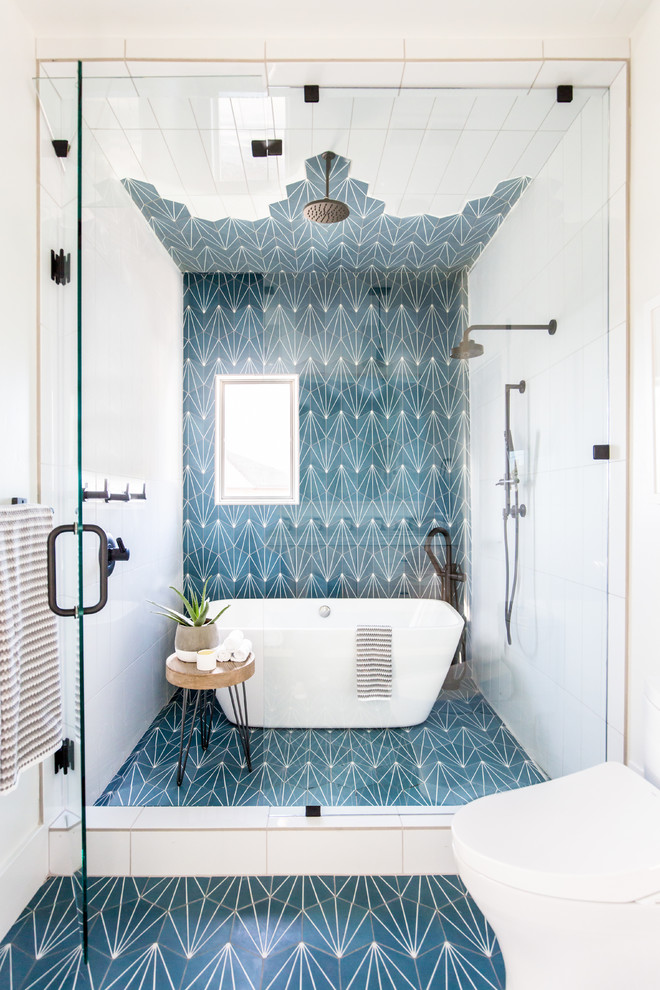 Even though these tubs were traditionally oval in shape, they now come in a variety of exciting shapes. You can easily find an option that adapts to your surroundings.
4. Easy Integration
Your standalone bathtub will fit right in with whatever you already have. Since you don't need to put the tub in any specific spot, it easily integrates into your bathroom.
Your modern clawfoot tubs don't need to sit in a corner. You can place them next to your favorite piece of art, in front of a mirror, between sinks, or close to a window. It is all up to you. Positioning the tub properly could make your bathroom look bigger than it is.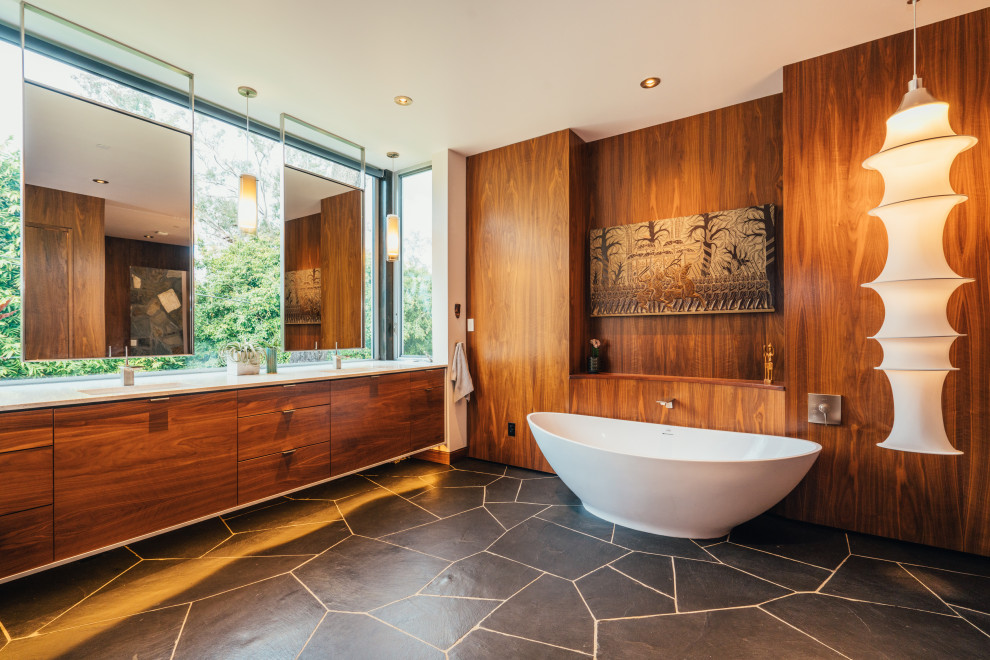 Do you have beautiful views outside your bathroom window? Fiberglass Clawfoot tubs would fit right under. You can read a book, watch the sunset, or catch the morning birds while enjoying a relaxing bath.
If you wish to show off your luxurious tiles or lighting fixtures, position your freestanding tub strategically.
The installation of these tubs is pretty simple as well. Since they don't need to fit in one corner, you can conveniently walk around them. Contractors can complete the job in no time.
5. Increased Resale Value
A standalone tub can potentially improve the resale value of your home. It is the icing on the cake for an otherwise standard bathroom. The tubs are the bathroom equivalent of granite islands in kitchens. The tubs add a wow factor and improve the value of your home.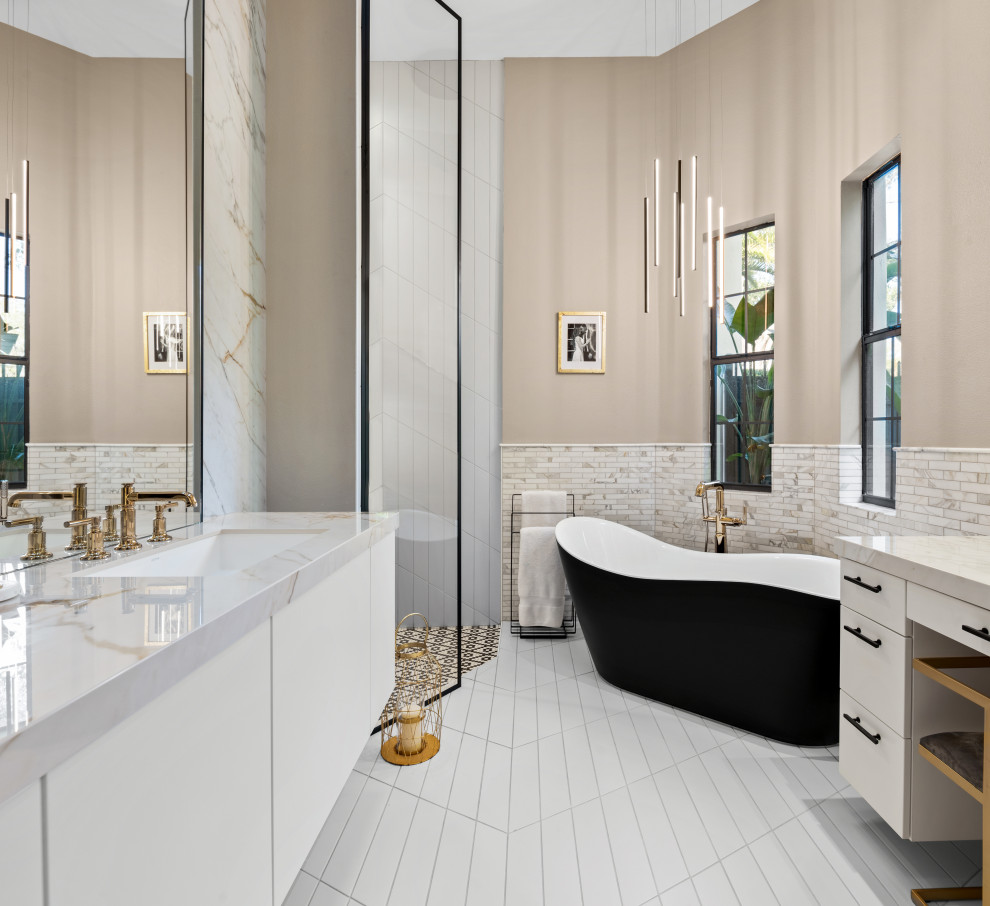 Many high-end homes have freestanding bathtubs. Therefore, they can help make an excellent first impression in the eyes of potential buyers.
Other Ways to Give Your Bathroom a Luxurious Look
Adding some glam to your bathroom goes beyond your standalone bathtub. Here are a few aesthetic touches that can make your bathroom look and feel luxurious.
Update the Tapware
You will need a plumber to add some glam to your bathroom tapware. Find inspiration online and use it to create a mood board. Figure out the best tapware to match the rest of your décor and upgrade what you have.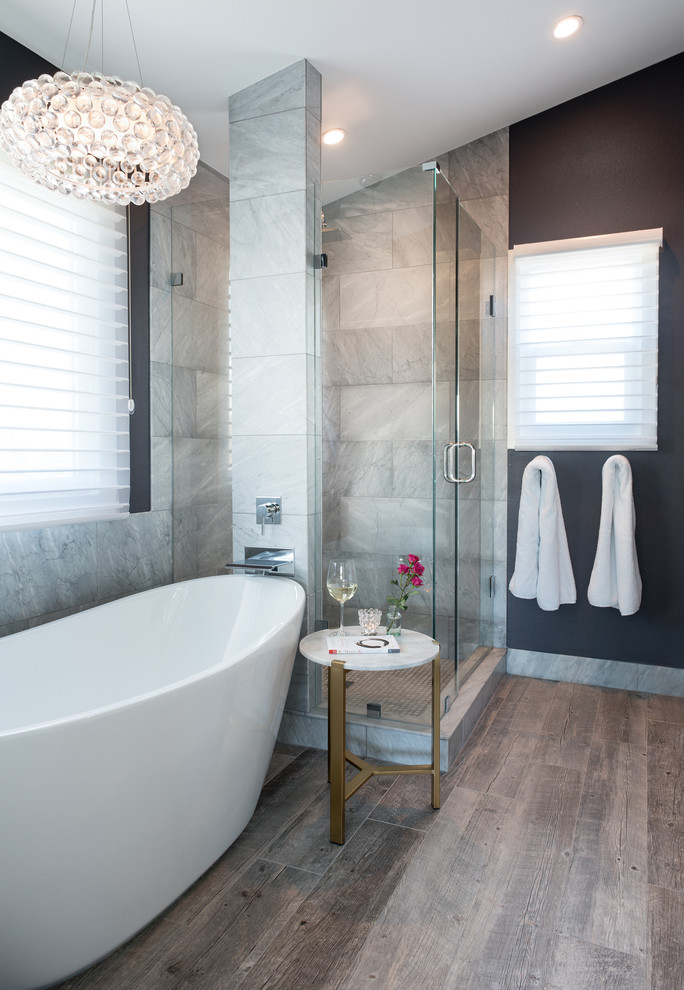 While tapware may seem like a minor detail, it builds your style scheme. Try playing around with circular shapes and soft colors to evoke elegance. Measure your space to ensure that the taps aren't too big or too small for your space.
Get Some Luxurious Towels and Heated Towel Rack
It is impossible to create a luxe vibe in your kitchen when you have old, worn, or poor-quality towels. Try investing in a good quality set. It doesn't need to be expensive. Your towels simply need to be soft and comfortable.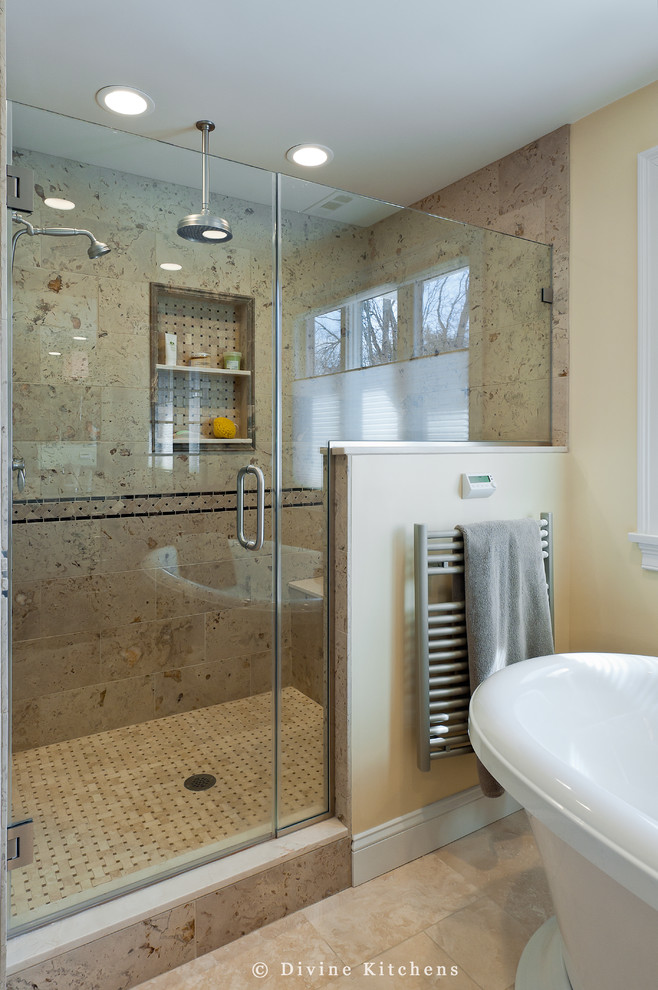 Heated towel racks are the ultimate mark of comfort in the bathroom. They create a hotel feel and protect your towels from mold. Nothing feels better than fresh, warm towels after a relaxing bath.
Add Greenery
Indoor plants have taken over the world of interior décor and can elevate your bathroom. They purify your indoor air, add some color to your space, and bring the outdoors into your home. They can instantly breathe life into a lifeless space. Your best options include orchids, pothos, and ferns.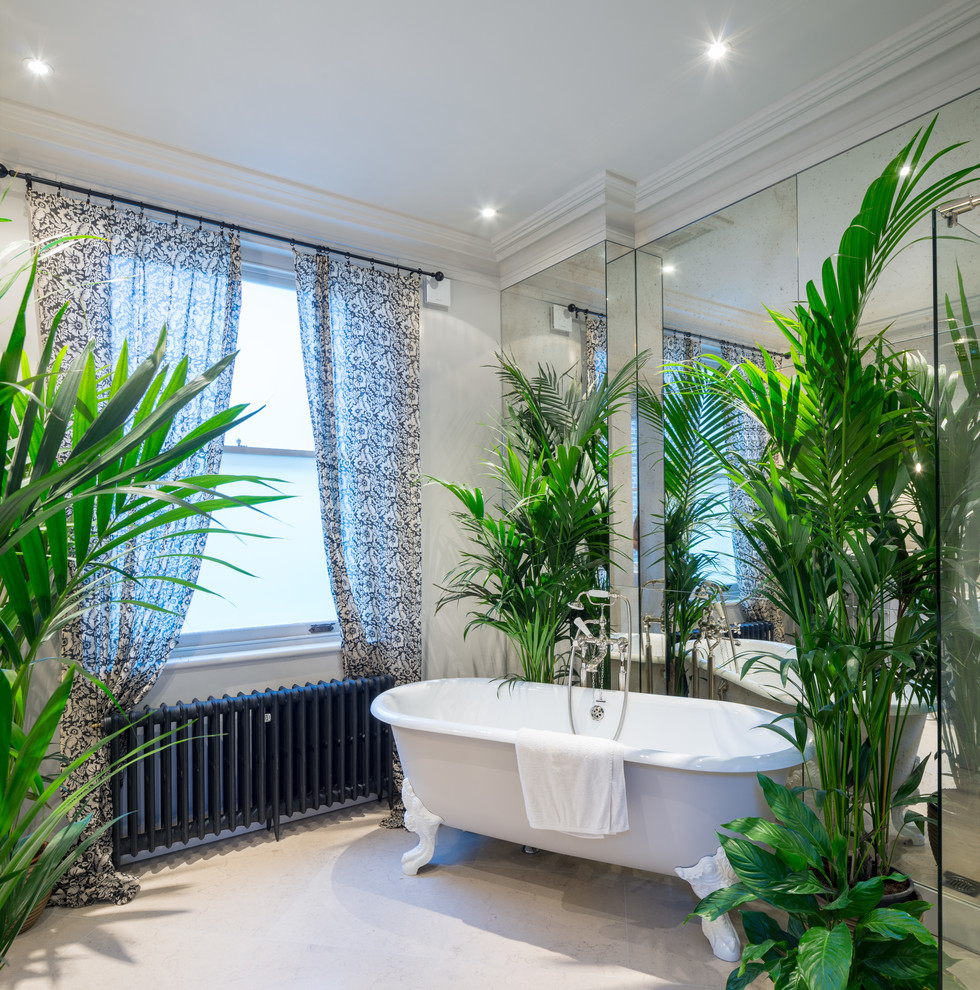 Conclusion
Standalone bathtubs are beautiful and convenient. They can add a feel of luxury into an otherwise average bathroom. They come in versatile shapes and sizes that can be easily integrated into your home. If you plan on reselling your home, these tubs can improve its resale value.
Other ways to make your home appear more luxurious include adding greenery, upgrading your tapware, and investing in new towels and a heated towel rack.
2013 © YourAmazingPlaces.com
All materials, unless otherwise noted, were taken from the Internet and are assumed to be in the public domain. In the event that there is still a problem or error with copyrighted material, the break of the copyright is unintentional and noncommercial and the material will be removed immediately upon presented proof.
Back to Top ↑