Even if you tend to have guests visiting for dinner on rare occasions, the choice of furniture you make for your dining room can be more important than you think. It may seem easy enough to pick out the first dining set you see at a store or online, but there is a bit more to it than that. Using some tips from the interior design industry, you can choose the furniture that accents your home beautifully.
Spacing Guides
There are no formal guidelines for spacing your family or guests around the dining room table. However, your preferences in this category can help you narrow your search and find the type of furniture that fits your wants. You could go with a standard size and shape for the table here, but perhaps you would like a more intimate setting. For an atmosphere that has a bit more camaraderie, you might choose a u-shaped table that can encourage greater socialization. For a larger dining room, a rectangular shape may be what you need.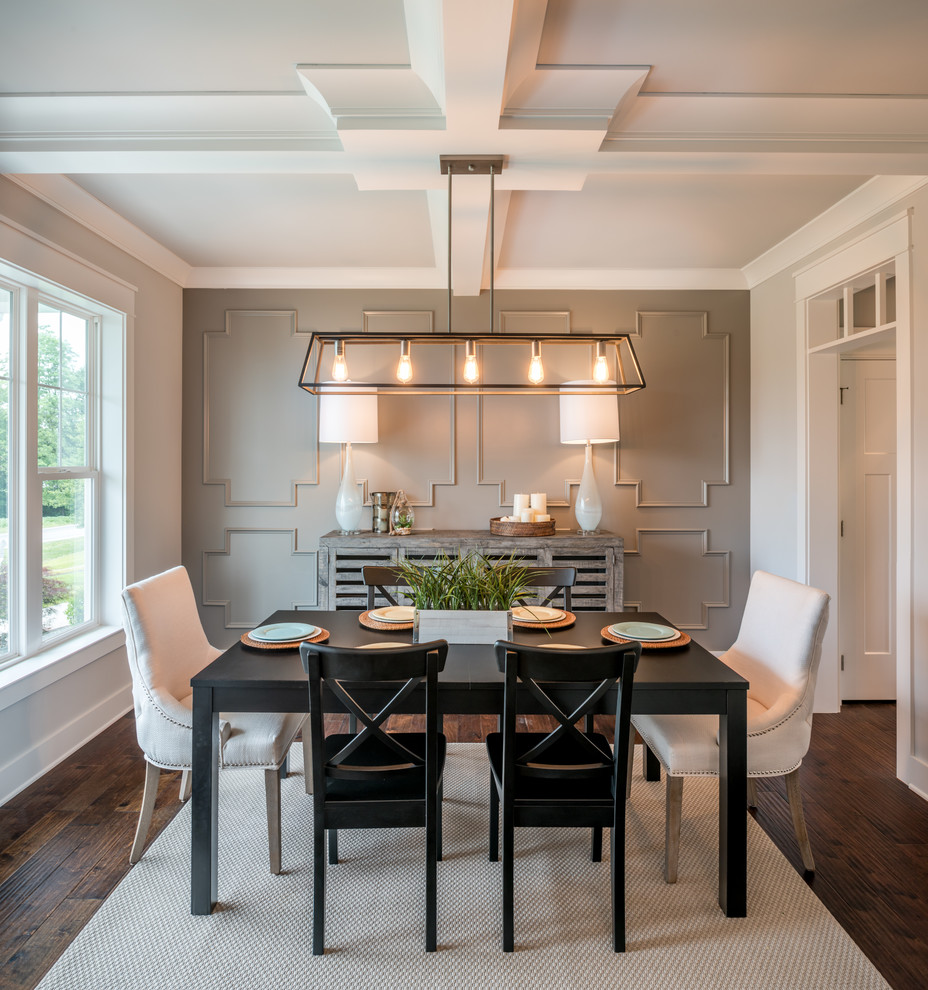 Styling
This tip can depend on the overall style or decor of your home. It is possible to have some dining room furniture that will contrast nicely with the look and feel of your house. However, it can be safer to go with options that match the atmosphere of everything else. You may want a traditional set of furniture carved from some nice wood, but there are modern options in sleek metal or with glass tops as well.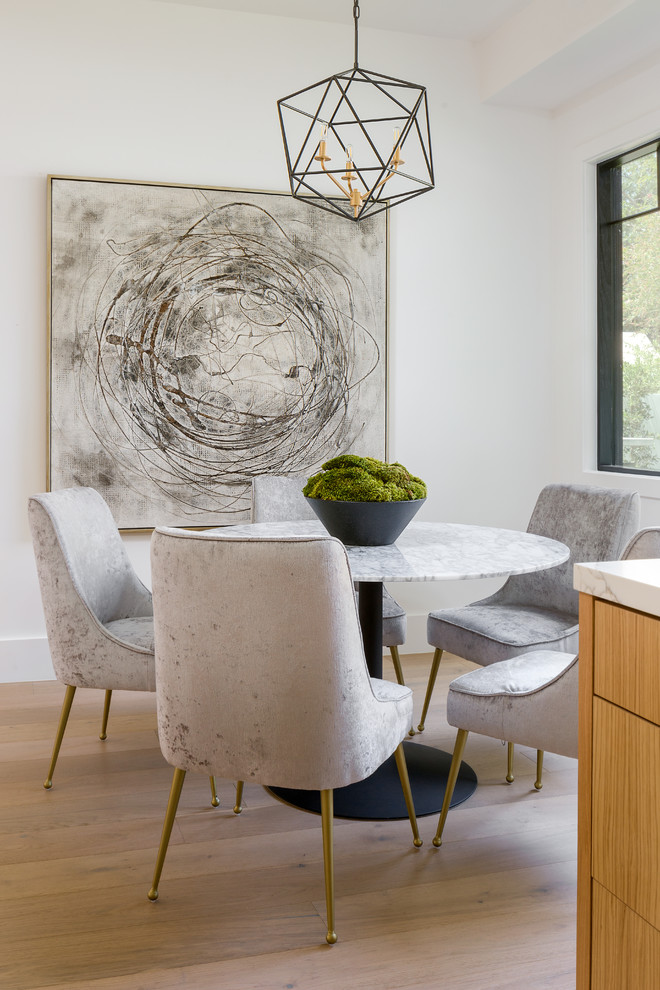 Photo by Kevin Edge Photography
Chair Criteria
Matching furniture sets still exist, but they aren't as expected as they once were. If you've already decided on your table, there are a few things to keep in mind when you're looking for chairs to go with it. Height clearance is an important consideration here. Your guests or family should be able to sit comfortably and not feel as though they are too high or low when pulled up to the table. If you have kids, materials that are both durable and easy to clean might be another thing to put on a chair checklist. Don't be afraid to think outside the box and incorporate stools or benches as well.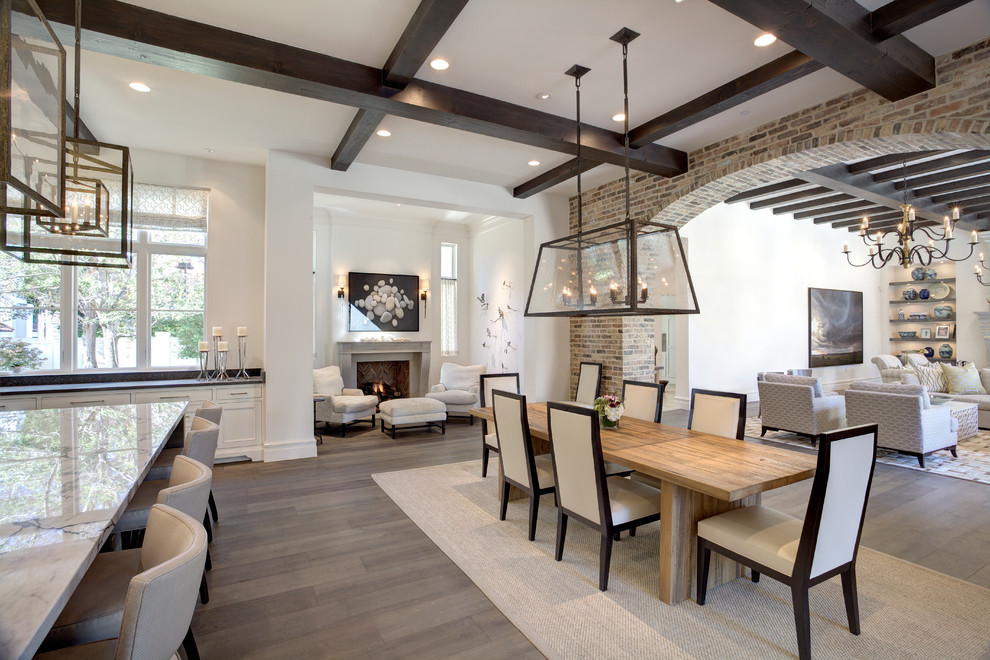 Color Choices
Color is one of the areas in which getting creative can have surprising results. If you go for a modern table in muted silver or black colors, you might contrast that with large chairs in bright, fun patterns that help make the room pop when guests walk in. The addition of artwork on walls or an area rug under the table can also influence the colors you choose for the furniture.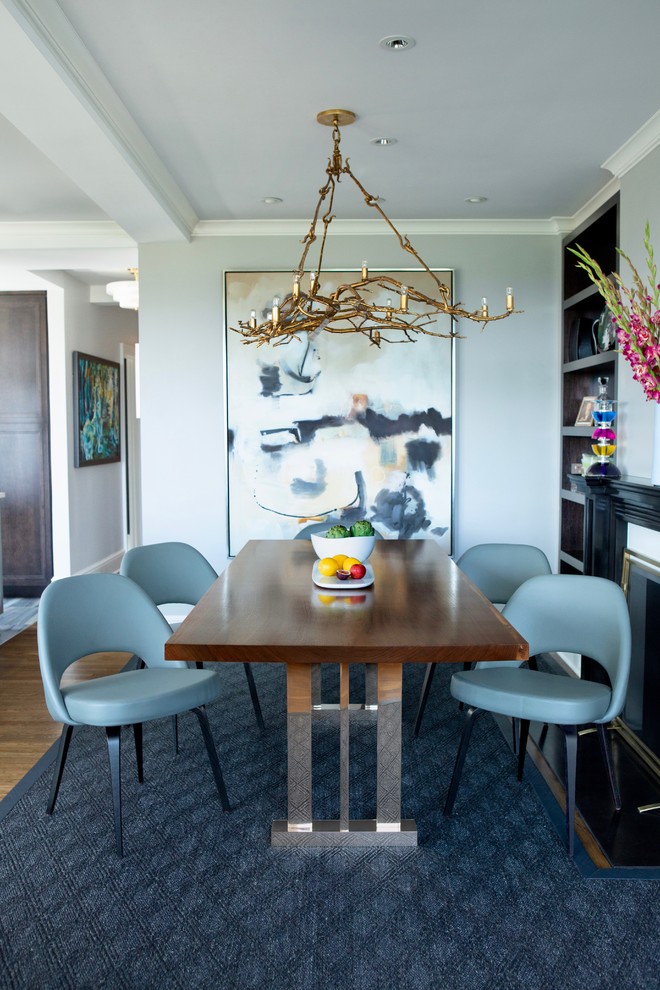 Photo by Julia Metcalf Architecture & Interior Design LLC
You might be facing a move to a new home or hoping to swap out some of your current pieces. Perhaps this will be the first time you've had a dedicated room for sharing meals with others. Whatever the case, combining some of the strategies above could help you find the right furniture for your needs. In addition to the standard parts of a dining set, consider a matching storage piece that you can use to hold dishes or to display decorative things.
Author Bio
Meghan Belnap is a freelance writer who enjoys spending time with her family. She loves being in the outdoors and exploring new opportunities whenever they arise. Meghan finds happiness in researching new topics that help to expand her horizons. You can often find her buried in a good book or out looking for an adventure. You can connect with her on Facebook right here and Twitter right here.