Types of Furniture to Consider When Redecorating Your Living Room
For many people, redecorating any area of their house is an exciting experience because it's a chance to display creativity and create some welcome change. A home typically should reflect the personalities and styles of those who live inside, and those styles and personalities are subject to change all the time. However, there are some basic elements each home needs no matter your tastes. This is especially true when you're redecorating a space like the living room, which sees a lot of use whether you're in it alone, spending time with family, or entertaining guests. If you're preparing to redecorate your living room, consider some of the best ways to get started.
Dual-Purpose Tables
Consider the functionality of your home. If you have children, consider whether they prefer to do their homework in the living room. You might work from home and prefer to function in the living room. A foldable wooden table might be wise for your living room. Alternatively, a dual-purpose coffee table is an excellent functional piece. If you have little children who play with their toys in the living room, keep things clean and organized by purchasing a coffee table that contains built-in storage.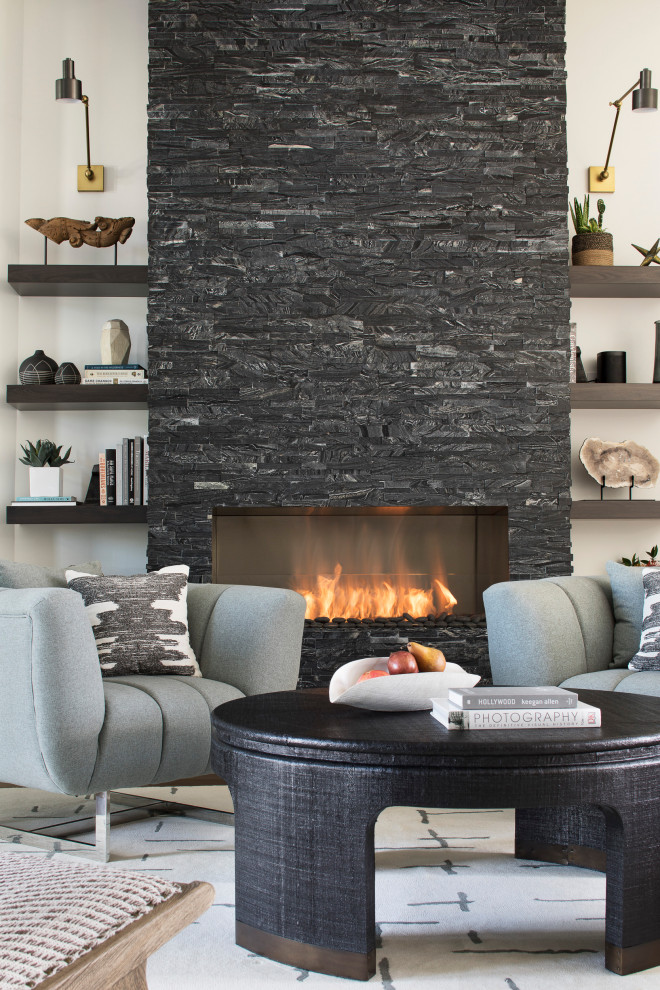 Comfortable, Versatile Seating
Whether you have a small family or a large one, comfortable seating is essential. Your home is a space where you should feel relaxed. By purchasing plush, comfortable couches, you'll be able to put your feet up and read a book, take a nap or enjoy a show either by yourself or in the company of others. Sectionals are especially great for those who want to have some space and versatility in their seating options since you can rearrange your seating very easily. Depending on the specifications of the sectional and the living room, an entire family can comfortably relax in one with room to spare.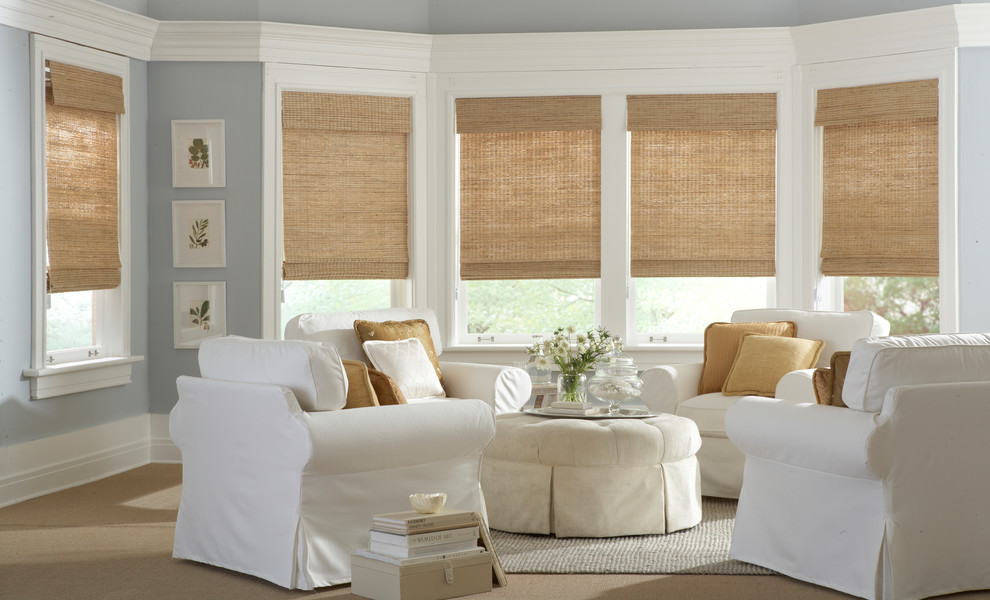 Shelving
Some people love the look of built-in shelving on their walls. Others like to mount bookcases to the walls and fill the otherwise empty space. Floating shelves are also a chic and trendy look to consider as well. Shelving can display everything from family photos to your family's book collection. It's also an excellent opportunity to store items.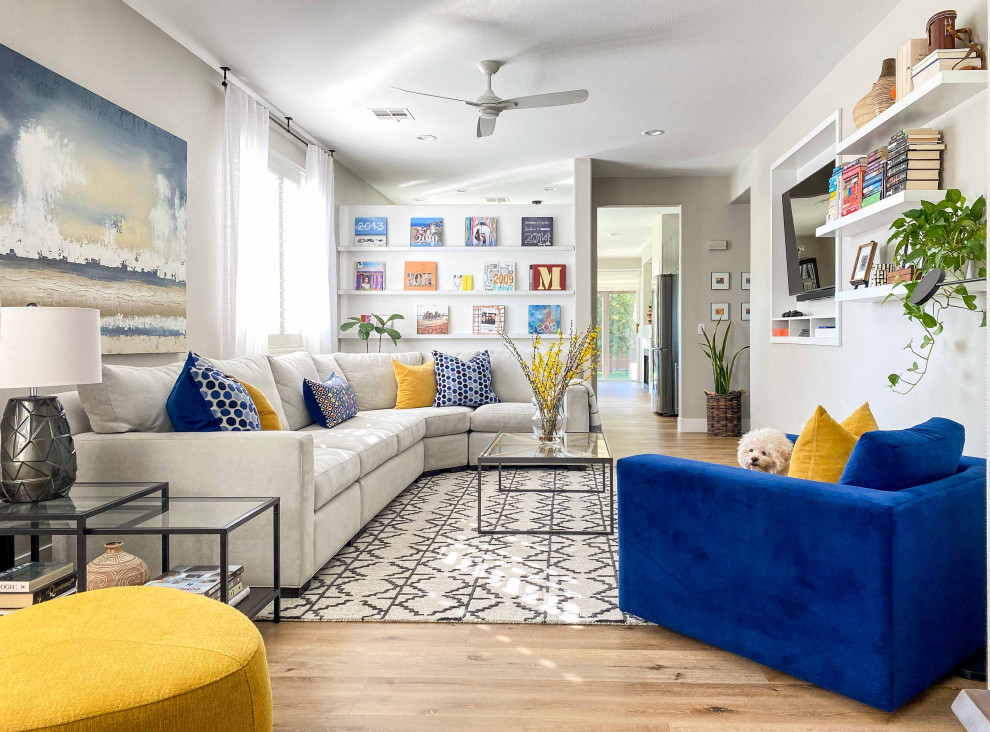 Photo by Sandra Mijan, Dress Your Space
Area Rugs
Area rugs tie a room together. Without a great area rug, each piece of furniture looks as though it's on an island of its own. When you're looking for a good area rug, be sure to choose an option that's big enough for the room. Take measurements of your room and the rug to make sure the rug pulls everything together correctly.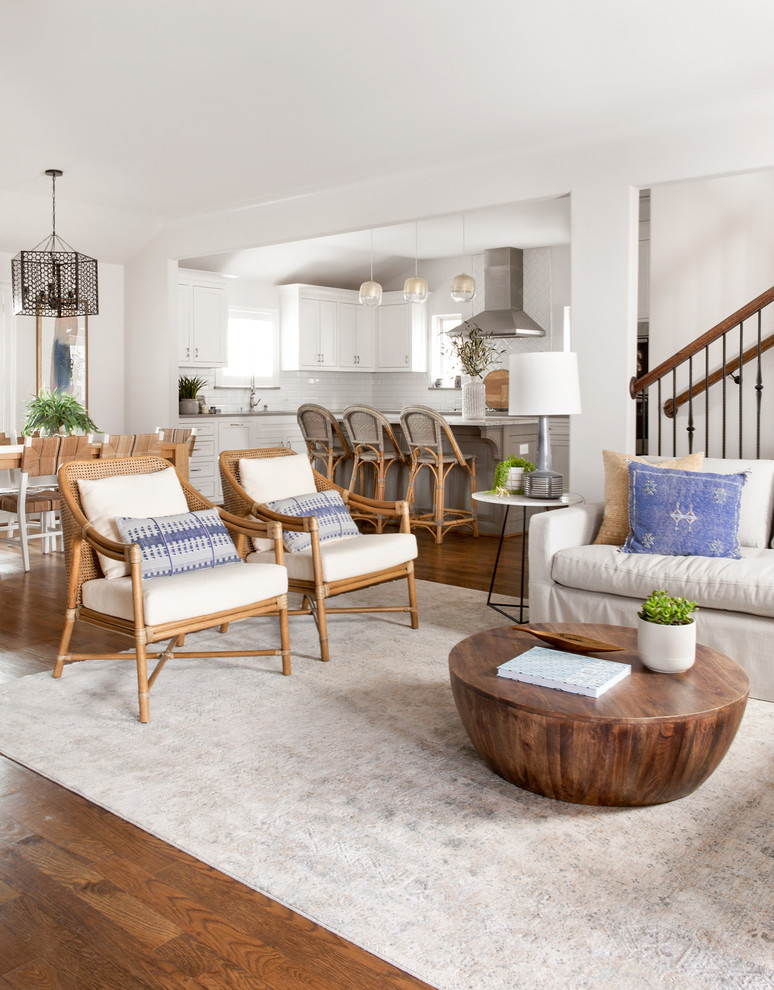 If you need inspiration, start with a template. Take photos of your living room. Peruse sites like Instagram and Pinterest in order to find living rooms that catch your eye. Once you've developed a group of pictures, point out the commonalities among them. Begin to decorate with that vision. Once you combine your vision with the types of furniture that fit your budget, you'll be able to create a stunning finished product.
2013 © YourAmazingPlaces.com
All materials, unless otherwise noted, were taken from the Internet and are assumed to be in the public domain. In the event that there is still a problem or error with copyrighted material, the break of the copyright is unintentional and noncommercial and the material will be removed immediately upon presented proof.
Back to Top ↑