Why Decorative Metal Panels are a Must-Have in Modern Interior Design
In the realm of modern interior design, homeowners and designers are continually seeking innovative ways to infuse spaces with style, functionality, and personality. One trend that has gained significant traction in recent years is the use of decorative metal panels. These versatile and visually appealing elements have proven to be a must-have in contemporary interiors, offering a myriad of benefits that go beyond mere aesthetics. In this blog post, we will explore the reasons why decorative metal panels have become an essential component of modern interior design.
Unmatched Aesthetic Appeal
Decorative metal panels bring a distinctive and captivating charm to any space they adorn. With an extensive range of patterns, textures, and finishes available, these panels can effortlessly complement any interior style – from minimalistic and industrial to luxurious and eclectic. Their ability to add a touch of sophistication, elegance, and visual interest makes them a preferred choice for designers and homeowners alike. Associated Metalworks aims to offer a complete range of metal manufacturing services to support the needs of a varied consumer base.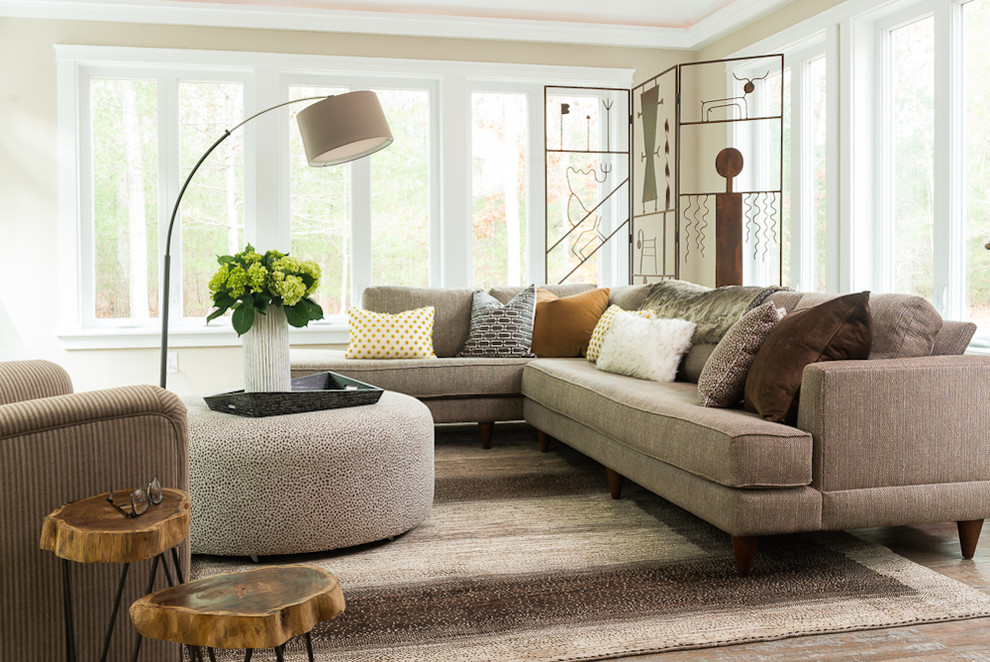 Photo by Elissa Fenster Interiors
Versatile Design Element
One of the most significant advantages of decorative metal panels is their versatility. They can be utilized in various applications throughout the home, from accent walls and room dividers to cabinet fronts and backsplashes. Whether you wish to create a striking focal point or add subtle embellishments, these panels can seamlessly adapt to your design vision, making them an ideal choice for any room.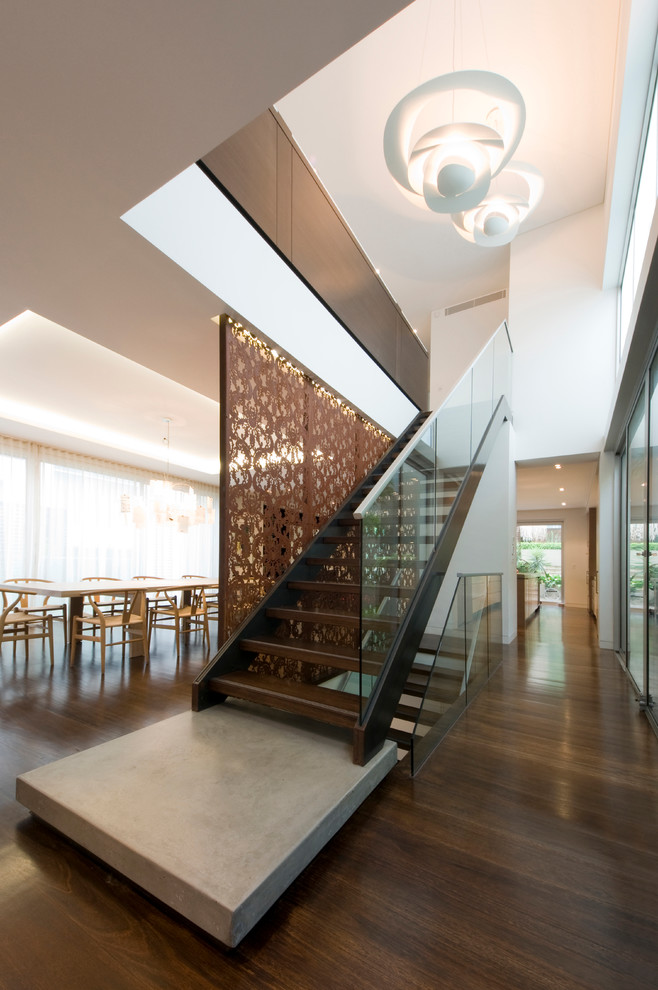 Photo by David Edelman Architects
Amplifying Natural Light
With the rising popularity of open-plan living spaces, natural light has become a prized asset in modern interior design. Decorative metal panels can play a pivotal role in enhancing the play of light and shadow within a room. When used strategically, they allow light to filter through in fascinating patterns, casting captivating shadows that animate the surrounding space. This interplay of light and metal not only adds dimension but also creates a unique ambiance that is both inviting and modern.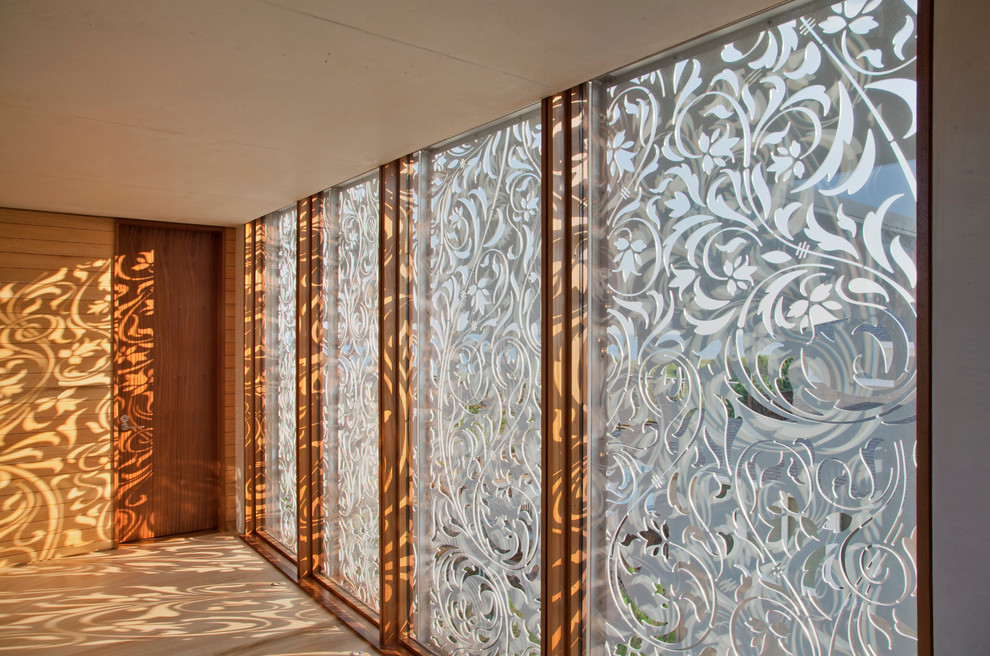 Photo by aamodt / plumb architects
Durability and Low Maintenance
Decorative metal panels are engineered to withstand the test of time. Crafted from high-quality materials, they are durable and resistant to wear and tear. Moreover, they require minimal maintenance to retain their luster and appeal, making them a practical choice for busy homeowners seeking enduring beauty in their spaces.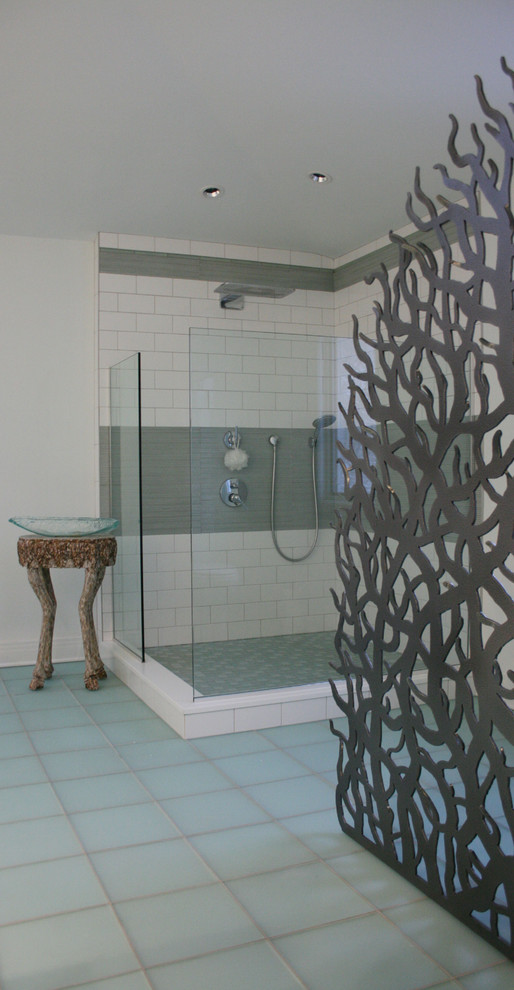 Sustainable and Eco-Friendly
In an era where sustainability is at the forefront of design considerations, decorative metal panels offer eco-conscious individuals an excellent option. Many metal panels are made from recycled materials, and their longevity minimizes the need for frequent replacements, reducing overall environmental impact. By choosing these panels, you can seamlessly integrate sustainability into your interior design, contributing to a greener and healthier planet.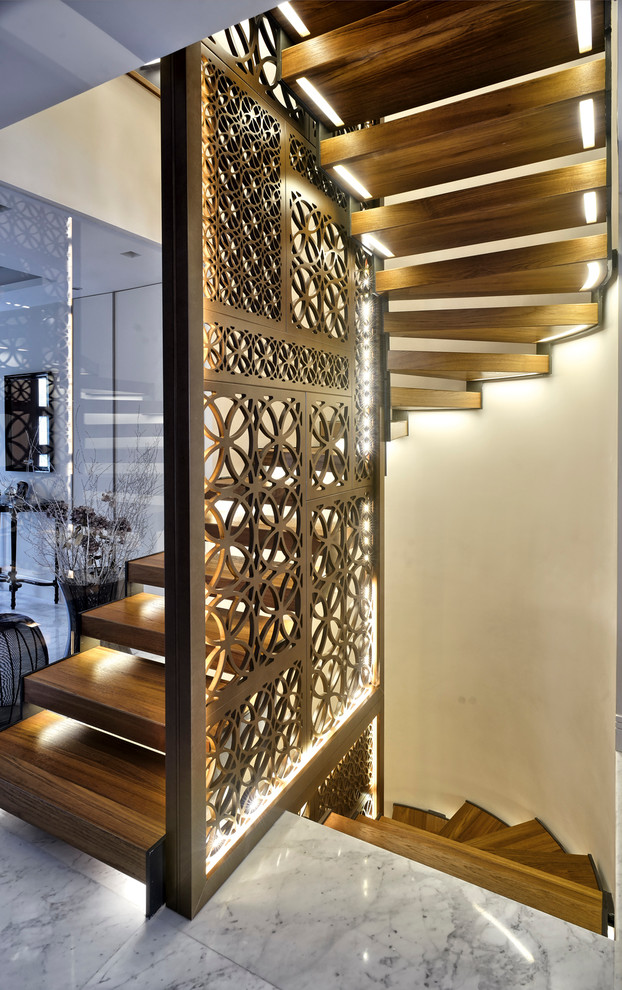 Photo by Erol Sevimlisoy Emrah Sevimlisoy SevimliMimarlik
Acoustic Benefits
Beyond their visual allure, decorative metal panels can also serve a functional purpose by improving room acoustics. Metal has sound-diffusing properties that can help reduce noise reflections, providing a quieter and more pleasant living environment. For homeowners seeking a harmonious blend of aesthetics and acoustics, these panels can be a game-changer.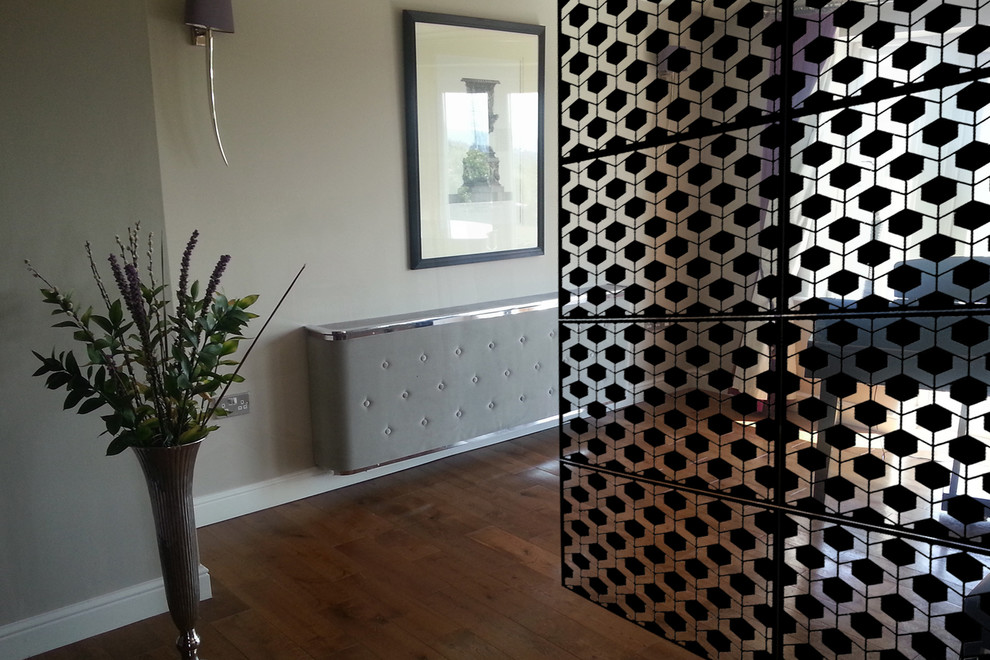 Conclusion
In conclusion, decorative metal panels have rightfully earned their place as a must-have element in modern interior design. Their ability to elevate aesthetics, versatility, durability, and sustainable qualities make them an attractive choice for designers and homeowners alike. By incorporating decorative metal panels into your interior spaces, you can create a harmonious balance between form and function, transforming your home into a stunning showcase of contemporary design prowess. So, why wait? Embrace the beauty of decorative metal panels and unlock the endless possibilities they offer to redefine your living spaces.
2013 © YourAmazingPlaces.com
All materials, unless otherwise noted, were taken from the Internet and are assumed to be in the public domain. In the event that there is still a problem or error with copyrighted material, the break of the copyright is unintentional and noncommercial and the material will be removed immediately upon presented proof.
Back to Top ↑