Reinvent and Refresh your Home with these Interior Design Trends for 2021
Home decor evolves, and it's no surprise that people are diversifying the functionality and comfort of their spaces, now more than ever before. Life in quarantine has allowed us to focus on making our homes more practical and which reflects experiences. There have been some clear trends which were about making the house cozier, gorgeous and more inviting. To jump into the trends behind these changes, you can explore and source these trends from Interior products sourcing platforms. We've selected key emerging trends for 2021 that are sustainable, allow space to spark creativity, and make the most of the available space.
Houseplants
Houseplants have been more fashionable than ever. Indoor plants bring vibrancy and color to our homes at the same time, beautifying the space. They also refine the air and release oxygen. Placing some house plants around the house can brighten up your home.
Style Up Your Home Office
In recent times, a home office is now essential and once a work-from-home area is established, setting up space means a need for design. Home office demand focus on uncluttered, minimalist setups but still has room to tuck away the formal look of the area.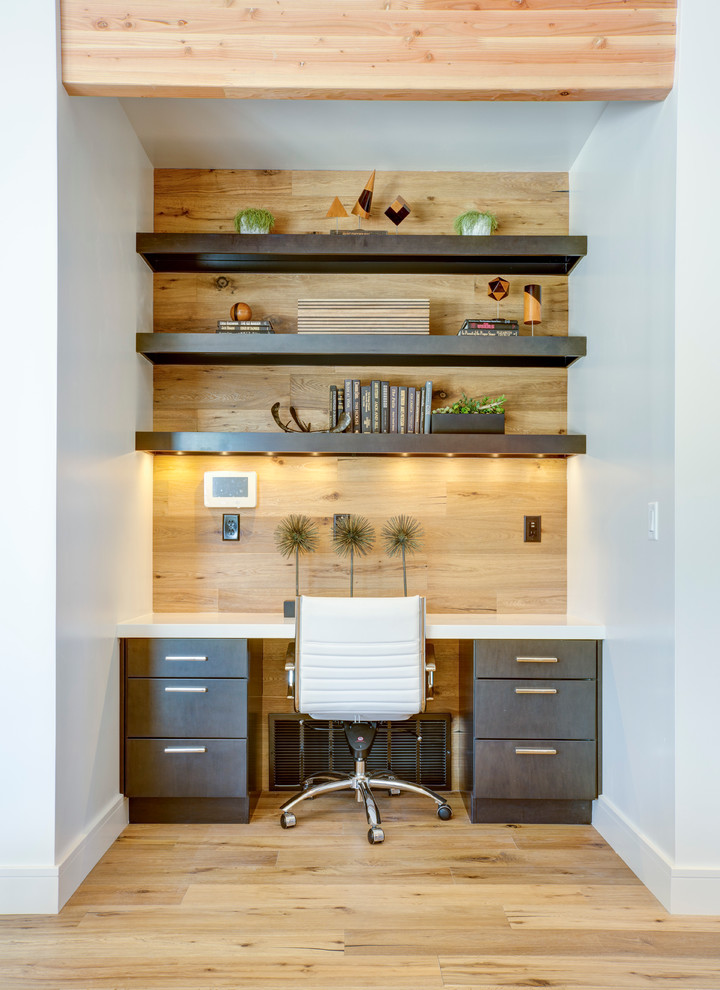 Photo by Blackbox design studios
Vintage
Vintage elements can be antique, repurposed, or retro. Using the right color scheme leads to a vibrant and cohesive aesthetic. The key to this approach is to provide plenty of contrast. Adding a few statement elements, such as vintage lighting or artifacts, help create a modern vibe. Placing Vintage pieces at home is the easiest way to merge sustainable products with your existing décor.
Shabby Chic but Stylish
Shabby Chic echoes luxury and elegance if done the right way. Sourcing decorative accessories to create the feel of timeworn opulence does the trick to make this trend. Elements like worn-out paintwork and dwindled fabrics add to the charm. The key is to recreate a mature look in your home that is unrefined and delightful.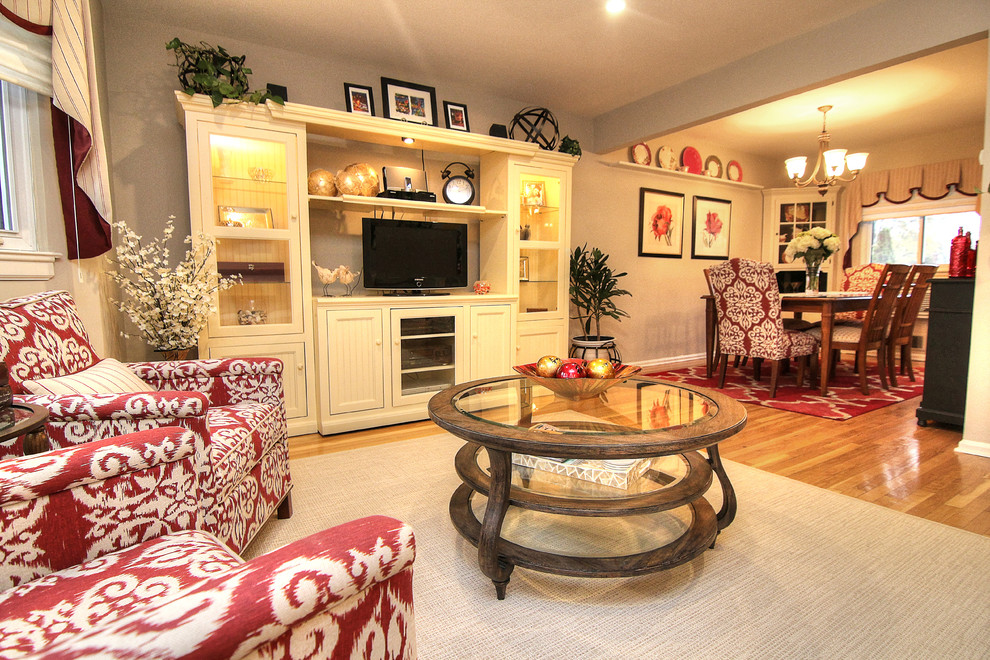 Earthy & Grounded Shades
Choosing color tones with hints of rusts, warm greens, deep reds, and browns make the space comforting, welcoming, and homely. Earthy and grounded tones remind us of life outside the home, creating elements that cohesively blend interiors with nature.
Photo by Tara Seawright Interior Design
Bathroom styles mixing Modern With Vintage
This trend is gradually getting popular as people are looking out for something different from the traditional monochrome and contemporary bathroom styles. This eclectic style trend demands elements like ornate mirrors, vintage chairs, and a pop of color. An instant way to recreate this trend is by placing a large mirror with a burnished copper frame in your bathroom.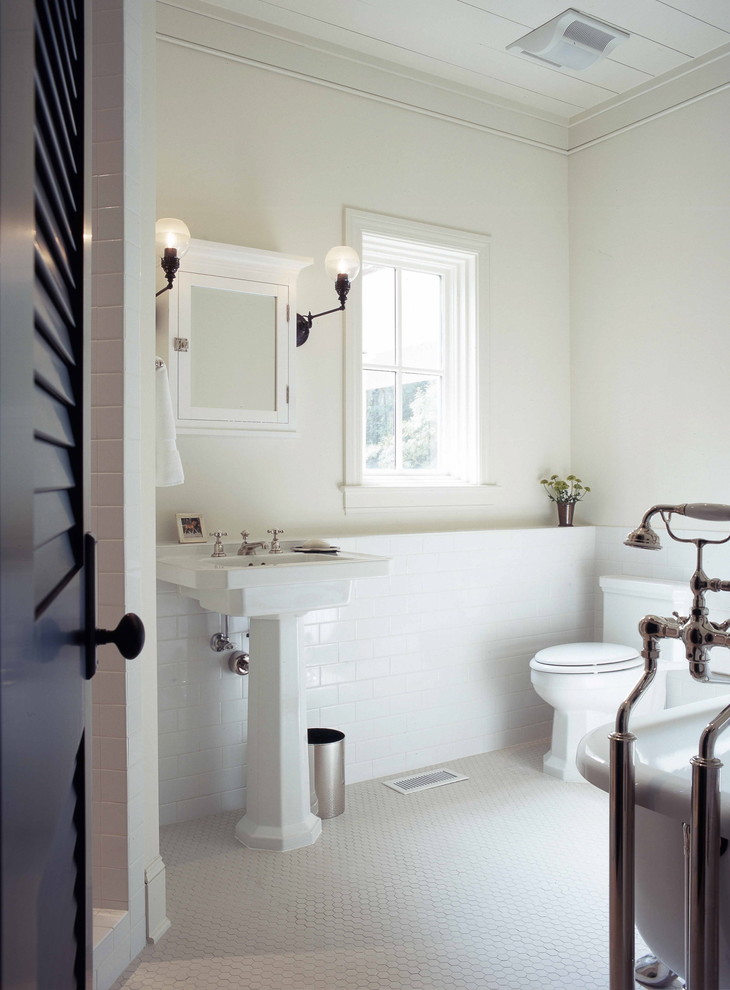 Global Influence
The Global Influence highlights elements made of wood or is weaved in home accessories. Travel inspired artwork is another easy way of showcasing the Global Influence trend. An easy way to bring global influence into your home is by incorporating various world-inspired pieces into your space. You may display mismatched furniture and artwork with variations of color, pattern, and detail for a cohesive look.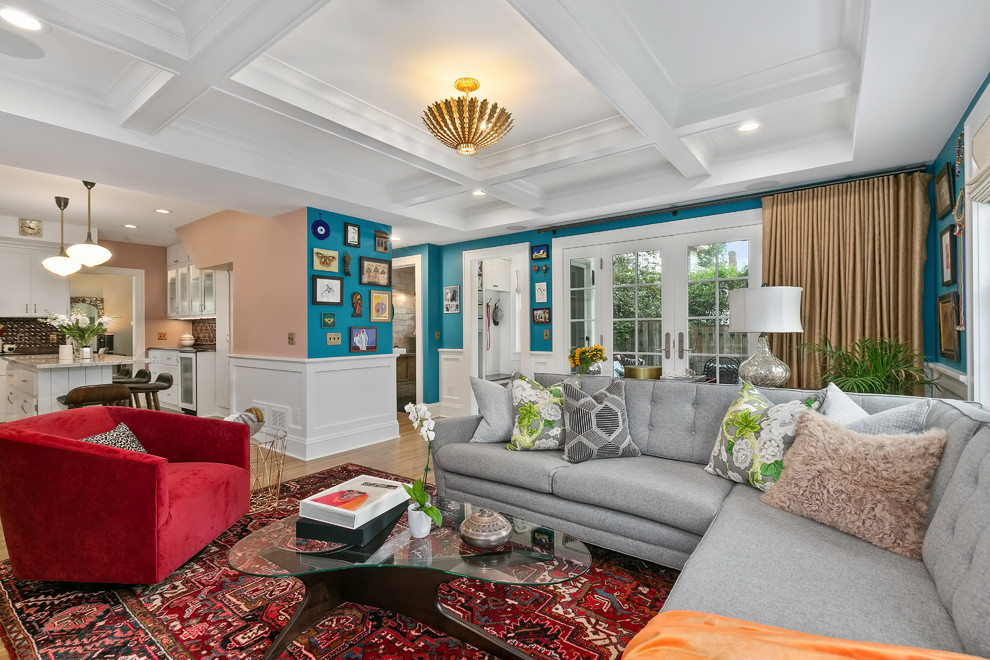 Embrace The Cottagecore Trend
This is a much loved, effortless, and naturally elegant trend. It is a much-loved trend for people with the country and contemporary homes as it is wholesome, pastoral, and based around rural life. Quirky elements and kitschy décor fit well in this trend. It is an easy way to bring nature indoors as it reflects a comforting feel.
Photo by Jess Cooney Interiors
It is anticipated that the year ahead will open doors for increasingly multifunctional spaces, global influences, and personalization. Tell us about your favorite pick?
Author Bio
Vivek is a global sourcing expert and has worked with and assisted clients with their sourcing requirements for 1000+ projects in his 15+ years in the industry. With the aim to fulfill the evolving needs and demands of architects, interior designers, project managers, and HNIs, he started Arcedior – the most loved, curated products platform with 50,000+ products from 500+ brands spanning 30 countries. Being a design enthusiast with an eye for details, he also started a group on LinkedIn called 'Design Leaders Roundtable – A Collaborative Community for Architects & Interior Designers' which now has over 4K members. In his free time, he loves to travel with his family.
2013 © YourAmazingPlaces.com
All materials, unless otherwise noted, were taken from the Internet and are assumed to be in the public domain. In the event that there is still a problem or error with copyrighted material, the break of the copyright is unintentional and noncommercial and the material will be removed immediately upon presented proof.
Back to Top ↑