One of the most challenging decisions all new homeowners will face is choosing what type of flooring to install. Investing in small improvements such as repainting the walls or changing the locks is not as overwhelming as finding the best flooring option. But, that doesn't mean that you have to live with your old carpeting for the rest of your life. Once you install new floors, you won't have to worry about replacing them for the next ten years.
There are various flooring options on the Australian market, and some of them are more affordable than others. The right flooring option will improve the quality of your life and give your home interior a significant upgrade. That's why it's essential to invest in research and learn about different types of flooring before you make a final decision.
Bathroom floor tile
It's vital to understand that installing one flooring option in your house is not the most practical idea. Some materials are less resistant to moisture, which is why you need to be careful when choosing the new flooring for your bathroom. For example, hardwood floors can improve your kitchen design, but they're not suitable for bathrooms because they're not water-resistant.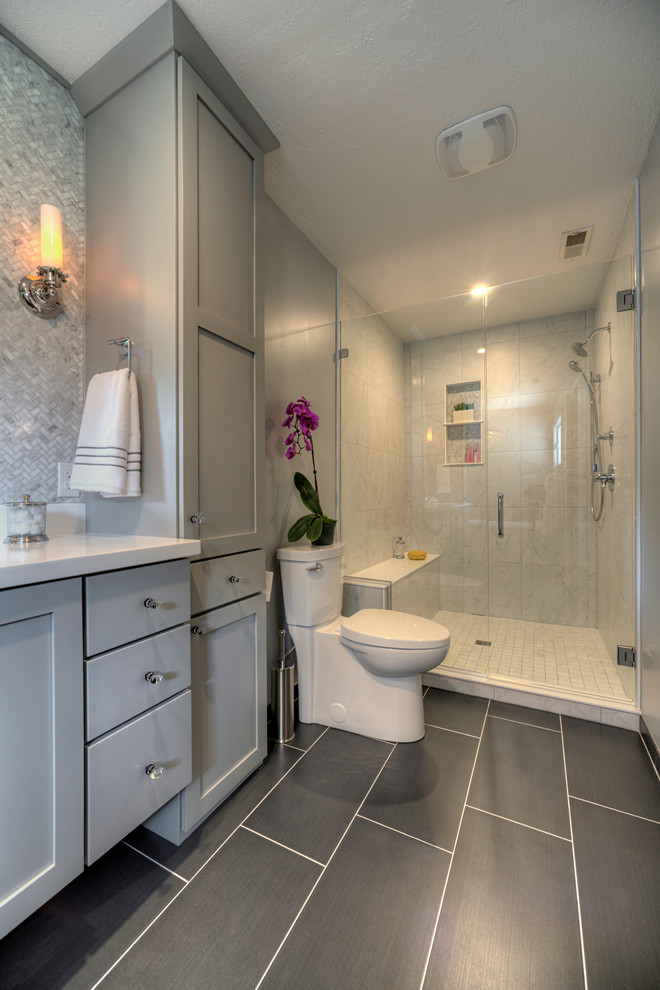 Opt for waterproof flooring such as vinyl or tile if you want to avoid costly repairs in the future. Glass tile is durable and stylish, and in most cases, it's one of the cheapest options on the market. Tile is easy to clean, and you can choose between a variety of styles that will blend well with your bathroom design. It's advisable to invest in this makeover before you move into your new house because you won't be able to use the bathroom until the builders complete the project.
Best flooring for kitchens
For people who don't understand basic concepts of interior design, choosing the best flooring for their kitchen can be challenging. A lot of families tend to gather in the kitchen, which makes it one of the busiest room in the house. That's why it's vital to opt for durable materials such as hardwood or cork. Hardwood is one of the best flooring types, but investing in this option can poke a hole in your budget. It combines low-maintenance with durability, which makes it ideal for modern families.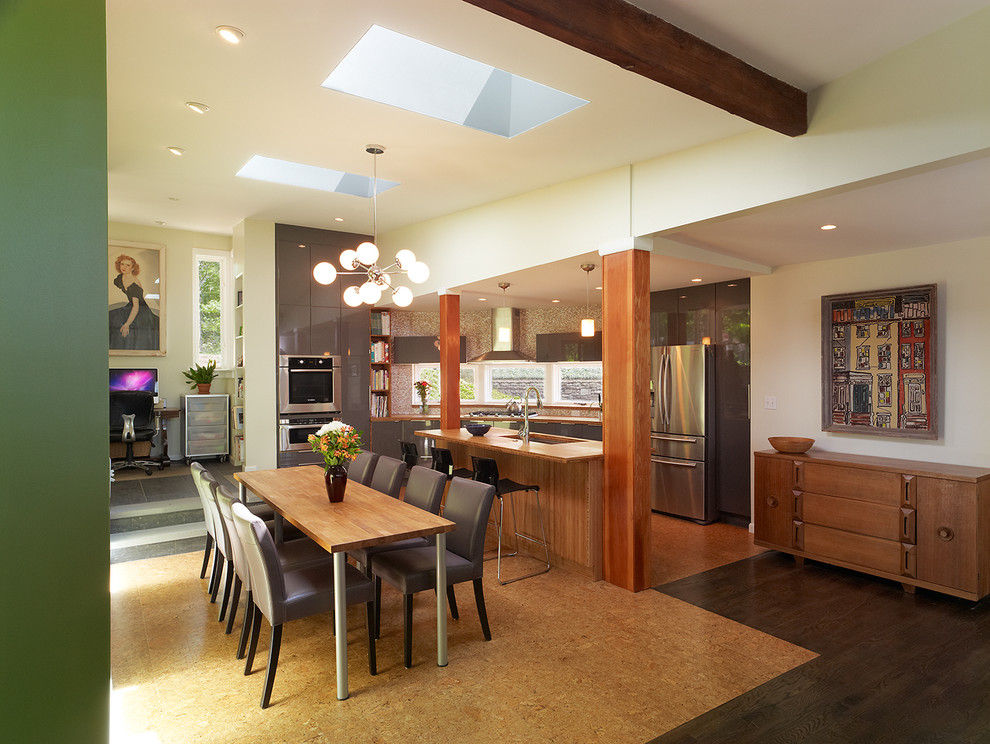 Cork, on the other hand, is waterproof, and installing it around the kitchen sink is a smart move. If you're looking for a fire-resistant material, cork is one of the best options. It can be durable if you learn how to maintain it, but if you don't take proper care of it, you will have to invest in minor upgrades in the future.
Living room flooring trends
Investing in living room renovations can be both fun and challenging. There are many options to choose from, and interior designers are always finding new ways to combine new elements and make innovative flooring options acceptable for this area of your house. Think about your lifestyle and daily routine before you choose the best flooring option for your living room. Stone tiles will add a special touch and enhance the living room design. However, stone tiles are very expensive, and they're hard to maintain. If small damages occur, it will be difficult to fix them. After a few years, you'll notice scratches or cracks, which is why it's advisable to invest in more durable options.
Photo by Connecticut Heritage Homes Inc
Scout for the best timber flooring Sydney can offer, and give your living room an affordable makeover before you move in. Timber contributes to healthier air in your living room, because these flooring options don't tend to accumulate allergens. You won't have to invest in hazardous chemicals to clean it, and you will be able to spruce up your home for a low price.
Popular bedroom flooring materials
Your bedroom should be a safe space. It's a place where you rest and start your day, which is why it's advisable to choose a comfortable flooring option for this area. Carpet is one of the best flooring types for your bedroom because it provides thermal insulation. You won't have to turn on your thermostat every time you get out of your bed because carpet will help you maintain a comfortable temperature during the night. There are various designs and patterns to choose from, which allows you to find the perfect flooring style for your bedroom.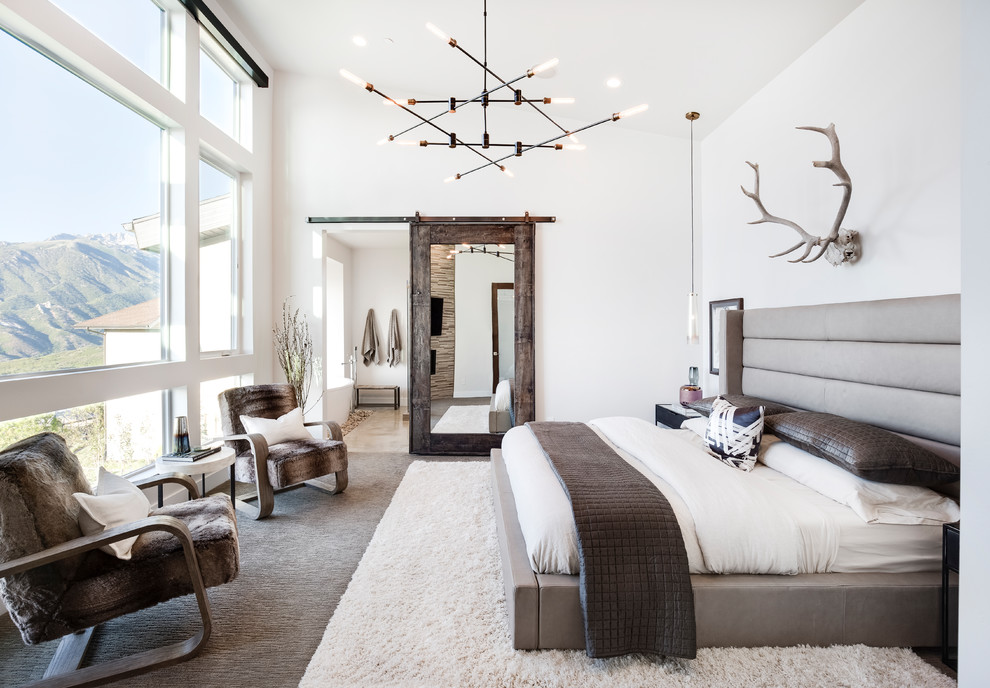 Photo by Ezra Lee Design+Build
Vinyl and laminate are also decent options because they're durable and easy to clean. Opt for flooring that allows you to comfortably walk around your bedroom even when you're not wearing your favourite slippers.
Conclusion
Investing in renovations after you buy a new house can be daunting. Try to stay focused on the most challenging and urgent task and postpone other projects if you're worried about your financial health. Choose the flooring options based on your needs, and you will be surprised to see that you don't need to invest a lot to create comfortable and welcoming indoor areas.
Author Bio
Jasmine Anderson is a Sydney based lifestyle blogger and a toddler mom, with a Fine Arts Bachelor's degree. Expressing herself through different mediums is what keeps her spirit bright. She loves to spend quality time with her family, go thrifting, and spend just a little bit too much time on the internet. Twitter: https://twitter.com/AndersonJess_AJ