Every once in awhile we all wish to upgrade some of our household goods, for example, mattresses. Good quality mattresses cost a fortune, but here are a few guidelines that can help you save some cash when buying a new mattress.
Direct-to-Consumer Mattresses: Giant Savings, plenty of choices
In this internet age so many purchases are made online, including clothes, shoes, garden tools and so much more. Mattresses can also be purchased online, and at affordable prices too. Some of the advantages of shopping for a mattress online besides the affordable prices is the increased selection that online shopping brings. Online stores have a wide selection of mattresses to choose from, all at affordable prices. Another advantage of shopping online the convenient return policies which allow you to shop without fear. Online shopping also saves you the hassle of having to deal with the pressure of salesmen and also saves you a great amount of time and energy that would have been otherwise spent in going to a store and delivering your own mattress home.
There are a lot of online stores that offer good quality, affordable mattresses [leading online mattresses] like Saatva, Leesa, Casper and Tuft and Needle, all of which are highly recommended. These sites are a great place to start while searching for a mattress.
Ask for freebies
After paying for the mattress, ask for free items from the store. Some stores may offer free bed frames while others may offer free delivery as a package deal after the sale of a mattress. Some may offer free pillows or even a free mattress pad if you ask them. Having these free extras for your purchase can help you save a considerable amount of money.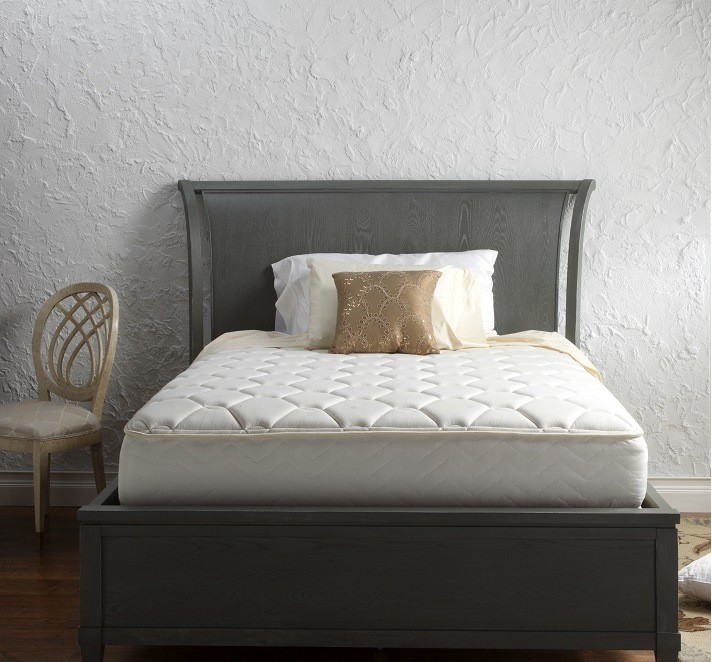 Photo by Foothills Amish Furniture
Negotiate on prices
Prices for mattresses are negotiable at many stores. Always ask for a better deal on the mattress you choose. Ensure that you remain casual and amicable while bargaining since this will make the atmosphere relaxed and it will enable you to negotiate reasonably with the seller. Moreover, remember to be polite. Make proper use of any running discounts or promotions running for mattresses at that time. Getting a discount on a new mattress can spare you a fair amount of money so it is recommendable to give it a try. In case of getting the new mattresses, you can check out mattresspicks.com.
Shop at stores that specialize in bedding
Stores that are dedicated solely to the sale of mattresses, bed sheets, pillows and other bedding material are the best to visit when shopping for a new mattress. This is due to the fact that staff at such stores are more attentive to the customer and are more willing to listen to the customer's needs. This will make shopping for a mattress at a bedding store a whole lot easier and productive as compared to shopping for the same at a local department store. Moreover, shopping at a store specialized for bedding will make it easier for you to bargain your prices and you will thus end up walking away from the store with a great mattress at a convenient price.