4 Updates You Should Look Into When Remodeling Your Kitchen
Since you might spend a lot of time in your kitchen, and since you might know that your kitchen has a big impact on the value of your home, you could be thinking about remodeling. You could be wondering which updates you should focus on when remodeling your kitchen; these are a few ideas.
New Countertops
First of all, if your countertops are old and worn out, it's a good idea to replace them. New countertops can really spruce up the look of your kitchen. They can make cooking and cleaning easier, too. For example, worn-out and scratched up countertops can be difficult to thoroughly clean, but this should not be a problem with brand new countertops. Depending on the type of countertops that you purchase, you might be able to prep meat and vegetables and place hot pans directly on the countertops, too.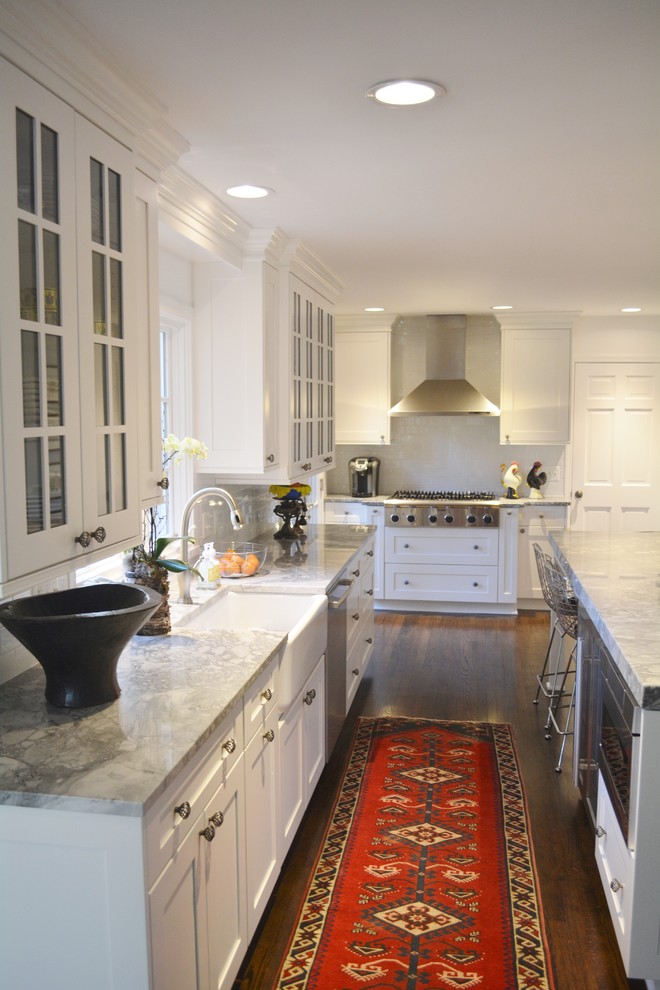 Photo by GITTLEMAN CONSTRUCTION
Garbage Disposal
If your home does not already have a garbage disposal, it's not a bad idea to consider buying one while you're working with a kitchen remodeling contractor. A garbage disposal can be installed under your sink and can be used to collect and grind solid food waste. Having a garbage disposal is a good way to prevent clogs in your kitchen sink.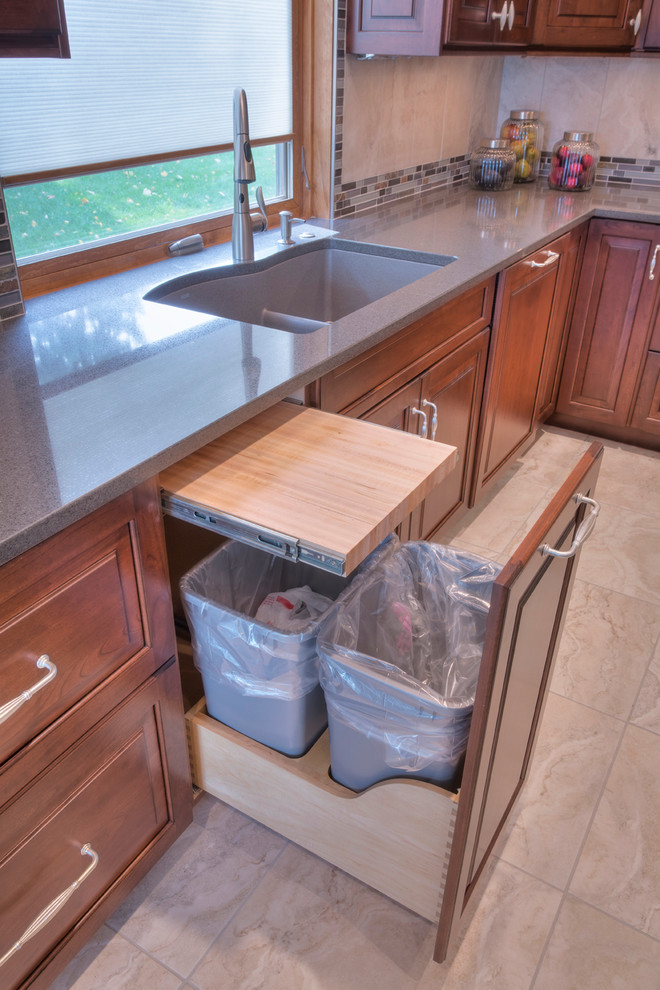 Photo by Lori Jolin Design, LLC.
New Appliances
When renovating your kitchen, it's a good idea to invest in new appliances if your existing appliances are more than a few years old. New appliances should really stand out when they're installed in your newly renovated kitchen. Additionally, you may be able to find appliances that will help you reduce the amount of energy and water that you use. The right appliances can make kitchen tasks much easier, too. For example, a good new dishwasher will prevent you from having to wash dishes by hand, and the right stove can help you prepare good-quality food more quickly and easily.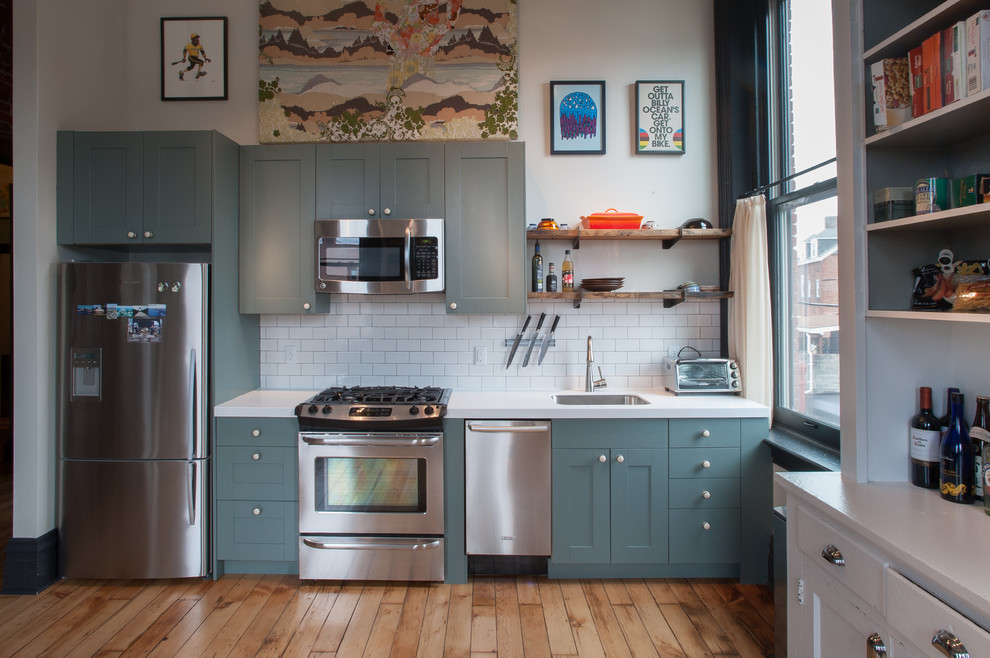 High Quality Paint
There's a good chance that you are planning on painting your kitchen during your renovation, and if that's the case, you should splurge on higher-quality paint if possible. No matter how hard you try to prevent messes when you're cooking, pasta sauce might splash on your walls, or your kids might touch the walls with chocolate-covered hands. If you choose a good-quality washable paint, cleaning up these messes should be pretty easy, and you shouldn't have to worry about stains.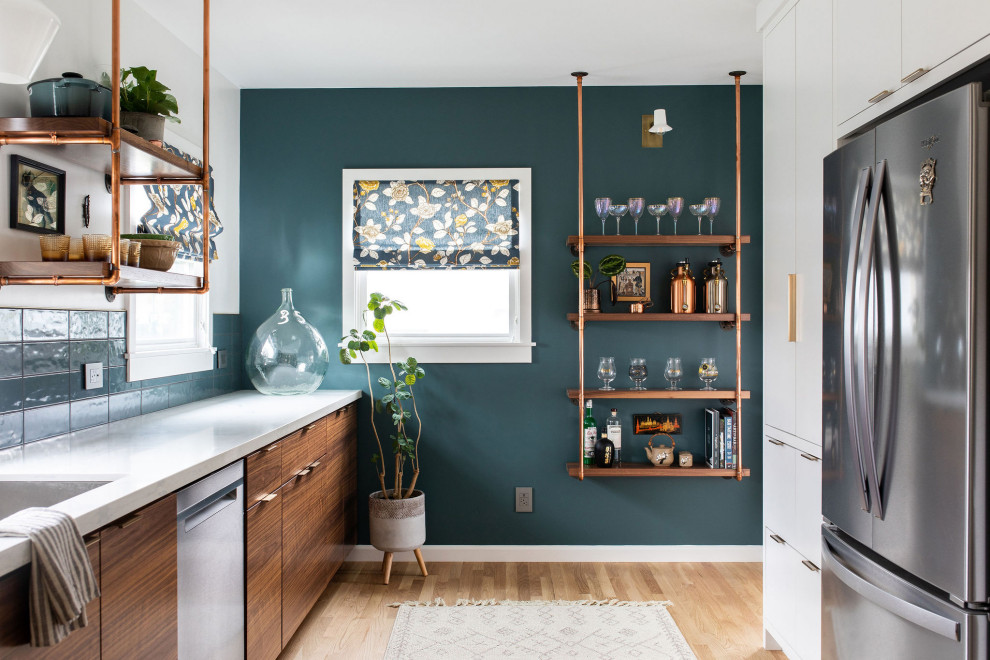 Photo by Molly Erin Designs Inc
As you can see, it's worth it to make a few specific updates to your home when you're renovating your kitchen. Once your kitchen renovation project is complete, you're sure to be glad that you made these changes.
Author Bio
Anita Ginsburg is a freelance writer from Denver, CO. She studied at Colorado State University, and now writes articles about health, business, family and finance. A mother of two, she enjoys traveling with her family whenever she isn't writing. You can follow her on Twitter @anitaginsburg
2013 © YourAmazingPlaces.com
All materials, unless otherwise noted, were taken from the Internet and are assumed to be in the public domain. In the event that there is still a problem or error with copyrighted material, the break of the copyright is unintentional and noncommercial and the material will be removed immediately upon presented proof.
Back to Top ↑