5 Most Creative Landscaping Ideas to Try at Home
Landscaping dates back as far back as the ancient Mayans. It was primarily done to make their immediate environment more pleasing to the eye. Most people, however, only associate landscaping with plants, but this art is not limited to those alone. While plants can play a huge role in creating a stunning outdoor space, the addition of structures and the changing of terrains also add to its beauty and function.
Today, landscaping includes planning, laying out, and constructing garden structures to improve the overall appearance and function of your home's surrounding space. There are landscaping architects who spend years studying the best plants and structures that go together. Homeowners can also avail of evergreen tree service to determine the best trees that will suit the landscape.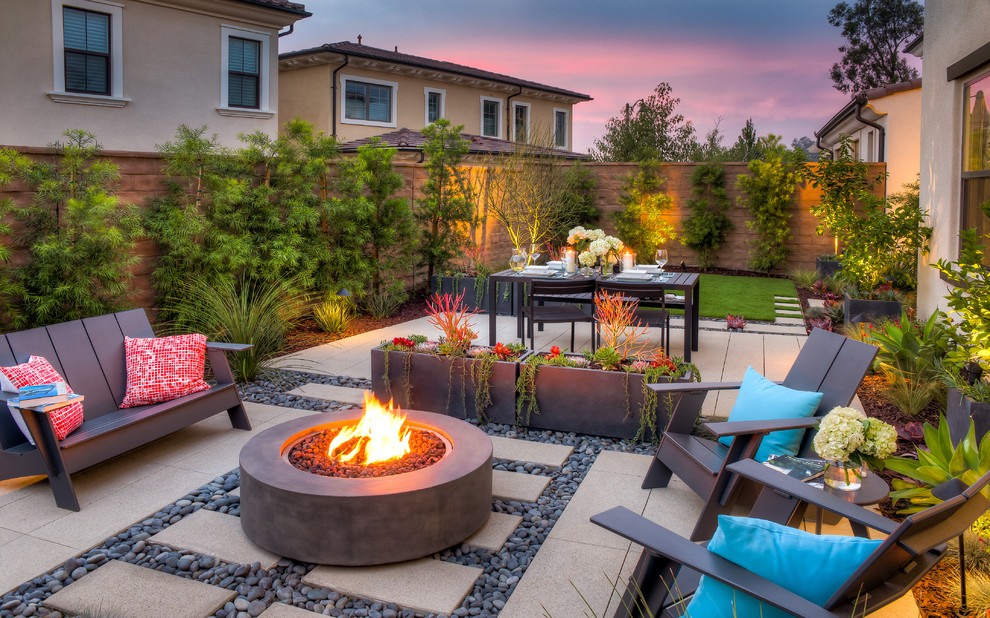 Photo by Studio H Landscape Architecture
Aside from the aesthetic value, landscaping is known for other benefits as well including the following:
Environmental – Unlike gardening, landscaping doesn't use as many chemicals. Part of the planning includes choosing plants that will thrive in your area, minimizing the impact on the soil and water. Some evergreen shrubs for shade can also encourage a healthy flow of oxygen in your property.
Health – The right landscaping encourages a healthier environment and offers a peaceful respite to clear the mind.
Economic  –  A beautiful and functional landscape increases the resale value of the property.
Whether your property is enormous or tiny, you can have it landscaped. Size doesn't matter. There are a variety of plants and decor that you can use for even the smallest garden — or even a balcony. Simple tree services offering evergreens or perennials combined with creative DIY decor can turn even small spaces into a functional and aesthetically stand-out home corner.
Here are some creative landscaping ideas that you can try:
Add an Interesting Feature Using Rocks
Rocks make for good landscaping materials. As they are naturally hard and textured, they can bring out the natural beauty of the plants and provide a good structure for fire pits, outdoor chairs and tables, plant boxes, and arches.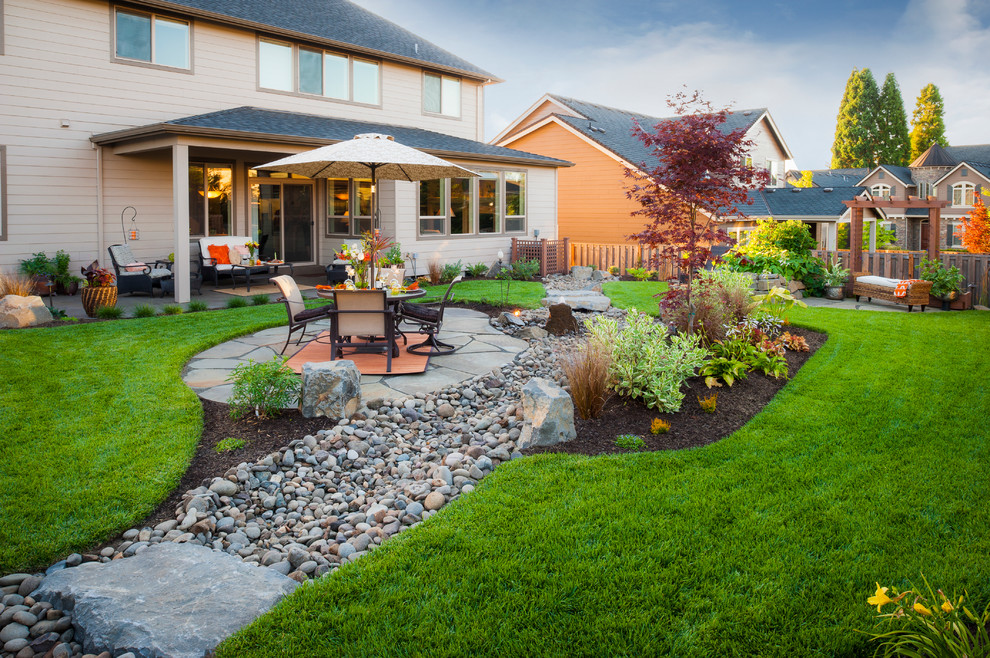 Photo by Paradise Restored Landscaping & Exterior Design
You will need big and durable rocks for hardscape projects like patio fire pits, stone tables and chairs, and arches. It will take some work to put them together and shape them as intended but skillful landscape architects and workers can turn them into functional accents around your home's open area.
The most common use of stones and rocks for landscaping is plant boulders. Small or big lawns can use this naturally sturdy material to reinforce smaller shrubs and herbs to keep them from eroding. Aside from reinforcing the plants, they also create a rustic aesthetic appeal to lush greens.
Make Use of a Rain Garden
A rain garden is an area in your landscape that collects water from roof downspouts and other structures. Instead of the collected water running into the sewer and contributing to sediments and pollution, it instead soaks the ground. It can save you water while allowing the sprinkler system in your Mississauga property to target specific areas. This area is a good spot to plant native grasses and perennial plants that could sip the water to grow. This technique lets you save money by opting not to build sewer ways in your landscaped area and you save on the cost of water as the plants would naturally thrive here. If you pick the right plants you can also attract insects like dragonflies and bees.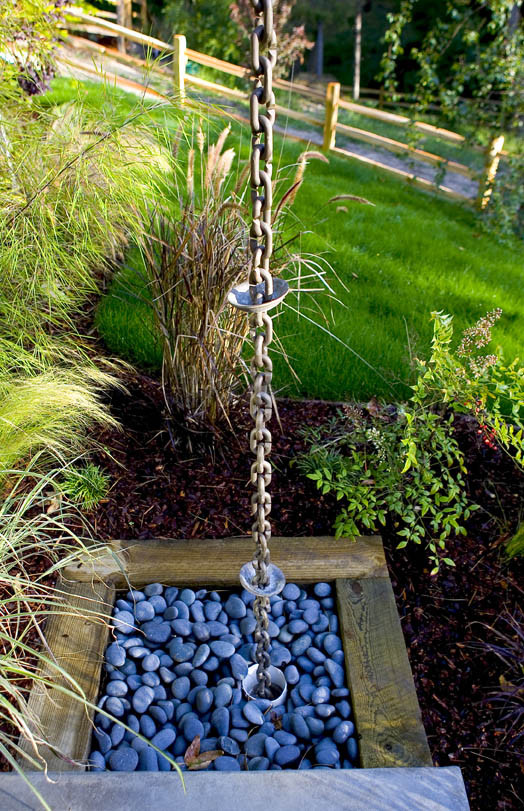 Photo by Sorensen Architects & Interiors
Switch to Less Maintenance Tall Grass
Some grass types require more attention than others. Tall grasses do not often come into people's minds when planning what plants to include in their landscaping efforts. However, tall grasses work well for homeowners that do not have that much time or resources to maintain the landscape's grassy part.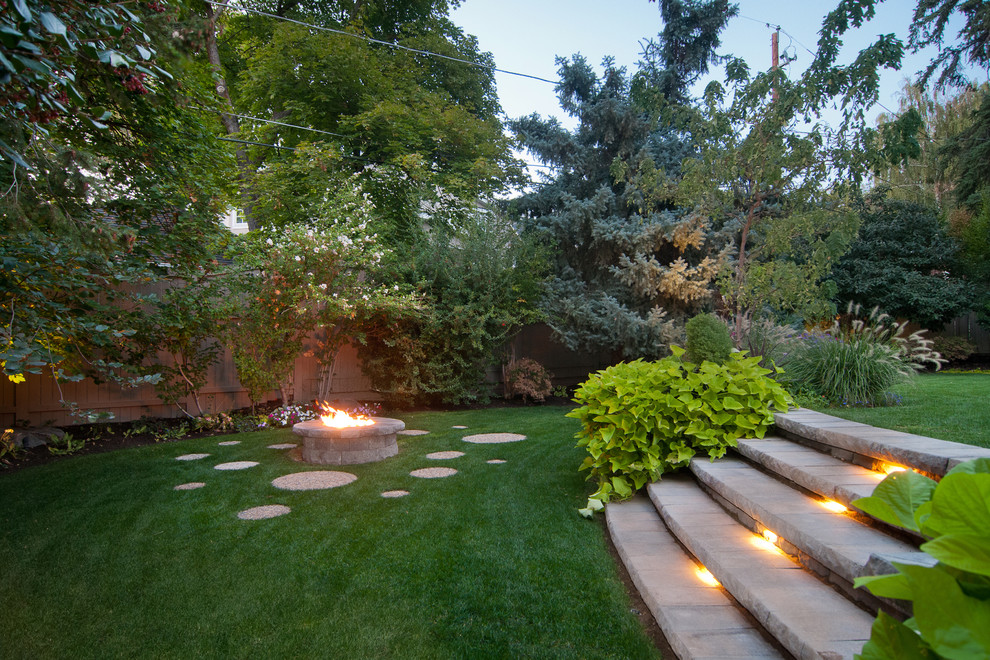 Photo by Marvin Jensen @ Windermere Real Estate
A landscape architect can recommend different tall grass species for you. Popular options on the list are feather reed grass, fountain grass, little bluestem, and switchgrass. Their recommendations will take into consideration the species' growing conditions and secondary functions (like an alternative fence).
Use Logs
Logs are a popular landscaping option for making borders and plant beds. Like rocks and stones, logs can come in a variety of sizes, lengths, and textures that make them excellent additions to your space. The longer logs are an excellent addition to an area that experiences soil erosion. Shorter ones can effectively be used as borders to corner spaces. The texture of logs, especially if the natural colours are kept, also creates a stark contrast to the whimsy feel of grass and flowers.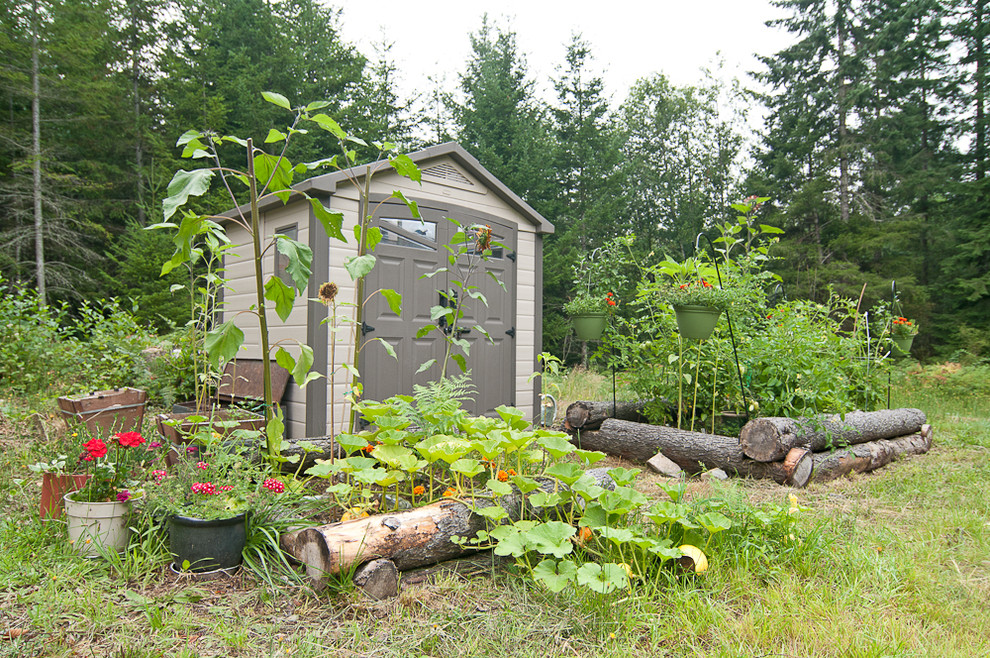 Incorporate Recycled Materials
Do you have spare tires around? Are there broken tables, chairs, other pieces of furniture, or cars? Some of the most creative minds in the landscaping scene have turned a variety of recyclable materials into unique landscaping additions.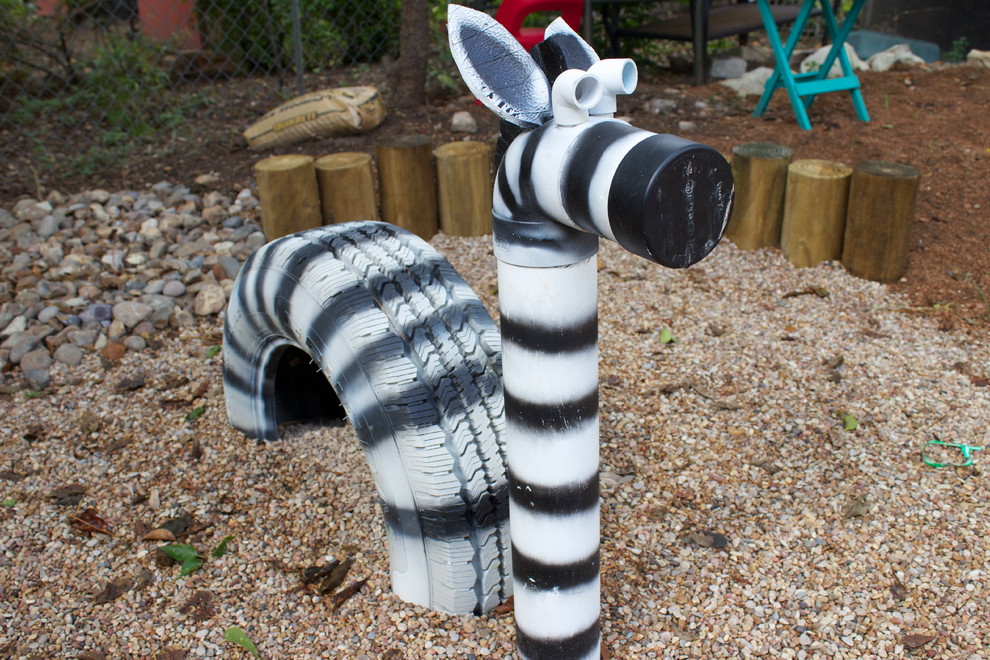 Photo by Native Edge Landscape
A beautifully landscaped home is a good addition to any home. Apart from increasing a property's resale value, the improvement can make any outdoor space functional. It doesn't matter how big or small your property is, a landscaping professional can turn that into a beautiful spot close to nature with plants and everyday things.
2013 © YourAmazingPlaces.com
All materials, unless otherwise noted, were taken from the Internet and are assumed to be in the public domain. In the event that there is still a problem or error with copyrighted material, the break of the copyright is unintentional and noncommercial and the material will be removed immediately upon presented proof.
Back to Top ↑