6 Simple Ways to Update Your Home
They say, "home is where the heart is." It is, after all, where you make long-lasting memories and spend most of your time. Perhaps the latter bodes true now more than ever, as many people have had to adapt to working from home as a result of the global pandemic. Lockdowns had people confined to their homes for weeks at a time, and the acceleration of online shopping and delivery services became a necessity. In 2020, e-commerce sales rose to $26.7 trillion!
During that time, you may have taken a good hard look at your home and thought, "I need to make immediate improvements, but don't know where to start". Whether you're taking advantage of the real estate market and selling or you simply want to make some updates, there are ways to update your home without major, messy, and costly renovations. Take a look at these 6 simple "do-it-yourself" ideas to customize and transform your home into a practical, appealing, and livable space.
#1: Doors — Yes, Doors
Believe it or not, your doors are important in any remodel, especially your entrance doors. Often, these get neglected, though they provide security by controlling access, are visible to onlookers, and create a first impression for visitors. If done correctly, door upgrades can transform the entire exterior (and interior) of your home without requiring a complete replacement. First, consider the existing condition of your door. Then determine what you want to achieve visually.
Locks – If your locks have aged or rusted, there are a host of other options to replace them with, such as keyless locks, deadbolts, interconnect locks, and smart locks.
Hardware – The hardware is available in a variety of decorative designs and styles for handle sets, doorknobs, and door levers.
Paint – Complement your home's architectural charm with a fresh coat of paint. For wooden doors, you can use a wood stain finish, oil, wax, or varnish or – for something bolder – opt for water-resistant paint in primary or secondary colors like red, blue, yellow, or green.
Accessories – Certain accessories lend color, tie in elements of the house, and provide a focal point. Get creative with potted plants or flowers, wreaths, and lighting – but be sure not to overdo it!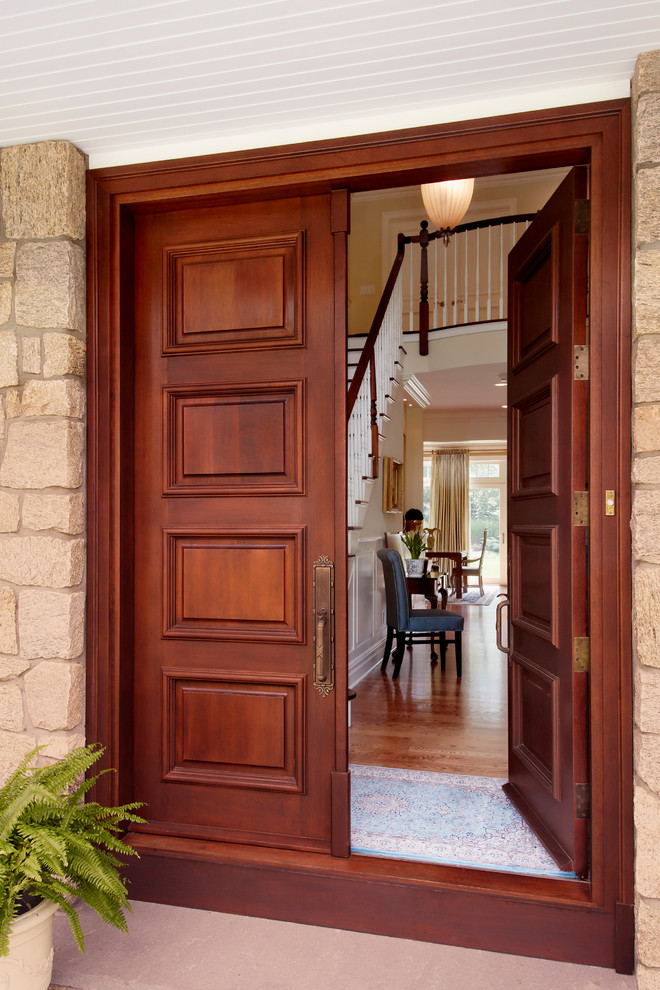 #2: Transitional Kitchen Design
The transitional design gives you more freedom and flexibility in that it mixes contemporary, traditional, and modern styles with very few contrasting results. In other words, a clean and visually elegant space with added texture – for depth – and a neutral color palette, that is personal to you.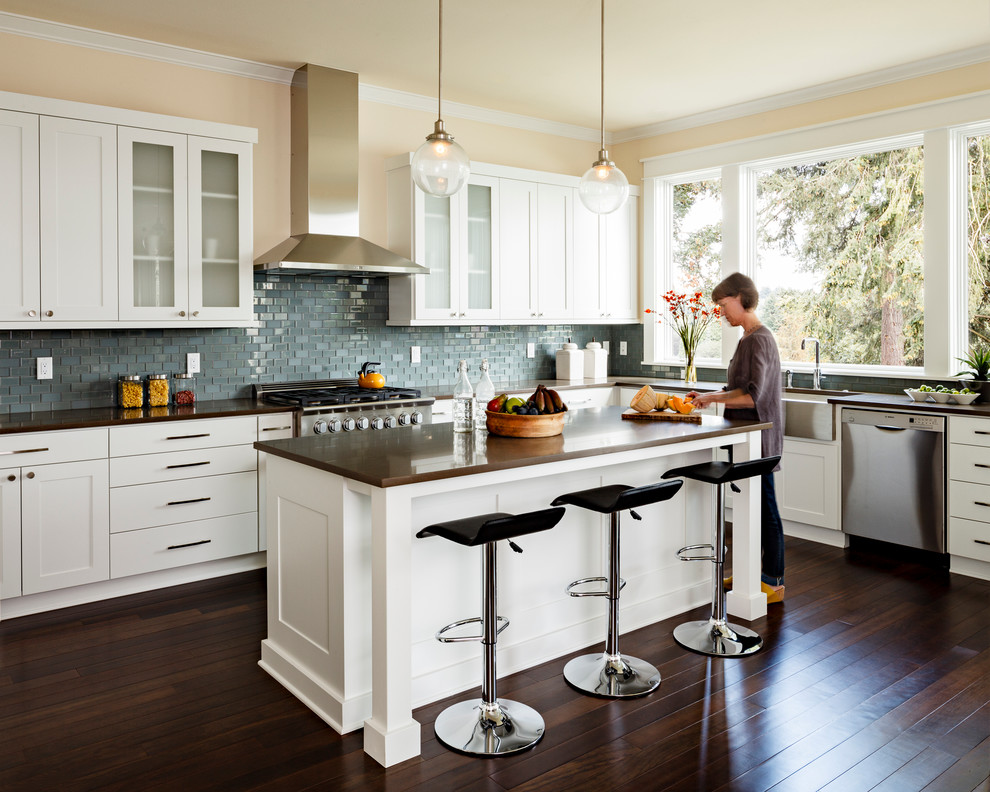 Photo by Jenni Leasia Interior Design
Creative transitional kitchen ideas for countertops, cabinets, flooring, and other design elements blend textures, finishes, and versatile materials like stone, metal, and ceramic that are durable and easy to maintain. Color schemes of creams, grays, whites, browns, and blacks also work best here.
The key is to embrace geometric, uncluttered, and practical lines.
#3: Color for Balance and Optimism in 2021
Stuck on what paint color to use for certain interior and exterior areas of your home?
Pantone suggests two complementary, yet independent colors for your home remodel this year: Ultimate Gray and Illuminating (yellow). Gray is both practical and calming while yellow represents happiness, positivity, and energy — the perfect symmetry of color psychology and appeal.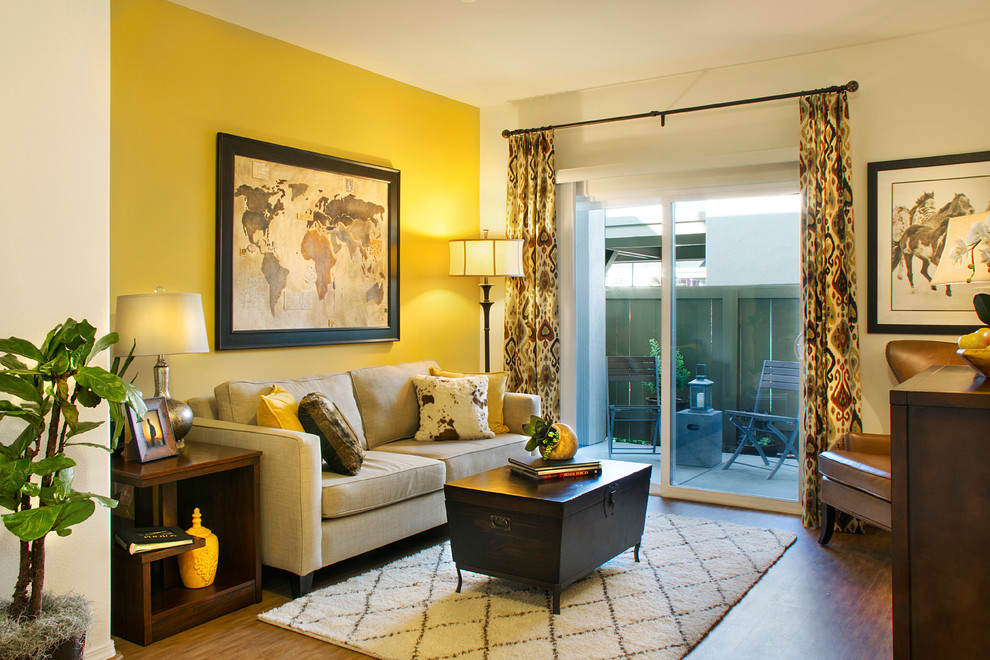 Photo by Borden Interiors & Associates
#4: Lighting Basics
When updating your lighting, conceptualize design, style, and function outputs. The types of lighting you choose will impact all these crucial elements as well as the atmosphere and character of your space.
Ambient, or general lighting, is characterized by the brightness — or light — in lumens and color temperature in kelvins of a room. As long as the right amount of illumination is being provided for any given space, you can experiment with as many different kinds of fixtures and bulbs — or lumen and kelvin gradients — as you like.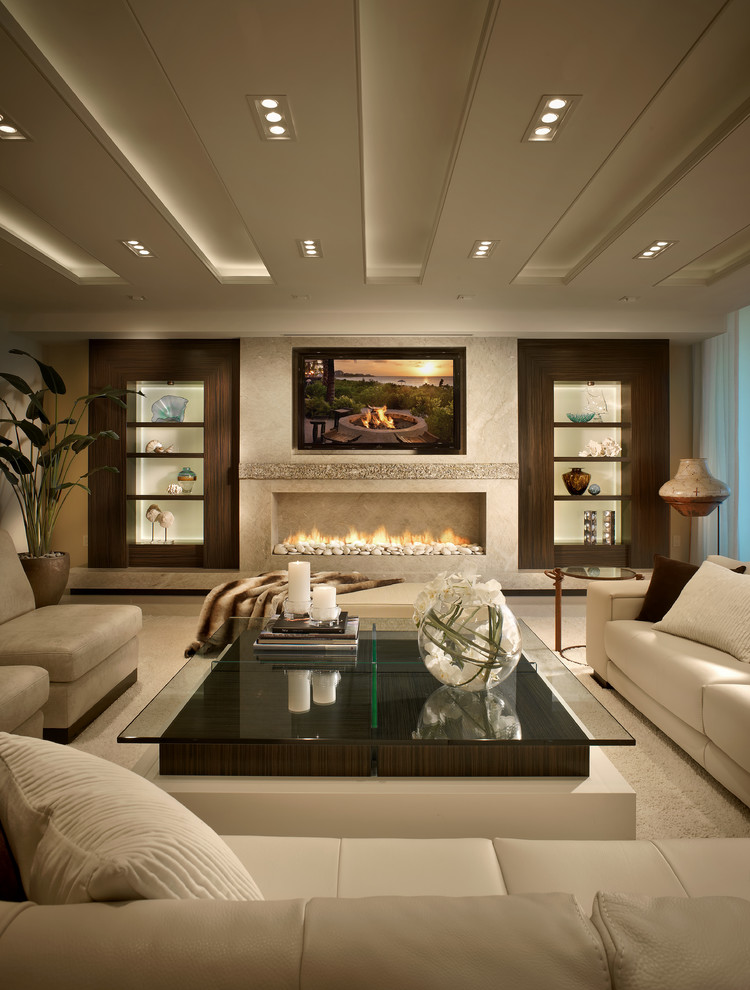 Photo by Interiors by Steven G
Lastly, something more understated like accent lighting or highlighting can either be used in the interior or exterior of your home for the sole purpose of creating a focal point or illuminating a feature you would like to accentuate.
#5 Liven Up Your Window Frames
Are your window frames looking a little worse for wear?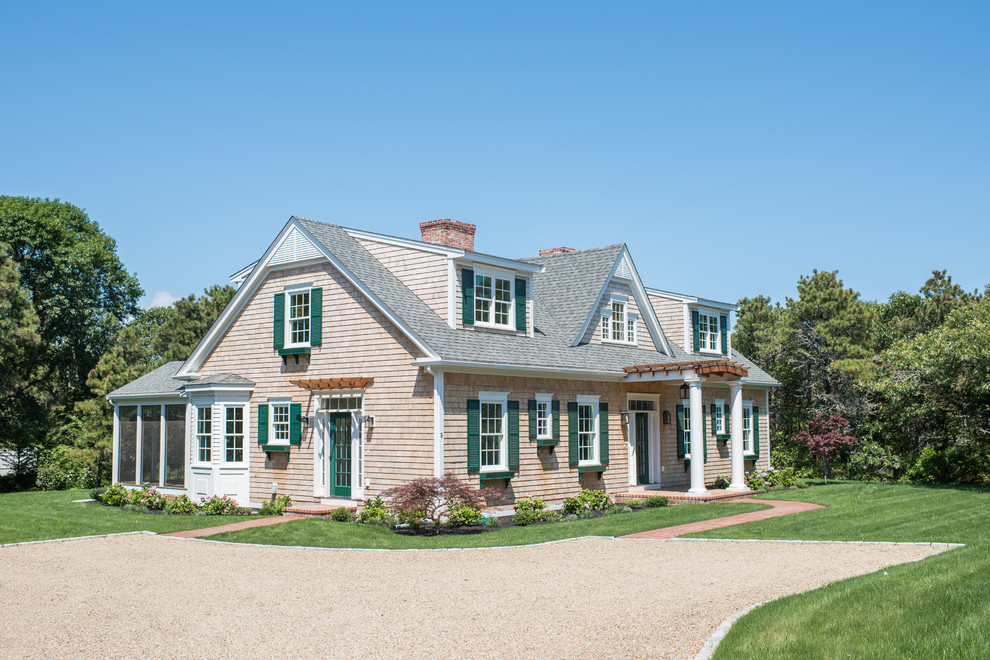 Photo by L. Thibeault & Assoc. LLC
Replacing casings and aprons can spruce up these exterior accessories of your home while offering structural support and keeping out the elements. For a decorative finish, you can update your window dressings, choose a contrasting color for your shutters, or apply an ornamental flourish to the top of your moldings.
#6 General Repairs and Maintenance
Check for general repair work in and around your home, such as fixing a leaky faucet or running toilet, re-grouting tile, patching a hole in drywall, cleaning gutters, or repairing broken paving. Periodic maintenance should be done regularly to avoid costly emergencies and ensure everything is operating as it should.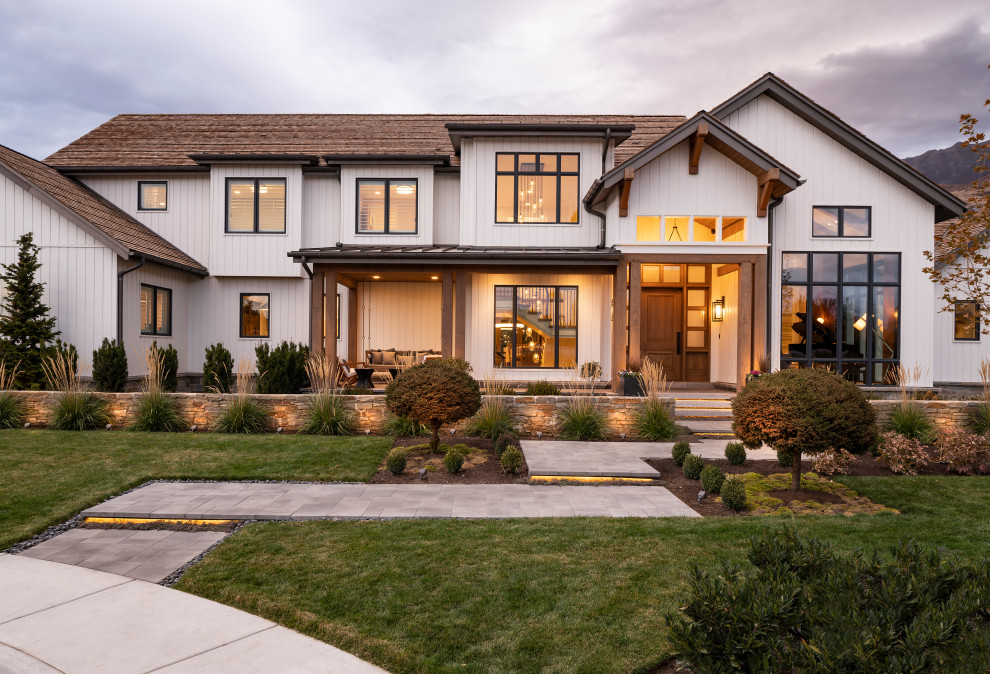 Plan Ahead
Make a list and determine your needs and budget.
Finding simple ways to update your home not only enhances its curb appeal but can also boost the returns on your investment, save you money, avoid embarrassment, make your home more eco-friendly, and so on.
2013 © YourAmazingPlaces.com
All materials, unless otherwise noted, were taken from the Internet and are assumed to be in the public domain. In the event that there is still a problem or error with copyrighted material, the break of the copyright is unintentional and noncommercial and the material will be removed immediately upon presented proof.
Back to Top ↑