I recently renovated my home precisely the way I wanted it to be for so long. During my research on some extraordinary ideas, I came across some unexpected and cool painting ideas worth trying. Here I have listed the top 9 ideas that fascinated me from the web.
Please scroll below to read them all.
Stick to that one color of yours!
What is your happy color! Mine is yellow. I had my house renovated with just yellow. Coloring the entire house with the same color may be inadvisable. But the results are just astonishing as they could be. The trick here is to color your rooms in the same color but different shades. To make each of your rooms look different from the other, add accessories and install room decors.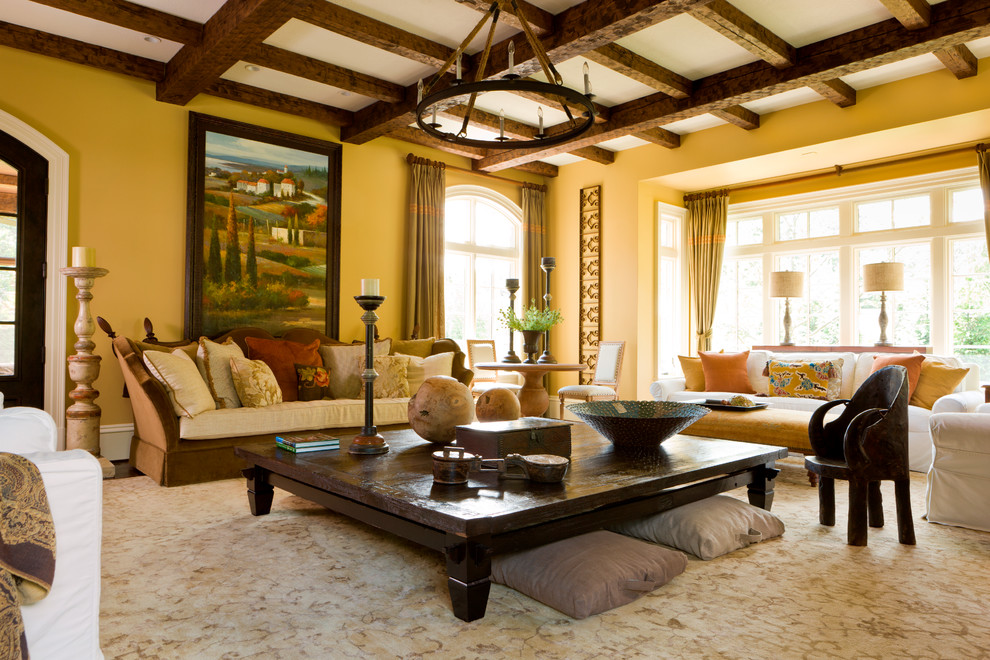 Photo by Interior Concepts, Inc.
Include them windows and doors in the interior.
Painting the doors and windows in the same color is a great option to highlight them. You can consider using a contrast hue on your walls. Applying a lighter shade to the walls can also do wonders to your homes. Another option is to color the doors, windows, and walls with the same color.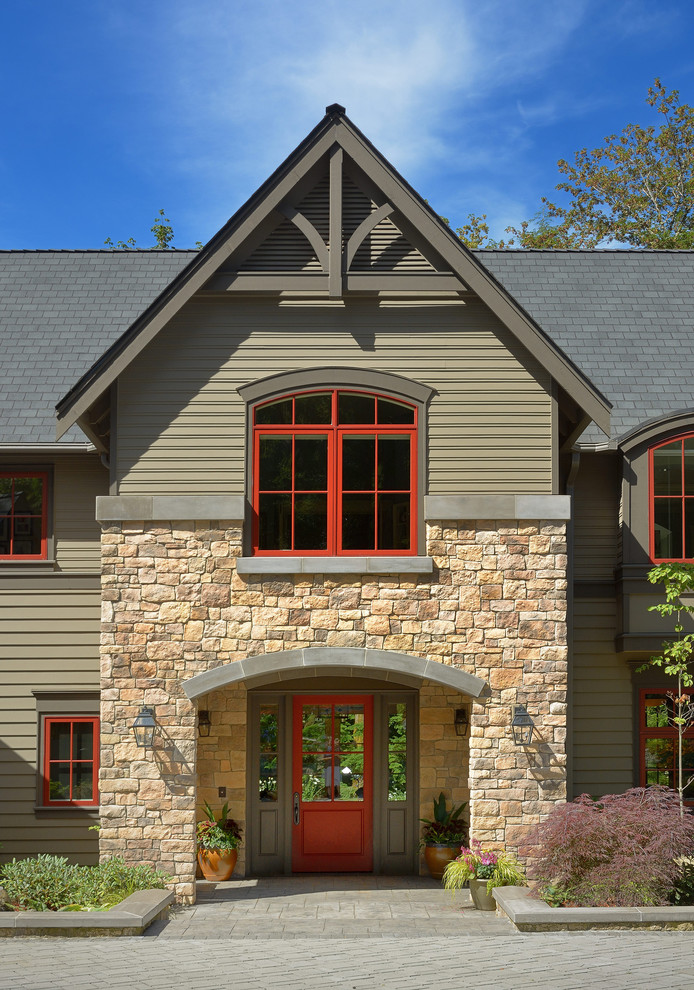 Go rare with 3D!
As rare and unique as 3D paintings in homes, it is quite a complex skill to acquire. Suppose you are looking to add more definition to your rooms, then what is better than having a 3D painting done in the rooms. You can have your walls painted with images inspired by nature, graphic designs, geometrical shapes, etc.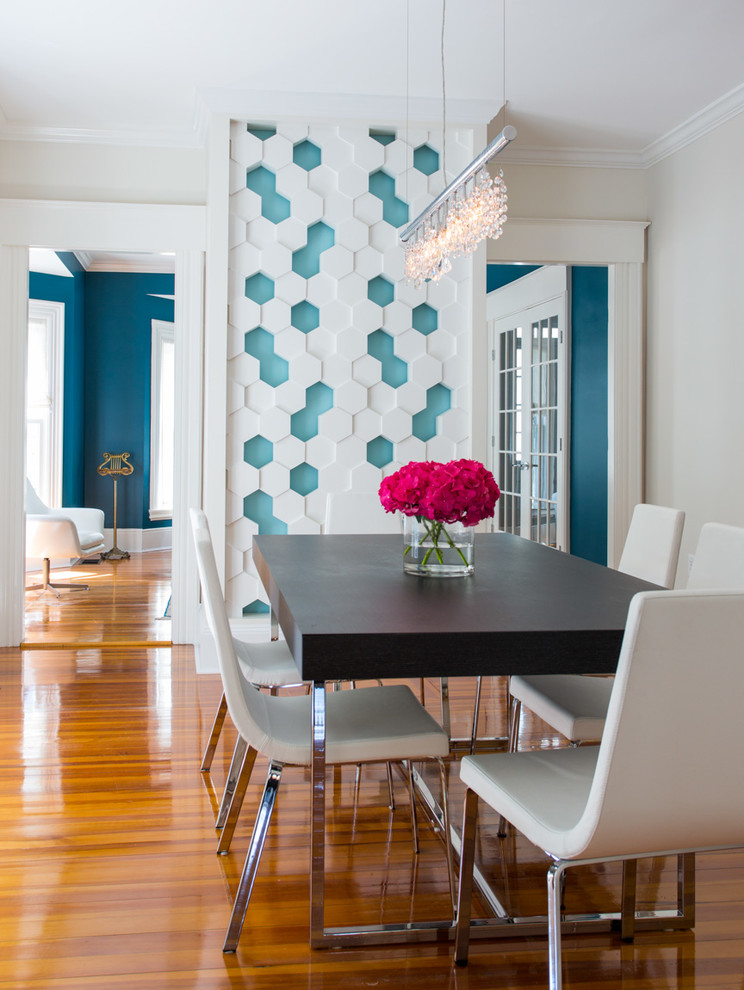 Drip it off.
Paint drips are a unique feature to add to your rooms. All you need to do is fill some good portion of your favorite color paint in a bottle with a nozzle. Now hold the bottle down to the wall and let the paint drip on the wall in a single line. Let the color drip in its natural flow. Let it dry and wait for the results to awe you.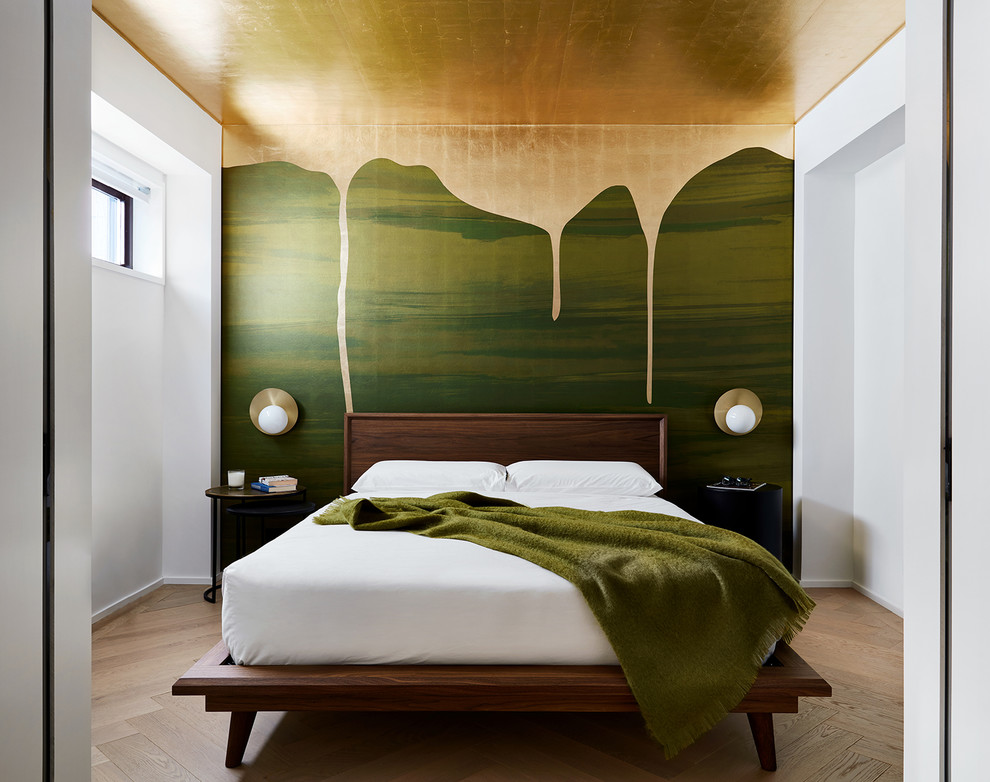 Colorful cabinets and cupboards
While keeping the rooms in one color, you can color the shelves, cupboards, and kitchen cabinets in a completely contrasting color. You can go for two tones look by keeping the cabinets and shelves in the darkest color tone and the walls in a lighter shade. A mix-match color option is not bad either.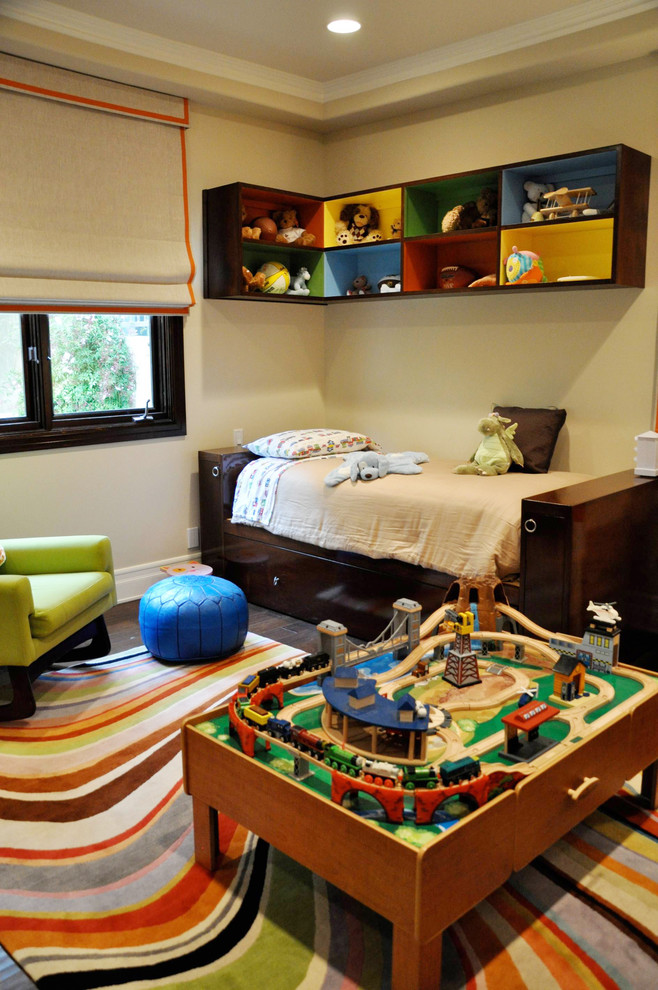 Photo by Tim Barber Architects
Play with colors
Supposing your home is a canvas, and you get to paint it with all the colors you love! Yes, multicolor looks so vibrant and alluring. This paint effect can be used mostly in kids' rooms with lots of creativity by sticking their favorite cartoon wallpaper on the wall.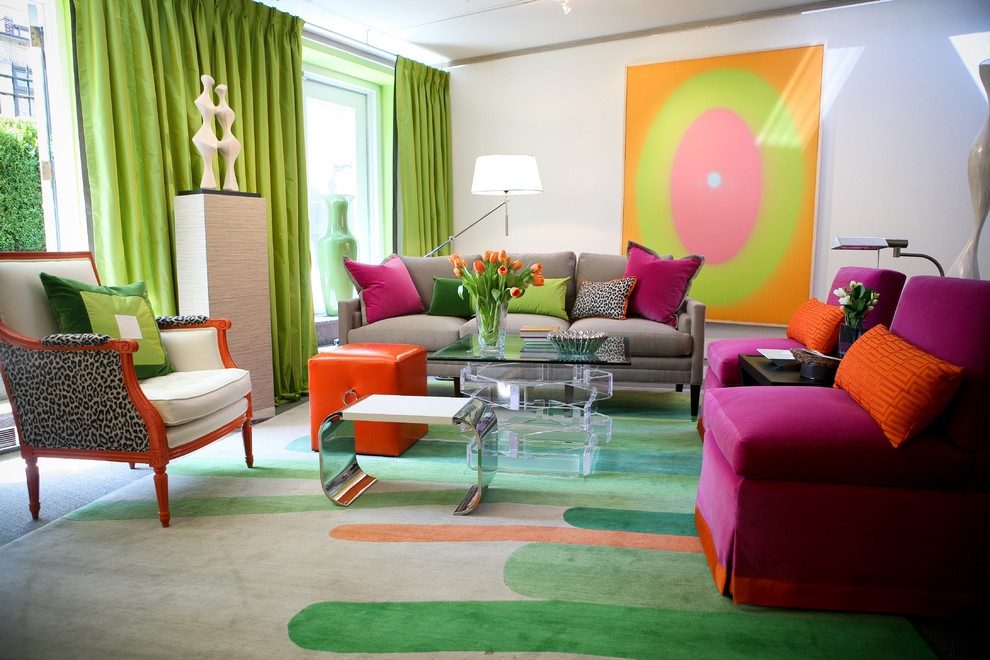 Photo by Eileen Kathryn Boyd Interiors
Stencils
An affordable alternative for a unique paint design on your walls. You can go all creative with different designs and decors. Use a darker shade for the stencil than the paint color on the walls.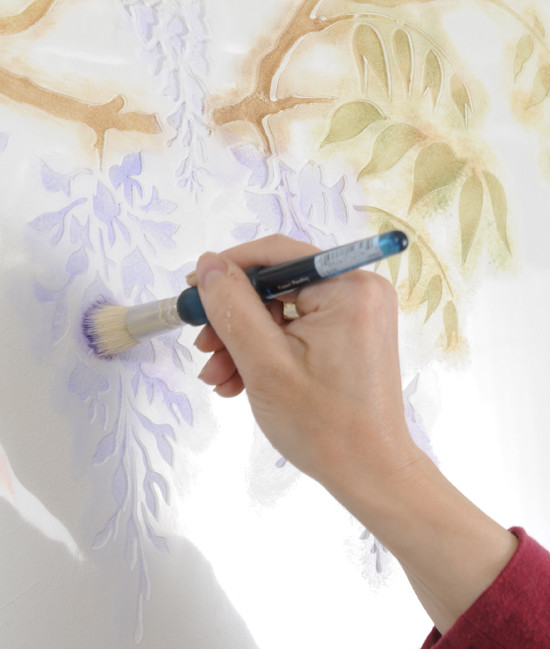 Photo by Janna Makaeva/Cutting Edge Stencils
Doodling and graffiti in the rooms.
To get a street style effect in there with some more style and elegance, you can go for graffiti or doodles on the walls. Draw buildings, sceneries, people, anything that you would love to have on the wall to inspire you every day.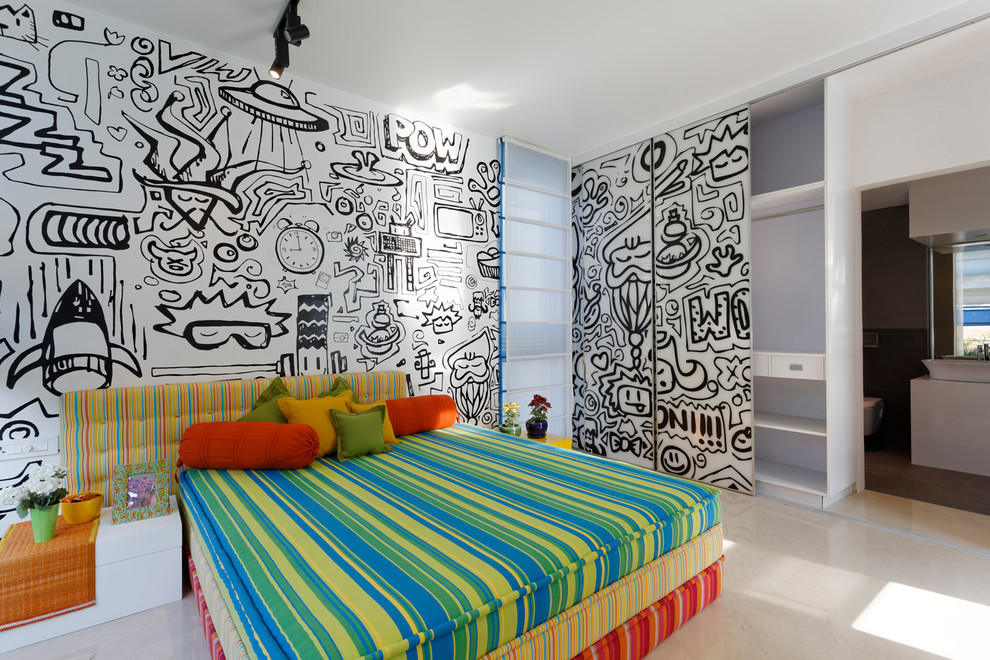 Go boundless with history.
Obsessed with 18th-century art? You can install old artworks from the period of the romantic age in the form of paintings. You can easily approach a painter or any interior designer to paint your favorite piece of art on the walls.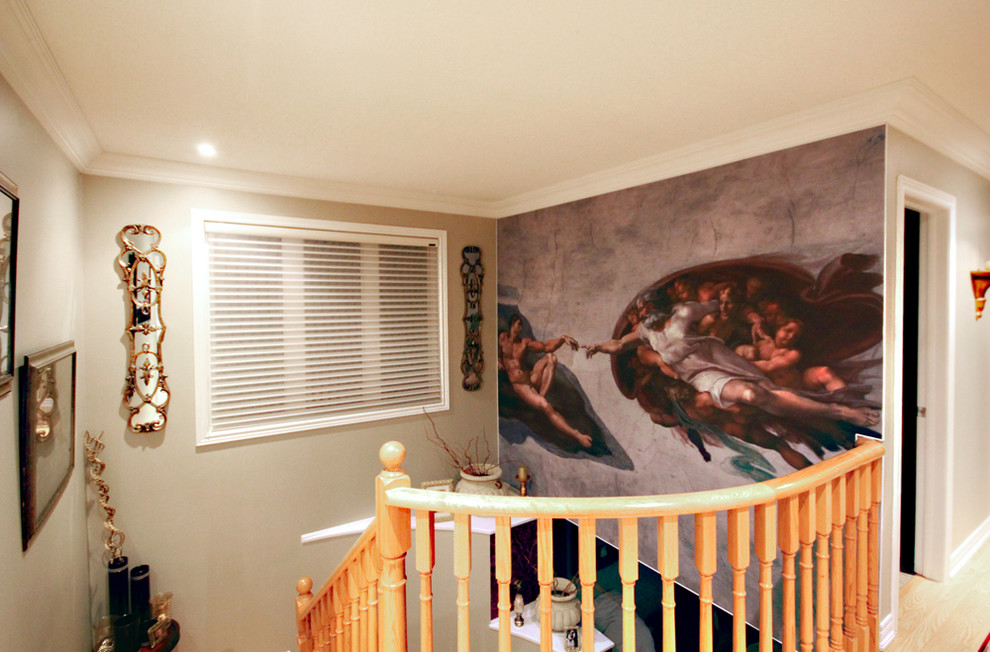 I hope you liked these startling yet unique ideas for your homes. What other articles would you like to read from us? Comment down and let us know.