Times have shown that the way our homes look can have a huge impact on our lives. When you get home from a hard day at work, all you want is a sense of comfort when you step inside. Similarly, if you work from home, being surrounded by positive energy can make all the difference while you're focusing on the task at hand. Thankfully, infusing your home with a good vibe does not have to involve renovation. You can achieve great results with just a few décor and habit changes. Here are some tips that might come in handy!
Give your space a good cleaning
Mess and dirt will only evoke negative emotions, so the first step in bringing positive energy into your home will be giving it a thorough cleaning. Cleanliness will not only make your space look better, but it will immediately make you feel better, too. Besides removing dirt, you might also want to consider removing unnecessary items. Did you know that clutter is stressful? Too much stuff around you will make it impossible for you to focus. In addition, you can get rid of a lot of negative energy by parting from objects that "do not spark joy." You don't need items that remind you of bad memories. Read about the KonMari method of decluttering and give your space a fresh start.
Bring in some colour
Does your space feel a bit stale with old wall paint and dull colours? While neutrals are always a good choice interior décor-wise, depending on the amount of light your space gets, they can make space feel less than vibrant. According to colour theory, blues bring in tranquillity. However, if your room faces North, for instance, they might make the space feel cold. Going for warm, light colours is usually the safest choice for a lively but subdued vibe. At the end of the day, you don't have to follow any colour guide. Simply pick colours that you like and that make you feel happy, and add colourful accessories to bring to life. You'll cheer up every time you look at your colourful interior.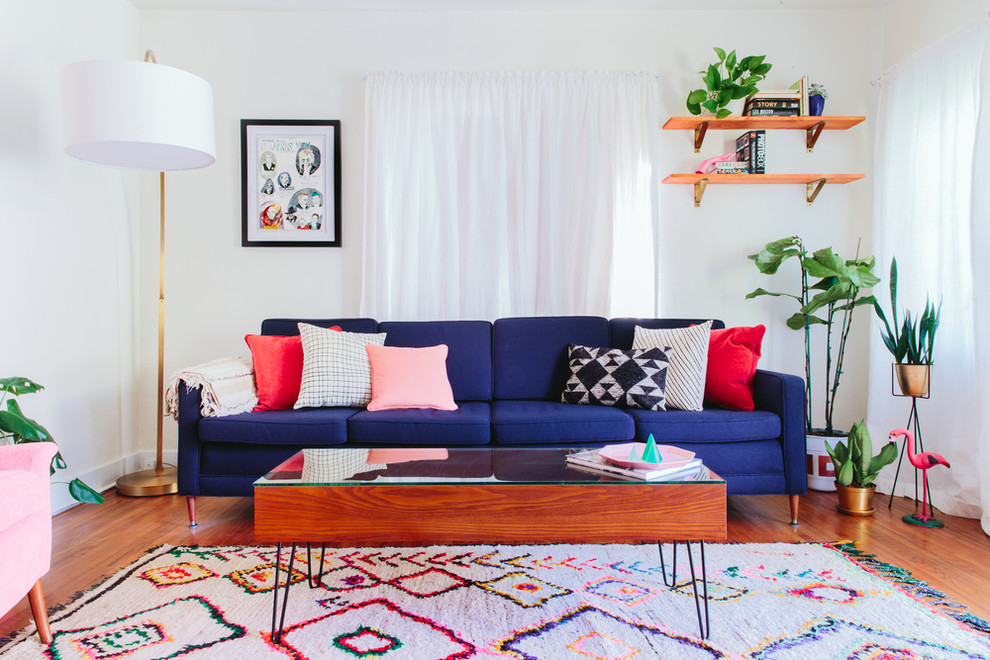 Add wall décor
Your interior walls are like an empty canvas just waiting for you to add life to them. You can make space feel much more personal by displaying wall art that speaks to you. If there is a piece that you have always loved and makes you feel connected just by looking at it, get a print and add it to your gallery wall. If that piece does not exist, make it yourself! There are no rules when it comes to wall décor, so whatever makes you happy can find its place on one of your walls. A map of your favourite place, photos of happy memories, or unique art pieces are all a possibility as long as you don't clutter your walls.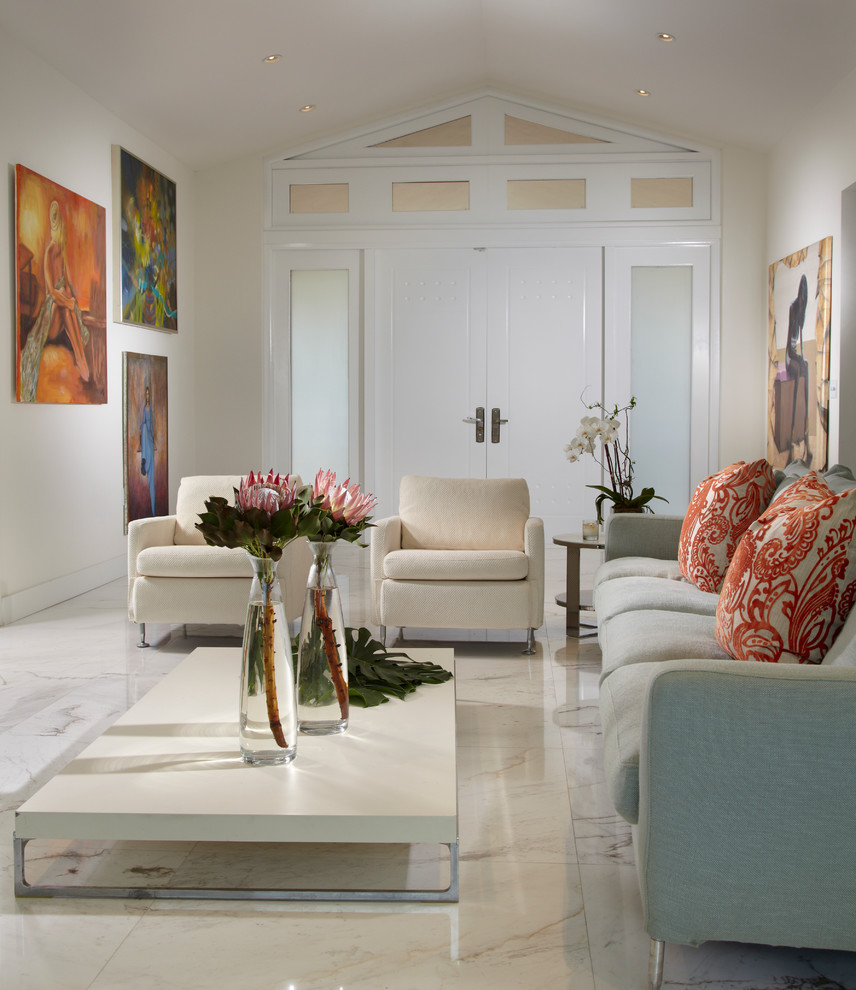 Photo by J Design Group – Interior Designers Miami – Modern
Liven up space with plants
It has long been discovered that spending time in greenery is good for our mental health. Plants make us feel happy and relaxed, so adding some lush greenery to your interior is the perfect way to boost the good vibes. If you're not great at taking care of plants, find low-maintenance ones that won't be fussy if you forget to water them once in a while. However, taking care of plants is a healthy and rewarding hobby, so picking more demanding plants can also be a great project that will make you feel proud of your space when their flowers start to bloom. You can even try your hand at gardening despite the limited space with a hydroponic system. Stackable planters don't take up a lot of room, but they allow you to unwind while making your balcony a pleasant space to spend time on.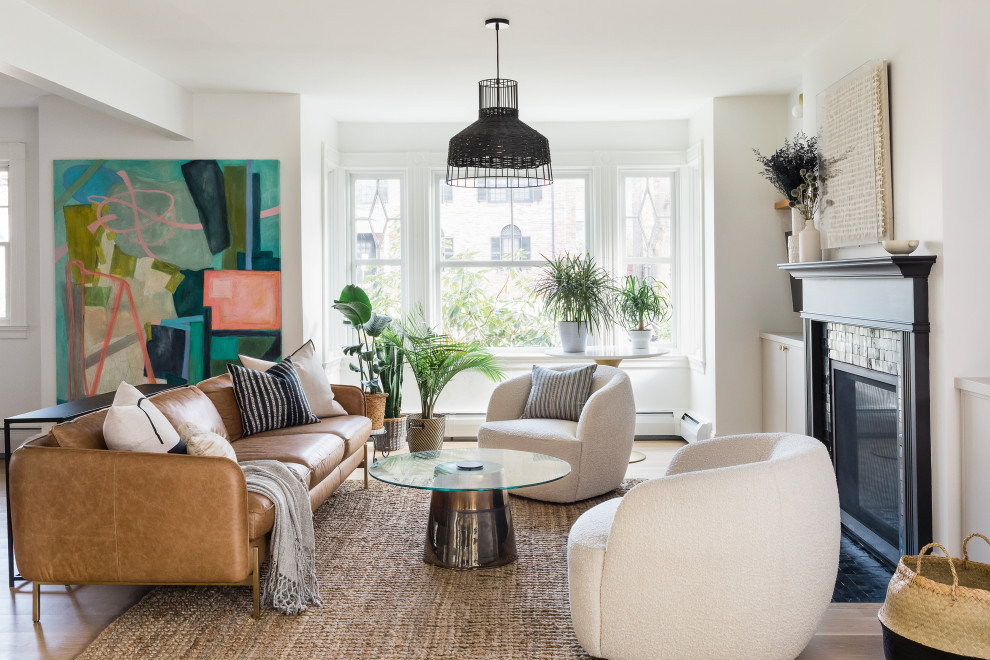 Change the mood
Sometimes, you don't even have to do anything to your interior to completely change the atmosphere. For instance, it's easy to bring some good vibes in with the right tunes. Just turning on some relaxing music, such as jazz, will boost your mood and change your perception of your space. Another way to amp up the atmosphere with minimal effort is by focusing on scents. Scented candles and essential oils can evoke various emotions and help you relax, so get an oil diffuser and make it part of your room décor!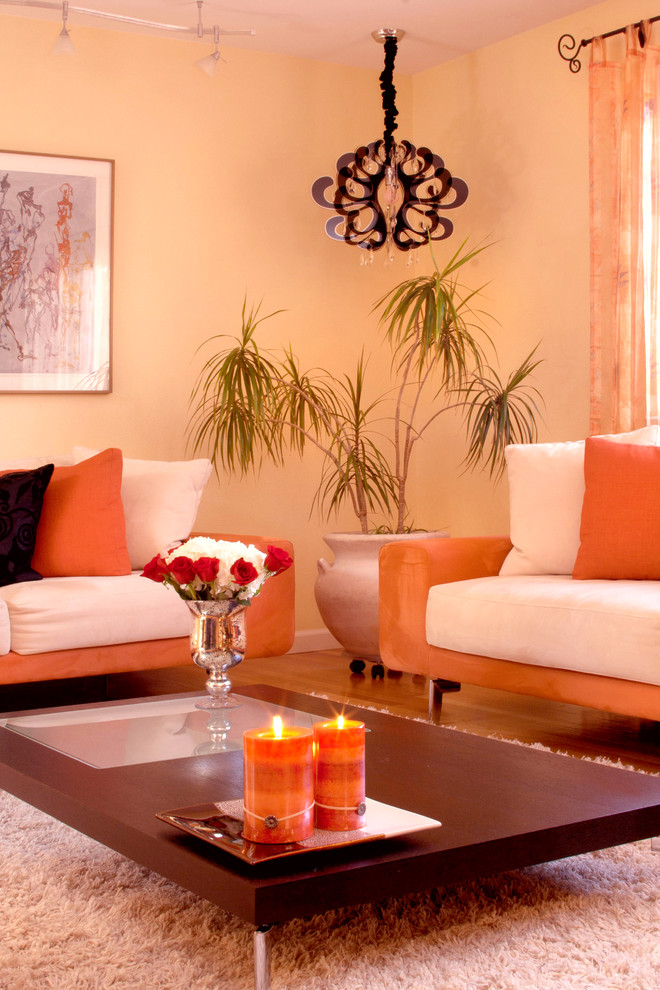 Photo by ARTISSIMO – Idit Deutsch
Let the fresh air in
Finally, a very simple but very important step in filling your home with freshness and positive energy is by cleaning the air. We often don't think much about the air we breathe, but it cannot be denied that it has a large impact on us. Low oxygen levels will make you feel tired, and fresh air is simply necessary for you to feel your best. So, open your windows every morning and air out your home. Keeping your windows open more often will also allow you to listen to pleasant ambient noise, such as birds chirping or people going about their business. If you have allergies or live in the city, consider getting an air purifier.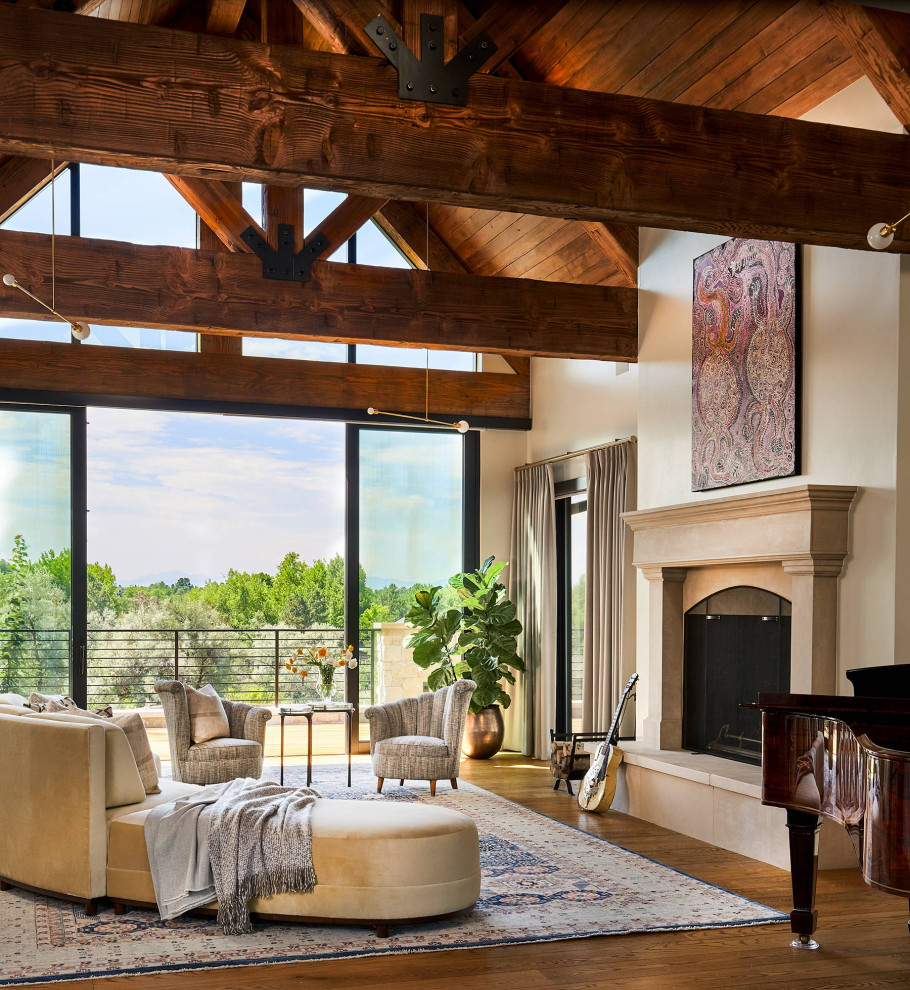 Photo by KGA Studio Architects, PC
Bringing positive vibes into your home is not difficult all you need to do is start! Keep the aforementioned tips in mind and transform your space into one that is truly yours.
Author bio:
Alison Pearson is an interior design student. She is a writer and designer, but her ultimate passion is design and creation. She is also a bibliophile and her favourite book is "The Sound and the Fury" by William Faulkner. Follow her on Twitter.