How to Style Your Home Like a Pro Designer
Achieving a home interior that looks straight out of a magazine is no easy task, especially without the help of a professional designer. Luckily, we've rounded up our best tips on design principles, decorating styles, and choosing home accessories to help you create the space of your dreams. Whether you're looking to do a complete renovation, transforming your living room, or just looking to add a splash of color to an otherwise dull space, we have everything you need to create a swoon-worthy home.
If you want to elevate your home and turn it into something straight from a magazine, here are six tips to help you style your home like an interior designer.
Choose a Decor Style
From bold, geometric mid-century modern spaces to a quaint modern farmhouse interior, there's tons of interior styles to choose from. Think about what spaces you gravitate towards— do you appreciate sleek, minimal spaces with lots of light and air? Or do you prefer a more natural space with tons of rustic elements? Finding your personal style can help set the tone for your renovation and keep your interior looking coordinated and cohesive.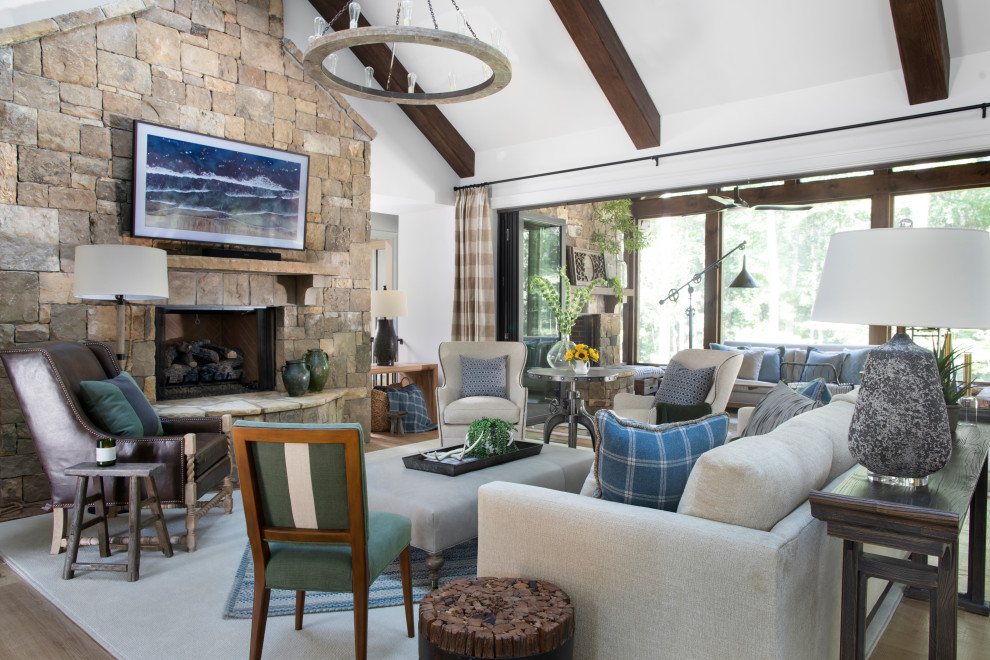 Photo by Meriwether Design Group
Of course, there are no rules when it comes to decorating. You don't have to stick with just one style– but there should be continuity in what you do. Consider incorporating opposing elements in your space. For example, if you prefer to decorate with a maximalist touch, create a handful of minimalist vignettes to balance it. Don't be afraid to put the beautiful antique dresser you found in an otherwise contemporary space. This juxtaposition, if done well, can create a well-styled and lived-in look.
Find a Color Scheme
Finding a color scheme for your interior takes more than just browsing the paint aisle at your local hardware store. You'll want to choose a variety of complimenting colors for your space, including several neutrals and a handful of accents for a pop of color. We'd advise keeping your walls neutral– but if bold color is your style, consider painting just one wall and balancing it with more neutral furnishings and subtle decor elements.
To make it easy, we've rounded up some of our favorite color schemes below:
Monochromatic
This color scheme works especially well in minimalist or Scandinavian-inspired spaces. Consider a grouping of coordinating neutrals or go a little bolder with groupings of blues or blacks.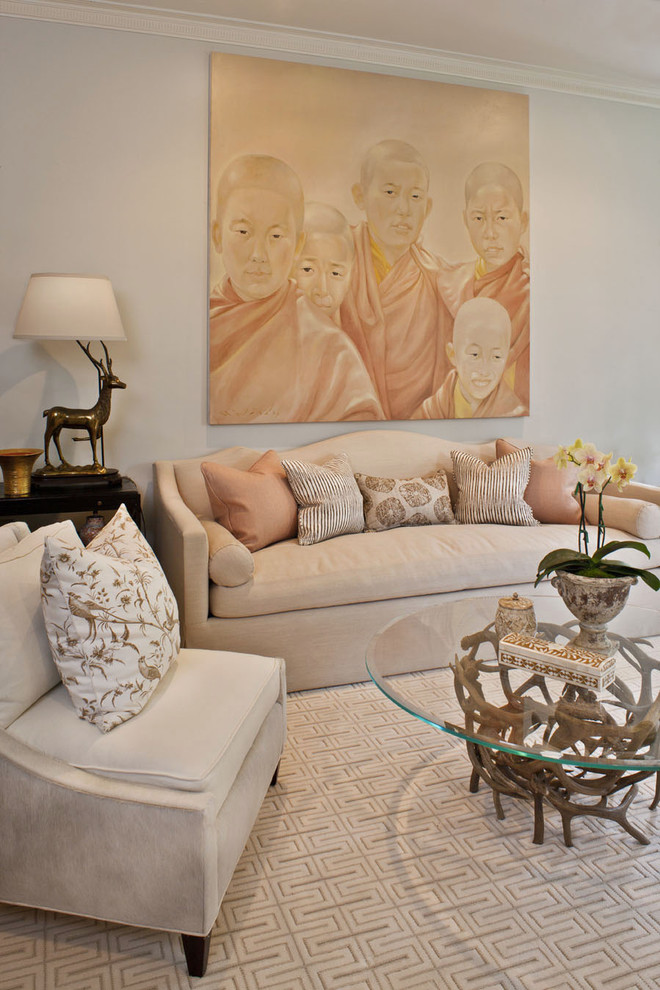 Analogous
This color scheme incorporates colors that stand next to each other on the color wheel. Think bright pinks, oranges, and yellows for a sunny, desert-inspired space or a soft sage, beige and cream for a more modern look.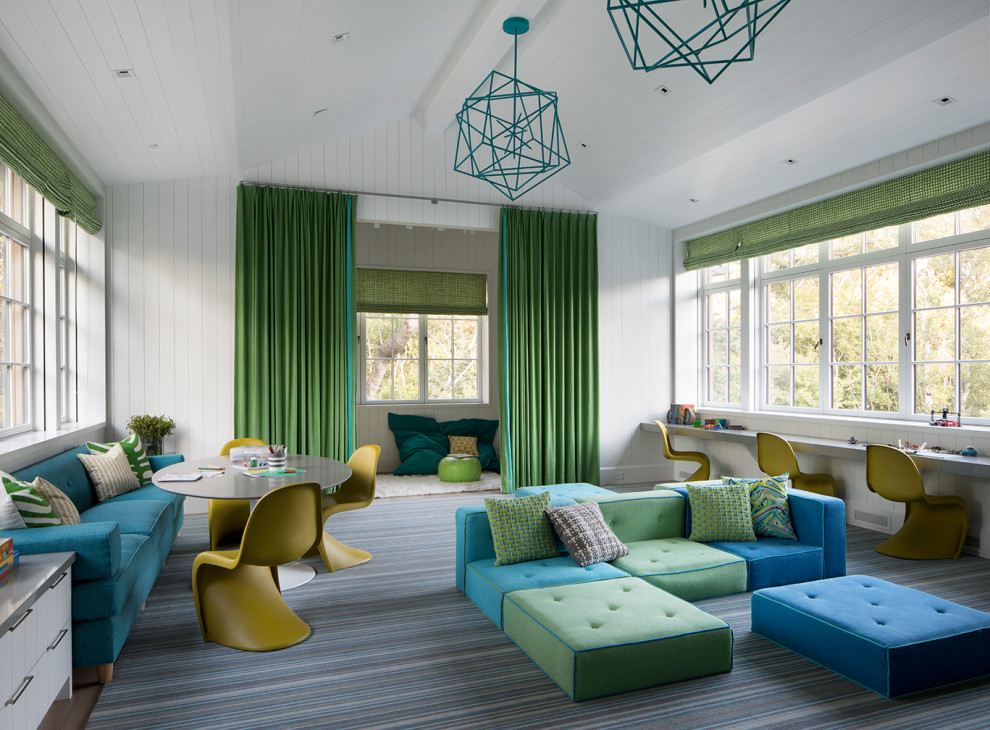 Photo by Kelly Hohla Interiors
Complementary
For those that want a room that makes a statement, consider this high-energy color scheme. Work with opposing colors, like blue and orange or purple and yellow to really make a statement. Our designers suggest toning down the hue to balance this style and make sure that it isn't too overwhelming.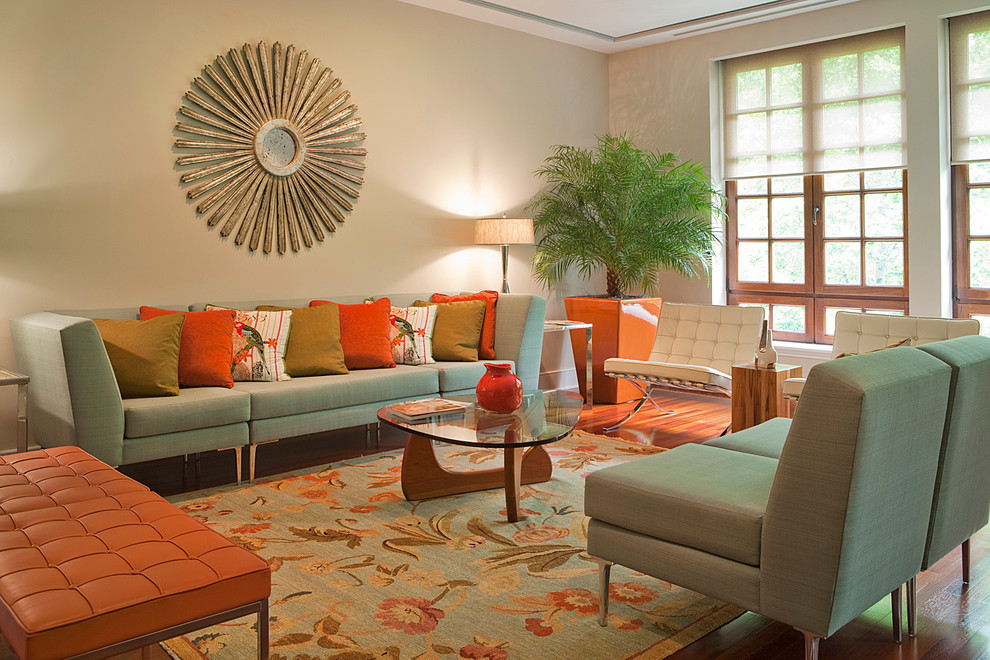 Photo by Suzanne Price Design, LLC
Add Texture
Now that you've defined your interior style and chosen your color scheme, it's time to start decorating! One way to elevate your space is to carefully choose the textures you're incorporating in a room. Consider mixing and matching a soft, fluffy rug with sleek leather furniture or pairing linen curtains with rattan elements for a more natural space. Added texture is a great way to please the eye and create a rich, cohesive environment that reflects your specific design style.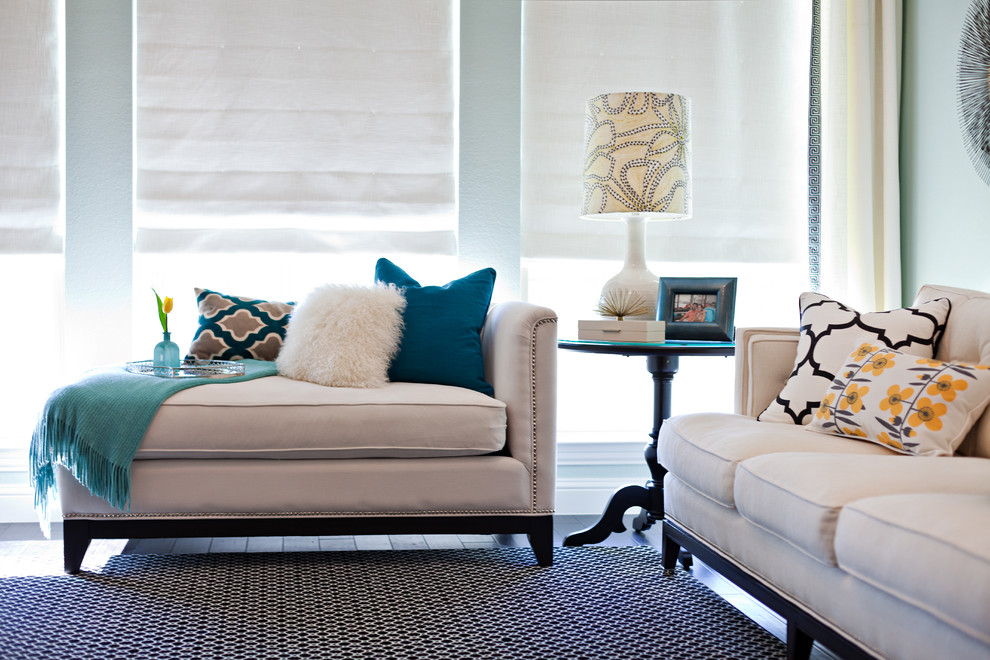 Photo by Abbe Fenimore Studio Ten 25
To begin playing with texture, we'd advise starting small. Consider adding in high-quality designer throw pillows, or adding in creative wall-hangings to add extra dimension to your space.
Consider a Gallery Wall
Vivid wall displays are a great way to personalize your space and elevate your home and infuse your space with a sense of warmth and identity. Luckily, it doesn't take an interior designer to put together an amazing statement gallery wall.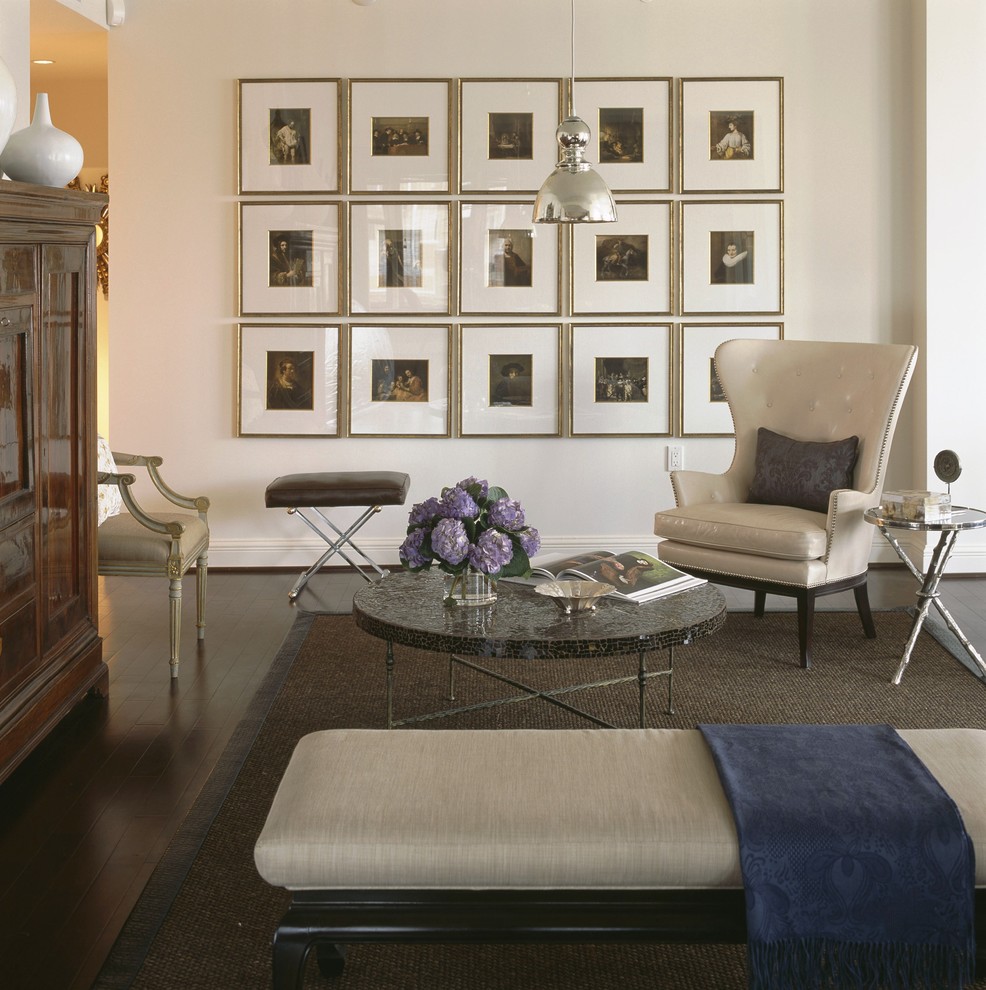 To begin, define your space. You don't have to go big—there are plenty of options for layering photos in a small vignette that can still pack a punch. Then, determine what you'd like to display. We love going for a beautiful mix of memorable photos and gorgeous designer art prints in a variety of finishes. Don't be afraid to pair natural texture with sleek glass photo frames and canvas art. After all, this is your home!
Play with Vignettes
One of the biggest design secrets is to create vignettes in your space that will draw the eye to the most stylish corners of your interior. These small artistic arrangements use books, mirrors, plants and other designer home decor to create a sense of visual appeal and personal style in your space. Think decorating the top of your dresser or styling a shelf. The space has to have function, sure, but creating these focal points will help upgrade your space to absolutely magazine-worthy.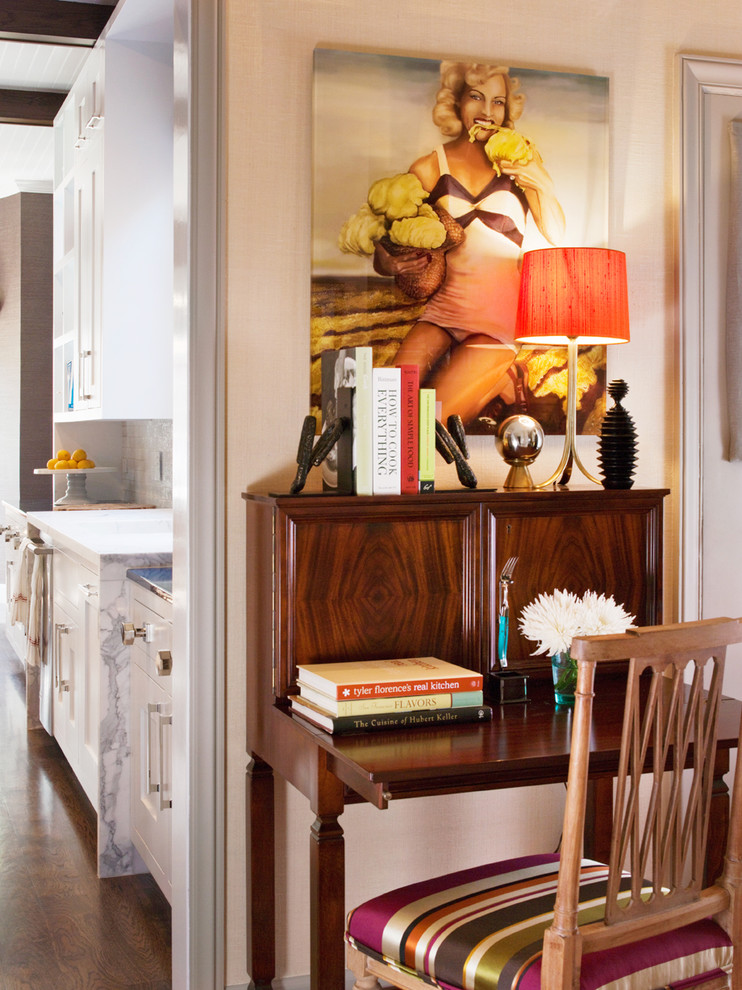 Photo by Brian Dittmar Design, Inc.
To create a vignette that looks like it was styled by an interior designer, think beyond a side-to-side arrangement. Create depth and dimension by layering in an 'A' formation, considering the size, length, and height of your design elements. You can overlap them, but don't overwhelm your space. You still want your backdrop to be proportionate to your vignette.
Add Greenery
Whether your space skews more rustic or modern, adding greenery is a great way to provide a pop of color and a bit of life and vitality in an otherwise dull space. Styling with flowers, succulents, or other plants is a great way to add that final touch to your design and help really pull things all together in a way that looks completely professional. If you're worried about taking care of your natural elements, consider styling with twigs or wheat grass—they require no care and look more realistic than fake floral arrangements or waxy artificial plants.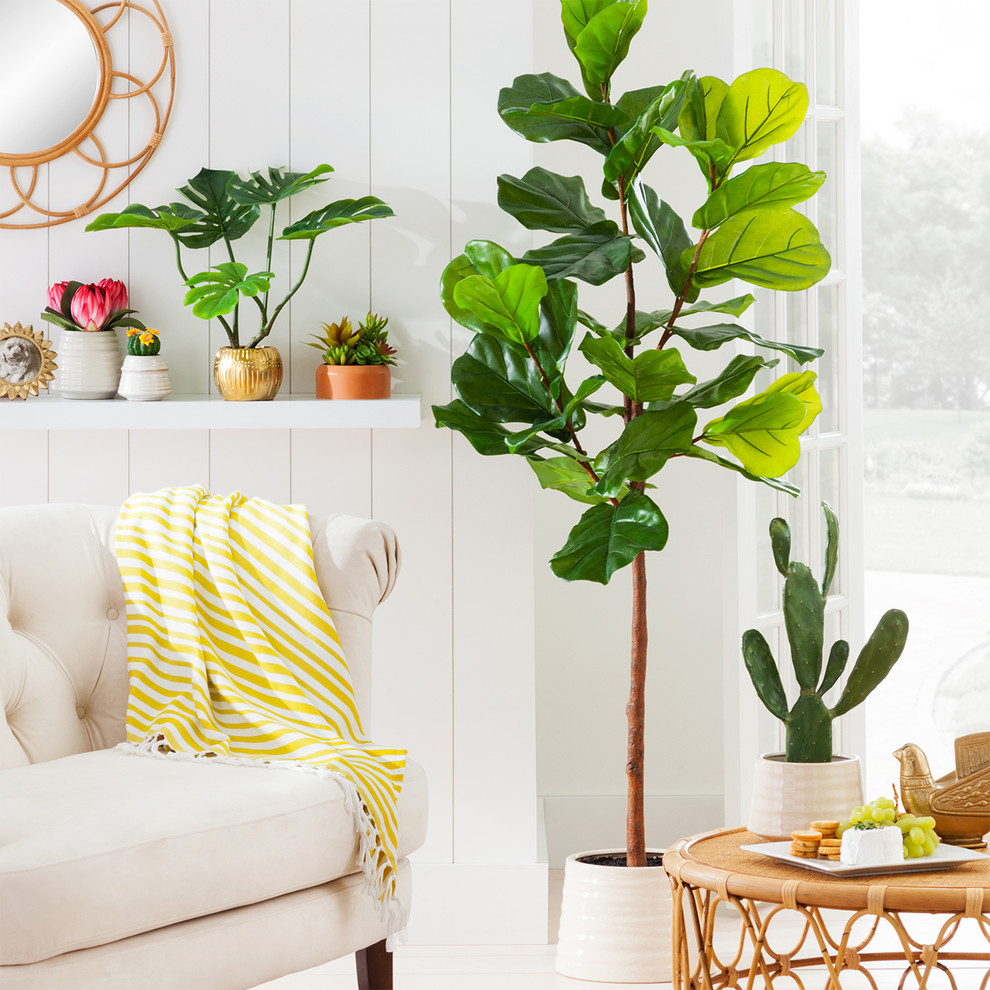 Get Started!
Now that you know the basics of styling an interior space, it's time to get started! Take inspiration from your favorite design magazines, Remember that it's your home—things won't always be perfect. But whether you prefer a space that's more rustic, natural, or maximalist, these design tips are sure to help.
2013 © YourAmazingPlaces.com
All materials, unless otherwise noted, were taken from the Internet and are assumed to be in the public domain. In the event that there is still a problem or error with copyrighted material, the break of the copyright is unintentional and noncommercial and the material will be removed immediately upon presented proof.
Back to Top ↑