Is your Dream Home Missing a Fireplace? Faux Stone can help you make an Electric One this Winter
Many modern homes do not have a fireplace, which is a feature that many prospective homeowners want to have in their dream homes. If you have found your dream home, but it is lacking in a fireplace, you can add one. While installing a real fireplace is extremely expensive, there is another option that any DIYer can give a try. You can install an electric fireplace in your home for a much lower price, and you can use faux stone as a surround so it looks more realistic. Here, we will look at some ways that you can use an electric fireplace with faux stone to give your home the look you have always dreamed of.
Electric Fireplace Against the Wall
If the electric fireplace you buy is only one or two inches thick, you can mount it to the wall and simply attach the faux stone around it. You can also mount your TV to the wall above it to make the entire area visually striking.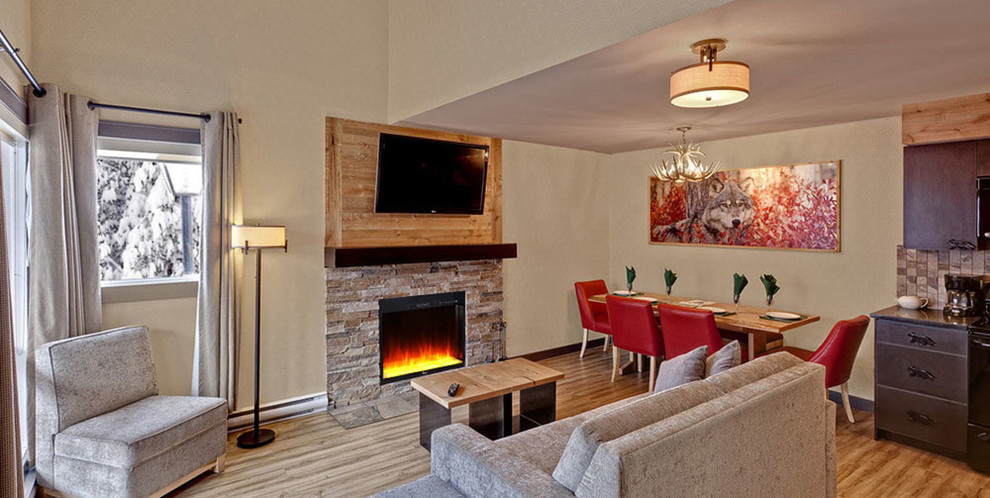 Build a Frame
If you want the electric fireplace to look more realistic, you can build out a frame for it. When purchasing the lumber to build the frame, you just need to measure the area of the wall where you will be installing the fireplace first. You will need to have the fireplace before you start building to ensure that you measure enough space for it. Once the wooden frame is built, you can install the electric fireplace and the stone around it. You can then add a mantel of your choice to the fireplace wall, giving you your dream mantel.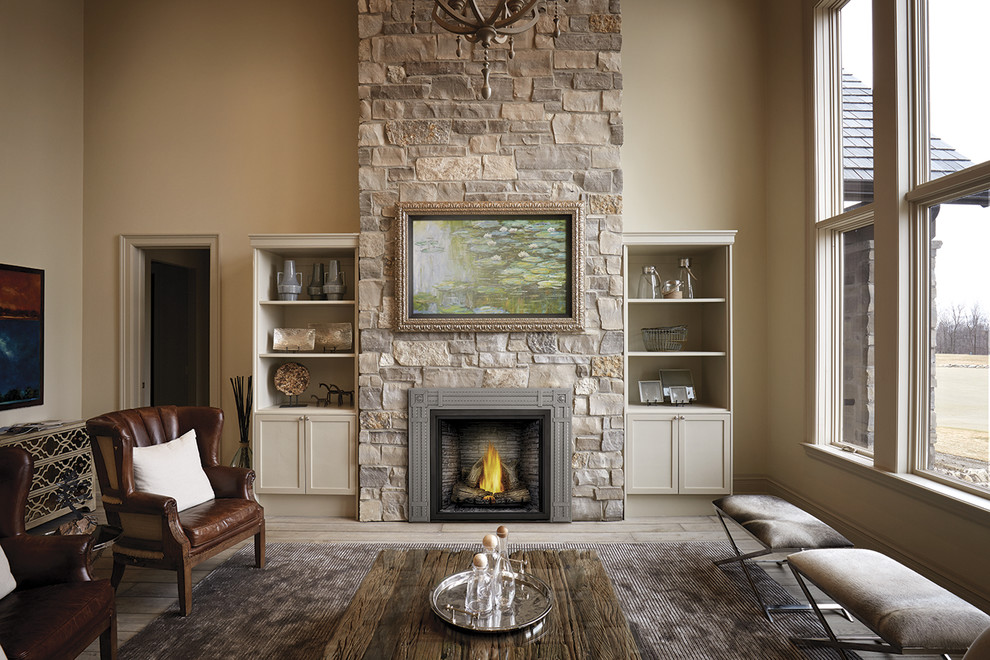 Photo by Wyckoff Heating Cooling
Mounting the TV above the fireplace is common, but if you just want a small electric fireplace, that is doable too. You can just build a small frame to fit the fireplace insert in, then surround the entire thing in faux stone or brick.
Fireplace Accent Wall
Whether you are building a frame or putting the electric fireplace against the wall, you can go bigger by creating an accent wall out of faux stone to really draw the eye. With an accent wall, going big is great, and they can truly transform any home. You can have fun making a stone veneer fireplace accent wall; these can be a fun and unique way to give your home some personality.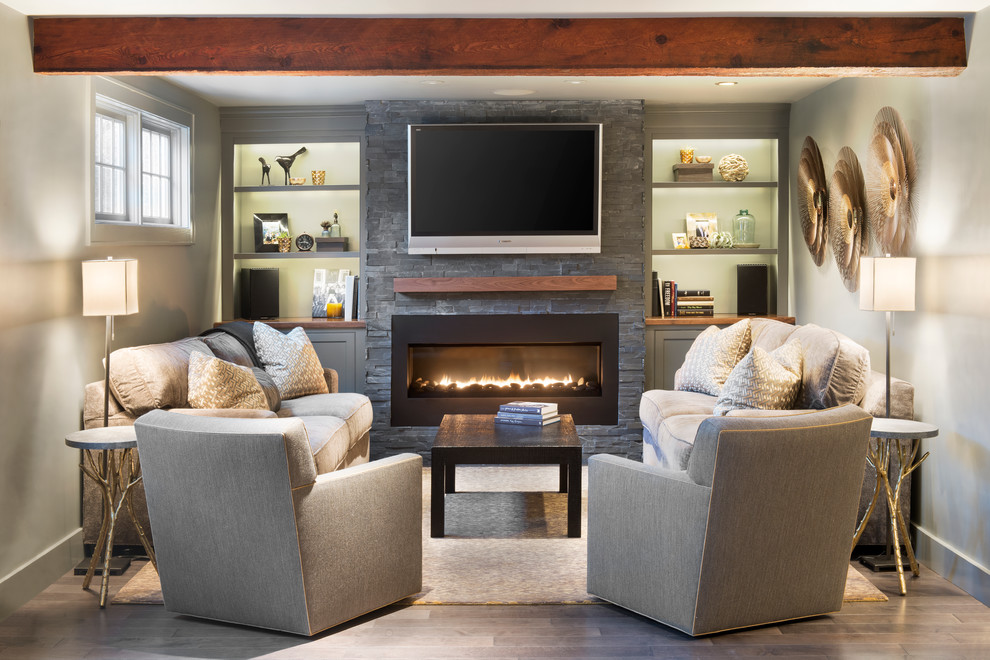 Transform a Bookshelf
If you have an old bookshelf, you can have fun making it a DIY electric fireplace surround. You can install the faux stone around the bookshelf itself and add the fireplace to one of the shelves. Have fun with it; this can be a unique feature that you can enjoy showing off to your family and friends when they visit.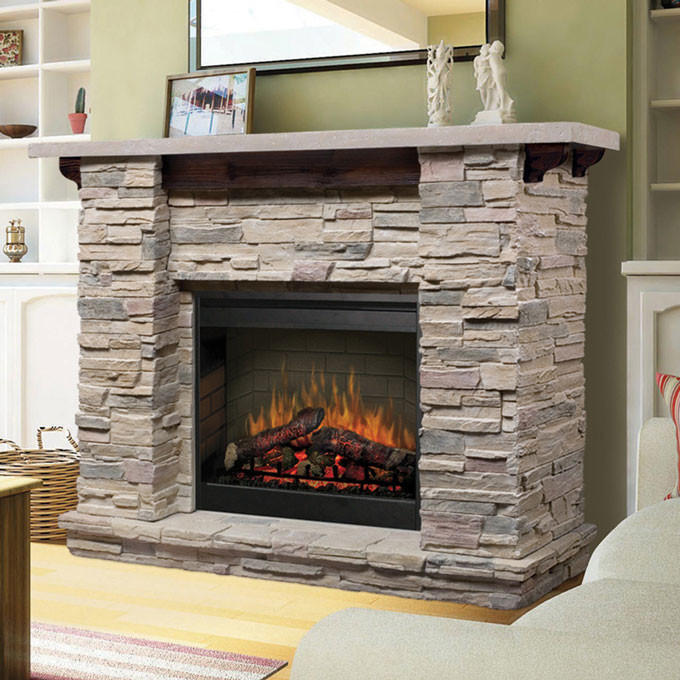 Another way this could work is if it is a shorter bookshelf, you can put the fireplace insert in it, then create a faux stone accent wall behind it in a color that complements and contrasts at the same time. It can be a visually striking project that draws the eye.
About the Author
Auz Burger is a freelance writer and an expert in faux stone and brick veneer and home DIY projects. She has a BA from Washington State University and has been writing and editing professionally for over a decade.
2013 © YourAmazingPlaces.com
All materials, unless otherwise noted, were taken from the Internet and are assumed to be in the public domain. In the event that there is still a problem or error with copyrighted material, the break of the copyright is unintentional and noncommercial and the material will be removed immediately upon presented proof.
Back to Top ↑