We all deserve a room where we can run to when in need of rest and relaxation. After all, that's what a bedroom is for, right? Unfortunately, that is not always the case. A cluttered bedroom, for instance, can be a constant source of stress rather than calm.
Don't worry, though. We are going to share with you some ideas on how to turn your room into a sanctuary of relaxation. Let's get started!
Pick Calm Colors
The first thing that you need to do is to prepare the foundation of your room. Think of your walls as an empty canvas that you would fill in with the details later. Giving your room a fresh coat of paint is also a great way to breathe new life into it.
Be mindful of your color selections, though. According to the psychology of colors, each color emits a particular meaning or feeling. For instance, red is a color of passion and as such, can be very stimulating.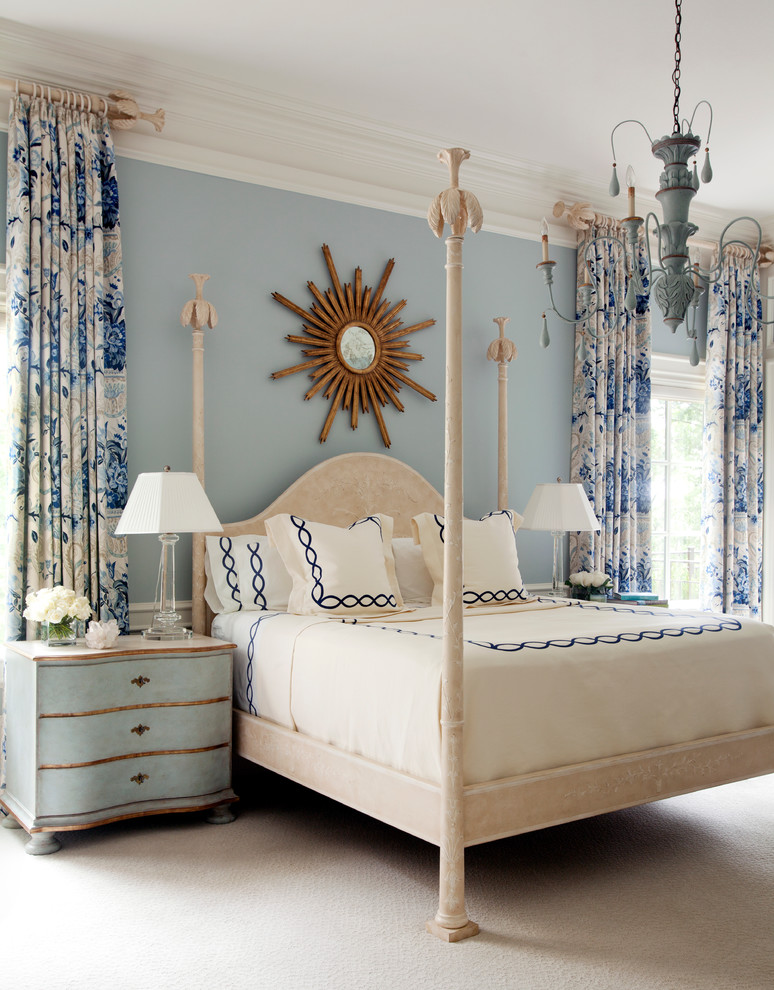 Photo by Tobi Fairley Interior Design
Hence, you'd want something more relaxing instead. For example, colors like cool blues and greens are considered calm colors. Don't forget to consider your preferences as well. We recognize that what might be a stimulating color for one may be relaxing for another.
Get Rid of Clutter
Now, the painting process would require you to remove and cover your stuff first, right? We believe that this is also a perfect opportunity to declutter. Get rid of things that are unnecessary, those that trigger negative memories, of those that simply don't spark joy.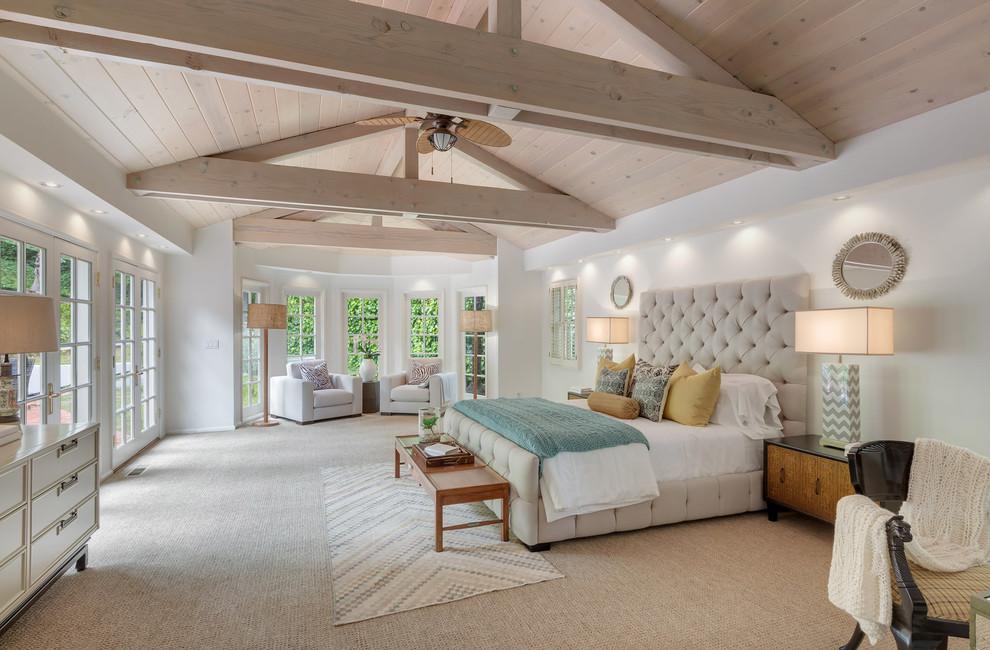 Photo by Teague Hunziker Photography
Prep Your Bedside Table
The last area that you would want to be cluttered is your bedside table. The only stuff we recommend you put on it are those that are essential for sleep and relaxation such as any book that you're currently reading, sleep sprays, aroma diffusers, and the like.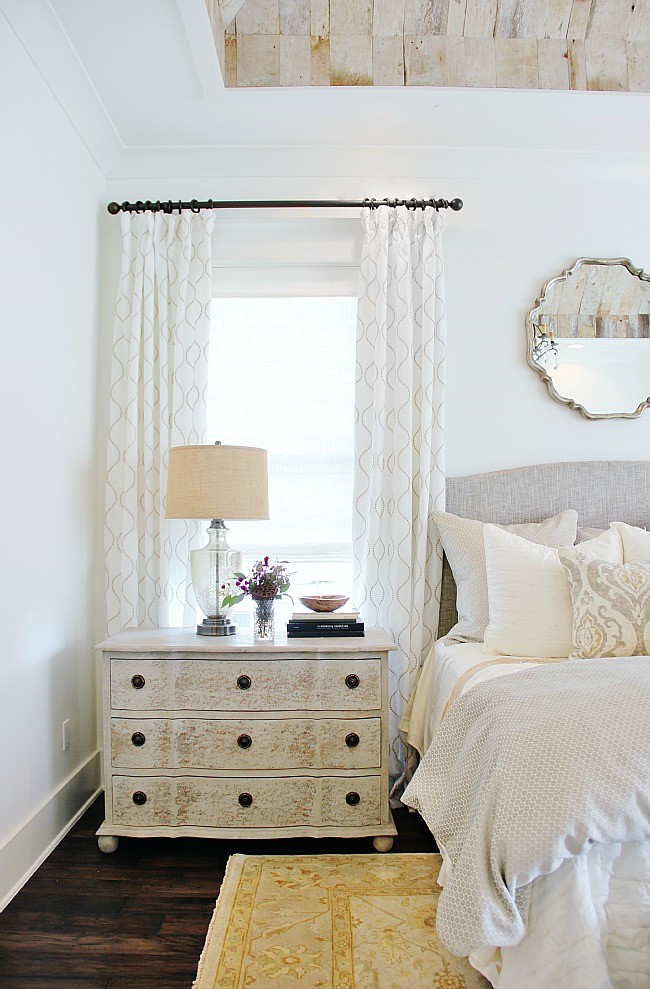 We also suggest getting a table that is at least a couple of inches taller than your mattress. In this way, your pillow will less likely knock off the stuff atop your bedside table.
Add Some Rugs for Comfort
Another way to add some coziness to your bedroom is to install carpets or rugs. There are a lot of selections for carpets online. We recommend looking into their textures more than their patterns. Feel free to layer them atop each other as well for more visual interest and further add coziness.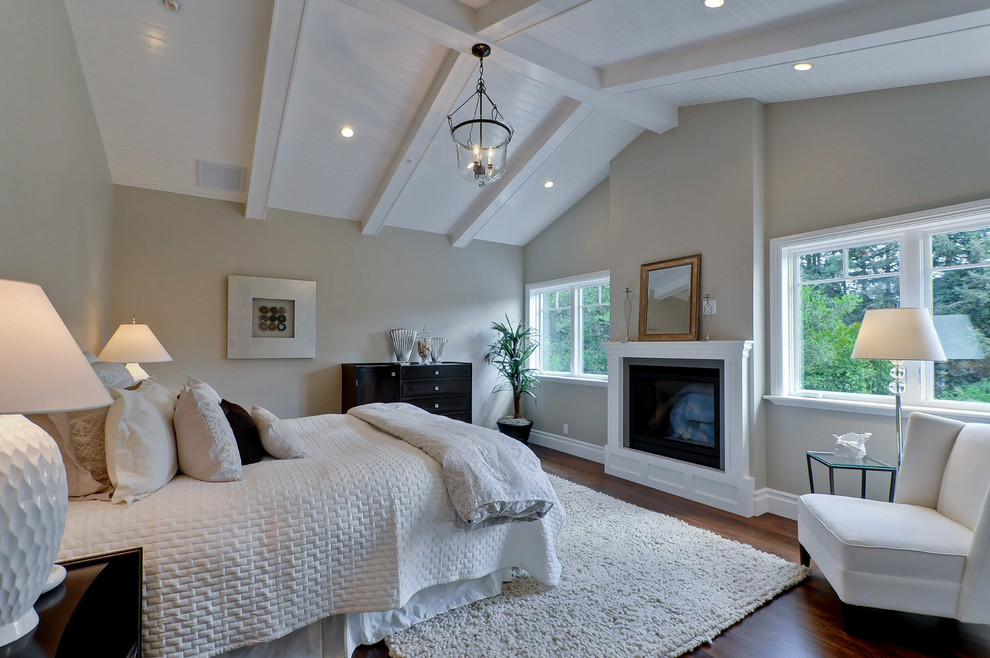 Ditch Your Devices
Did you know that blue light can potentially inhibit sleep? In fact, according to an article published by Harvard Health, there are also studies that seem to suggest the relationship between blue light and certain health conditions like obesity and diabetes.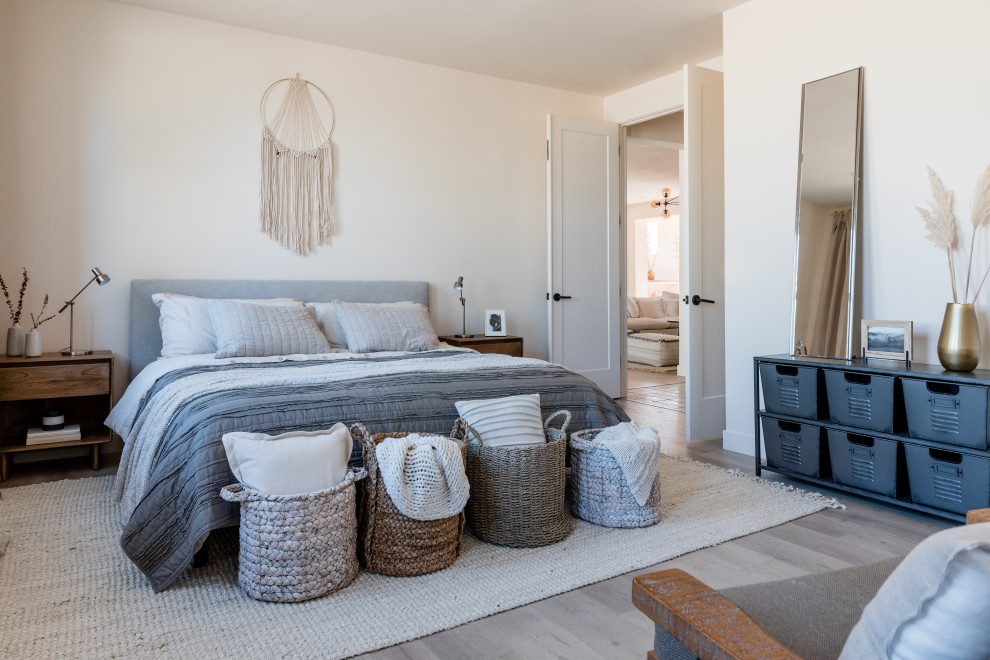 Photo by Novoya Design + Construction
Unfortunately, we simply cannot avoid the blue light of our screens that easily. What we can do, though, is to limit gadget use at night. Or better yet, ban your devices from your bedroom altogether.
Add Some Plants
Nature has always been a place of respite for those who want a quick escape from the world of screens so it really makes sense that plants offer the same effect even if they are indoors.
Aside from that, as mentioned above, green is considered a calming color. Hence, even faux plants can make your room seem more relaxing.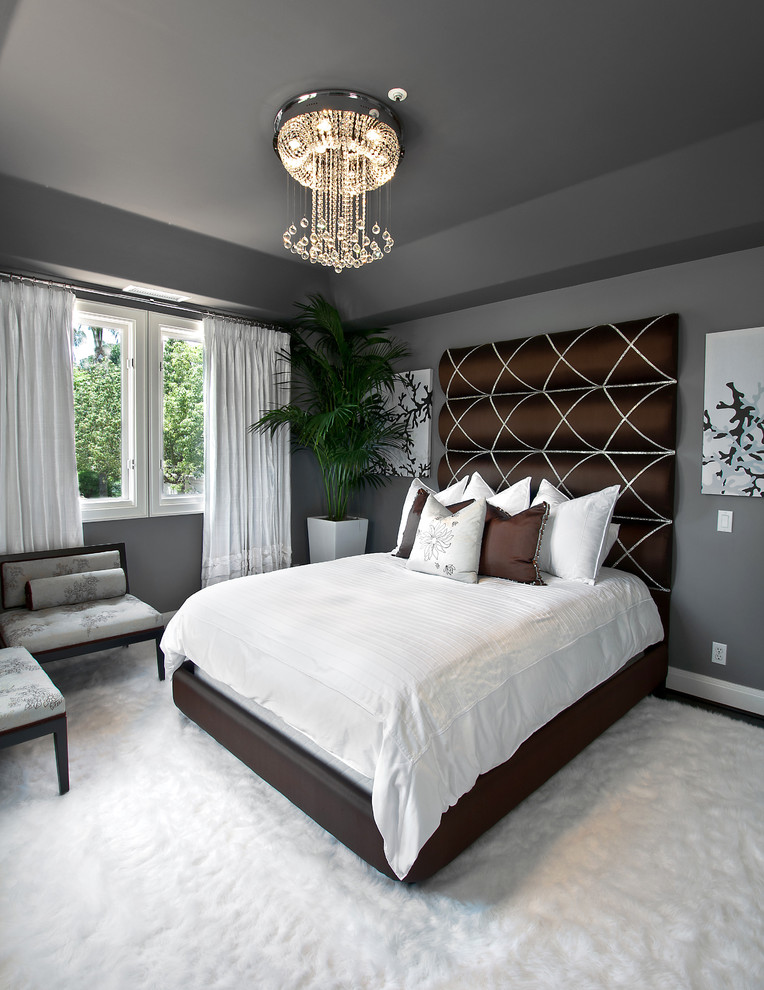 Photo by Orange Coast Interior Design
We will always prefer real plants over fake ones, though, as they are proven to improve indoor air quality. Thus, they can potentially reduce air contaminants that cause breathing issues and allergic reactions that can hinder sleep.
Placing your plants near a natural light source like a big window is ideal. There are hardy plants that can still survive under low-light conditions, though.
Treat Your Senses
Finally, it's time to add the little details that will complete your sanctuary and make it your own.
Remember, humans are sensual beings. Our efforts are more effective when our senses are stimulated. Hence, allow us to share with you some ideas on how to further boost the relaxing factor of  your room with small decorative items and home accessories:
Wall art. Your room's paint color is not the only way to achieve calm through visual means. Feel free to hang encouraging quotes, memorable photos, and inspiring wall art as well.
Cushions and blankets. Like carpets, cushions are a good way to add some cozy texture to your room. One can never have too many blankets either especially during the colder months.
Ambient sounds. Block out auditory distractions and completely change the mood of your room by playing ambient sounds. We enjoy nature and cafe sounds in particular.
Candles. Finally, the sensory experience will never be complete without relaxing scents. We find lavender and chamomile particularly effective in inducing sleep.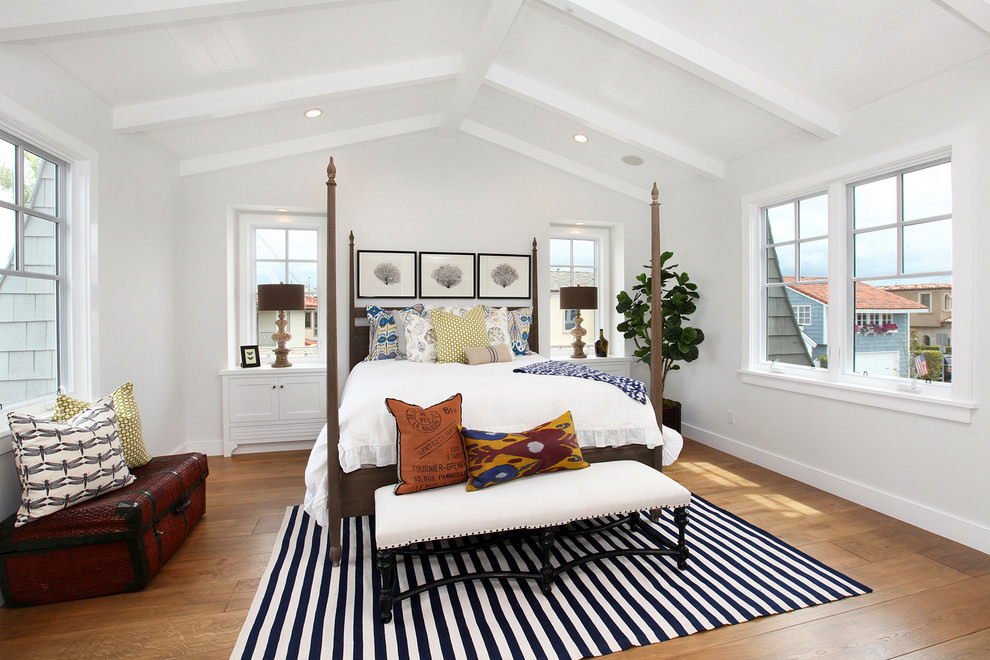 To Sum up
Turning your room into a relaxing sanctuary shouldn't be too hard. You just need to make a conscious effort to ensure that most of the elements in your room produce a calming effect from the paint color to the warm fuzzy rug that you will place at the foot of your bed. There are also ways to stimulate your senses in a soothing manner through carefully chosen decor pieces and home accessories.