Simple tips to embellish your backyard based on your budget
Over the prior year, we have learned that our house is a safe oasis that we can enjoy and have many activities. We devote more time at home than before and that is why it is important to arrange the yard to your liking. The warm days have come, and it is a real shame to spend time inside. Our backyards can become a great place to gather, where we will be willing to hang out with friends and family members. Maybe your yard will require remodelling, and maybe you will enrich it with a little effort and the help of our creative ideas. Make your yard a useful and functional place where you will have a good time.
Underneath, we reveal how to tidy up your yard, within your budget.
Renovation of the yard without much investment
You don't need to hire a landscape designer to decorate your yard. Merely look at our ideas and evaluate how they would fit into the exterior. In that way, you will create an ideal place for yourself, your family and your pets. No matter what your budget is, determine your priority. You may need to tidy up the lawn first or plant new flowers. You may decide to buy a new garden set or decorate an existing pergola. The essence is that you make the current situation in the yard a place where you will want to spend your free time. In the yard, you can do everything you do inside but stay in nature, in the fresh air. We move directly to concrete ideas. Select the one that suits you best and that will give your yard a unique look.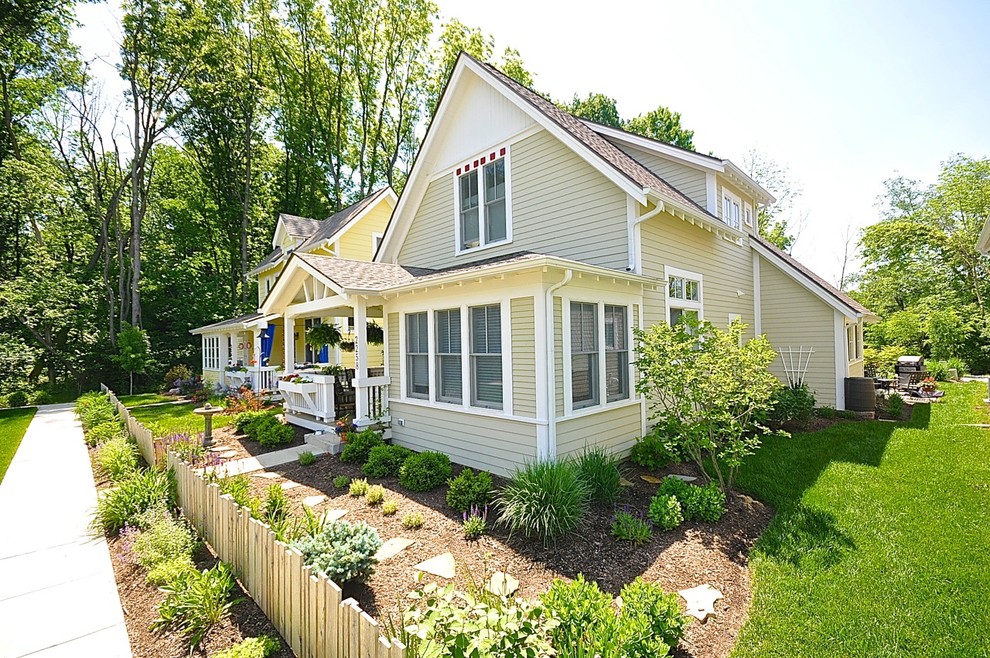 Photo by LAND DEVELOPMENT AND BUILDING, LLC
Flowers in new pots
Without a lot of money, you will make your yard shine! If you have flowers that are in good condition, transplant them into new pots. Select modern colours that match the rest of the design. It is a brilliant idea to include more ornamental plants, which will make you feel like you are in a garden that smells wonderful. If it seems monotonous to you and you are a fan of free, relaxed style, then choose colourful flower pots and you will refresh your yard in an instant. In addition to pots, you can also add a birdhouse. You can paint your pet's house and write his name in colours.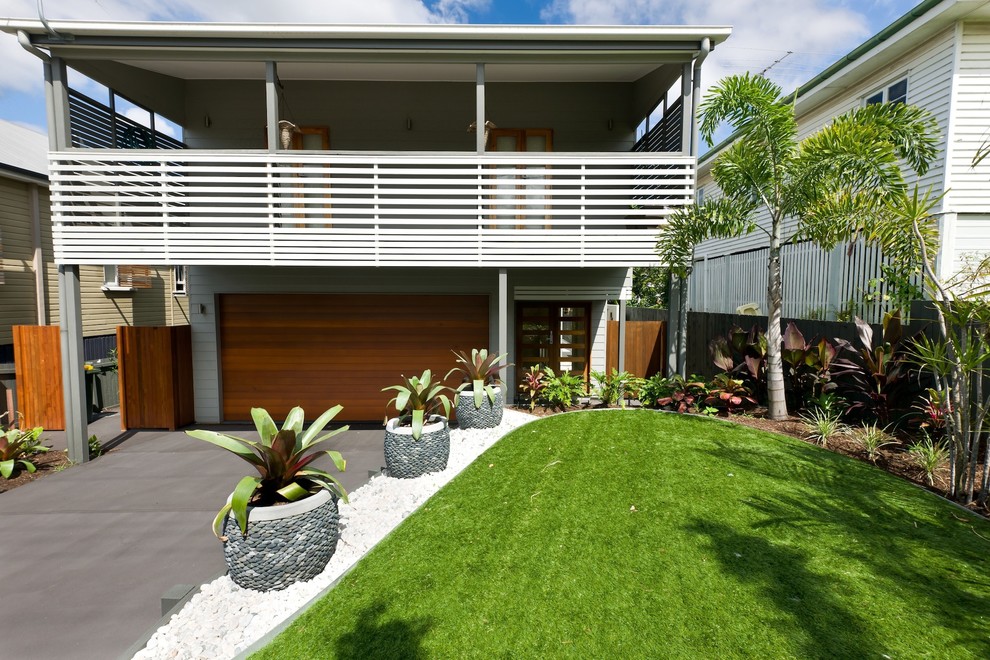 Photo by Utopia Landscape Design
Pergolas are modern elements in the yard
The pergola will provide you with shade and provide you with the freedom to decorate it in your style. The wooden elements fit in perfectly with the surrounding greenery. Pergolas can also be an extension of the interior because you will feel as if you are in the living room. You can decorate the pergola with a comfortable rug and garden furniture that you will decorate with soft and large pillows. Add more flowers and greens. Here you can organize lunch for the family outdoors, and you can also enjoy yourself while drinking a refreshing cocktail or reading a magazine. You can also add airy curtains to the pergola for even more shade. Let this become your oasis where you will feel comfortable and cozy.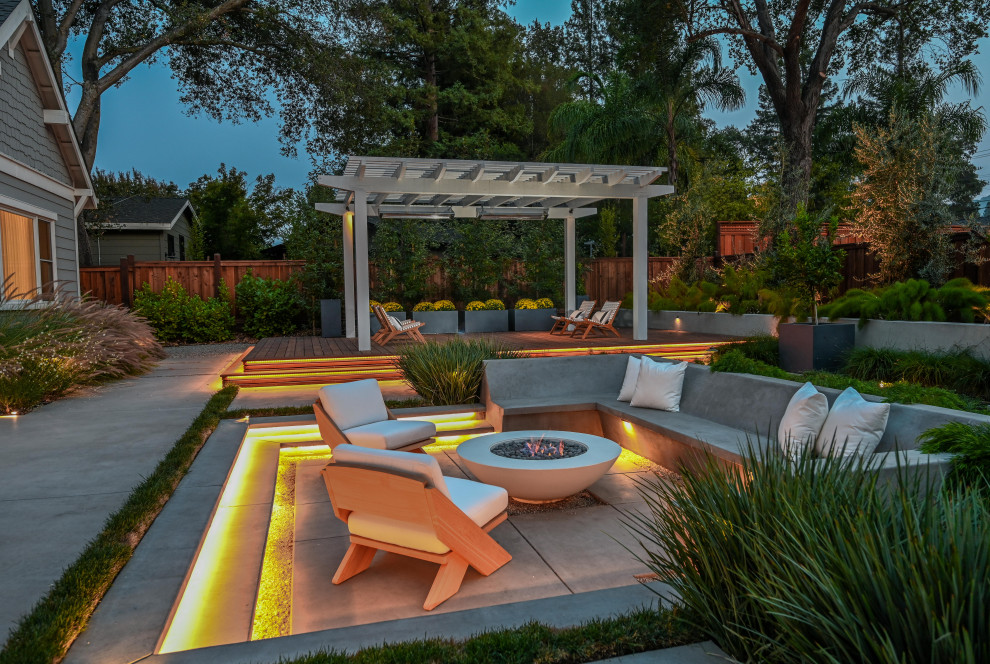 Photo by Martin Hoffmann, Landscape Architect
Decorative fountains
You can make decorative fountains yourself or can call yard landscaping experts to help you. Today, mini fountains decorated with stones and bricks are very popular. Decorative fountains do not take up much space and are affordable. You just need time and creativity. If you have space, you can also make a pool. To save money, we advise you to buy a pool that is installed, and that will fit into the size of the yard. Children will enjoy it, and you will be able to relax and cool off in the water at any time.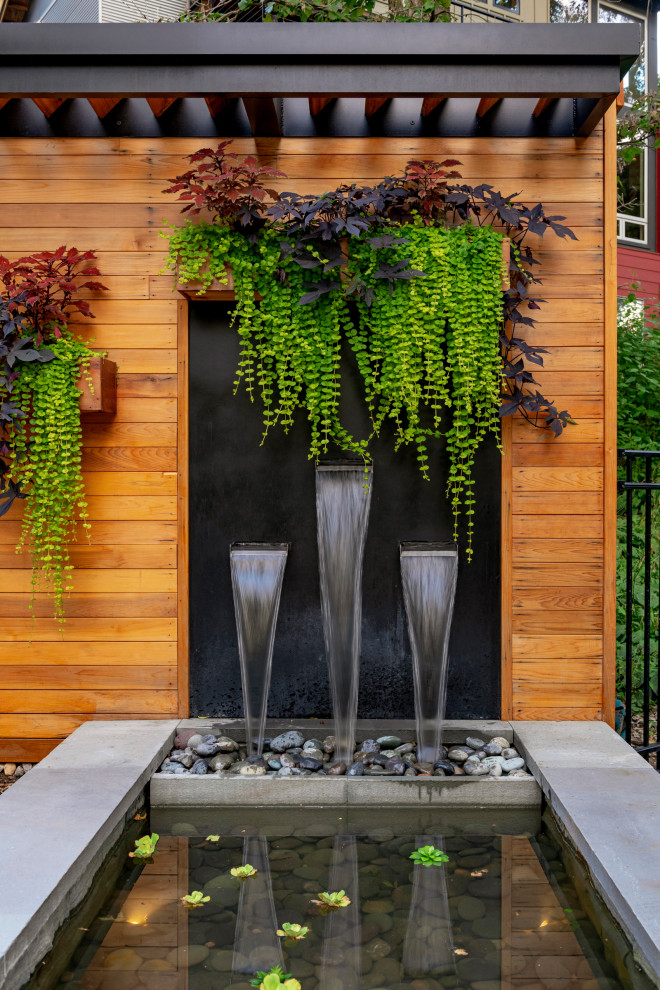 Decoration
Like the interior, the exterior requires decoration. Consider placing garden dwarfs, turtles, hedgehogs made of ceramics. If you possess a talent for drawing, you can rearrange old objects into creative ones. These cute decorations will give new energy to your yard and establish your exterior space the perfect place to relax. In addition to plants and key elements in the yard, you can also add wooden boards, tables under the tree, swings and benches.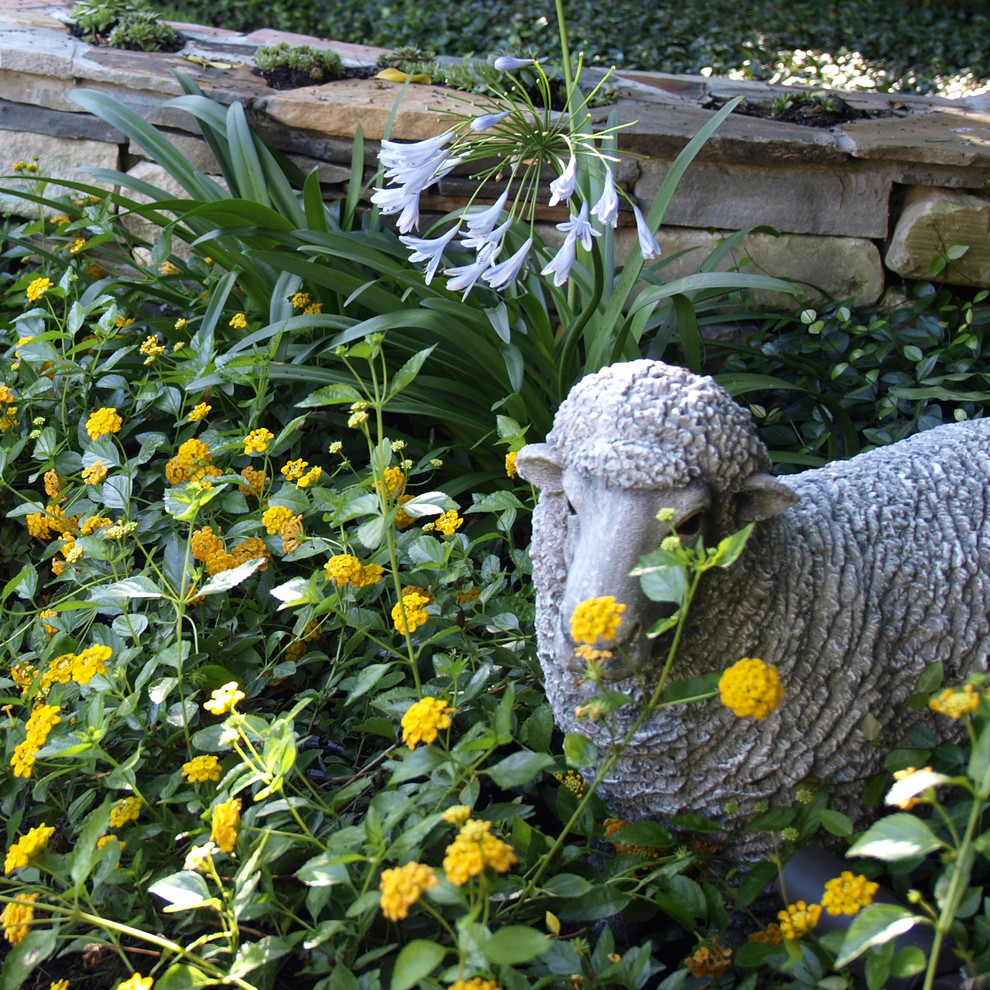 Exterior lighting
When you install outdoor lighting in your yard, it will become more luxurious and elegant. LED bulbs can work without plugs, so it is good to choose lanterns or decorative bulbs that work with the help of batteries. You can add torches and lanterns, for a romantic atmosphere in the evening.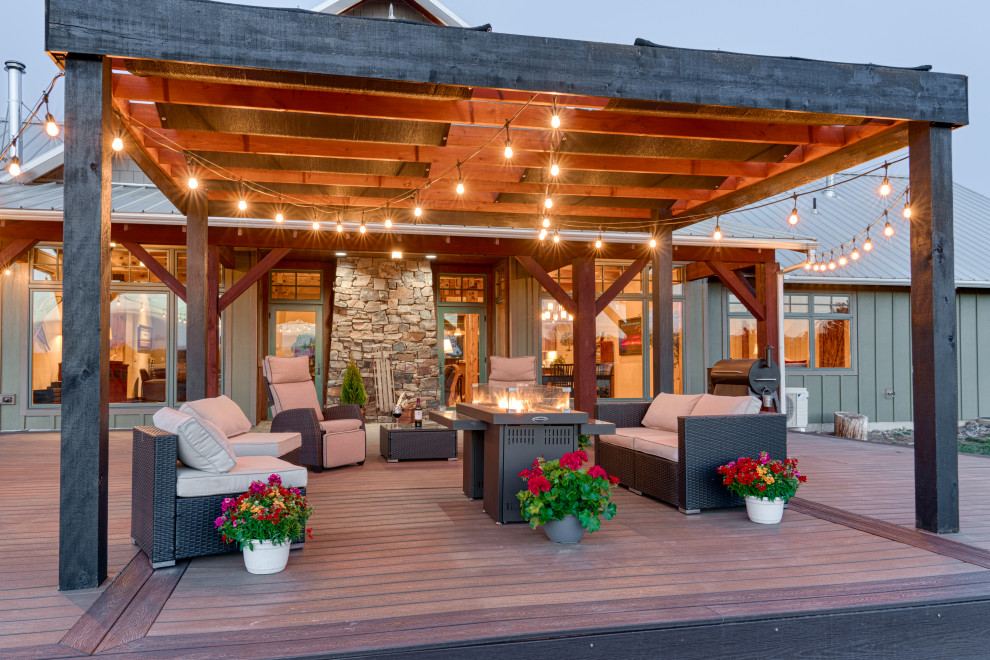 Adopt the idea you like the most and start the action of remodelling the yard! Express your style and make your space in line with your needs and activities. The most important thing is the arrangement of the yard is following the budget and that you set priorities. Remember, every year you can do another creative project and upgrade the created style.
2013 © YourAmazingPlaces.com
All materials, unless otherwise noted, were taken from the Internet and are assumed to be in the public domain. In the event that there is still a problem or error with copyrighted material, the break of the copyright is unintentional and noncommercial and the material will be removed immediately upon presented proof.
Back to Top ↑