When you have well-designed and well-kelp spaces surrounding your office building, you directly add more benefits to your business. It is all about how you present your best profile to business partners, associates, clients, and visitors; the same applies to parks. A beautiful garden leads to happier atmospheres, and all these perks come with a commercial landscape.
Let's explore some unique ideas for a better, improved look:
1. Outdoor Exercise Structures
Nothing can work better than catching some moments to rejuvenate and refresh. You can discuss with your landscape service about keeping a provision for catching up on the stamina while at work. It can also add to the perks of a hardworking and valuable employee.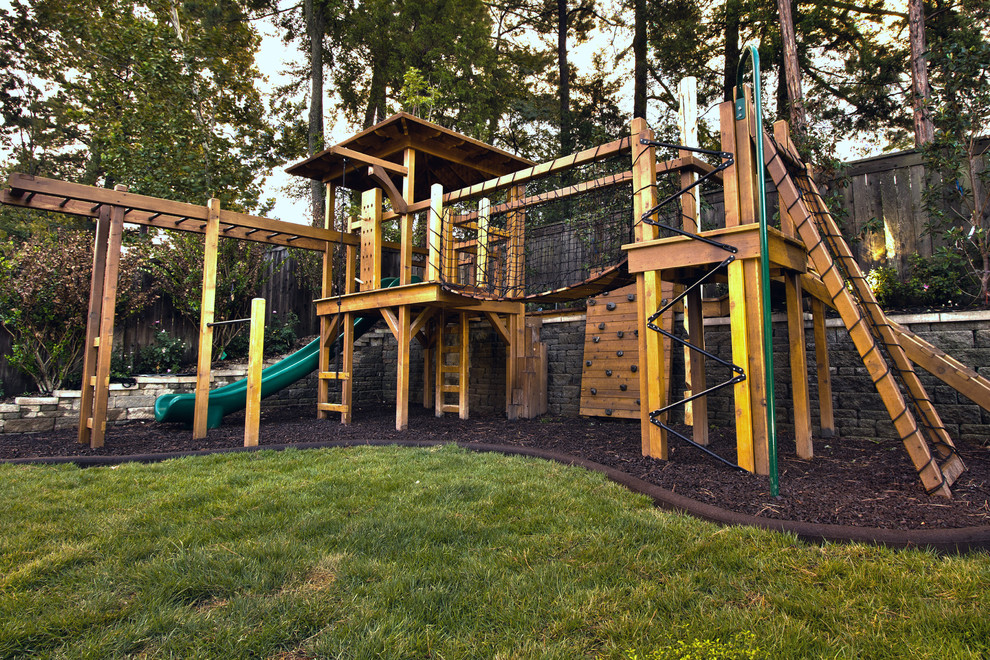 You can go in for fitness trails. Think of having exercise aids in the park. What you get in return are a fit and fine employee and an equally fit boss.
2. An Outdoor Lounge
The latest buzz in the outdoor elements is the addition of a unique and comfortable fireplace. It adds a certain warmth and welcoming gestures to space. Well, some people think it works for household property. But you can always have a small room with a fireplace in your office building.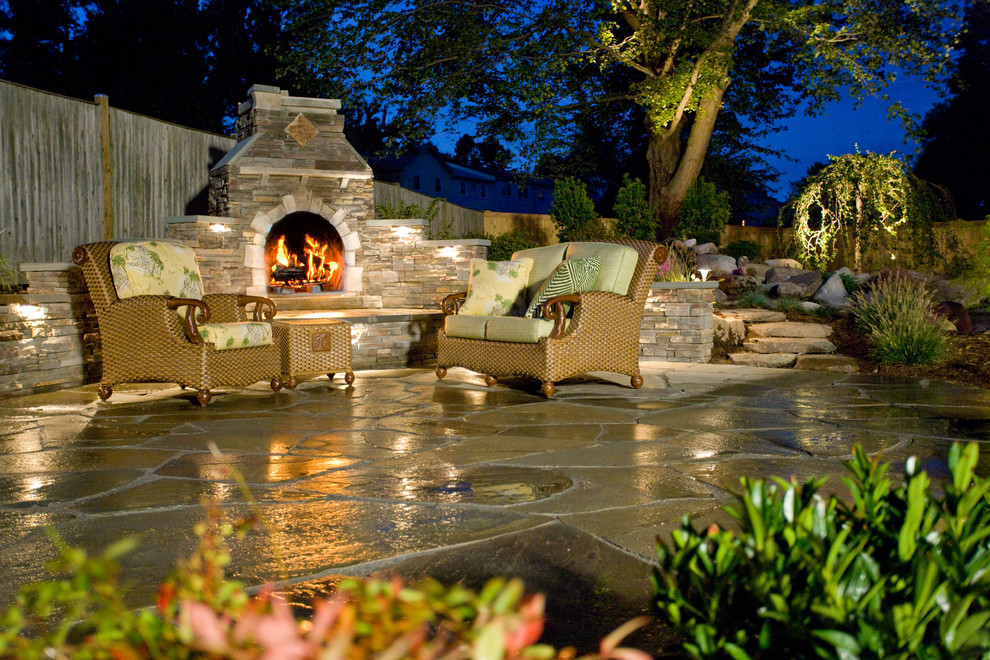 You may have people coming over to your office in groups. They can have a pleasant sitting in this room that has a fireplace. You can arrange for tables and chairs for people to have fruitful interactions. Consult with a professional firm about the intricate details.
3. Vistas and Pattern
The most beautiful part of the beautiful and creative surroundings is to be a part of them. Watching the beauty from far is like only feasting with the eyes. One needs to have a personal touch to realize the full potentials of working in natural and healthy spaces.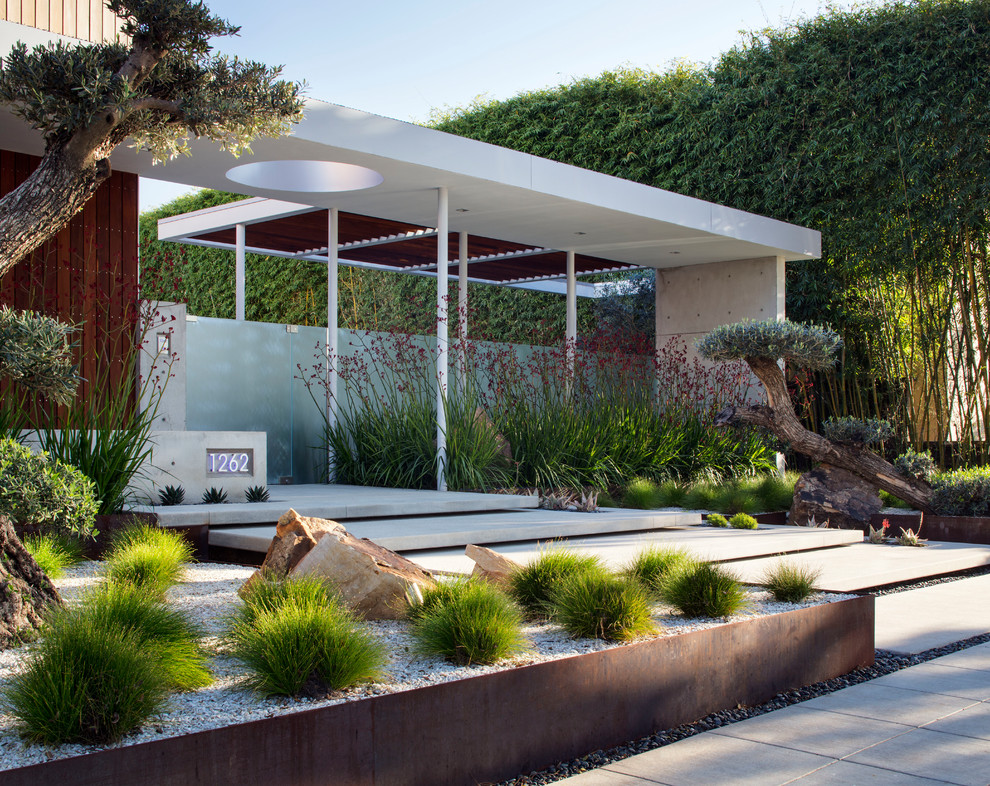 Photo by Grounded – Richard Risner RLA, ASLA
Work out your landscape ideas connected with the people who are a part of the neighborhood. Let the elements mesmerize every on-looker, from a distance as well as close quarters. Have a center point to grab this kind of appeal in the design that works from every angle.
Discuss this setting with a professional firm that knows how to play with texture, form, and color to 8unfold the best vision for every direct and indirect visitor.
4. Separate Garden Areas
Gardens are like beautiful bouquets of various shades and hues. You can incorporate this feature but with a difference. You can talk details with your planner bout having dedicated spaces for- white flowers, wildflowers, red flowers, etc. This way, you can even welcome the colorful butterflies and bees. A garden is an excellent stress-buster.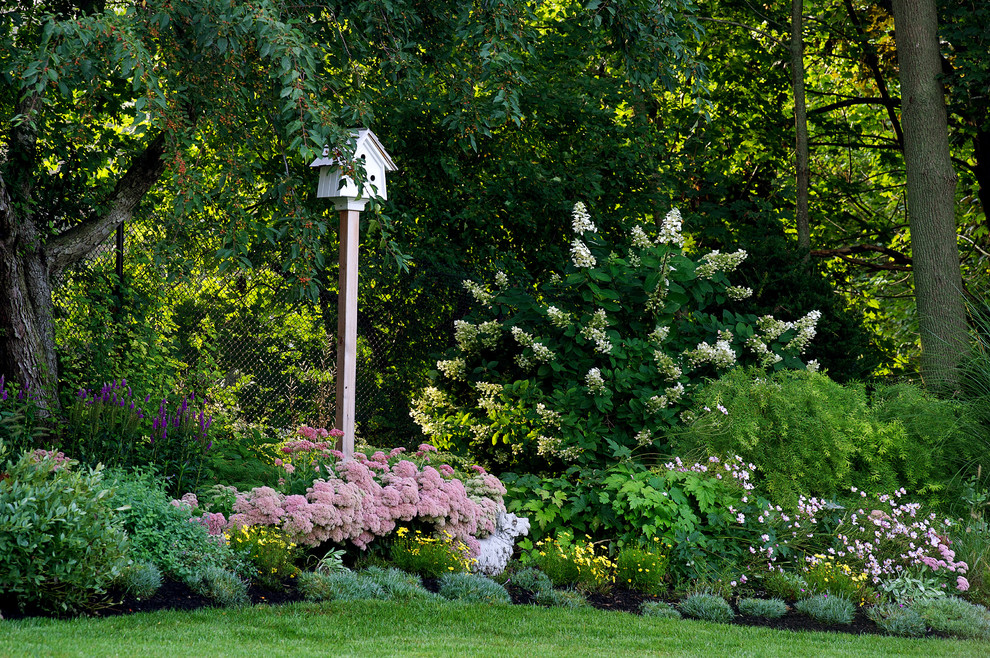 Photo by Amy Martin Landscape Design
5. Sounds and Scents
Nothing can add more delight than the sound of gurgling water from a fountain or a water feature. And if it's perfumed, all the more ethereal it appears.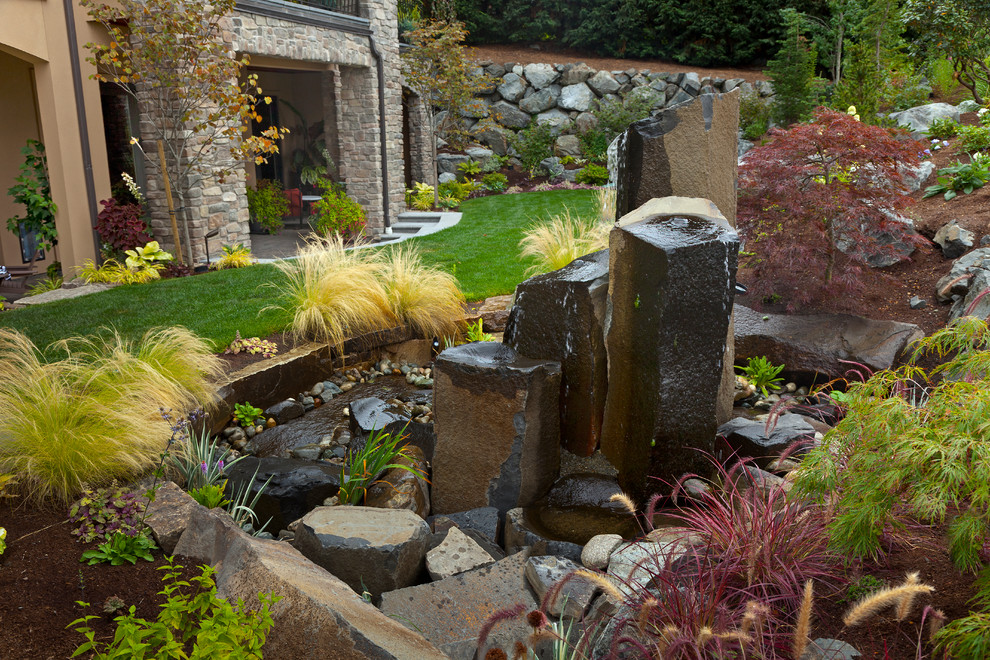 Photo by Environmental Construction, Inc.
6. Wildlife Elements
We are not talking about the four-legged friends, but you can always welcome frogs, lizards, fish, bees, and butterflies who devour the flies and mosquitoes. You will experience a touch of the beautiful wildlife by adding this natural feature.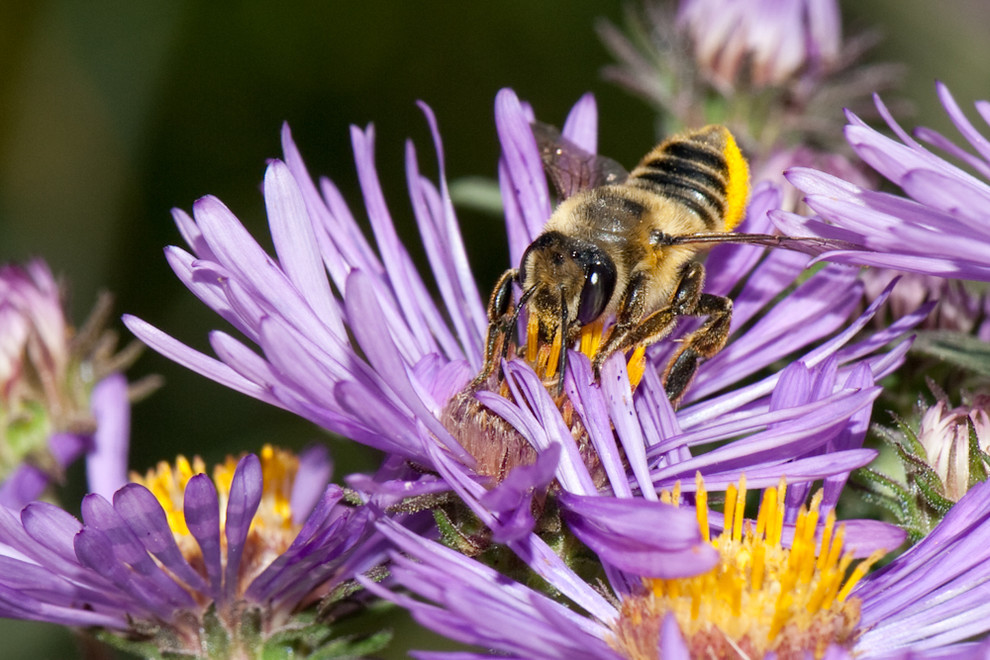 Photo by Pollination Press LLC
7. A Small Aquarium
The reception is the area of your office that is built to welcome one and all. If you have a unique feature in this space, it works to your advantage. Business visitors can find it interesting to keep coming back.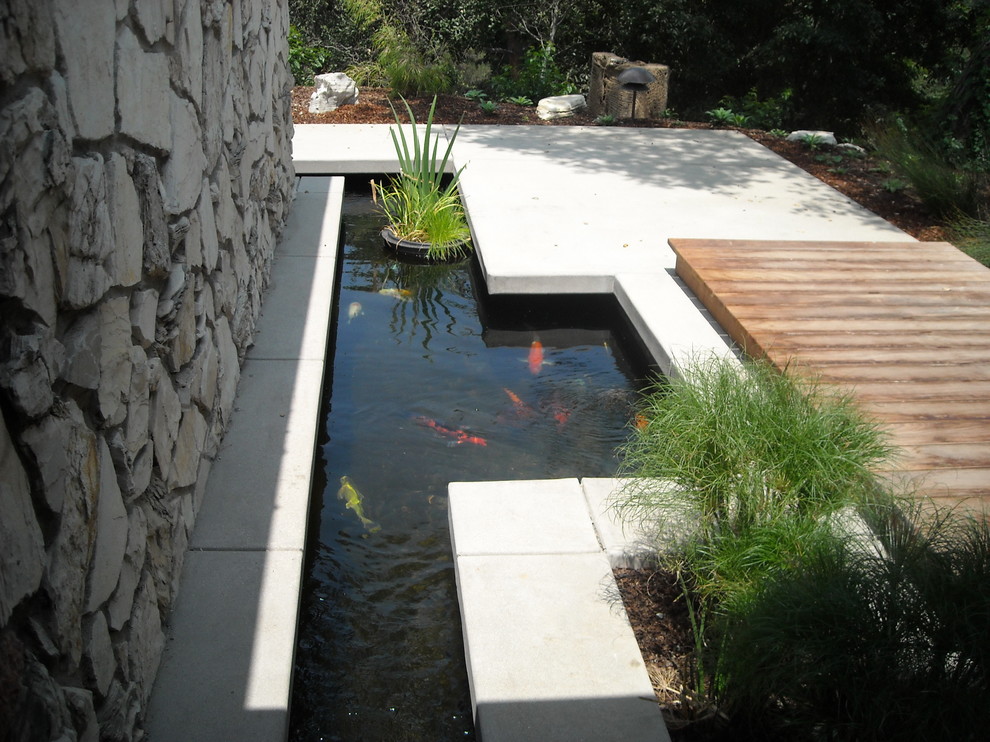 Photo by Behr Construction Company
Choose fish that are diverse and suit the tank size and shape. If you have an intention to have unique ideas for your spaces, you can choose different routes. You can go in for ponds, a small stream, lotus parks, sunflower gardens, etc., in the background.
About Maintaining an Evergreen Look
You have planned out a landscape for your office building and park with the most beautiful, natural, and aesthetic features. It follows that you take good care of it. Unique designs of your landscaped spaces need to be well-maintained.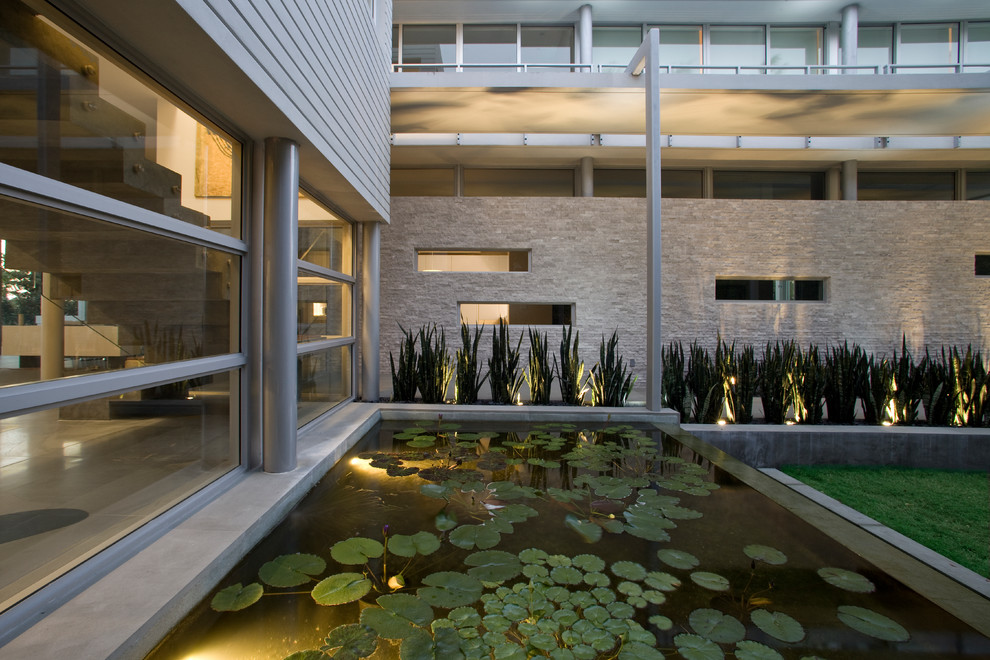 When you are taking pains and efforts to beautify your living and working spaces, the features must stay in top form. All you need to do is connect with a commercial landscaping firm that also offers annual maintenance contracts for the upkeep.
The Benefits of Commercial Landscape
The amazing effects depend on how to get them accomplished when you engage a professional service to bring about the changes, you get several benefits, such as
Perks of eco-friendly landscaping
Better and improved productivity
Improved security and safety features
Betterment in business prospects
Upwards increase in property value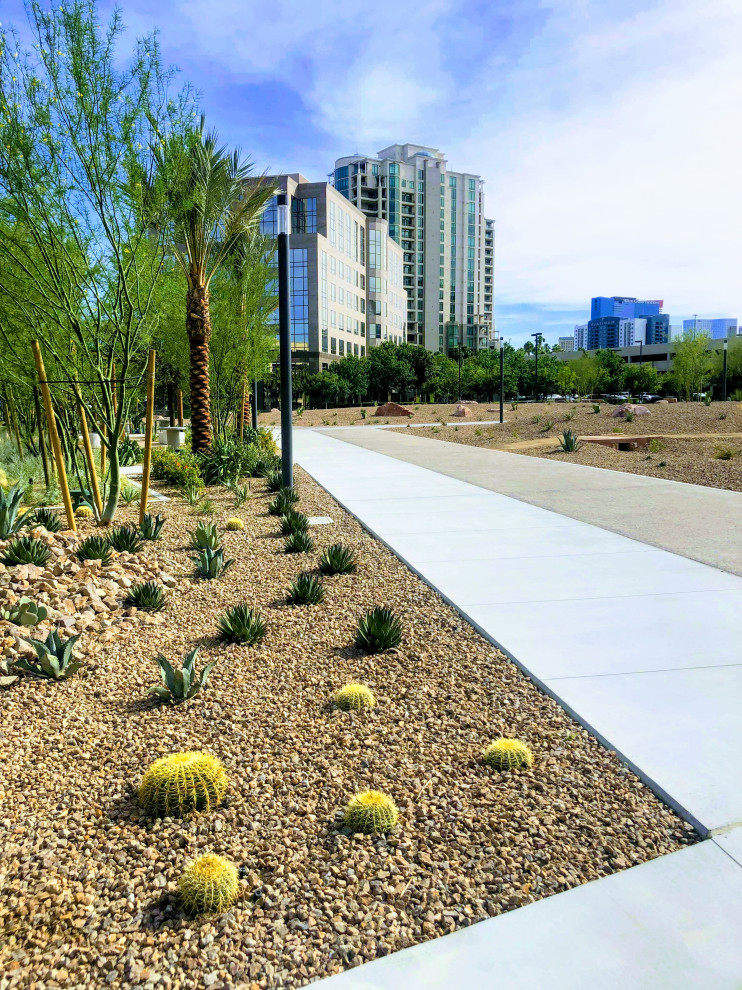 Photo by Bidscape Wholesale Plants
For The Final Word
When you have so many benefits attached to commercial landscaping, then go for it. There is so much riding on the investment in commercial landscape ideas. Choose to hire Walnut Ridge Landscape & Design for all your requirements.