"Have nothing in your house that you do not know to be useful, or believe to be beautiful."
― William Morris
No one can sum up the true essence of the things present in a house as good as William Morris did in this quote. The things that we buy for our house should, undeniably, serve any or both the purposes; either it should be useful or should add to the beauty of the house.
Photo by John Prindle – Browse contemporary staircase photos
People spend thousands of bucks on Metal Wall Decoration to beautify their houses. But what if, we told you that you can also festoon the beauty of your house without shelling a fortune. Take a look at these exquisite yet affordable wall decors to adorn your house in the most beautiful way.
#1 Pergola
Pergolas give a fresh look to your house and when you have laser-cut pergolas for your garden or walkway, the area becomes all the more welcoming. You can give a new look to your front garden or backyard by installing metal or weather-resistant wooden pergola as overtop ceiling.
Photo by C.O.S Design – Search contemporary patio pictures
#2 Wall Art
Won't a touch of chirpiness and natural beauty adorn your house's modern charm? Installing laser-cut trees or birds made using lab-rusted iron or wood would make your house more aesthetically pleasing.
Photo by C.O.S Design – Browse contemporary landscape ideas
#3 Wall Panels
Laser-cut wall panels are the best way to give a unique look to your place. You can mount these laser-cut wall panels on your ceilings, archways, partition sections or at any other place. They can even be put up on your entire wall to make it stand out in the room.
Photo by Vorspan Design – Look for modern living room design inspiration
#4 Screens
Laser-cut screens are the best and most popular options for people looking for different types of screens for room division or even as a decoration. They can enhance the overall aesthetic beauty of the room by making it look livelier.
Photo by Couture Cases Ltd – Look for modern living room design inspiration
#5 Wall Clock
Just putting up a laser-cut and crafted wall clock will add a glamor quotient to your house. You can find different types of wall clocks that can perfectly gel with the contemporary setting of your place.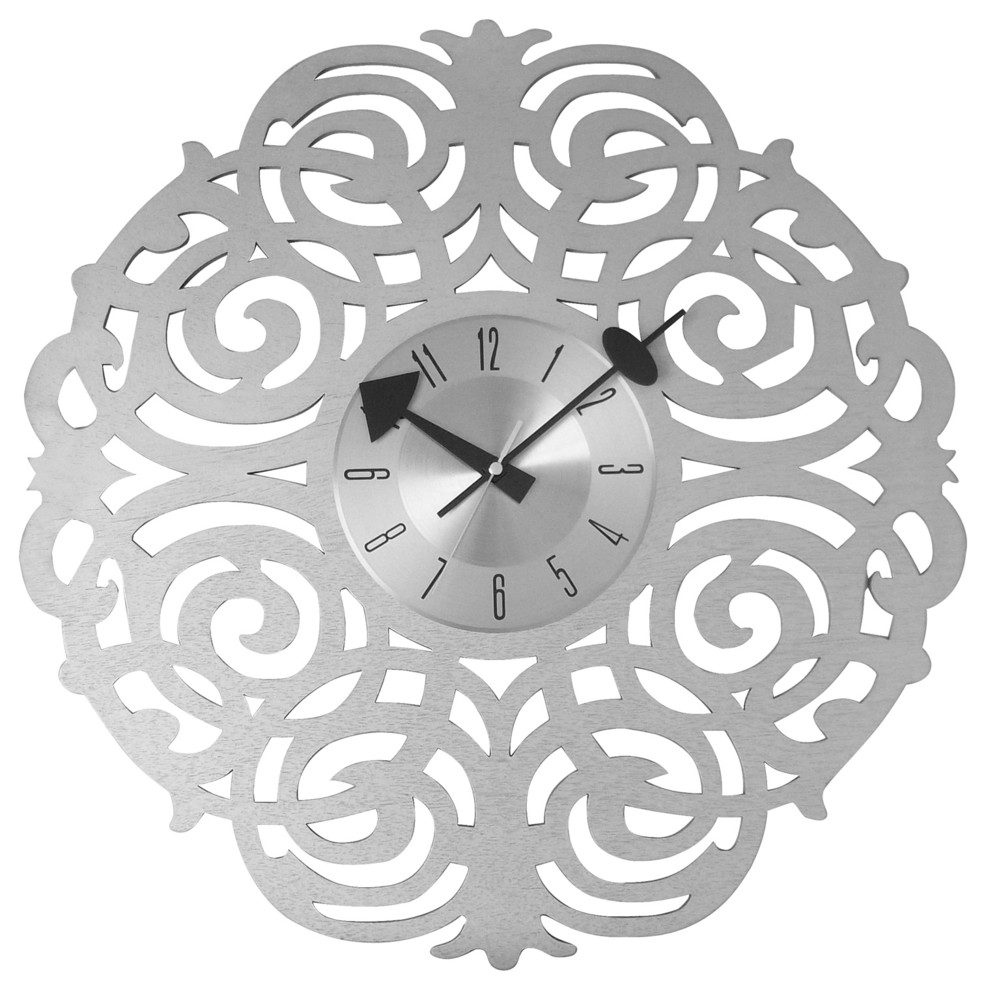 #6 Frames
Put your family pictures in laser-cut frames and hang them up your wall to give a nicely-crafted border to your memories. You can hang these frames individually or mount a group of these frames to add a pop to any of your living or bedroom walls.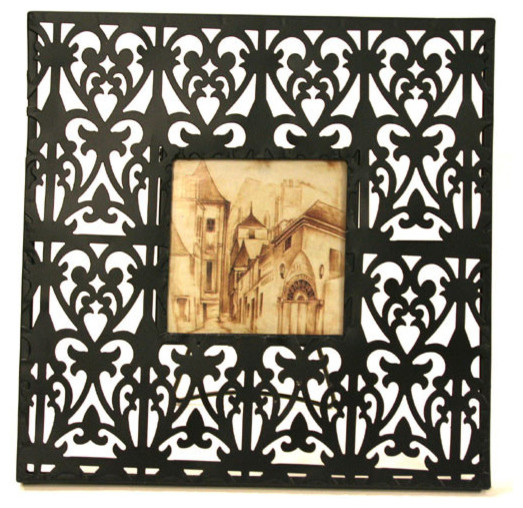 #7 Screens In The Backyard
Decorate your backyard with these laser-cut screens to make it look more warm and welcoming. Get them in metal or weather-resistant wood and install them around the staircase or your small garden to make it stand out.
Photo by Boodle Concepts – Look for Victorian landscape design inspiration
#8 Intricate Designs
Intricately carved wall decors that are made using laser cut technique not only make your dull walls interesting but also reflect your love for perfection. You can mount small to big-sized designs in your bedroom or living room to improve its overall look.
Photo by LOCZIdesign – More contemporary living room photos
#9 Patio Screens
Cover your patio furniture with metal or wooden laser-cut patio screens to give a beautiful touch to your garden. The two-fold purpose of adding aesthetic beauty and providing shade have made these patio screens very popular.
Photo by Landscape And Architectural Design Products PL – More modern patio ideas
#10 Geometric Shapes
If you are one of those who loves to put up abstract art and other similar things on your walls to adorn your house then laser-cut geometrical shapes would delight your soul. They come in various shapes and sizes to fulfill your desire.
Photo by Hensley Premier Builders – More contemporary family room ideas
These were some of the most amazing laser-cut wall décor ideas that you should definitely incorporate into your house to make it even more appealing. Try them once and enjoy the appreciation that will come your way.
Author Bio
Ankit Gupta heads ExportersIndia.com, which is India's largest online B2B portal. He loves decorating his house with beautiful things that he finds in the market or online. His amazing sense of creativity is reflected in his writings as well. You can know more about him by following him on his Google+, LinkedIn and Twitter handles.